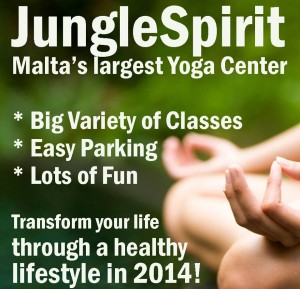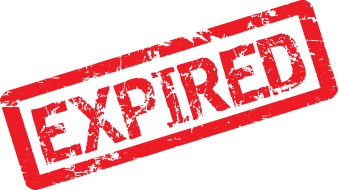 MALTAMUM CARD EXCLUSIVE OFFERS – JungleSpirit
10 Euro off – Prenatal Yoga*
10 Euro off – Prenatal Pilates*
10 Euro off – Postnatal Pilates*
10 Euro off – Mom & Baby Yogalates *
10 Euro off the normal fee or 5 Euro off the earlybird fee on Workshops**
*These lessons are offered in the form of group and private lessons at JungleSpirit Yoga & Pilates Center. The standard price prior the discount is 69 Euro for 10 lessons and 120 Euro for 20 lessons.
**Current workshop: Healthy Pregnancy Positive Birth beginning on 24 May  and limited to 15 people. Normal fee prior the discount 49 euros. Early Bird fee prior the discount 39 euros if paid until 18 May. Read more here.


About JungleSpirit Yoga & Pilates Center
JungleSpirit Yoga & Pilates Center is Malta's largest Yoga Center specializing in Yoga, Pilates, Personal Training, Spinal Therapy, Career/Relationship/Spiritual/Stress-release/Fearless Coaching, Meditation, Plant Based Nutrition Coaching, Reiki, Self-development Workshops, Yoga Massage. It is the first Mind-Body-Spirit Centre and Malta's only Yoga Alliance Certified Yoga studio where Fitness, Self-development and Spirituality meets. It has been founded by the couple Karin and Balazs Heller, who also work as instructors at JungleSpirit. Read more here.
In the following picture you will find the story of how Balazs & Karin met and created their dream… the JungleSpirit Malta. The couple were interviewed by Veronica Stivala. The article was published on the 19th of September 2013 at Times of Malta.
Click on the following picture to read the article.
Karin Heller mother of Benjamin (4y) and Yasmine (1y) experienced herself the benefits of prenatal classes and guided meditation. She has been teaching prenatal yoga for more than 2 years in Malta helping mothers-to-be have a healthier & happier pregnancy by teaching them breath-coordinated yoga sequences, empowering affirmations & guided birth-meditation. She is also a Yoga, Pilates and Dance instructor, and the instructor of the Pilates, Postnatal and Mom and Baby Yogalates courses at center.

About the courses
The Prenatal Yoga, Pilates, Postnatal and Mom and Baby Yogalates group courses are limited to 4-10 participants, for this reason they accept only pre-paid bookings. As the course fills up fast, you will need to settle payment at the reception of JungleSpirit Center in order to benefit from the exclusive maltamum card discount.
Each of these courses lasts 10 weeks and if you miss a lesson you can make up for it on the other class. Trial lesson is 8 Euro. Class duration 50 mins.
Click here to find all the details about the Prenatal Yoga, Prenatal Pilates, Postnatal Pilates, Mom and Baby Pilates (Yogalates), and Workshops.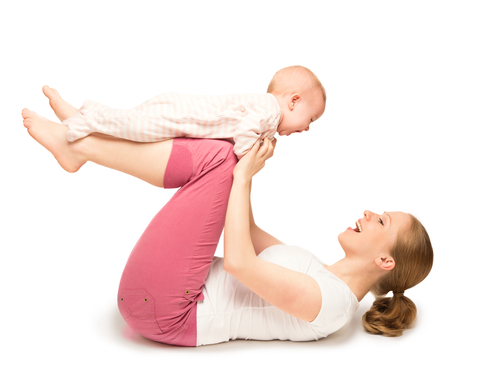 How to get the maltamum card exclusive discounts
You will need to present on location your maltamum card and your Maltese ID or passport.
Contact details

Telephone  +356 99991844 / +356 27300569 / +356 9999 9868
Email  junglespiritmalta@gmail.com
Website  www.junglespirit.org
Skype: Worldcitizen19810823
Facebook: JungleSpirit Malta
Address: Triq Hgejjeg, San Gwann, Malta
Category: Activities, Lessons & Summer schools, Baby & Child, Health, Fitness and Beauty, MALTAMUM CARD Discount catalogue