Press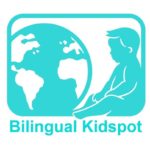 Raising A Trilingual Child When The Community Language Changes
When a family moves from one country to another where the community language is different, the exposure to languages changes. For a child learning multiple languages this can be a huge change.
Read more here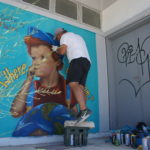 WHERE AM I FROM? – INTERVIEW WITH ELISAVET ARKOLAKI 
When Elisavet told us about her new project and book "Where am I from?" we knew that we wanted to share her story with you. Not only to inspire our JobsforMumsMalta.com community but also because we believe that this book is so unique and diverse that we need to help get the word out! 
Read more here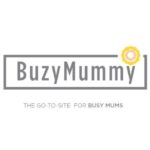 INTERVIEW on BuzyMummy Online Magazine
Elisavet Arkolaki, originally from Greece, is the mum behind Maltamum, and a mother of two, Erik 4 years old and Nelly 1. She studied French Language and Literature at the University of Athens and did her Masters Degree in Global Marketing at the University of Liverpool. 
Read more here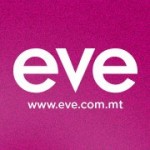 Interview with Elisavet Arkolaki, founder of Maltamum, on eve.com.mt
Elisavet Arkolaki was born in Athens, Greece in 1982. She studied French Language and Literature at the University of Athens and did her Masters Degree in Global Marketing at the University of Liverpool. Her love for travelling made her relocate to France, Malta, Spain and Norway. Over […] 
Read more here.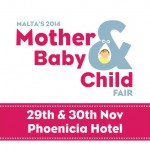 A Little Card with Big Savings for Parents, on Mother Baby and Child Fair Malta blog
Discount card for mums in Malta is now available. www.maltamum.com is a popular website among parents based in Malta. On Friday 23rd May this online community launched a discount card scheme that enables the cardholder to benefit […] 
Read more here.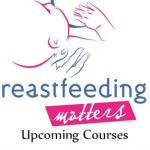 Teaming up with Malta Mum, on Breastfeeding Matters 

The maltamum card is a premium annual-membership discount card that gives exclusive offers and discounts to you and your family, guaranteed to save you hundreds of Euro. These discounts are available at carefully selected businesses and services, repeatedly, for 365 days […] 
Read more here.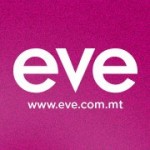 FIRST MALTAMUM PARTY – PARADISE FOR YOUR KIDS!
If you bring your children to Funland on 26th April, there is a good chance that they will think that they have arrived in paradise. One year has passed since the launch of the Maltamum Card and The Maltamum community is celebrating the occasion with a party at Funland in St. Julians. 
Read more here.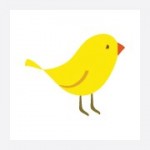 Let's Party with Maltamum
Back in December, we introduced the Maltamum card to you and one lucky reader won a privilege card good for one year. If you are new here and have never heard of this membership card, stick around to find out. Maltamum offers a discount/membership card that offers an abundance of privileges and savings for parents, parents to be, grandparents, aunts, uncles and anyone that wants to save on baby and kid related items.
Read more here.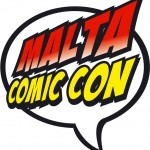 What's included in your ticket: 2 Funland attractions (1 hour access to Malta's largest indoor Playground / 10 mins Trampoline / 1 hour PlayStation / 5D Cinema / Space Simulator), Peppa Pig and Minion Roaming Mascots for 2 hour, Story Telling, Nursery Rhymes and Puppet Show for 2hr, 1 party bag per kid, Gifts from sponsors, Free Polaroid photo, Event Photography Coverage.
Read more here.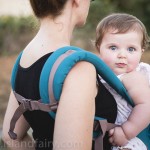 Love carries on – Ergobaby in Malta 
'The one piece of baby equipment I cannot live without. Thanks to Malta Mum and Elisavet Arkolaki for saving my back!' – Maureen Saguna, blogger on Island Fairy and Sunday Circle writer.
Click here for the full Ergobaby Original baby carrier (Teal colour) review by Maureen.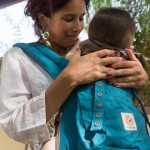 FAMILY CORNER : ERGOBABY CARRIER AND A LITTLE DARLING – Caroline's Fashion Styling
'I found the Ergobaby carrier to be very comfortable. Ella weighs around 8 kilos, she can start to feel heavy after holding her for a long while, especially if she starts squirming. I could barely feel her weight whilst using the carrier, my back felt supported and there was no pull on my neck muscles either.'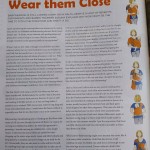 Wear them close – Sunday Circle magazine, Times of Malta
Maureen Saguna, a mum of 3 and renowned journalist and blogger, wrote an article on the subject of Baby Wearing in Malta. It had the title 'Wear them close' and got published on the Sunday Circle* magazine of Times of Malta on Sunday August 30th. Maltamum & Ergobaby were featured in the article.
Click on the image to read it in full.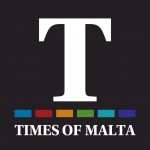 International Babywearing Week
Did you know that babies who are carried cry an average of 43 per cent less? Studies have also shown that physical closeness facilitates your baby's transition to the outside world and stabilises the baby's heart rate and temperature. In other words, babywearing is better for your child during the first formative months than any pushchair can ever be. 
Click here for the article, published on the Sunday Times of Malta, 4/5/2015.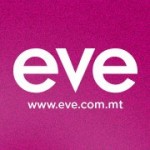 10 reasons why you should wear your baby
Malta has recently put her best colours on and celebrated, for the first time ever, International Baby Wearing Week. The purpose of International Baby Wearing Week is to raise awareness on a parenting practice that had long been forgotten in the Western world, but is now back in the spotlight. Maltamum is actively supporting this cause by organising a party on the 10th October at the Hotel Juliani in St. Julian's.
More here.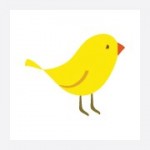 October Awareness – Breast Cancer & Babywearing
I was also thrilled to see Ergobaby carriers at the event. In the Babywearing community, this is big news for Malta and thanks to Elisavet of MaltaMum, it is now possible to purchase Ergobaby locally. […] Since I started using a carrier with him, I have never looked back. Now, I strongly recommend babywearing to every mom I know.
Read more here.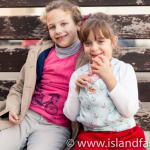 Robin's babies (an Ergobaby doll carrier review)
 I have mentioned before how much Robin loves her baby dolls. She's got a few and they all get a turn to play with their mummy. The rest of the time, they're either tucked in her bed or wrapped in a blanket, waiting to be taken out with the rest of the family. Having been worn for most of her first two years of life, she knows and loves the feeling of being carried close to me or her dad and she makes sure her babies know it too. More here.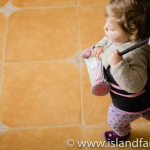 Almost a toddler (a Juppy Babywalker review)
At almost 15 months, Ivy is becoming increasingly mobile. She climbs on chairs, sofas, stools, beds and has mercifully learned to get off them too. I am sure that under all the red dye, my hair will be completely white by the time she's five. She still is quite a chunk of a baby and hasn't taken her first steps yet but can get around on a tricycle and she cruises along the furniture wherever she can hold herself up. 
Read more here.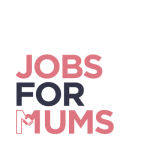 INTERVIEW WITH ELISAVET ARKOLAKI | JOBS FOR MUMS MALTA
Elisavet Arkolaki ( aka Liza ) has met the love of her life in Malta. Started a family and launched her very own business here. Jobs for Mums Malta talks to flexible working Mum Elisavet Arkolaki for our Maltese Working Mum Monthly Interview. 
Read more here.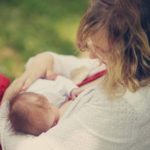 INTERVIEW on Mamans D'Europe – Elisavet from Maltamum
I am happy to introduce you to Elisavet Arkolaki, a woman, mother, entrepreneur that I truly admire. I found her on-line through the network she created in Malta. And, as she was about to give birth to her beautiful baby daughter, she took time to reply to a few questions.
Read more here.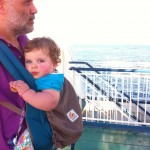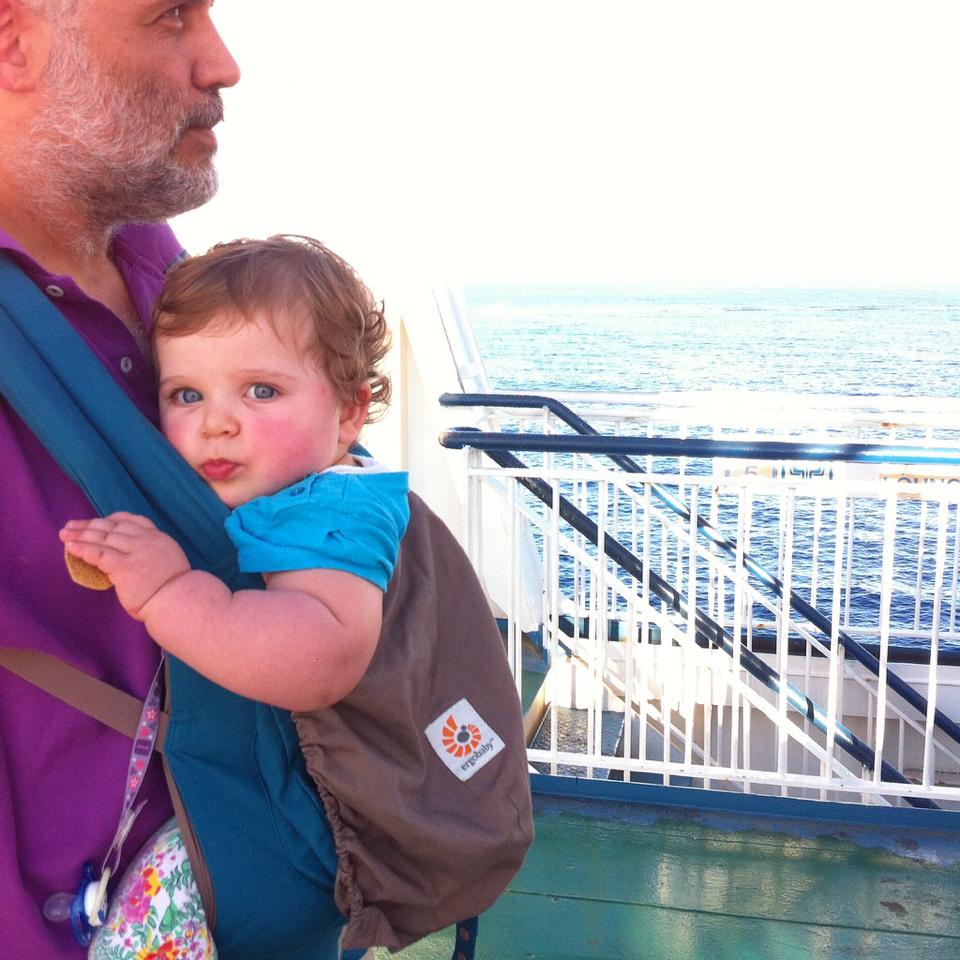 MUST-HAVE ITEMS FOR YOUR TODDLER – ISLAND FAIRY
Ergo – This is my favourite item of all. Ivy is two now and walks most of the time, but I still carry an Ergobaby in the car and have one at home. Juppy – It really helped Ivy to start walking without breaking our back. It is also completely safe and easy to carry around in your bag. These are the items that made this past year easier for me […].

Read more here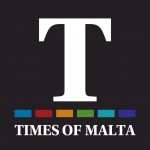 Tomorrow marks the beginning of babywearing celebrations around the world; Malta will celebrate on October 7. An article on baby wearing for The Sunday Times from Elisavet Arkolaki. 'Did you know that the pram, when compared with baby carriers, is a recent invention? It was introduced in the 1900s with Queen Victoria, and it was widely perceived as a symbol of wealth. […]'
Read more here
On the subject of bullying in schools, MaltaToday
'Elisavet Arkolaki, who as founder of the online portal Malta Mum – a discussion forum for Maltese mothers – is familiar with the grievances of many local parents, describes bullying as being "different from normal social conflict, and one that requires an adult's intervention". "In bullying, what happens most of the time is that someone's identity is attacked – as in 'you are silly', 'you have big ears'. Someone's looks and learning abilities are a core part of who they are, cannot be changed […]'
Read the full article here.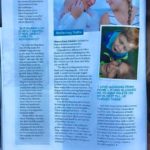 INTERVIEW on PINK Magazine – Times of Malta
Elisavet Arkolaki ( Liza ) is behind the blog maltamum.com . Originally from Athens and with a Master's in Global Marketing from the University of Liverpool, she has been in Malta since 2006 and lives in St. Julian's.[…]. 
Click on the image to read the article or click here.