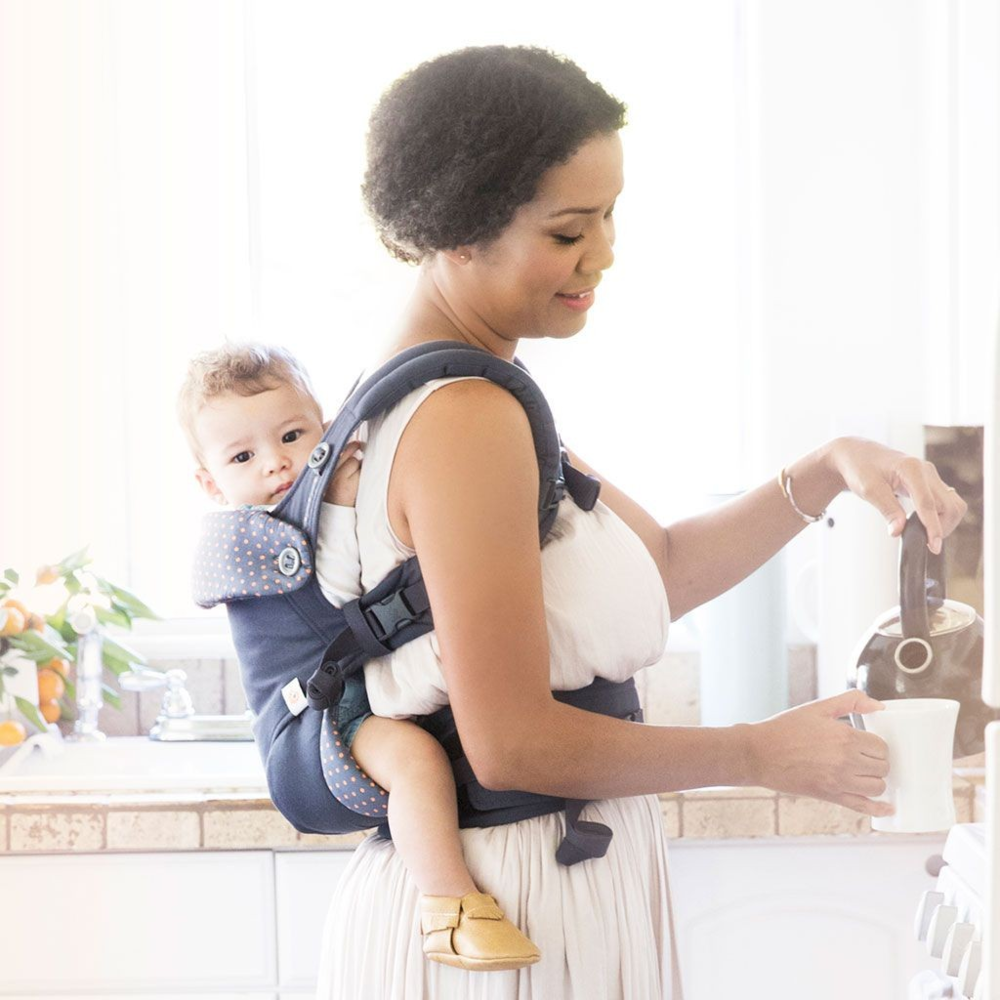 Guest writer Elaine Falzon*
Preventing Back Pain when wearing your baby
Pregnancy is commonly accompanied by low back pain, which results from pelvic changes and alterations in weight loading. Most back symptoms do resolve postpartum, however some people may experience persisting symptoms related to incorrect baby wearing and bad postural habits.
Below, are some baby-wearing tips for Soft Structured Carriers like the Ergobaby Carrier. These are simple guidelines to help prevent Low back pain.

1) Generally, the higher up on your body the baby is, the easier it'll be on your back. The baby should be close enough to kiss. When a front carry is too low the baby's weight pulls the shoulders forwards resulting in a compensatory protruding neck. This strains the cervical spine and neck muscles resulting in trapezius myalgia (fatigue accompanied by pain in the upper Trapezius neck muscle).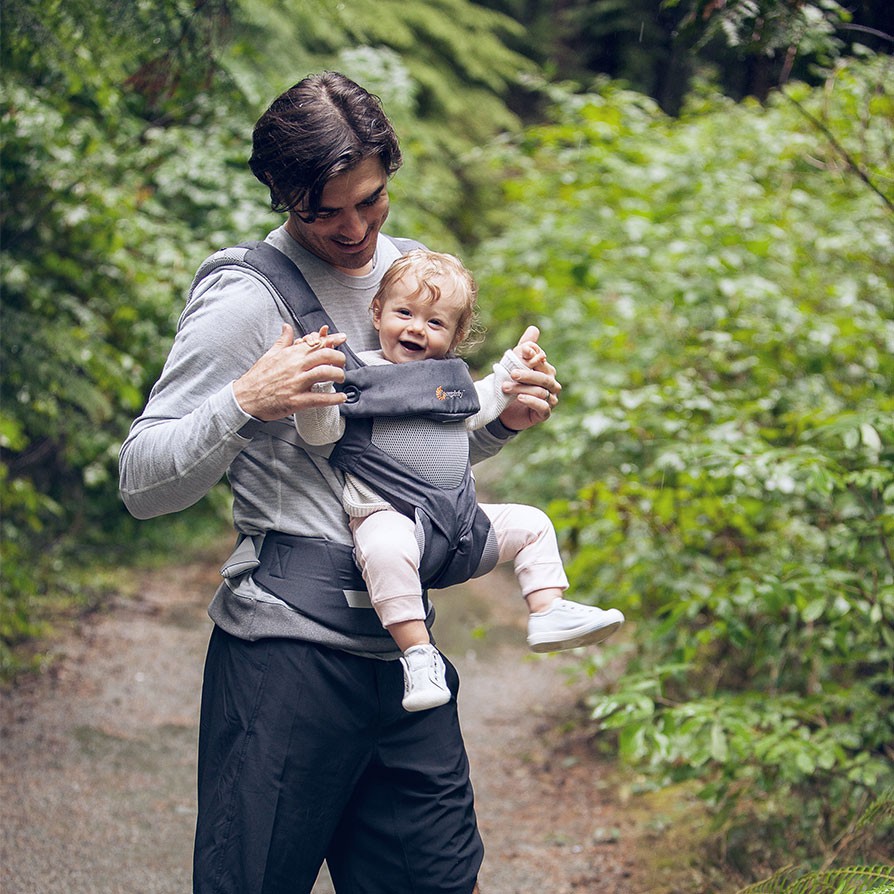 2) The closer your baby is to you, the easier it'll be on your back. Keeping a weight close to you makes it lighter thus reducing strain on your back. If the carrier is left loose, the baby will lean away from the body, causing unevenness in the distribution of weight whilst pulling the pelvis into an anterior tilt, increasing the lumbar lordosis (lower curvature of the spine). This strains the supporting ligaments and muscles possibly causing low back pain.
3) The SSC's waistband distributes the baby's weight evenly through the pelvis and lower limbs. This wide supporting band should fit tightly right over the hips in a horizontal position. An angled waistband, with a low back carry pushes the pelvis into a posterior pelvic tilt putting strain on the lower part of the spine and supporting ligaments. On the other hand if the front part of the band sits over the pubic bone, and the back digs into the hollow of the back, will make the wearer compensate by leaning back. This further increases the lumbar curvature, eliciting back pain.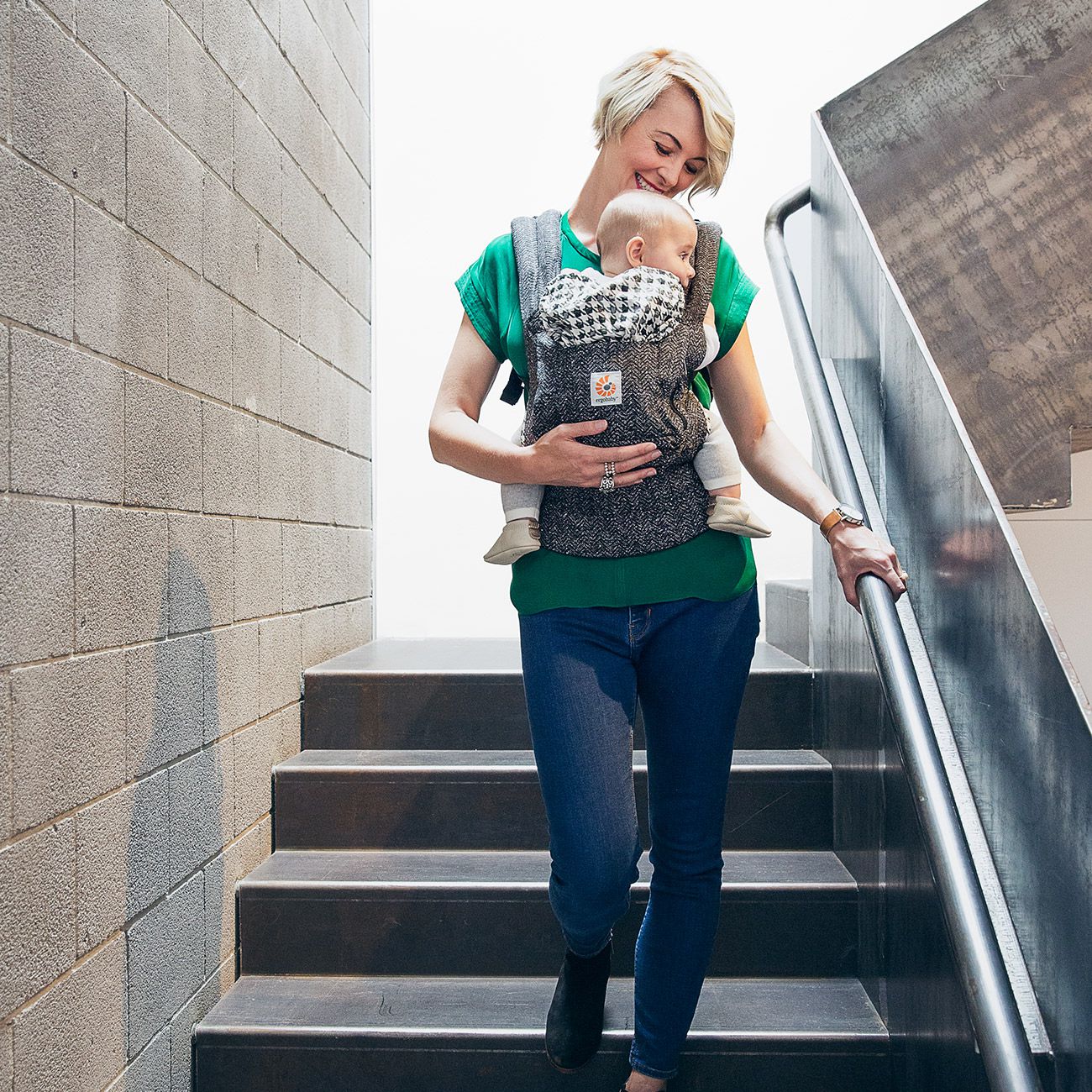 4) Shoulder straps distribute the baby's weight through the shoulder girdle and upper back. Loose or asymmetrically tightened shoulder straps will result in the baby being off-centre. This results in loading only one side of your neck and back, causing muscle fatigue. Baby's legs should be parallel to each other.
5) Shift to back carrying. When the child gets heavier (around 10kg) it is probably best to shift to back carrying your child. Although you may still be able to wear your baby on the front, going for long walks might cause back pain, and back carrying might be a better option. Always be sure not to over tighten the carrier, your baby should feel snug, but should still be able to move.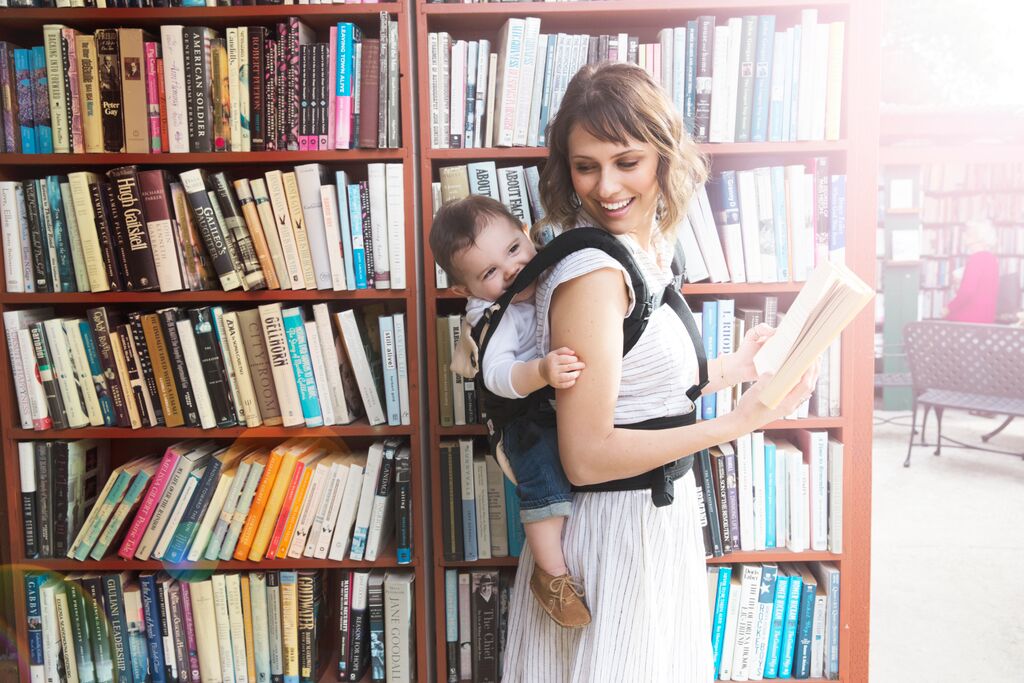 If using your baby carrier causes back pain this does not necessarily mean that you need to stop baby wearing altogether. A baby wearing educator or experienced baby wearers can help you adjust the straps for a better fit. If the back pain persists do refer to your physiotherapist for further back assessment and possible pelvic stability training.
**********************************************
Assuming that you love babywearing as much as I do, I would like to invite you to check out my children's book Where am I from? (author Elisavet Arkolaki, street artist Platon, published by Faraxa Publishing in Malta, EU). It features a diverse set of characters including a young girl who wears her teddy bear in a wrap. Where am I from? has been illustrated with street art unique to this book, and the majority of the murals have been painted on walls of elementary public schools! The looks of all the different book characters, except one, are based on real people of mixed cultural, ethnic, and linguistic heritage. The hardcover is currently heavily discounted on the publisher's website here, and if you click here you can see a lot of behind-the-scenes photos of the murals on the making.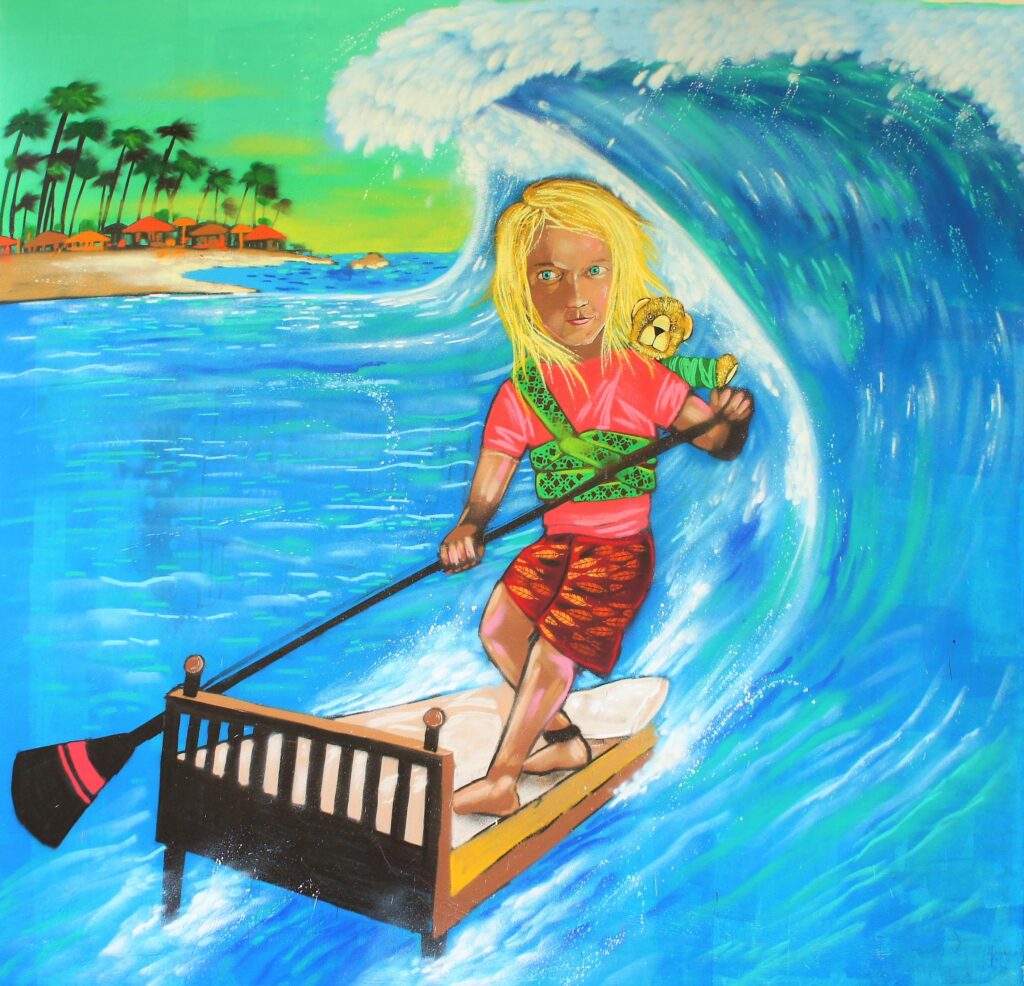 *********************************************************
* Elaine Falzon is a 33 year old Physiotherapist, wife, and mother to a toddler. She was introduced to Pilates by a colleague whilst working in the out-patient physiotherapy department at St. Luke's hospital a few years back. She was reading a Masters degree in Sports & Exercise Science at MMU at the time but enrolled in a number of APPI pilates training courses, and still does to date. She initially made use of Pilates routines and exercises to help her patients in their rehabilitation, but then felt she had to share the 'feel- good' experience with other healthy individuals who just wanted to join a group class to tone and keep fit. You will find her at The Pilates Corner.
Category: Ergobaby, Maltamum Shop, Resources for Malta Mums