About me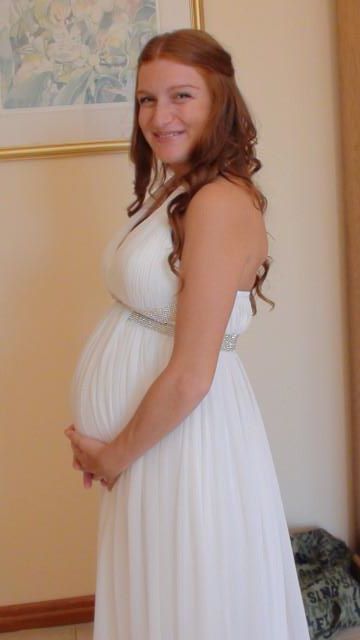 07/07/2013
Welcome to my maltamum blog! An online meeting place for Mums in Malta!
I'm Elisavet Arkolaki (aka Liza), a first time mum, away from my close family, in what I consider after all these years, my second home, Malta. I first moved to Malta in November 2006, stayed for two years, and then moved back in May 2011. In the meantime, Roy and I moved to Spain, Greece, Norway and back-packed for a few months. We eventually decided to settle in Malta and start our own family, living the Mediterranean island life.
The idea of such a blog has been with me since the 26th of November, when I found out that I was pregnant, and although super happy I felt a bit lost. I didn't know anything about pregnancy nor babies! I had no experience and the closest I had been to this was having seen, not even touched, the newborn of a friend. From where does one start? To whom should I address my questions? Is it better to visit a private clinic or go to Mater Dei? What sources should I trust in order to learn everything one needs to know about babies?
During all these waiting months in my spare time I've been reading books, participating in pregnancy forums, watching videos, reading articles on websites and mobile applications and interacting in real life with friends of mine who -luckily- just had babies in Malta or were also pregnant. In my opinion books are good but nothing beats the fun of meeting other mums who are going through the exact same thing in the exact same place. It's always best to share the experience. My aim is to connect with you all via this blog and create a 'maltamum' community.
Your feedback, suggestions, stories and experiences are welcomed and I would love to upload them on www.maltamum.com
A few facts about me:
1. I am the proud mum-to-be of Erik.
2. I am Roy's wife since the 10th of May 2013 and we've been together since March 2007. We met in Paceville, bar Native.
3. I am red-head from Greece; a natural one. Really!
4. I love travelling.
5. I love reading -everything- that falls in my hands and I find it particularly hard to throw or give away books and magazines. I still have at my parents' place my very first books and comic magazines; actually, all of them!
6. I am a translator, an online marketer and an aspiring author.
7. I grew up in Athens and as kids, my younger sister and I used to spend the weekends with our parents and Pinsher dog, Bim, in our countryside house in the village Halkoutsi, 1h from Athens. Summers were mostly spent with my lovely godparents in another village 1h from Athens, Loutsa. Bim was lucky enough to stick around with us for 17 years.
8. My favorite means of transport are airplanes and buses. I love spending hours in airports, and listening to music while journeying around in a bus, enjoying the surroundings outside the window.
9. I love flowers but only in pots. Bouquets are in my eyes a bunch of beautiful but dead -for no reason- creatures.
10. I particularly love trees. Huge old trees. They fascinate me.
11. I love ants and as a child I used to spend hours at a time just watching and feeding them. I particularly loved giving them colorful bunches of canaries' food and watch them carry the yellow, red and green stuff in their mouth back to their nest. To be honest with you, even nowadays, if I find a nest and I have the time, I will still stay there and observe them for a little while.
12. I am a hopeless housewife though I am getting better -almost good!- in cooking. Or at least that's what I've been told.
13. I cannot live away from the sun and the sea.
14. I hate the cold weather and the winter months. My ideal temperature is around +30c.
15. I love meeting new people from all sort of backgrounds, ages and countries as long as we have something interesting to share and we can speak the same language. That's one of the reasons why I love my life in Malta so much. I haven't seen any other place in the world where a Greek, a Scottish, a Maltese, a Dutch, a French, a German, a Hungarian, two Norwegians, a French, a Spanish and a South-African, aged from early twenties till mid-fifties, would sit on the same table, as good friends, to celebrate Christmas' eve and sing along the sound of a guitar 'Silent Night' first in their native languages and then in English.
Hope you enjoy my blog!
xxx
Liza