Ergobaby Counterfeit Warning
As a customer, I understand that everyone wants a good deal, but ANYTHING genuine is more pricey than a counterfeit! If you are looking at a NEW ERGO for a price that seems too good to be true? There is a good chance that it is a fake.
As a mum myself, I also understand that you want the best and safest products for your baby. Unfortunately, there are counterfeit Ergobaby products and potentially dangerous copies of Ergobaby Carriers on the market. It has been brought to my attention that such fake Ergobaby carriers are now also found in Malta.
Maltamum made a deal with Ergobaby and is now the exclusive Ergobaby reseller in Malta, giving you the chance to buy authentic Ergobaby products at better prices than shipping them from abroad. The Maltamum Shop proudly features the following logo.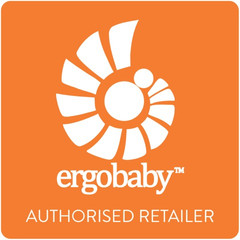 In this article you will find out more about the Ergobaby fake carriers that our now to be found in Malta as well and put our little ones in danger.
Over the past few months, an increasing numbers of UNSAFE counterfeit Ergobaby Carriers are being offered for sale on websites posing as Ergobaby, namely eBay, Fishpond, Gumtree, Trade Me and other auction sites.
Sites like Amazon, eBay and Gumtree are not authorised stockists of NEW Ergobaby products. Any products listed on these sites are deemed to be second-hand and, as such, have the potential to be non-genuine. Consumers are advised to be wary of purchasing any such second-hand Ergobaby products, and do so at their own risk.
Counterfeit Ergo baby carriers are UNSAFE for your baby since they bypass important safety testing regulations and processes and therefore put your baby at risk.
Product failure rates are extremely high in counterfeit Ergobaby Carriers as they are:
made with inferior material and parts – particularly the buckles
not product tested for safety standards
not covered by any Product Insurance
not covered by Product Warranty
not likely to comply with US lead-free criteria
I got my Ergobaby at a bargain price on Ebay or elsewhere
Well, let me just say that you might have been a victim of fraud. Ergobaby carefully selects authorised retailers to resell the Ergobaby brand and does not allow individuals to resell on platforms such as Ebay or Facebook. The Maltamum Shop is the Ergobaby exclusive reseller for Malta – only!

Why is it that it cannot be found at a bargain price?
Because they are expensive to produce! At Ergobaby they pride themselves on using high quality, certified materials produced in independently inspected factories that adhere to responsible work practices. You pay for high quality carriers, 100% safe for your baby and you.
The Ergobaby Carrier has attracted a host of international product awards and health endorsements and are the only baby carriers to be listed as one of the "Top 20 baby products over the last 20 years" by Parenting magazine.
Unfortunately, this success has also attracted unscrupulous copies which are dangerous to use.
Why purchase authentic Ergobaby products?

When you purchase a product, you expect it to do what it claims. In the case of a baby carrier, we want the materials which will be touching our baby's skin to be tested and safe, we want our babies to be safely transported inside it and we want the company to back their work in the case of any product fault. ERGObaby website says:
"All ERGObaby products are made of 100% cotton, except the Sport Carrier, the Weather Cover and parts like buckles and nylon straps. With products for babies and children, using harmless materials is vital. For this reason, all materials used in the ERGObaby Carrier and the accessories are tested regularly by independent testing centers. These tests always produce a very good result regarding the absence of contaminates and carcinogenic substances. Moreover, the ERGObaby Carrier has undergone a series of standardised tests. Carriers in the organic range are made from certified 100% Organic twill cotton."
Purchasing genuine Ergobaby products is best for you and your baby. We want all babies and toddlers to be carried safely—and for you to have the quality products you deserve.
Ergobaby stands behind their product with a warranty, because they go above and beyond to ensure a quality product for the safety of your most precious cargo. That is why they warrant their products against defects in materials and workmanship. Ergobaby stands behind all of their products and will replace free of charge during the first twelve (12) months, any Ergobaby Carrier or accessory that does not meet their high standards. Proof of purchase is necessary. They require that the Ergobaby Carrier or accessory is sent to them directly so that they can confirm the defect and make a decision on how to proceed.
Ergobaby Customer Service unfortunately cannot verify, confirm, or assist your purchase through unauthorized sellers on a counterfeit site, eBay, Craigslist, or other online auctions or trade boards as they support purchases only through their Authorized Retailer lists like Maltamum Shop for Malta. If you choose to purchase from non-authorized retailers, you are purchasing at your own risk and those products are not valid for warranty or support.
What are the dangers or risks of buying counterfeit products?

When it comes to baby carriers or any other product, especially those claiming to be baby products, counterfeits could seriously endanger your baby or your health with inferior materials and workmanship. Consumer identities are often stolen and goods that were paid for are often not delivered. Counterfeiters have been connected to gang activity and terrorism, among other crimes. It's criminal—and buying these products fuels these indefensible practices.
Counterfeiters hurt legitimate business owners as well as the overall economy because they do not pay taxes nor do they provide fair wages or benefits to their employees. Counterfeiters are not accountable to human rights and environmental regulations. Counterfeiters don't adhere to child labor laws, anti-sweatshop laws, or restricted substances laws, putting both workers and the environment at risk. Fundamental human rights of workers employed by counterfeiters, such as basic safety and health precautions, are often compromised or entirely ignored, creating a work environment that is safe for no one.
You can read more about the counterfeits Ergobaby products on Ergobaby's official website here. 
How to spot a counterfeit seller as opposed to a genuine second hand seller
Most people who have bought counterfeits have done so from the leading auction site (you know the one!) or from smaller ones that also have local sites.
They are being sold as a new boxed unwanted gifts or because their child did not get on with the carrier.
Online counterfeit sellers often have more than one carrier to sell. That should send alarm bells as no one selling a genuine one will have more than one to sell.
The seller is private so you cannot contact them online. A genuine seller would be happy to answer questions.
They have lots of positive reviews, making you think they are a genuine seller. These are generated by other fake sellers or the same person setting up multiple accounts.
Only authorised ERGO retailers like Maltamum Shop are allowed to sell ERGObaby Carriers online. Anyone who has a shop in Malta selling them new is doing so unlawfully.
Anyone working with Ergobaby and having seen a fake one will tell you they have been shocked at how good some of these fakes are. However, what they look like and their safety are two very different things.
ERGObaby UK have had talks with eBay and Amazon UK regarding the sale of fake ERGObaby carriers on their sites via third part resellers. Please be aware that authorised ERGObaby resellers like ourselves are not allowed to sell on eBay or Amazon so it is incredibly likely that anyone who is selling on these sites will be selling a fake.
ERGObaby also recently updated their logo and website in an attempt to prevent fakes, however the counterfeiters are already manufacturing fake carriers with the new logo's and packaging, so please do not assume that a carrier will be genuine if in the new packaging or if it has the new logo.
A fake ERGO is not the same as a fake designer handbag


If the straps break on a handbag the worst that will happen is you'll lose or break a few of the contents. A fake ERGO is carrying your baby – your most precious of possessions and not something that should be trusted to a dangerous piece of kit.
What to look out for in a fake
After seeing lots in-store, these are the things that make a fake stand out:
The price – genuine carriers are around 110 Euro whereas fakes are being sold at around 50-80 Euro.
The box – the pictures and all the words are correct but the quality of the print is usually poor and not as vibrant as the real thing.
The poppers on the hood – will not work on accessories such as the rain and cold weather cover.
The straps are not sewn into the main body of the carrier and with a significant weight can easily rip. We were able to undo stitching with very little effort on a fake.
The fabric is poorer quality and thinner than originals. It wears much quicker so even if you thought it was a bargain and were prepared to trust your baby in it, it wouldn't last very long. All Organic ERGObaby fabrics are both GOTS and OKO Tex certified. Non-organic carriers are safety-tested to strict EU chemical content standards for baby carriers. Fake ERGObaby fabrics will not be and so could contain all sorts of nasty chemicals that you baby could be breathing in or absorbing through their skin.
Limited edition prints are nowhere near as vibrant as the originals and can also be blurred.
Buckles are not genuine and so will not be safety tested and could easily break. Becky Ward (Born MD and buyer), has been to the place where they safety test slings and was disgusted at the quality of the fake ERGO's. There is no way any of these would have passed the strict UK and European testing standards for baby slings.
What one mum says about buying a fake carrier
"Hi Jackie, I have just received the carrier and with much excitement my toddler helped me open it. After purchasing two fake carriers off eBay :-/ I can't get over the sheer quality of the carrier I have purchased from you. The box is the latest and the print clear and professional. As soon as you feel the fabric the difference between a fake and an authentic ergo is clear. The fabric is exceptional quality, the printed inside fabric soft and the print clear. The shoulder straps are so thick- nothing like the fake one that was thin and clearly would not support the weight of an larger baby / toddler. The clips are totally different also and clearly stronger and have totally different embossments which I assume is due to ergo updating the design. The stitching is neat and very strong. Also I noticed that the poppers on the hood didn't have the extra circle around them and are not the cheap shiny ones. Overall it's clear that paying that little bit extra is worth every penny as the quality you get from ergo is 100% superior and you have peace of mind that your child is safe. I can't thank you enough for all of your help and prompt posting. I will for sure recommend you to anyone I can and handout your cards. I am moving back to lincolnshire were the carriers are not well known as they are in London so I am sure I will get lots of interest. I will be posting a review on net mums and I will be recommending your service as I have been exceptionally happy. Many thanks, Jessica" – August 2012
Don't buy second hand Ergobaby carriers
The sellers cannot guarantee that the carrier is still safe to use unless it is still under guarantee but even then you can never know how it has been used. Moreover, you cannot easily tell if it's a genuine one, unless if you have seen the real thing! It is always recommended to buy a new Ergobaby carrier and not to risk your child's well being. Buying a new Ergobaby carrier is an investment in a baby product that will be with you and your little one for many years.
List of suspected counterfeit sellers of Ergobaby products
1 www.angelcare.cc
2 http://au.alibaba.com
3 www.aliexpress.com
4 www.babycarrieroutlet.com.au
5 www.babyergosale.com
6 www.bubeez.com.au
7 www.ecanny.com.au
8 www.ergobabycarrierau.com
9 www.ergobabycarrieronsale.com
10 www.ergobabycarrieroutlet.com
11 www.ergobabycarrieroutlet.com.au
12 www.ergobabycarrieroutlet.jimdo.com
13 www.ergocarrieroutlet.com
14 www.ergobabyau.com
15 www.ergobabynz.com
16 www.ergobabyoutlet.com
17 www.ergobabyretail.com
18 www.ergobabysale.us
19 www.ergobabycarrierstore.com.au
20 www.ergobabyussale.info
21 www.ergobabycarrier4au.com
22 www.ergobabycarrier4nz.com
23 www.myergobaby.com
(Last updated 10 April 2015)
Report Unauthorised Sites

Please CONTACT US to report any further suspect websites.
Further Information

Can be found HERE and HERE and HERE regarding counterfeit Ergobaby Carriers.
Please Share
Help us keep babies safe from opportunistic profiteering by letting others know about these unsafe scams.
Category: Current events, Events in Malta, Resources for Malta Mums