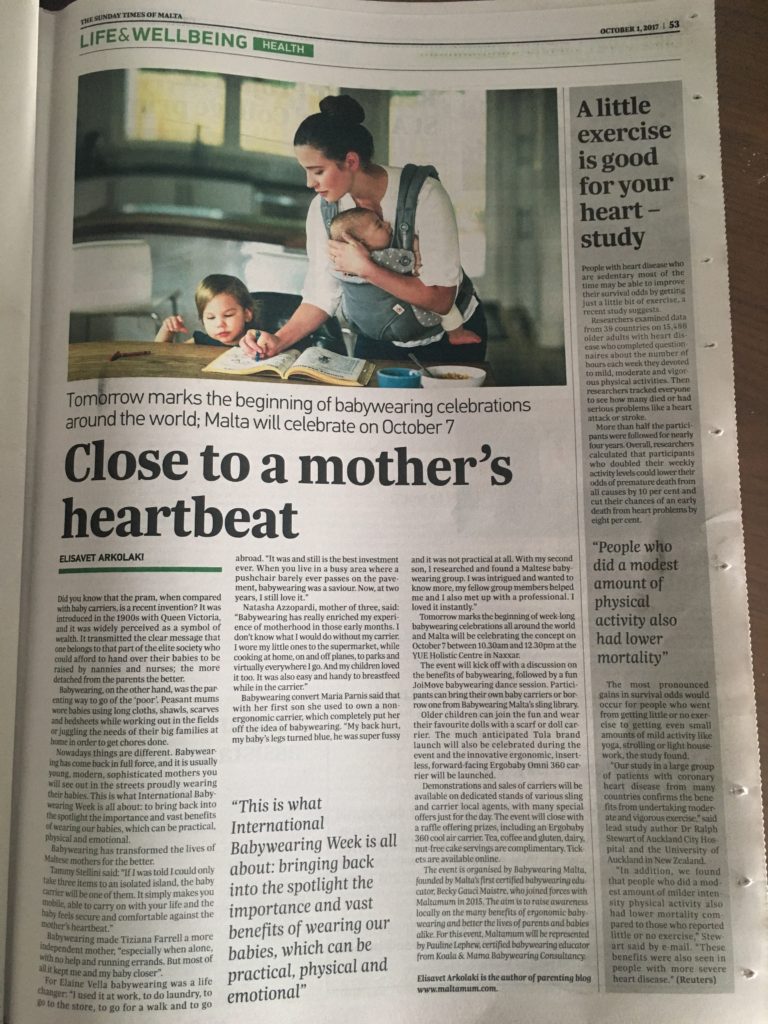 A trip down memory lane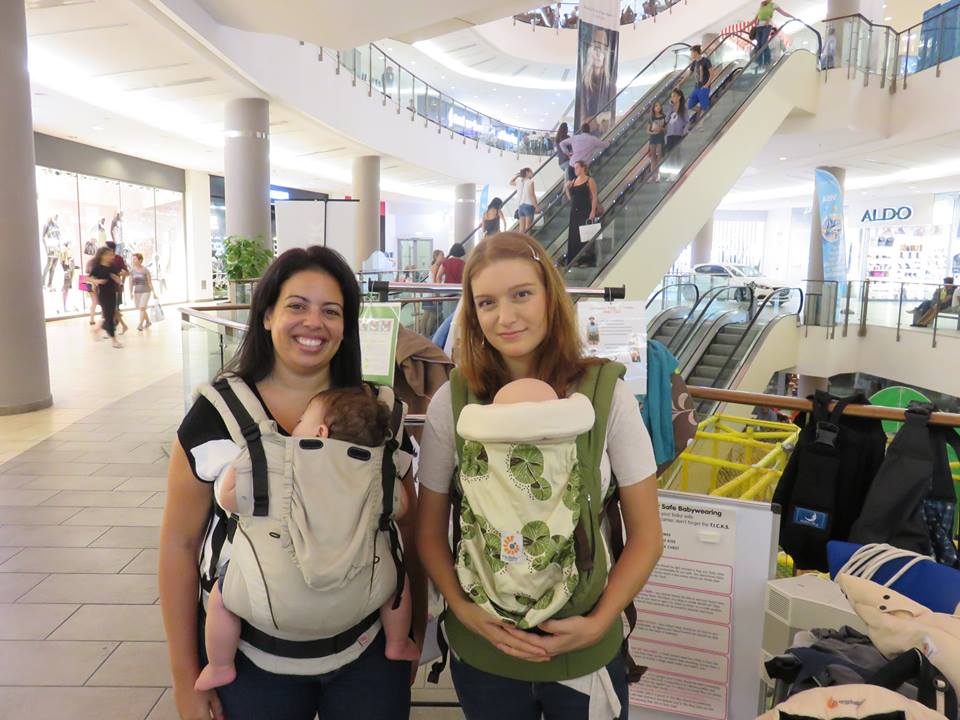 Back in the end of summer 2015, Malta celebrated the International Babywearing Week for the 1st time ever. Maltamum and Babywearing Malta begun their efforts to raise awareness on the many benefits of babywearing; including the major differences in between ergonomic babywearing vs non ergonomic. Nowadays, I am proud to say, many midwives and professionals all across Malta are encouraging ergonomic baby wearing.
Maltamum made accessible to Malta, and at affordable prices, the top international brand Ergobaby through www.maltamumshop.com, whereas Becky launched the Facebook group Babywearing Malta and started offering her services as the very first professional Babywearing Educator locally, giving premium advice and hands-on assistance on how to wear our babies properly and safely.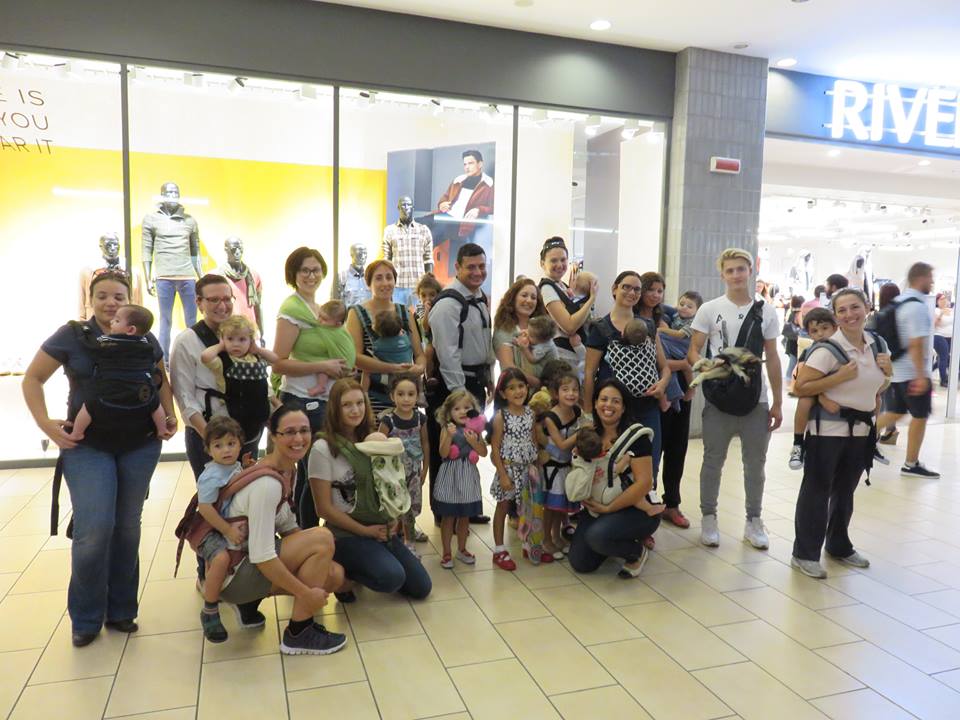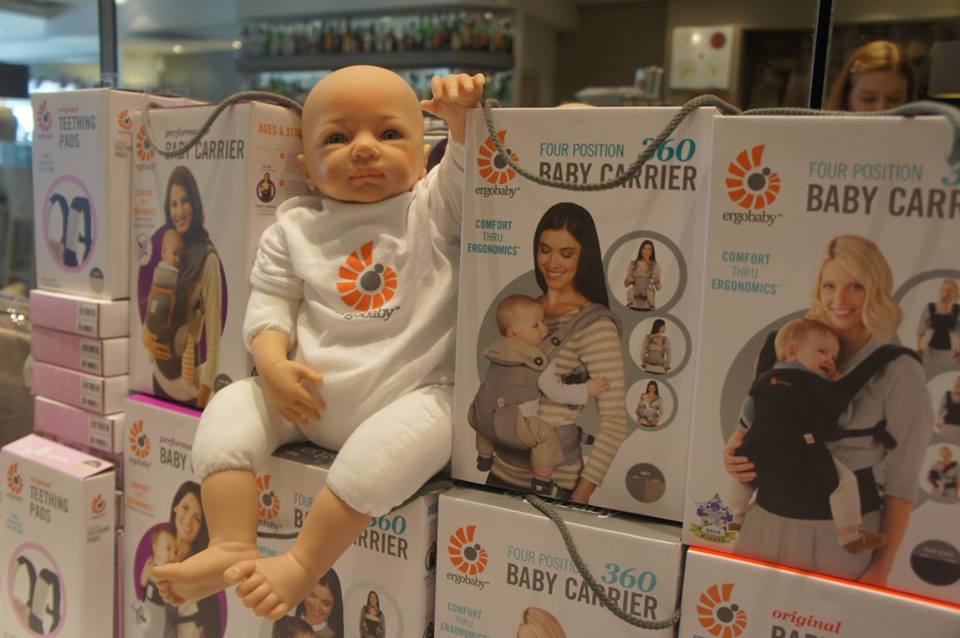 Autumn 2017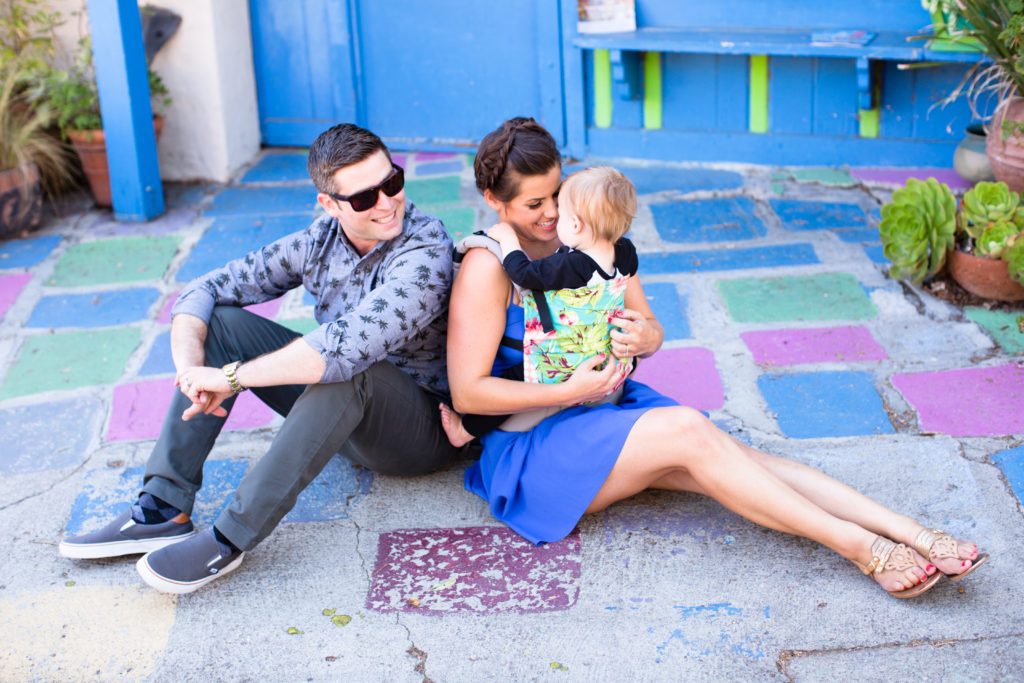 This time around, Maltamum brings Tula to Malta, the baby carrier brand that has garnered a passionate cult following all around the world! Did you know for instance that Tula's limited edition versions sell out seconds after they are available on the site, and can go for up to ten times the original price in the second hand market? Baby TULA used carriers can be traded, and sold for between $200–1200 above retail price. Tulas are that popular! 
Becky on the other hand is launching her Joimove, fun Babywearing Dance classes, and her babywearing workshops are from now on hosted at a new location, YUE in Naxxar.
Pauline Lephew, who started working with Maltamum earlier this year as a freelance Sales Assistant, just recently got her certificate as a Babywearing Educator as well.
Many reasons to celebrate this year as well <3
IBW2017 CELEBRATIONS IN MALTA – COME JOIN US ON SATURDAY!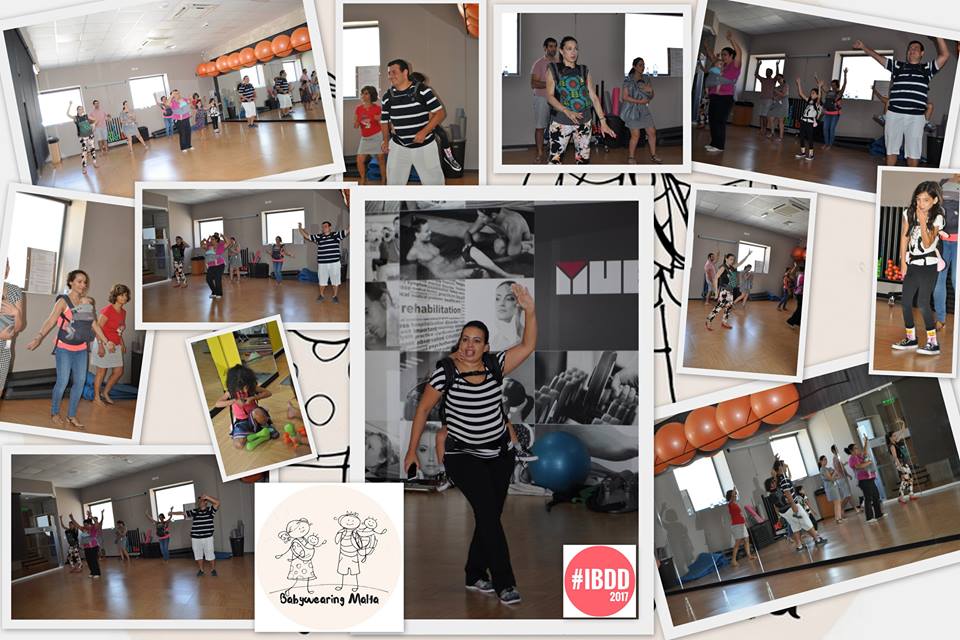 2 October marks the beginning of a week-long babywearing celebrations all around the world. Malta celebrates on the 7th October 10:30-12:30 at the YUE Holistic Centre in Naxxar.
What's on during the event?
A discussion on the MANY Benefits of Babywearing
A fun JoiMove, babywearing dance session. Participants can bring their own baby carriers or borrow one from Babywearing Malta's extensive sling library. Older kids can join the fun and wear their favourite dolls with a scarf or doll carrier
Tula brand launch and carriers' demonstration
The Ergobaby Omni 360 carrier will be presented to the public; the very first ergonomic, insertless, forward-facing carrier
Demonstrations and sales of carriers will be available on dedicated stands of various sling and carrier local agents
Many special offers just for the day
A raffle where great prizes will be drawn, including an Ergobaby 360 French Blue carrier

Tea, coffee, and gluten, dairy, nut free cake servings are complimentary
Tickets available online (contact treeoflife.mlt@gmail.com ) -> 5 euro pre-paid, 8 euro at the door. ALL INFO HERE!
*The event is organised by Becky-Gauci Maistre from Babywearing Malta and the main sponsor is Maltamum and the MaltamumShop. Maltamum will be represented at this event by Pauline Lephew, certified Babywearing educator from Koala and Mama Babywearing Consultancy.
Category: Current events, Ergobaby, Events in Malta, Maltamum Shop