This is the toy that our 2 months old son absolutely loves right now! It's included in the Yookidoo Pirate Play Set
and although he hasn't shown yet any interest in the parrot (toy No.1), the pirate (toy No.2 included in the set) has saved the day.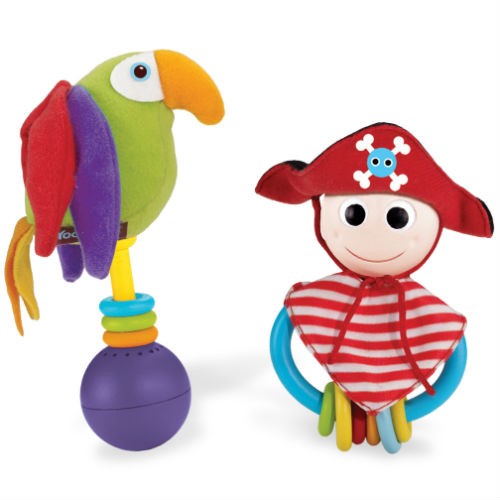 And what I mean by 'saving the day'? Let me explain. Our bedroom is right next to the kitchen, and the living room and the kitchen share the same space. The problem here is that our son while sleeping is most of the times extremely sound sensitive, and even the sound of a cup being placed on the table will wake him up. He doesn't mind though all kind of noises when we're out. He will sleep through anything! It's only at home that he appears to be sound sensitive! If you have any suggestions on how to work on that, please do let me know.
As a result, if we want him to get adequate sleep during the day, we need to be quiet. VERY quiet. He usually eats every 2-3 hours during the day (the last few days he started showing signs of slowing down) and then he wants to be entertained before nap time. That leaves me with no time to take care of what's needed in our place -or to be accurate, not enough time since I am able to do stuff occasionally when he's in deep sleep.
The problem of not having any spare time has been partly solved with this simple toy. Around 2 weeks ago a colleague of ours brought him the Yookidoo Pirate Play Set
and I hang the pirate toy on his bouncer. See the picture below (note: the light blue plastic item that I used to hang the toy was included in the set).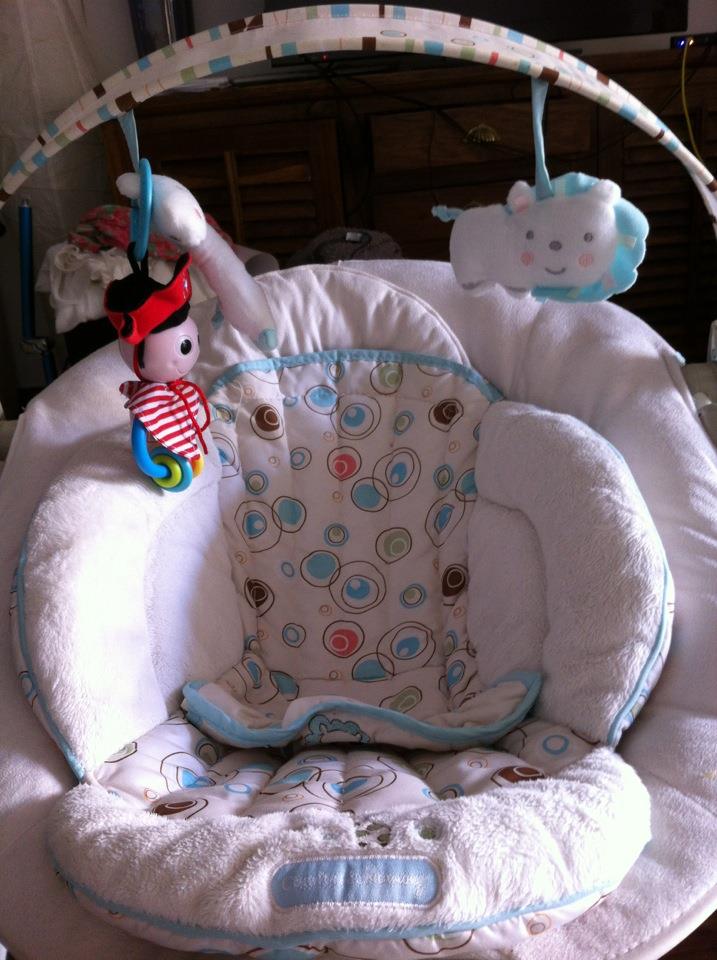 And voilà! Combined with the fact that Erik, 2 months old, is now super interested in his surroundings and is able to move his hands at will, he can entertain himself without the need of me being there all the time! He can stay on the bouncer and play for approximately 30′ at a time before getting tired and annoyed, and in need of mummy. In the meantime, he 'talks' to the pirate, tries to grab him, pushes him, and kicks his legs in a demonstration of his excitement. And mummy can have some time on her own to catch up with other tasks, and take advantage of it for as long as it lasts.
PS. Products found in Amazon UK can most of the times be delivered to Malta.
Category: Shopping