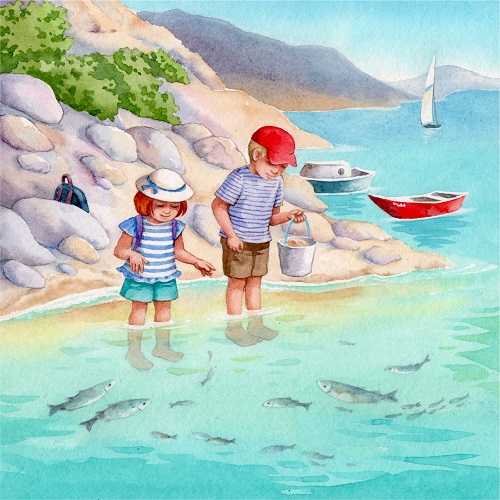 Hi, I hope you're well.
This one is going to be a very short blog. I just wanted to share with you that you can now download the free PDF with the accompanying activities for "Summer with Grandpa" here (in English). I hope you will find them fun and useful. If you have summer in your part of the world, I wish you a lovely summer vacation!


PS. This is one of the watercolor artworks that have been painted by Svitlana Holovchenko to illustrate this book.
.
Category: Uncategorized