Stuff for kids
Where am I from ? – children's book
Educator's guide / Lesson plan – Downlod it here.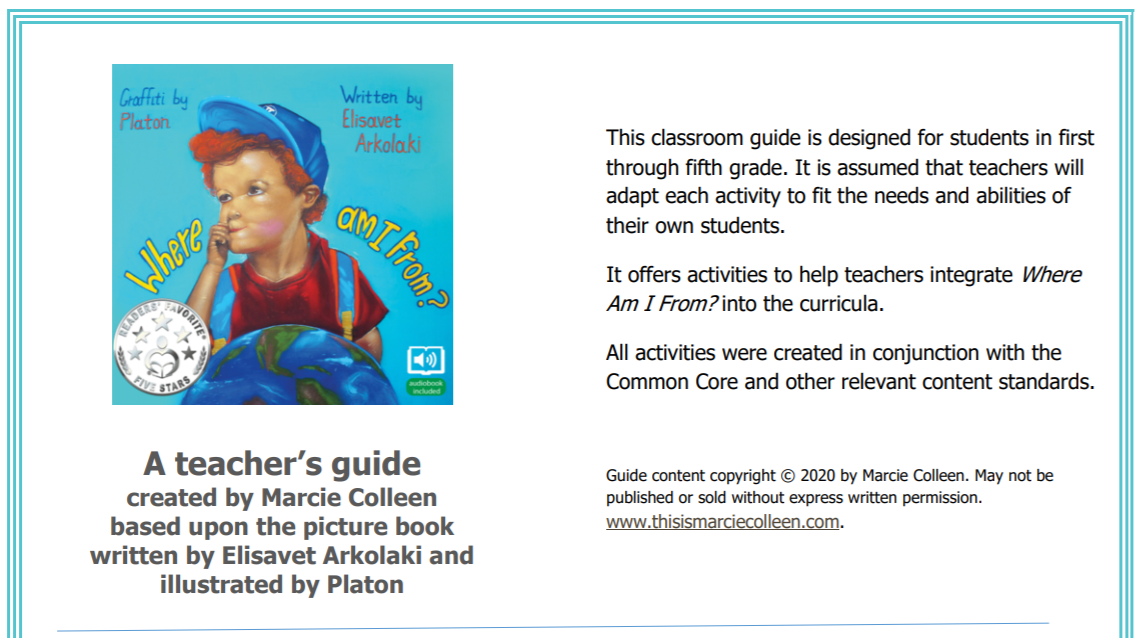 Coloring page (click on the image to download it)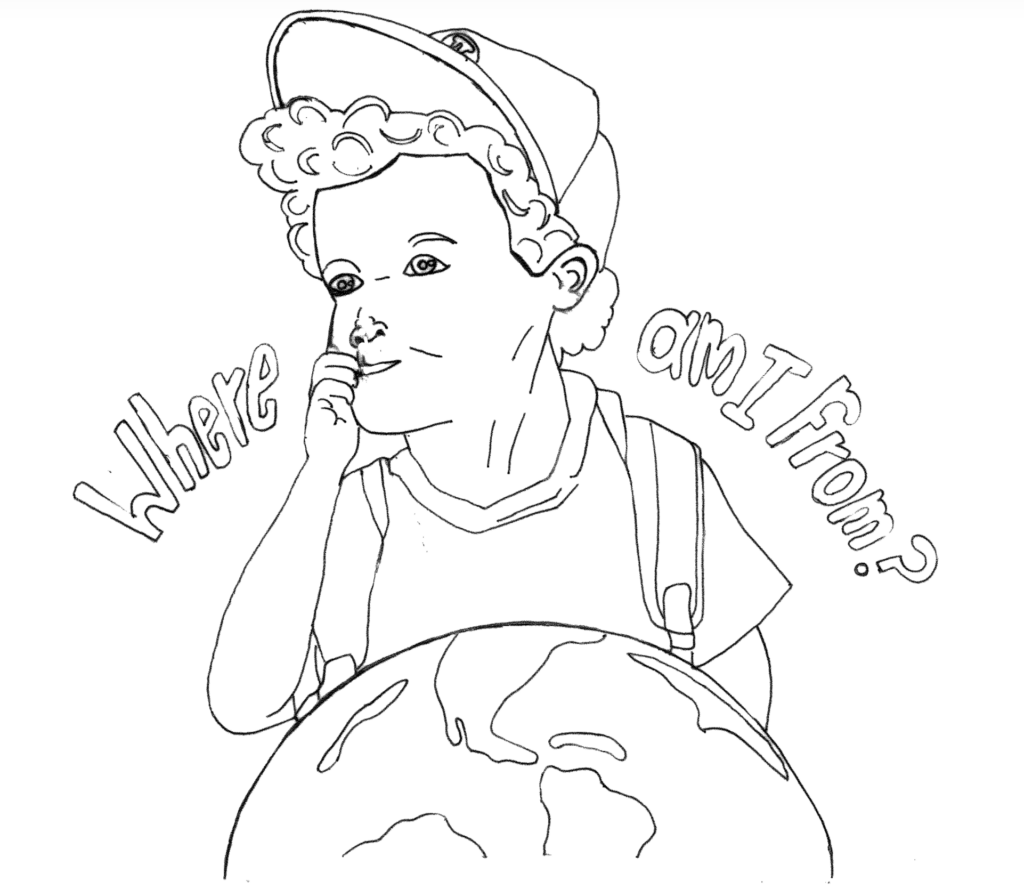 Passport coloring and writing activity
(click on the images to download them)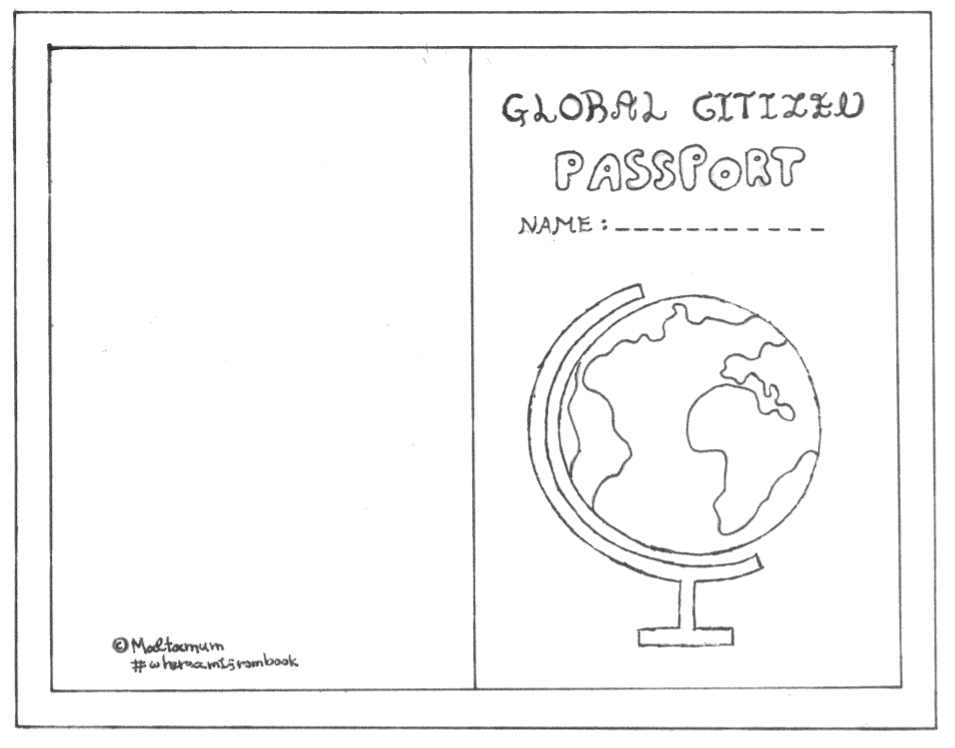 Language portrait coloring activity
(click on the image to download it)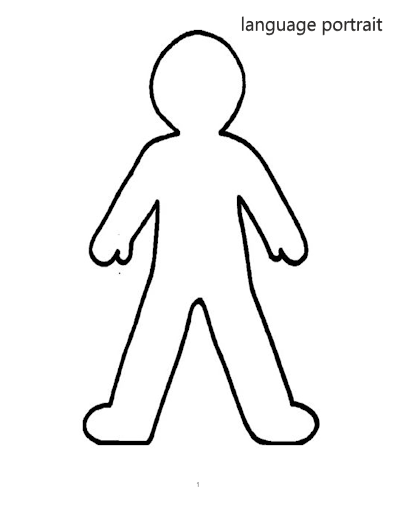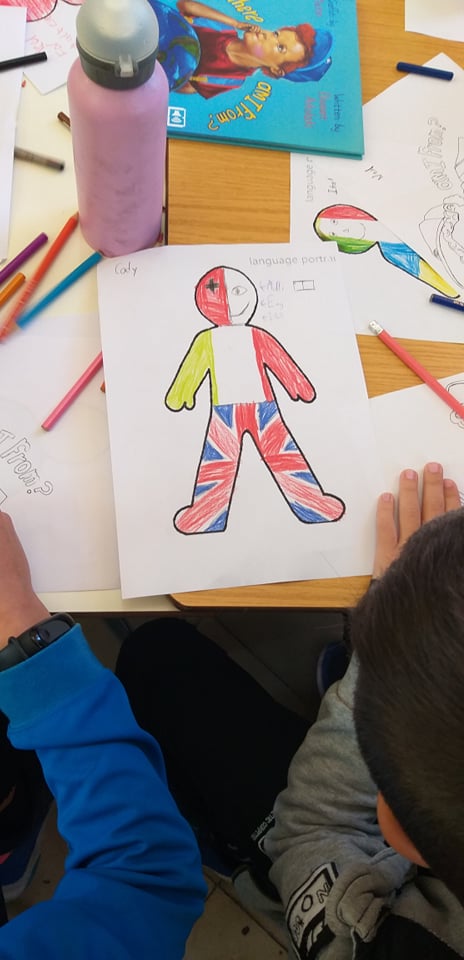 Sort:
Travel cot, walker, playpen, car seat, pushchair, playmat, bouncer, swing, bathing, bedding, teether, bottles etc
The Malta experience after 4 years away from the island and the birth of my 1st paper baby
Celebrating Multicultural Children's Book Day (MCBD 2020)
It will retail 8.99 on Amazon but you can receive it for free
Debut children books by my '2020 Debut Crew'
Kids and nature
Shared laughter with our children is golden- interview with Paul Wennersberg-Løvholen
Halloween stories and activities for children in Malta
Morning thoughts on books and art
No one is perfect my love
Get Your Children Moving With Malta's SportsKidz
Interview with writer Aditi Wardhan Singh
Picture Book Review – My Two Blankets
MIAF and Zonzo Compagnie Present BerBerio
Interview with Nakita Attard Vassallo
Lisa Ferland, the story of a multi-talented writer and mother to a ninja warrior and a dancing firefly
Reading books for pleasure enables our children to thrive
The 1st International Day of Multilingualism
On endings and new beginnings – we're shutting down
My husband speaks a language I don't understand with our children and it's OK.
Sale price, Free postage + 2 Free gifts with every baby carrier
Pragya Tomar – a Visual FX artist, an author, an inspirational mum
Caroline Engvall, the voice of children who have been exposed to online sexual abuse
Our journey with raising multilingual children
Fighting for a woman's rights over her own body in Malta
Maltamum in the Top100 parenting blogs worldwide
Interview with Elleria Janas, founder of Ellie and Carl
Today a reader, tomorrow a leader
New Free to Download Magazine for Mums
Celebrating Multicultural Children's Book Day (MCBD 2019)
Reflections on the positive things that took place in 2018
The mismatched socks and the multicultural child
Interview with Dr. Ute Limacher-Riebold, Language Consultant & Intercultural Communication Trainer
My husband – the one who pushes me out of my comfort zone
Malta Comic Con celebrates 10 years! What's on?
Mothers, Let's Unite to end Breastfeeding Inequality
200 book copies of 'Where am I from?' to be distributed to the public schools!
Where am I from? in the news <3
World's 1st graffiti illustrated children's book!
The bravest thing I have ever done is ask for help
Interview with Davinia Mallia Pulé from BuzyMummy
GIVEAWAY – Win 4 tickets to the 'PARADE & The Velvet Gentleman'
Are you raising a multicultural and/or multilingual child?
We don't get nowhere without a vision
Interview with Francesca Pace, Founder & Creative Director at Gaia & Nina Blog
My Nametags Personalised Sticker Labels Review
Are there bad guys out there daddy?
Valletta Film Festival screening: The Oscar-animated movie "The Breadwinner"
Interview with Kirsten Spiteri, award-winning author of young adult books
Baby Tula won the prestigious 2018 Cribsie Award for Best Baby Carrier
A poem for my son
Tips on How To Travel With Children
Interview with Νicoletta Ceccoli multiple-award winning children's books illustrator
Merry Christmas and Happy New Year!
I LOVE my BABY TULA carrier !
On self appearance and self acceptance after having had kids
On Bullying at the nursery and playschool
✨PROUD MOMENT FOR ERGOBABY 360 & TULA FREE TO GROW✨
Art exhibition by two talented mummies in Swieqi <3
Baby massage 4 session course at the Midwives Association
A heart to heart with Lorinda Mamo, A Bird with a French Fry
We're the new superheroes – Interview with the author Aunty Sab
10 EURO off on all Ergos and Tulas on our stand on Saturday at YUE
Babywearing in Malta, and beyond, past and present
International Babywearing Week 2017 Malta
MEGA Ergobaby SALE celebrating Pauline's certification!
FLASH SALE – €120 ONLY for ANY ERGO360
Morning walk with Nelly walking along side the Bastoy prison
Erik is now 4 years old!
Interview with Eja Tomankova distributor of reusable baby food pouches
Gotta love early summer mornings with a 4 year old!
Ergobaby ORIGINAL and ORGANIC carriers starting from 90 euro!
How to use my Ergobaby Original, Organic, Performance baby carrier from infancy to toddlerhood
How to use my Ergobaby Adapt baby carrier from infancy to toddlerhood
NEW Ergobaby Adapt and 360 Baby Carriers: Special Edition Keith Haring
NEW Adapt cool mesh, with super breathable fabric, and gifts!
Baby Tula carrier launch status
How to use my Ergobaby 360 carrier from infancy to toddlerhood
Welcome Pauline Lephew to Maltamum's Team
TULA is coming to Malta, pre-orders & gifts!
European Babywearing Week UNO contest – win an Ergobaby carrier!
No I don't think he'll still be asking to sleep on top of me on his wedding day!
What does Becky Gauci Maistre think about the Ergobaby Adapt carrier?
111 Reasons To Pick Breast Over Formula
Maltamum is the main gift sponsor of the Wonder Milk Walk 2017
Maltamum in aid of St Jeanne Antide Foundation
We are now a family of 4!
10 Euro OFF + FREE delivery on Ergobaby carriers
Property For Sale To Let With Remax Malta
Learn how to shop the best for your little ones in the supermarket
Ergobaby Giveaway: WIN an ADAPT Baby Carrier!
20% discount at Itsy Bitsy Eyewear
Free ASK-Parents Seminar & Integration Through Learning Course on 28 April 2016
Registration of Children in State Schools open till 13th May 2016
A comparison of the different Ergobaby models available on MaltamumShop
Why I will never judge anyone again
Win a Thudguard Table Edge Bumper + 4 corner protectors
Up to 20% discount at Ludi
Choose the prize of our next giveaway!
January Sales on selected Ergobaby & Thudguard products
Ergobaby mums and dads in Malta
Win the world famous Juppy
5 baby wearing tips to prevent back pain
Ergobaby doll carrier spotted in Gozo
Win an Ergobaby Original Carrier Sailor & be the 1st one to have it in Malta!
Finally a baby walker that's safe and that makes sense!
Unexpected visitors
You will do what? WEAR your baby? Nonsense!
Maltamum's Checklist: Packing list for traveling with a toddler
10% discount on The Rolling Geeks Tour
Baby Wearing Workshops and Baby Wearing Library in Malta
Save 20 Euro on Ergobaby & Thudguard products this Christmas
Maltamum Shop, Thudguard & an interview with the mum-inventor Kelly Forsyth-Gibson
Win a private birth preparation course worth €250
Maltamum Shop is now the exclusive retailer of Thudguard products in Malta
First aid for children course on Saturday the 12th December
Welcome to Maltamum's team Lorinda Mamo and Maureen Saguna
15 Hollywood stars spotted with an Ergobaby carrier
10% discount to celebrate the Malta Breastfeeding Week 2015
National Breastfeeding Week 2015 – FREE breastfeeding seminar
Kitrino nursing covers, nursing scarves and more at Maltamum Shop
The Ergobaby Nursing Pillow won the prestigious Innovation Award 2015
10% discount at MAZ Toys
Il- Bidu – The beginning
Antenatal & Postnatal Classes at the Malta Midwives Association
Thank you for coming at Quattro Play Kids Cafe
Fits that last about 1h long. Is this normal?
International Baby Wearing Week Malta 2015
10 things to do if you experienced a tear with childbirth
Breastfeeding Success Story – Breastfeeding Clinic Mater Dei
Ergo 360 review by the Baby Wearing Educator Becky Gauci Maistre
Ergobaby launch party 10 October Hotel Juliani
5% off on Baby Shower Party at Hotel Juliani in Malta
2 simple exercises to strengthen your pelvic floor after birth
10% discount at The Pilates Corner
Conference – Understanding Lactation with Dr. Jack Newman
Baby Wearing in Malta
2nd Maltamum Party – Free entrance
10% discount at Quattro Play Kids Cafe
This is how a 1st grader should be welcomed to school
Babywearing workshop and carriers library
Ergobaby at a bargain price? It's fake!
Maltamum is now bringing Ergobaby to Malta
Up to 15% discount on taxi services
Is there sex after giving birth?
Postnatal Workout, Pole Dance and more offers at Pole Fairies
Free muffins and 10% discount by Wish – Cake, Cupcakes and Desserts
FREE Montessori Playgroup sessions for Babies, Toddlers and Preschool Kids
1 year Maltamum Card Party and… more free gifts for everyone!
1st Maltamum Party – celebrating 1 year Maltamum Card
BuggyBootcamp Malta exclusive offer
Yogabellies Kidz classes exclusive offers
15% off on the BakeOn designer tea towels
Little Angels Toddler Yoga Class
Montessori Playgroups for Babies, Toddlers and Preschool Kids
20% off on Handyman Services at Icare
Parentcraft Services at "Familji ta' Ghada" on the subject of Autism
€10 off at Swimkidz Malta
Superb offers at Glam Nails
1h free of Biology and Science, high school tutoring
3 hours of yoga, games, activities, crafts and stories 4-8 years old
30′ free play time at Mint Kids
10% discount at Falcar
The story of a mum who survived Placenta Accreta
5 ways to ease the discomfort of labour
15% discount at SmartDeals Malta
Maltamum Cardholders Club
Interview with Melissa Bugeja about LatchOn
25% off on Tinti fun bath and skin care products for children
How much sleep do you and your child really need
25% discount on the BabyROCKS antenatal workshop
New brand at Debbie's Baby Centre and an exclusive 10% discount
1 free BabyROCKS massage class and lovely free products
30% discount on the BirthROCKS pregnancy classes
My Husband Ignored My Cries
Breastmilk The Movie now in Malta – only a few seats left!
Giveaway – Win a Thudguard infant safety hat
10 unique promotions & New Maternity wear at Special Delivery
Get making: 10% discount at Makedo's kits at Kekstor
20% discount on the new Fizzy & Fabby Cuski Collection
10% off plus a €5.00 reduction at Bow and Ribbon
25% off at GOCCO on all dresses and trousers till Monday 8 December 2014
Free Desigual umbrella and 10% discount on stylish clothing brands for kids at Missey & Bo
Soap Cafe Christmas Specials – 20% off for the Maltamum Cardholders
15% discount in December on Vtech, Fisher-Price, Chicco, Lamaze, Tiny Love and Leap Frog toys
20% discount in December at the award-winning toys brand Seedling for the Maltamum Card holders
Malta Comic Con 2014
40% discount on STEPS Properties agency fee (rentals)
Roccamore – New, innovative concept: Comfortable high heels available to you for 70% less
20% off on Montessori home consultancy by The Olive Grove
Buy the award winning DOONA car seat at a special introductory price at HomeTrends Baby & Kids & all accessories for 10% less
Bullying in schools in Malta
Support Bake On – an amazing designer collection of tea towels
Malta Breastfeeding week 2014 – free seminar organized by the Breastfeeding Clinic
Mother, Baby & Child Fair to be held for second year running
20% discount on the new Crazy Rumors lip balm collection with organic ingredients
10% discount on all items at HomeTrends Baby&Kids
Superb offers at Kandy Kids to celebrate their birthday!
Mummy, let me put on the washing machine – on my own!
10% discount on all items at kekstor
Formula advertisements in Malta should be banned
Cultural Visit – Fund Raising, 10th September Valletta
10% off on Desigual, Junior Gautier, Derhy Kids, Berlingot, Mirtillo, Silvian Heach Kids and more at Missey & Bo
15% discount on all baby, children and teens clothes, shoes and accessories at GOCCO Malta
Up to 25% discount on Mellowmama sessions with Scottish therapist Lilia Sinclair
An apology letter to my second child
What are the costs involved with going to a government primary school?
How to apply for the eResidence card in Malta – the most up to date information!
Chilled avocado summer soup
Back to school in style with Lola – Hollywood stars love these products!
Understanding the tantrum of a 2 year old and how to respond
Fishing activity for kids in Sliema, 31st August organized by KSFA
20 Euro off on a weekend retreat for expectant parents – 19-21 September
10% off on all items at Miss Ellen's Travelling Treats + free gift
Maltamum cardholders can get the Cuski multi-use luxury bamboo muslin for 20% less
Breastfeeding on demand – how can I keep up with the 5 meals a day pediatrician's recommendation?
Meatballs recipe à la Liza
Moving to Malta with children
The role of the parent is that of a gardener
10% off on the world famous leather shoes brand Little Blue Lamb at Kandy Kids
The winners of the big maltamum summer giveaway competition
Siblings fighting – how to handle it?
50% off on mamaKNOWS courses + a bellydance or poledance class for free
Adopting in Malta
15% discount on nursery furniture & 10% on the hospital list at Little Stars
Not following a daily routine might harm my baby?
About maltamum
Up to 20% off at Cadeau Unique
Big summer giveaway competition
The story of a foster mum in Malta, caring for babies born addicted to drugs
10% discount on ALL items at Baby Supplies Direct eshop
Tzatziki (Greek Cucumber Yoghurt Dip) recipe
Pregnant mums are invited to participate in a research
Child Nutrition and Cooking, a self-paced free online course – University of Stanford
Earth Garden Festival 6-8 June 2014 at the National Park Ta' Qali Malta
12% discount on all Handmade Naturals Baby and Children's products at Blends of Nature
Nutrition and Children – basic guide
10% Discount at all Gajet shops in Malta
Fransina Bags and accessories 5 Euro discount – featured in Malta Fashion Week 2014
10th Anniversary of the Puttinu Cares – Football and Volleyball Marathon 6, 7, 8 June 2014
FB Competition: Wanna win a gorgeous Cuski Sweet Dreamzz Blanket?
Ethan's story – Breaking the autism glass ceiling
Nutritional needs of new mothers – LACTATION – a short guide
Nutrition for Your Healthy Pre-Pregnancy and Pregnancy Time
10% discount on all items at Celebrations Party Supplies
Set up your mind for a good health for your family
Ta' Monita Spring Fair – Marsascala 25 May 2014
Wardija Festival 2014 May 25th
Free Childbirth Education Course & Postpartum Doula services from Becky Gauci Maistre
Formula milk should not be chosen for convenience reasons.
20% discount at Disney Happy Malta – original Disney clothes, accessories, furniture
25% discount for parents and kids memberships at Spinach Fitness Malta's 1st family gym
Free cupcakes and decorated biscuits by Ann Marie's Bakes
10 Euro off on Prenatal Yoga, Pilates, Postnatal Pilates, Mom and Baby Yogalates at Jungle Spirit
Free sessions on quality, fun and educational activities for babies, toddlers and kids
Free cupcakes and biscuits from Cakes & more by Izzy
Free bottles of organic extra virgin olive oil, grown without chemicals and harvested by hand
Valletta Green Festival 9, 10 & 11 May 2014
Swedish massage treatment at home by a certified therapist for just 35 Euro
A cake sale on the 10th of May in aid of Qalb it-Tfal with the aim of helping NPICU
5% off on all party packages at Curtain Raiser Kids Parties
Free event on 17 May, children 6 to 10 years old at the National Museum of Natural History
A mama's struggles for natural birth and an emergency c-section
The Enchanted Gardens, a Princesses and Knights event in aid of Inspire at Buskett on 25 May
The Great Spring Horticultural Show 2014
Festafal event 4 May 2014 at Ta Qali Adventure Park for 10 year old kids
Malta Clean Up event on 10 and 11 May 2014 by Let's Do It Malta
Horse Riding for Animal Aid
Medieval Mdina Festival 3 and 4 May 2014 for kids 4+ years old
Up to 20% off at Lola online shop
10% off on all items at Bow & Ribbon
10% discount at Learn and Play Summer kids club
SPORTS NUTRITION – Part II
Ιn Guardia in Birgu, a Historical Re-Enactment of a Full 16th Century Military Parade
10% off on all party packages – Jumpmalta
Discounts on the hospital list items, maternity wear & more at the most established Maternity Shop
Offers on Organic, Natural, Non-animal tested products
ADHD Malta Conference 2014 26 & 27 April, free of charge
Mum takes on Government
20% off and 5 hours for Free on childminding services
Sports Nutrition: are you doing it right or wrong? (Part 1)
15% off on Prenatal Yoga, Baby and Me Yoga, Parent and Kids Yoga in St. Julians
100 Euro FREE therapy gift from TheSmartSkinClinic
How the decision of HOMESCHOOLING my child saved him from regression and brought light in his eyes?
Joseph Sultana: a book can take your kids a long way
A healing journey of empowerment – Birth after traumatic birth
5% off on handmade toys by MyMy Sock Monkeys & Doll Face
20% and 10% discount at WEDDINGBELLS
20% off on personalized party items from eleprint
Professional Photography: 30% off Bump & Newborn package, 50% off Special Event package
Discounts on ALL items at Debbie's Baby Centre – the best baby brands
50% discount on dance lessons (Baby Ballerinas, Ballet, Tap and Street Dance, Musical Theatre and more)
Organic Grove and Sunset event organized by the Gaia Foundation and Green Drinks Malta
Up to 15% discount: handmade personalized cards, felt creations, party fillers and more
20% and 15% discount on all Cuski products (organic cotton/bamboo, natural terry cotton, ethically sourced and produced)
maltamum fully supports the Civil Union in Malta and the legalisation of gay adoption
20% discount on all Soap Cafe products & 50% on beauty treatments and massages on your birthday
Free shipping from La Petite Boutique in Santorini
20% discount on handmade sewn items by Busy Mom Design
€100 discount on stem cell banking from cord blood & tissue at birth, and on stem cell banking from teeth
10% discount and more from Breastfeeding Matters
Breastfeeding support group, meeting every Tuesday FREE of charge
Interview with Valerie Brincat, PR representative of the Autism Parents Association in Malta
Support for the breastfeeding mother: knowing the difference
ANNOUNCEMENT – The maltamum card, the fairest discount card in Malta, is coming soon!
Babbling for the first time in Malta
BARGAIN BOOK FAIR 26-31 March organised by The Salesians of Don Bosco
Breastfeeding: A Journey of Love
Urinary incontinence after birth
Kathi's birth plan
Homeschool in Malta
Pick a rescued cat as a pet for your children – Beth explains why.
My experience with breastfeeding
2 hospital labour procedures you might want to avoid!
Carnival with the kids – Carnival Valletta 2014
Crossword
Free childcare from April in Malta
Family Yoga
Pirates maze
Prenatal Yoga classes in Malta
Malta breast feeding information
Renting in Malta
Erik's birth story – vacuum exctraction
The Voca People in Malta February 2014
Teething time!
Merry Christmas and Happy New Year!
Smooth movements
Win 5 FREE TICKETS for THE CHRISTMAS BASH (for the 22 Dec 2013)
Christmas Gala Ballet 28th Dec 2013
Breakfast with Mickey and Minnie 29th Dec 2013
Enchanted Forest at Inspire
Breakfast with Santa in Marsascala
The Christmas Bash 22nd Dec 2013
RAPUNZELSTILTSKIN at the MFCC
A traditional pantomime at Teatru Manoel
The Annual Christmas Vocal and Instrumental Concert 21 Dec 2013
Christmas Concert Series 2013 at St. James Cavalier, Valletta
Gozo Bethlehem f'Gerusalem
Wishes full of love and wisdom
The New Choral Singers – 13 + 15 Dec 2013
5th edition of the Maltese Cribs and Christmas Art Exhibition
Christmas Carols at The Palazzo de Piro throughout December
Ice-skating in Malta, Bay-street complex
Baby Book of Wishes
Valletta Christmas Train
A 'must have' book that would make a fabulous present
Practicing our vocal chords
An easy labour
Maternity bras
Exclusive draw competition – win a painting for your kid's room!
3 exclusive offers from LOLA, online baby shop in Malta!
What to take with you at Mater Dei
Malta Comic Con 2013 guest: Tim Perkins – Comics as an Educational Tool
Malta Comic Con 2013 guest: Chris J. Thompson – Comics as an Educational Tool
Malta Comic Con 2013
2 books to be released in Malta early 2014 by the Vision+ Group of authors and artists
My little man turned 180 degrees today for the first time
Why did we decide to start using the dummy
Child vaccination in Malta
Body changes after childbirth
Move baby from our bed to his own
It's all about legs now
Sleep baby sleep
The Yookidoo Pirate Play Set has saved the day!
Erik is already 2 months old!
Due date +3 and a big surprise!
Due date +1
The due date has arrived, the baby not yet
5 days till the due date!
Children's Allowance Malta €450 up to €1155.96 per child
9 more days left – I hope!
Titans' Game – A pioneer book series by authors and artists in Malta
11 more days – getting impatient!
13 days till the estimated date of birth
14 days left & pre-labour physical signs?
16 days left – baby boy it's gonna be alright…
Judy Gelles and the Fourth Grade Stories
17 days to go and the day starts with a kick
Private clinic vs Mater Dei
19 days left!
Maternity Benefits Malta
20 days to go and the baby's head has engaged!
Buying second hand kids' items in Malta. It's a bargain!
Paintings for Erik's room
21 days left and I cannot sleep at night!
Parent Craft Services – Free Parental Courses in Malta
What to Expect book series from Heidi Murkoff and Sharon Mazel
22 days to go – Erik's looks
23 days left till the -estimated- big debut!