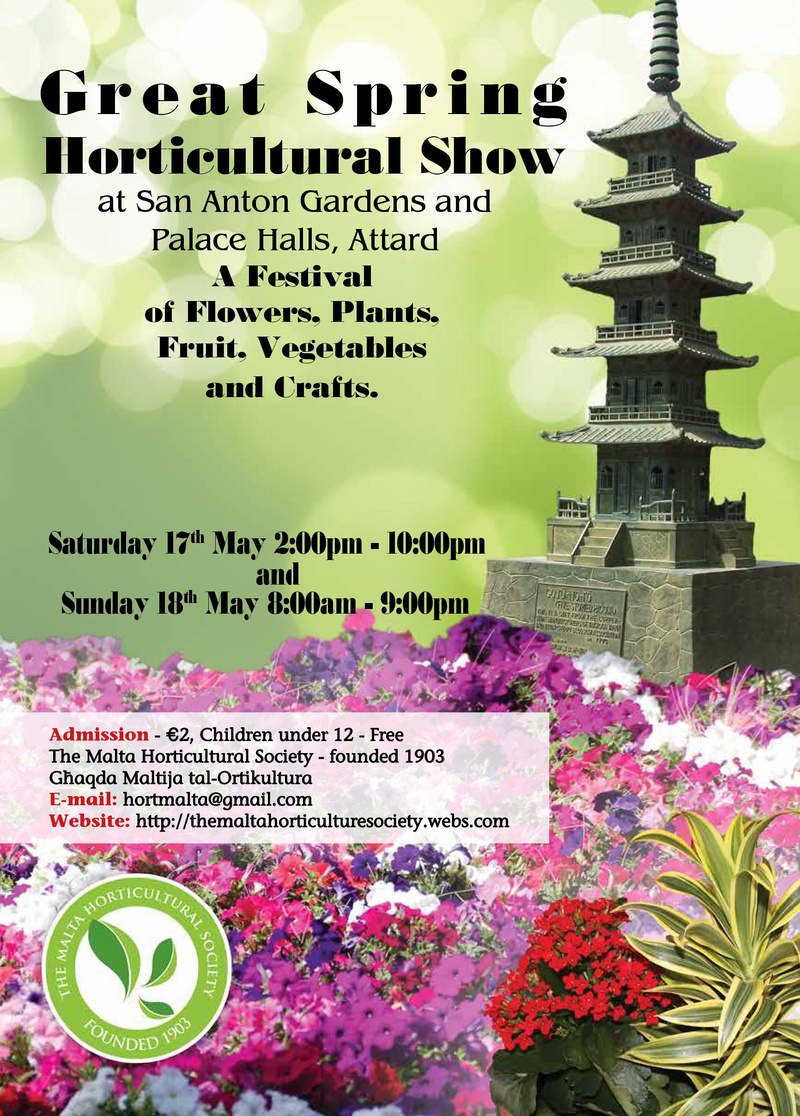 A Festival of Flowers, Plants, Fruit, Vegetables and Crafts, organized by The Malta Horticultural Society – founded 1903.
It will take place on 17 May 2014 14:00-22:00 and 18 May 2014 08:00-21:00 at San Anton Gardens Birbal, Attard. Admission – €2, Children under 12 – Free.
A wide selection of craftsmen and artists will show their creations, ranging from tapestry work to paintings, from beekeeping to olive oil, from the traditional Maltese Clock to sculptures.
Moreover, a section is devoted to school children, where apart from exhibiting pot plants, posters, and window boxes, they also exhibit models of farms and miniature gardens.
During the show, on both days, various demonstrations on local crafts will be held, as well as an entertainment programme of dancing, folklore music, and village- band marches spread over both days. A catering service will also be available to encourage visitors to visit all stands and to explore the formal gardens of San Anton.
Click here for the official website of The Malta Horticulture Society.
Email: hortmalta@gmail.com
Category: Events in Malta, Past events