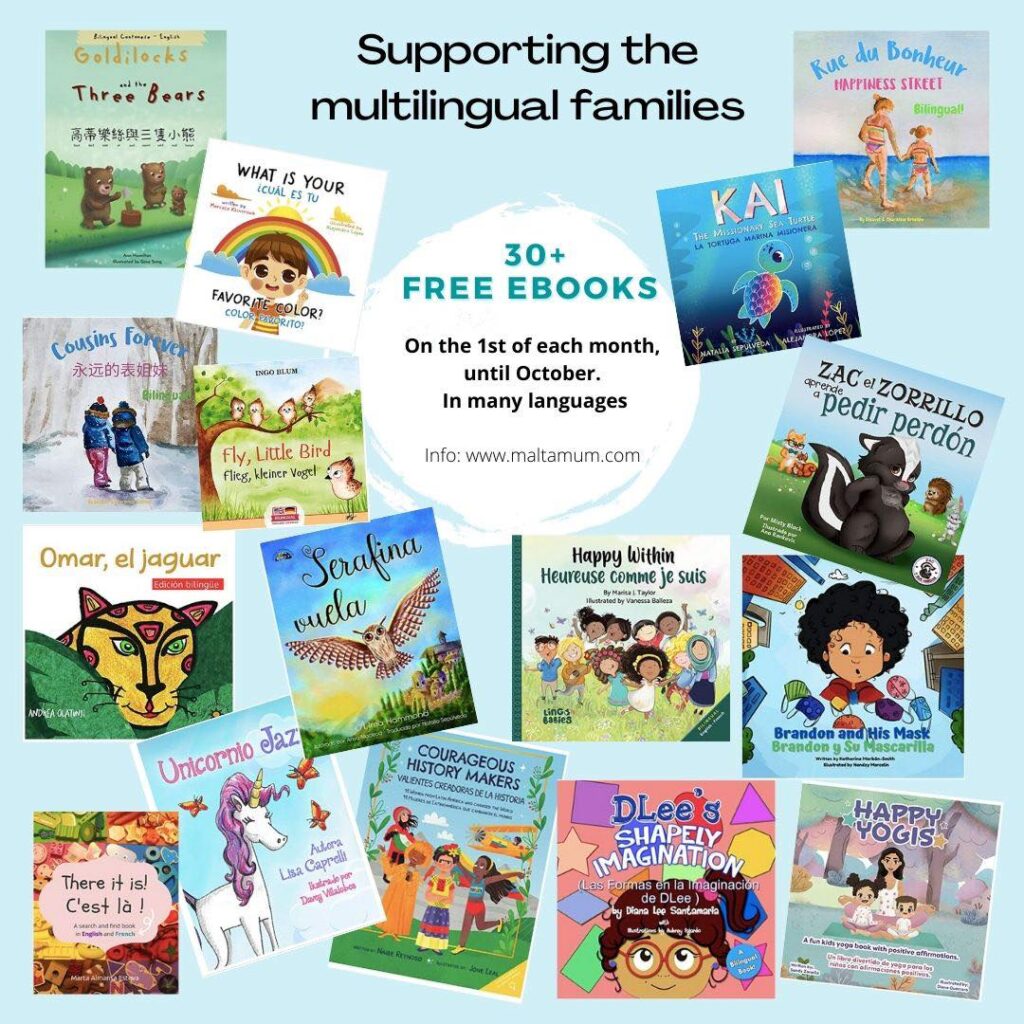 Hi friends,
I hope you're all doing great. For the ones that the summer holidays are over and the kids are back to school, I hope that you've recharged your batteries and that this scholastic year things are smoother. In Norway, the pandemic measures have been lifted – the authorities have officially classified Covid as a non-threat, and we're currently in Greece for a late "summer holiday".
We're super happy to see our family and friends again after a year, some of them two years, and even more so cause my sister Charikleia Arkolaki is also traveling from her country of residence to meet us all and celebrate my daughter's birthday :). For the ones that don't know this, Charikleia is the amazing artist behind the books Happiness Street and Cousins Forever, and not only she's artistically skilled and creative, but she also happens to be a data scientist by profession – I'm totally in awe of the way her brain works, combining purely analytical and mathematical skills with an artistic and creative mind.
NEW BOOKS + FREE EBOOKS CAMPAIGN


In other news, I'm happy to announce that Happiness Street is now available in Chinese-English and Filipino/Tagalog-English, and Cousins Forever in Filipino/Tagalog-English. In the next couple of days, Happiness Street will also be published in Japanese-English. You can download the eBooks for free in any of the 30+ currently available languages on the 1st of October on Amazon as part of this campaign, which ends this month.
The next bilingual editions that I'm going to work on are English plus Thai, Arabic, Hindi, Hebrew, Indonesian, Bulgarian, Latvian, Lithuanian, Estonian, Slovenian. I'm also considering combining existing translations and publish the books ie in German-Turkish, French-Greek, Italian-Albanian, etc. If your language(s) is(are) missing from the list and you're interested in these books, please hit reply and send me an email. I'd love to hear from you.
NEW PEaCH EDUCATORS GUIDEBOOK + AMBASSADORS + ONLINE SUMMIT


a)How to support multilingual children is the brand new guidebook for educators, available in English, French, and German, and Italian and Spanish to follow soon. You can download it for free here.
b) 2nd call for PEaCH volunteer ambassadors: If you're passionate about languages, raising children to speak their EU home languages, and have a bit of spare time, please apply and come join us. I'm also a volunteer ambassador of this project. More details here.
c) PEaCH summit on raising bilingual children. It's a free, online event for anyone interested in the topic of bilingual children. Over four evenings (CET time zone), speakers and experts will host sessions on various aspects of bilingual upbringing. Register here.
CREATIVE YOUNG BILINGUALS
Mom Elina sent me this sweet photo with the paintings her son created right after reading Happiness Street: "We just received our bilingual book happiness street !! Thank you so much Elisavet Arkolaki!! A book with a sweet feeling of memories and a promise to return. Iason was inspired to paint too! Here are his drawings of the sea, the sand and hill, the vase with the flowers and the fruits 🙂."
If you also have any photos and feedback to share after having read any of my books, please let me know. It matters :).
A LOVELY MEMORY REMINDER IN MY NEWSFEED
Did you know on the 26th of September we celebrate the European Day of Languages? This year, I enjoyed the company of friends and family, speaking and being fully immersed in my home language which is a rarity during this time of the year.
In 2018, –thank you Facebook!– shortly after the successful Kickstarter campaign to fund and create the street art illustrated book Where am I from? with Platon and Joanne Micallef from Faraxa Publishing, I was invited by one of our sponsors, Aase Wivestad, the Libraries Counsellor of the Vestfold Municipality in Norway, to talk about my experience raising multilingual and multicultural children, and the creative journey behind this book on the 26th of September of that year. Our son was at school, but our daughter who was still pretty much attached to mummy came along with my husband and mum who was visiting us at that time ❤.
Massive thank you, again, to all of you who supported me in this author journey at the very beginning. I'm on my way now to be a full-time author, the book sales are going great, and I wouldn't have made it if I hadn't received so much love and support in the early days which boosted my confidence.
ON BEING IN GREECE & INTERNATIONAL TRANSLATION DAY
Being in Greece on holidays also means that I have access to my very first library -lots of books, comic books, magazines, etc dating from when I first started reading till I left my parents' place- ❤. This book brought memories of the very first lecture I attended at university, back in 2000! The course was about linguistics, and the book's title is 'Modern Greek Language; studies about language, literature, and style'.
I remember that this was the very first time I realized that a language is truly alive, it changes and evolves constantly. That the spoken language is more fluid than the written one, the rules can be bent, and that the way any given person speaks is 'correct', provided both the transmitter of the message and the receiver perfectly understand each other.
It was also during this linguistics course that I realized how different languages truly are since they can have words that cannot be accurately translated from one language to another, words that came to exist because of different environments, needs, and experiences of people who live in different countries. In that first lecture, the professor talked to us about snow as an example, and how in Greek we have one word for it whereas in northern places and populations there can be several different ones representing different types of snow.
Today is, by the way, International Translation Day! If there are any translators in here reading this, happy translation day :)!
That's all for now, and thank you for reading.
I know it's been a long one but I had a lot to share :).
Love, Liza.
Category: Multicultural Kid, Mum's Library, Resources for Malta Mums