Cousins Forever & Happiness Street in more languages!


Hi everyone,
I hope you're doing great :). I wanted to thank all of you who downloaded the eBook editions of my bilingual books Happiness Street and Cousins Forever for free during the last 6 months as part of the big collaborative author campaign. 3,833 eBooks were downloaded during the campaign, plus many more from the other author-participants! And of course, I'd like to thank the ones who have purchased physical copies and left book reviews on Amazon and Goodreads. You've helped me immensely!
Things have been going well for a while now, which means I've been able to invest further and get the books translated in many more languages during the last months, many noncommercial ones, in an effort to truly support multilingual families like ours. The books are currently available in 30+ languages and bilingual editions: English + Afrikaans, Albanian, Armenian, Bosnian, Chinese, Croatian, Czech, Danish, Dutch, English, Filipino/Tagalog, French, German, Greek, Hungarian, Irish, Italian, Japanese, Korean, Maltese, Norwegian, Polish, Portuguese Brazilian, Portuguese European, Romanian, Russian, Serbian, Slovak, Spanish Latin American, Spanish European, Swedish, Turkish, Ukrainian, Vietnamese.
Since things keep on going well, and close to 800 books are now purchased every month -thank you for loving my work!-, I'm taking another leap of faith and investing further to get the books professionally translated into Thai, Arabic, Hindi, Hebrew, Indonesian, Bulgarian, Latvian, Lithuanian, Estonian, Slovenian. These translations will be also be published in bilingual editions English + these languages. Later on, I'm planning to combine them with some of the other bigger languages and publish the books in Spanish-Portuguese, Spanish-French, French-Greek, French-Arabic, and so on.
If your language(s) is(are) missing from the list and you're interested in any of these books in more languages, please get in touch and I'll do my best to include them! I can expand the list during this third phase of investment in translations, depending on demand. As always, I will be offering the eBook editions for free during the book launch, as a gift to multilingual families who cannot afford to purchase/don't have access to books in their language(s), and as a "thank you" to everyone.
You can get in touch with me by hitting reply and sending me an email or find me on Facebook (MaltaMum page or personal profile Elisavet Arkolaki). Facebook group here. I'd love to hear which languages you speak at home and in your communities.

PEaCH free online conference on raising bilingual children, and video read-aloud of my books!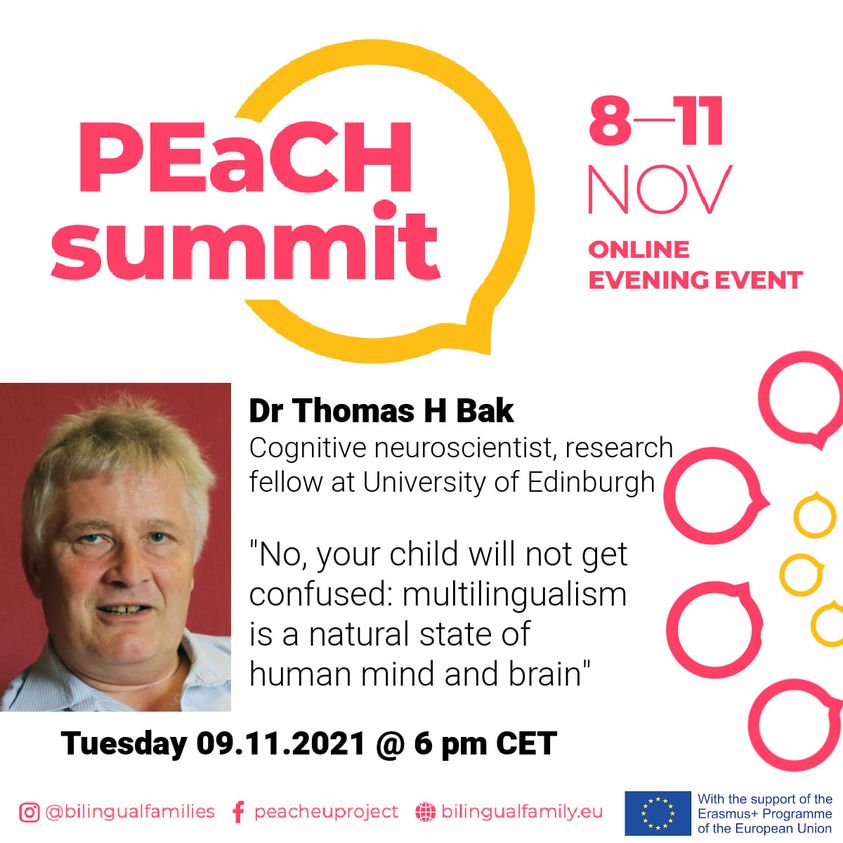 The PEaCH Summit starts on the 8th of November! Dr. Thomas Bak, a neuroscientist at the University of Edinburgh who specializes in the cognitive effects of bilingualism will be giving a talk. Prof. Antonella Sorace from the University of Edinburgh will also be there to speak about and answer questions on why you should pass on your family language to your child. Dr. Annick De Houwer, the founder of the Harmonious Bilingualism Network who has published several books and widely-cited research on childhood bilingualism and bilingual first language acquisition will also give a talk. There will also be many more notable speakers, and you're probably familiar with some of them.
Click here for the whole schedule!
The conference is free but you need to register in advance using this form!
Here's the link to the FB event to keep up to date with everything!

There will be free read-aloud videos of my books by native speakers in a couple of languages, courtesy of fellow PEaCH ambassadors who offered to read them for us all. I'll be reading the stories in Greek, my native and strongest language :). 


News regarding my forthcoming book "Sunny's Magical Headband"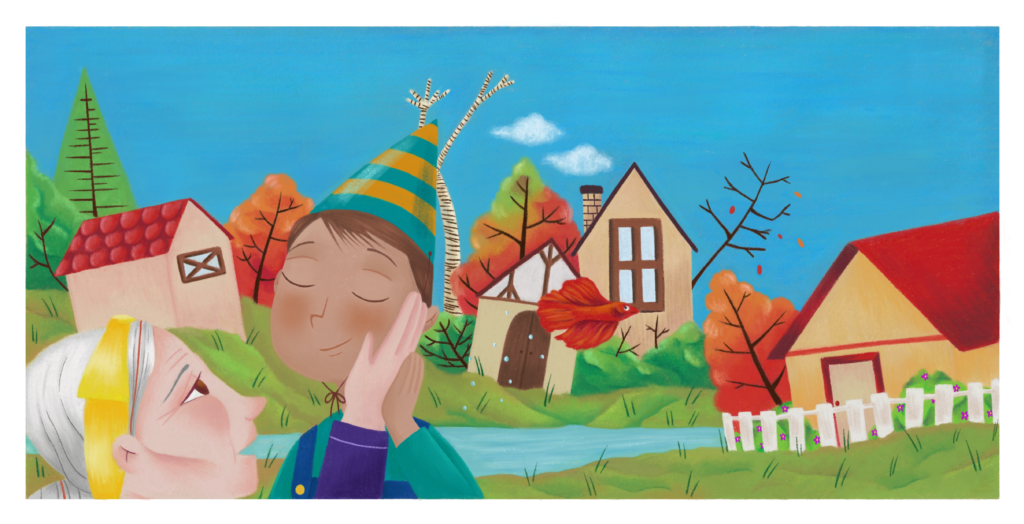 Sunny's Magical Headband will be published in English by a traditional publisher, Faraxa Publishing, in Malta, EU, the same publisher that published Where am I from?, and it should hit the shelves sometime before the holidays. It's a soothing story of non-religious and non-scientific content, a story about loss, love, and hope, as seen from the standpoint of a child with a vivid imagination. The artist is the exceptionally talented Eva Rodriguez who hand-painted all the illustrations before editing them digitally!
This is part of the text draft I had sent to the publisher for the back cover – I haven't seen the edited and final version yet:
Sunny loves spending time with her grandparents. They bake together, go to the park together, and play together. But one day, her grandfather dies. Grieving is a very personal journey, a challenging one, but Sunny is naturally gifted with a vivid imagination that helps her cope. It doesn't take her long to discover that the ones we love are never lost.
This book has been in the making for over two years now (traditional publishing takes time!), whereas the very first version of the story was written in Greek a bit over 8 years ago and it was an adult fairytale. Did you read by any chance the English translation of this adult version of the story in the summer of 2018, when I was offering it as a free download during the Kickstarter campaign? If yes, please let me know :). I'd love to know how you found it. 

Updates about the children's book with working title "The box"
No further developments on this project yet. It's been on pause for a while now cause other stuff and priorities have taken over, but I hope to be able to start working on it again before the end of the year <3.
That's all from now. Thank you for reading and talk to you soon!
Love, Liza.
Category: Uncategorized