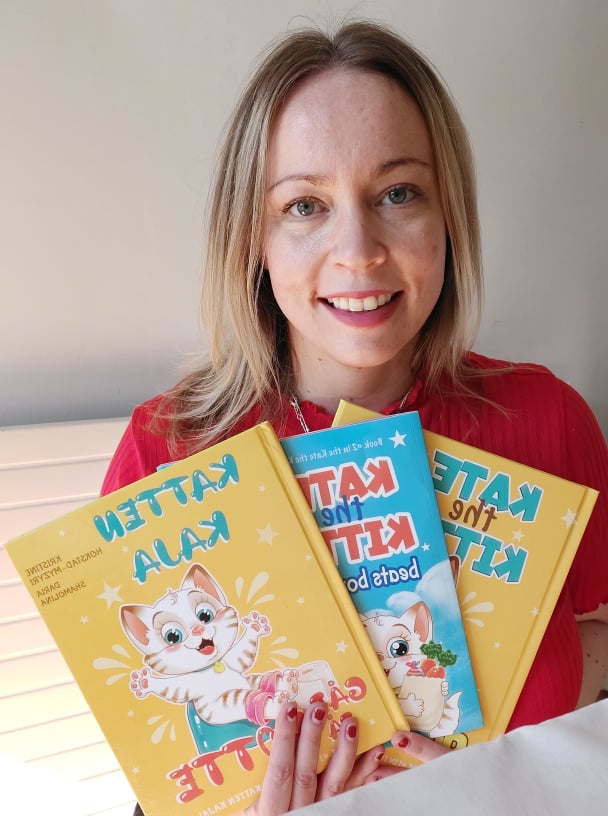 Today I'd like to introduce you to one more fellow writer that I admire a lot. It's rare to discover writers that have their very own, unique way of telling stories, and Kristine Hokstad-Myzyri is one of them. She's the creator of the Kate the Kitty series for kids aged 1-6, and one quickly notices that she has a distinguishably playful writing style and the ability to see things from a child's perspective. I'm sure that most kids will identify with her characters and the situations they find themselves in.

Obviously, Kristine is a mum. Once you've read her children's books, you realize she has totally been there :). Her family is mixed, and multilingual, as many of us here, and their home languages are Norwegian, Albanian, and English. Her love for languages and literature led her to an M.A degree in English literature, and she teaches Norwegian as a second language, Spanish and English, at secondary education in Norway.

This is my review of her adorable book Kate the Kitty Beats Boredom.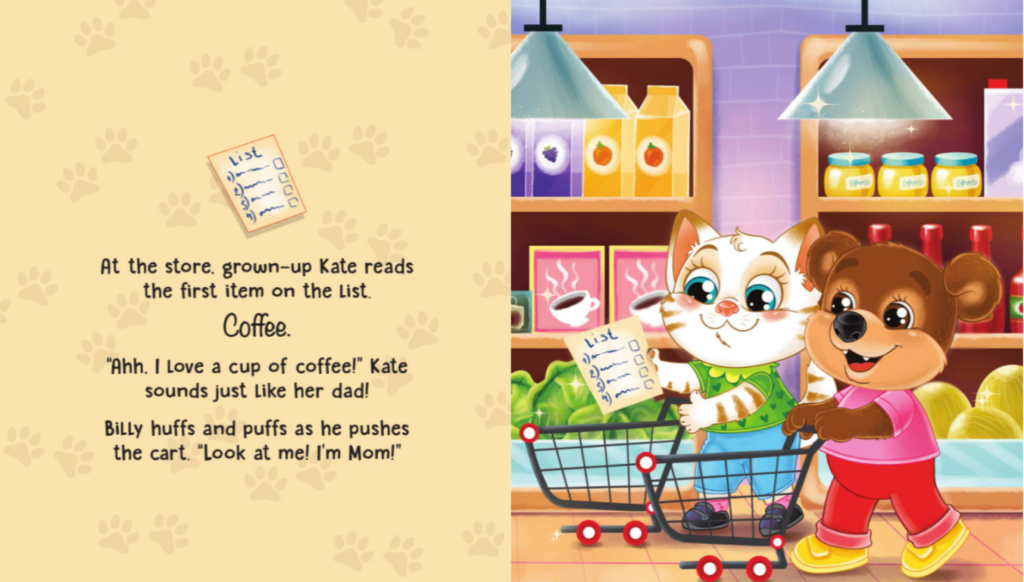 Everyday chores can be fun!
Kate the Kitty Beats Boredom is a wonderfully written and illustrated book for young children. Kristine Hokstad-Myzyri has a distinguishably playful writing style and the ability to see things from a child's perspective. The story is relatable, and I'm sure that most kids will identify with the characters and the situations they find themselves in. Typically, children find it hard to engage with activities that are not fun, like chores, but what if the chores are presented in a different way and are perceived as a game? With this book, children can see that with the use of their imagination, even the most boring and ordinary tasks can turn into extraordinary – when you're that young, after all, wonders and extraordinary things can be found all around, even in the most mundane tasks like cleaning the room, setting the table, going to the store. A lovely book to help young children turn the ordinary into extraordinary and fun!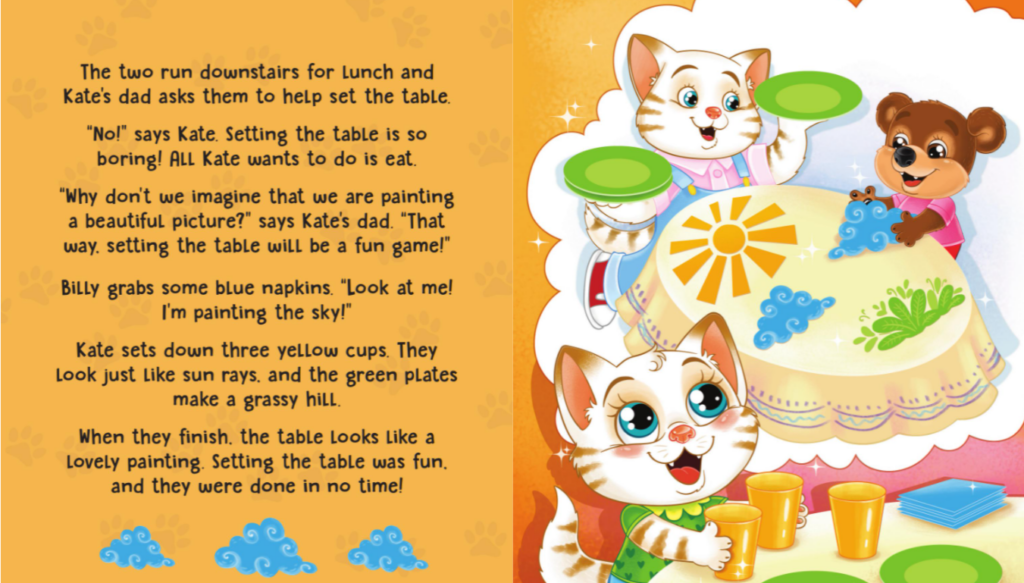 Let's get to know Kristine better.
How would you describe yourself in 10 words?
Caring, whimsical, keen learner, homebody, family woman, restless, kind, talkative.

Which languages do you speak?
Four. Norwegian, English, Spanish and Albanian.

Tell us a bit about your background and how did your love for languages, words, and literature come to be.
I have always loved reading and being read to. My parents read to me growing up and made sure I had plenty of books. I could read when I was 4 years old. I remember reading advanced books to my friends, and they were so impressed. That's one of my first memories, so I think it has made an enormous impact on me. I think my first encounter with another language was English, from the songs my parents listened to. Elvis, Bonnie Tyler, Whitney Houston, and others taught me to love singing and performing, but I also learned English fairly quickly. I excelled when I started school. I remember the teachers reading my English essays out loud, using them as examples for the rest of the class. It encouraged me to keep writing. One of my poems made the front cover of my elementary school's annual school newspaper, and I was over the moon about it. The theme of the poem was love regardless of skin, color, and culture. Funny enough, that theme foreshadowed my life. I have traveled the world, married outside of my culture, and learned different languages. I also teach Norwegian to students with a minority first language.

How did you get started with writing your first book Kate the Kitty Goes Potty and then the second one Kate the Kitty Beats Boredom?
It started with my youngest, Aron, who refused to use the potty. I figured why not make it a family endeavor. So, I decided to write a cute little book to encourage him to ditch the diapers. I had honestly never imagined being a published author a few months later, let alone the author of a series of books! (Book #3 publishes early 2022).

Would you consider this as a complete change of career?
I love writing, but I will never give up teaching. Teaching is my passion! Spending time with my students is something I value very highly. I hope I inspire them to be themselves and to be happy with who they are.

What do you wish that children and parents will take out of your books?
The joy of reading and being read to, mainly. I also hope my readers will learn from the life skills I incorporate in each book. Book one teaches independence by learning how to go potty. The second book teaches positive parenting and emotion management. The third book's lesson is a secret for now.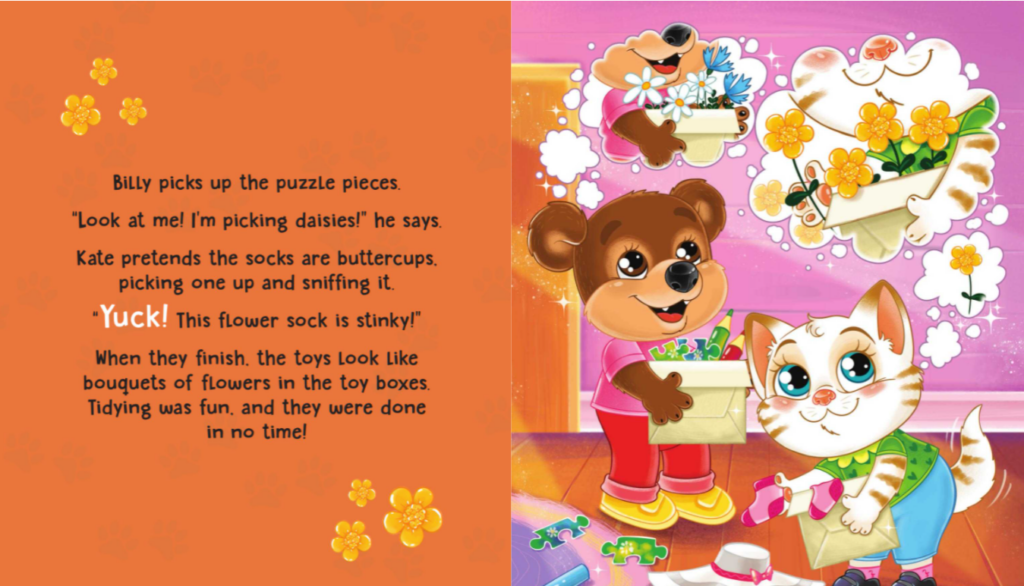 What is your vision with the Kate the Kitty series, and where do you see yourself in 5, 10 years from now?
I hope to write many, many more Kate the Kitty books. As longs as people buy them and read them to their kids, I'll keep writing them. In 5-10 years from now, I hope to have written books outside of the Kate the Kitty series, too.

Kristine before the kids, and after. In what ways did parenthood change you?
Wow. In what ways didn't it change me? Becoming a mom made me understand that I wasn't the most important person in the world. That was a huge realization, and it changed a lot in me, all for the better. I must say, it was a tremendous relief to love and care for other human beings as intensely as I did my kids. It has given me more inner peace. I love being a mom and a homebody now, whereas the old Kris wouldn't stay in one place for more than a few months.

If you could travel back in time and give advice to your teenage self, what would that be?
You are valuable, and your opinions are valid, so stop trying to please and imitate others.

What's the craziest thing you have ever done?
Haa, I am not telling. But a PG-rated crazy thing I've done is climb an active volcano.

How can the readers get in touch with you, and where can they find your books?
My books are on Amazon, Barnes & Noble, Adlibris, and numerous other online stores. Residents of Trondheim, Norway, can borrow my books from the library. I have an Instagram page and a Facebook page. I also have a website/blog www.makelittlessmile.com. Please send me a message. I love getting to know people, and I'm open to both collaborations and friendships.
Category: Interviews