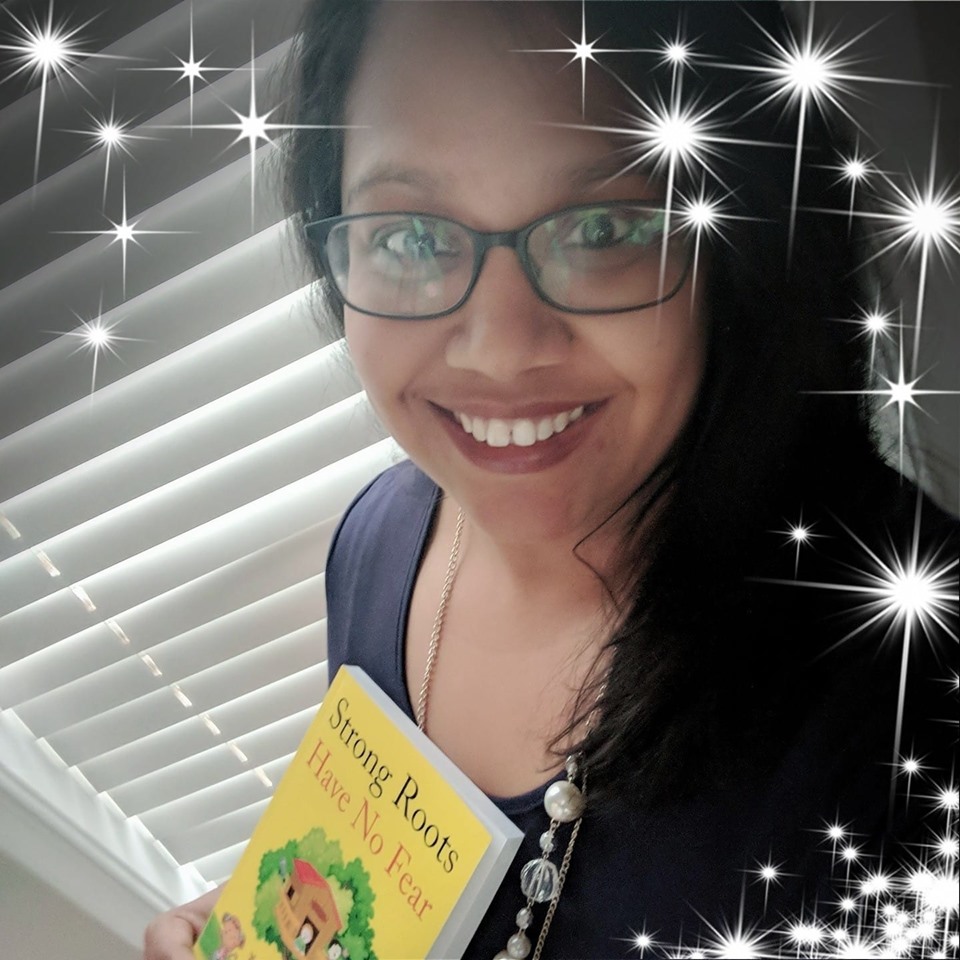 Aditi Wardhan Singh is a mother and a writer based in the USA. Having called many countries 'home', Aditi has grown to be an authoritative voice on topics such as cultural sensitivity and empowerment. She is the founder of the online magazine Raising World Children and the author of the book Strong Roots Have No Fear.

The following words are hers and I absolutely adore them – 'Cultures change every two hours of travel. The food, the air, the places to see, the thinking. We cannot all possibly see it all but we can read or share it with others out there who desire to learn more.'

In her online magazine, Aditi curates content about cultural sensitivity in parenting. She brings together voices from around the world and provides parents with tools to empower their children to grow to be positive, gracious, global thought leaders.

Her book is an honest account of her own journey as a third culture kid and later on as a parent herself raising multicultural children, full of practical advice. Her aim is to empower families raising children amongst different cultures and languages and to raise awareness about important, global values.

In her spare time, Aditi enjoys volunteering, choreographing recitals and having impromptu dance parties with her kids.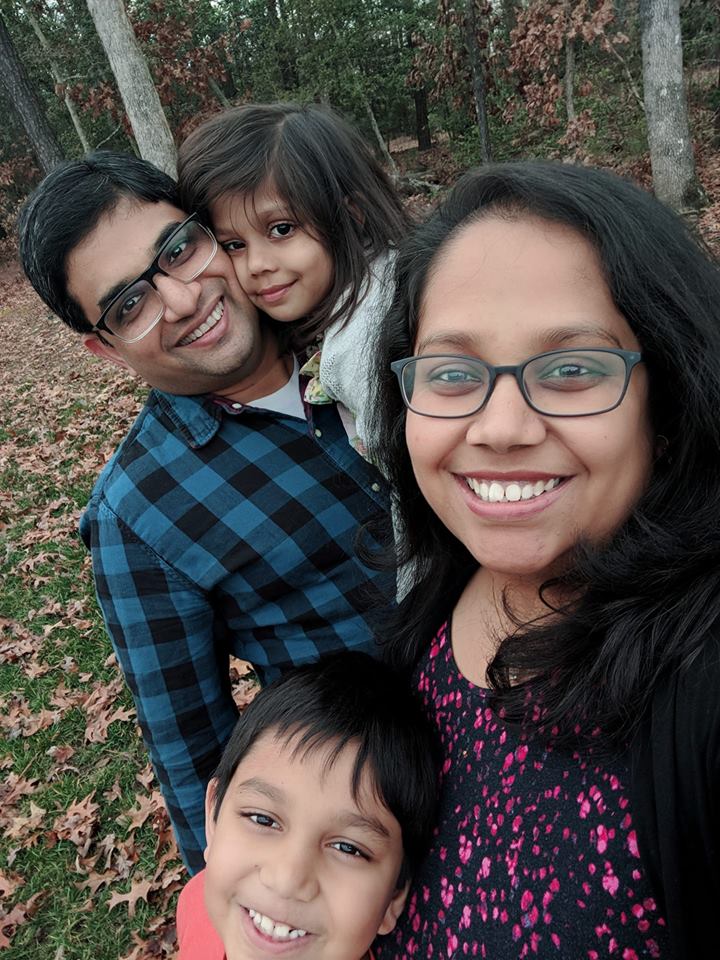 How would you describe yourself in 10 words?
A word-loving global citizen raising world children, empowered.
Aditi before the kids, and after. In what ways did parenthood change you?
When I was pregnant, being sick all the time made me feel scared but the women I came across we're always willing to pass on their wisdom and strength to me. After having children, I underwent a huge philosophical change since before giving birth I used to feel like the Girl From Nowhere, Indian raised in Kuwait lost for a community to fall back on. While raising kids, I realized how lucky my children are to have me be so open to trying new experiences and celebrating different aspects of world cultures with them. It made me realize, in actuality, we belong everywhere.

How did you get started with writing your first book 'Strong Roots Have No Fear' and did this result in a complete change of career?
I always dreamed of being a writer. Someone who wrote things that helped another on their journey through this labyrinth that is life. Strong Roots Have No Fear is an extension of the work I'm been doing on RaisingWorldChildren.com. I have been blogging since 2007, but started my career as a freelance writer only in 2016 and now am the author of a book that I personally am proud of. Full of anecdotes of my own life, this book enables people to look inwards and say, "Hey! That's me." and empowers them to build confidence with their children. My career hasn't changed but evolved over time. From blogger to a freelance writer for major publications to the founder of RWC now to the author of this book. I only hope my journey continues. This book is an extension of the work I have done over the years, writing about my personal challenges in raising world children. 
Can you tell me some of your strengths that really helped you in blogging and writing a book?
Persistence and willingness to learn. A writer's job has a lot of turmoil and rejection, even from surroundings and self. We just have to keep pushing and trying things in different ways.
What was your greatest failure and what did you learn from that?
I had 60+ greatest failures (ie publications) before I got accepted into Huffington Post in 2016. It was a tough time. Every single failure to me is my greatest one since I certainly have never failed in that way before. But I tend to try and look at it as an experience and keep moving, shifting direction, evolving.
Tell me about your proudest achievement.
I'm extremely proud of our global platform that has now featured over 100+ writers from around the world, talking about empowering multicultural families in different ways. Each perspective is unique and valued. It has become such a hive of global families that are working towards inclusivity, and it lightens my heart to be able to give them a platform.
Do you have some tips for those people who are interested in making money following the blogging and writing route?
For bloggers – Monetize early but focus solely on quality content. For writers – be shamelessly persistent in approaching people for help and submissions. And to both, remember that no opportunity is big or small. Each one is a step. And they all add up.

On a scale of 1-10, how lucky do you think you are, and why?
As I mentioned earlier, I'm lucky to have experienced so many different cultures all through my life. They certainly gave me a special kind of appreciation for what the world has to offer everyone.
If you could know the absolute and total truth to one question, what question would you ask?
What other kinds of life are there in the universe beyond earth?
What is the one thing you hope to teach your children?
There are of course a multitude of things, all of which I have mentioned in my book, and ways that have helped me achieve a strong foundation for them. Though I feel one of the paramount ones is that there is no substitute for reading and hard work.
Who do you admire most and why?
Priyanka Chopra. The fact that she constantly evolves as a singer, actress, philanthropist. She doesn't let anyone tell her the "rules" that a said industry follows. She adapts, she molds herself to the best version of herself and is fearless in being herself. Her and Superwoman, Lily Singh are two people I love for this very reason.
If you could travel back in time and give advice to your teenage self what would that be?
Bullying comes in many forms. Recognize that even friends can gang up on you and try to show you that you are lesser than them. It can be in a group or even in snide backhanded constant comments. Don't let it knock down your self-esteem. They are not worth your time and emotions.
What is your vision? Where do you see yourself in 5, 10 years from now?
My vision is to help parents be the best version of themselves for the sake of their children. That's why all my tips are always intuitive and easily adaptable to every parenting philosophy. In 5-10 years, I hope I have released many more books that help people around empower their thinking and stand strong in the face of life's many adversities.
Social Media and Contact Information
Facebook – @raisingworldchildren
Instagram – @raisingworldchildrenAuthor
Facebook – @aditiwardhansingh
Author Instagram – @aditiwsingh
Website – Raisingworldchildren.com
Book Info Link – https://raisingworldchildren.com/2019/01/18/strong-roots-have-no-fear/
Category: Interviews