On the 26-27 April the ADHD Malta Conference 2014 -"Journey into the ADHD world" will be hosted at the Dolmen Resort Hotel. 
The conference has been partly funded by  The SIS (Small Initiatives Scheme) and is therefore free of charge.
You have to register at the following link here.
Click here for the programme.
For more information please call 79706364 or 21233749.
Email: ADHDMALTACONFERENCE2014@gmail.com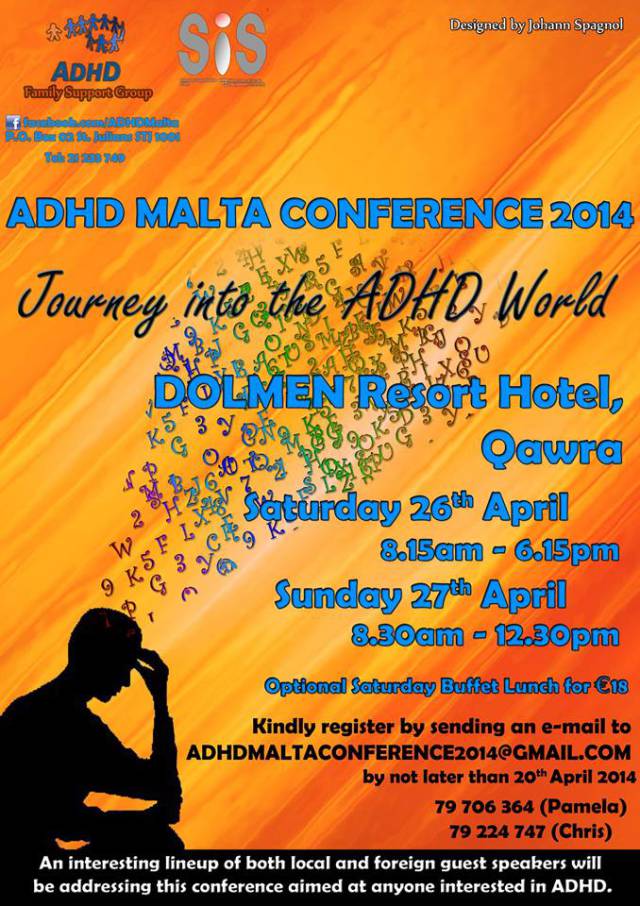 Category: Past events