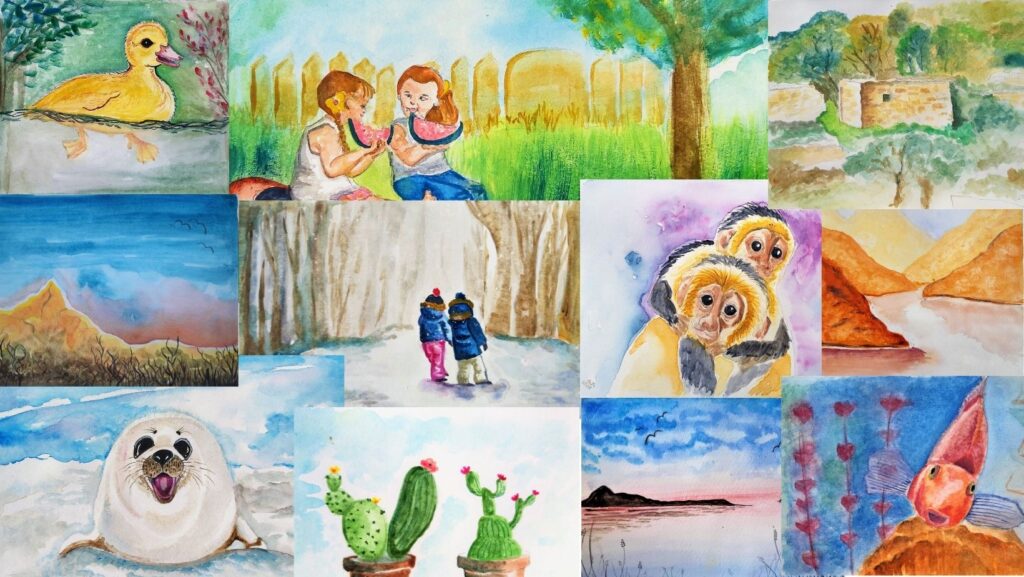 Hi friends, how are you? It's been a while.

Facebook reminded me that during this time last year, I was in Malta for the launch of my debut children's book "Where am I from?", literally days before the pandemic hit Europe. Some lovely memories came up like this one, and this one. You can also download and color your very own language portraits with your kids here.




A couple of months later, during the first (and only one for us) lockdown, I wrote "Happiness Street" which got published in several bilingual editions. In October, I published a photobook / short love story for adults, "Together They Blossomed" (the eBook is free to download for the next 48hours on Amazon). I've so excited to share with you all that "Happiness Street" is now also available in more languages:

Albanian-English Happiness Street
Polish-English Happiness Street
Czech-English Happiness Street
Russian-English Happiness Street




This year, I completed and just published a picture book for children, "Cousins Forever", which has been inspired by Charikleia Arkolaki's (my sister) watercolor art. I used her amazing art for visuals to channel the many emotions that I'm experiencing during these times, decode the story I felt they were telling me, and find the words to get it out there. My aim with this book is also to get it published in as many bilingual editions as possible and be of service to our families. If it goes well, I will continue with more language pairs ❤.

The English eBook edition is free to download for the next 48 hours. I'd really appreciate some love and reviews either in public on Amazon/Goodreads/Social Media or via email. Reviews are the only to help a book stand a chance of doing well in the market, and they encourage me to keep going. I would love to invite you to join me here on Facebook as well, as I share a lot of stuff with readers in real-time, and readers can get involved with my different book projects.
 
English Cousins Forever
German-English Cousins Forever
Spanish-English Cousins Forever
French-English Cousins Forever
Greek-English Cousins Forever
Italian-English Cousins Forever
Portuguese-English Cousins Forever



In other news, my application to become one of the volunteer PEaCH Ambassadors, the project I mentioned in my previous email, has been approved! I'm so excited to be part of a team with the aim to spread the positive message about bilingualism and raising children to speak more than one language. The PEaCH is an EU co-funded project and the guide "How to raise bilingual children" is free, and it's packed with tons of information and age-appropriate practical ideas. It's available in English, French, German, and Italian for now, but more languages will follow soon ❤. 

Talk to you soon again,
I hope the kids will enjoy my new book <3.
Category: Uncategorized