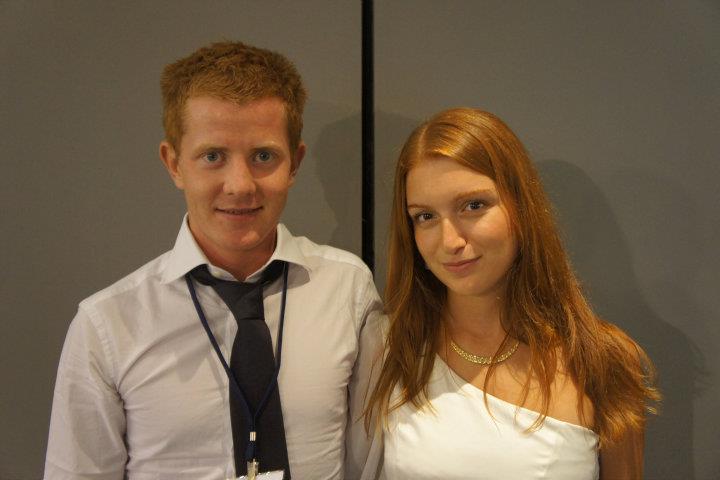 I am one of the blessed people who live the life they always wanted to live. What united us with Roy from the very beginning, was a very clear idea of what our dreams were, and these dreams involved travelling, writing and freedom. During our first date, I talked about writing and books, and he talked about his dream of going on a long back-backing trip to South America. We worked hard, and many of our dreams have been accomplished. Did we deserve it?
I think we did, but not any less than other people do. That's why it really upsets me when I hear people saying 'I deserve what I have cause I worked hard for it' and pointing fingers to the ones who are far from their dream life saying 'if they also worked hard they would also manage'.
That's often far from the truth. You cannot tell for instance that the sales person who works Mon-Sat, some times 10h shifts, does not work hard. The guy who works as a carpenter definitely does not qualify as 'lazy' either. Nor the single mum who tries to balance work, parenting and bills.
Hard work and making it happen is part of the equation, but the right circumstances, the timing and a bit of luck are equally important factors. What is not a matter of luck though, and is absolutely necessary, is to have a vision. Cause a vision is what keeps one 'on route' even when they find themselves at the worse possible situations. It will be this dream again that will lift each one of us up every time we fall, one step at a time.
What do I mean with vision? One needs to start first, I believe, by giving shape to their dream life in their imagination. What is it that they wish for? How would they like their life to look like in 5, 10, 30 years from now? We cannot formulate a plan if we don't have an overall target, the ultimate dream. From then on, one needs to realise that there are several steps to pass before arriving at the end of the ladder. And this whole itinerary is a bit like the childhood table game snakes and ladders. Once you think you're almost there, you've made it, the snake takes you further back and sometimes as back as the very beginning from where it all started. What makes the whole difference here is persistence, to keep on rolling the dice, keep on moving forward, never give up. With a bit of luck, you will get the right numbers sooner or later, and make it to the top.
I also find that vision is more important than plans, cause the plans can never be solid. We need to be able to adjust plans, scrap plans, play as best as we can with the hand we have been dealt and more often than not, this implies changing plans and crafting new ones.
I believe that one of the most important skills one can acquire in life is flexibility. This year marks the 10 year anniversary of

All-in Translations

, the company Roy started back in 2008. At that time we were staying in a village in Greece, at my parents country house, to save on rent. Roy had just quit his job, and I had a full time job, a freelance part-time job writing for magazines, and studying for my Master's degree. All this was done remotely, while we were working together in the living-room 'office'. 2018 also marks the year the company, and the most AMAZING multicultural team, won a second award, this time the most prestigious in the industry; EGR B2B Best Corporate Services Award Provider.
Never give up on dreaming the life you wish to live <3
#Maltamum
#OnVisionAndDreams
Category: Uncategorized