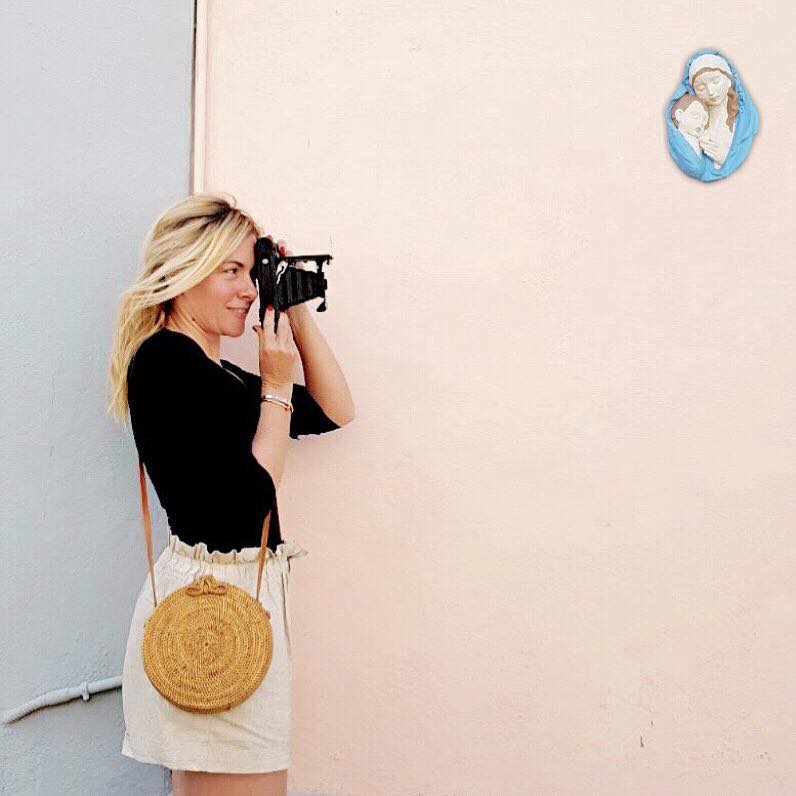 If you're a mum and you live in Malta, you have most probably stumbled upon pictures of 'Gaia and Nina' on Facebook. And if you haven't, well, I can only say you're missing out some of the most inspiring, funny, wise words paired with some of the most beautiful family photos you've seen in a while! And the breaking news are… Francesca Pace, Founder & Creative Director at Gaia & Nina Blog and Flatlay Photography is now launching her very own 'Gaia and Nina' International Clothing Brand for girls aged 0-10! You might have read a few fun facts about Francesca on her post on Facebook but I am sure you would love to know more. Lets get to know her a bit better <3
PS. All photos featured in this interview are from Gaia and Nina's brand new clothing collection: Malta dress, Reversible Sicily dress, Santorini Dress, Reversible Ibiza Playsuit.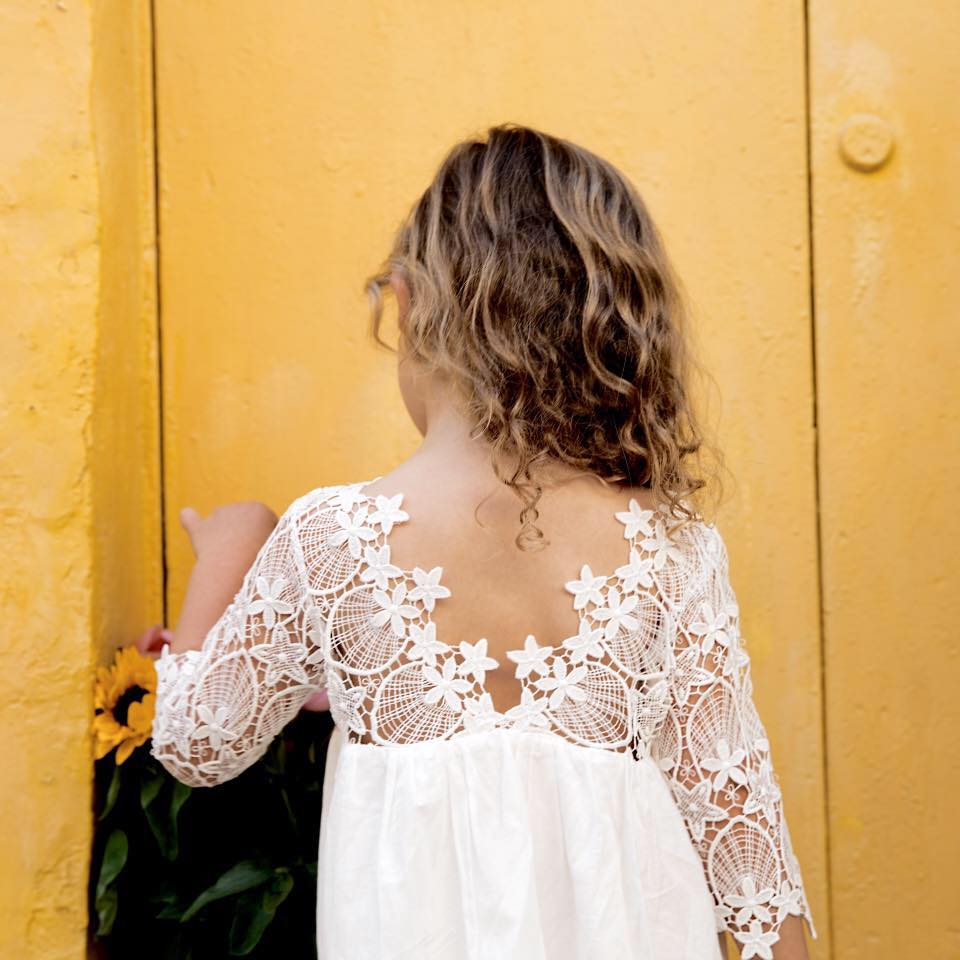 Francesca, you studied Geography and had a successful career as a Business Development Manager in the Tourism Industry. Did you say good bye to that career when you became a mum? How did the Facebook blog 'Gaia and Nina' and the Flatlay Phtography business came along?

As many women who have had children will identify with, after the birth of my second daughter, I began to question what direction my life was going to take alongside motherhood. I had always worked and was used to a fast-paced environment with teams of people relying on me for important decision-making at any time of the day (and often well into the evening!). I had worked right up until I was due to give birth and here I was at home with two beautiful daughters, after having consciously deciding to step back a little.
I was spending quality time with my children and having always had a keen interest in art and fashion, I found myself photographing the girls and creating flat lays of the girls' clothes and new outfits. I posted these on Instagram and quickly realised that a community existed there, of other mums' keen to share experiences of motherhood and everything that comes with that! My images gained an immediate following, and genuine daily interaction. In no time at all I had built up quite a following internationally.
I gained a significant international following initially, and this in turn led to me being asked to promote clothing ranges and new children's fashion labels etc. Brands loved my images and contacted me. I spend a lot of time when at home and travelling, thinking about backgrounds and colours for my photographs. Any visitors to my blog will see a large range of children's clothes suitable for all occasions and seasons, brought to my page from all over the world.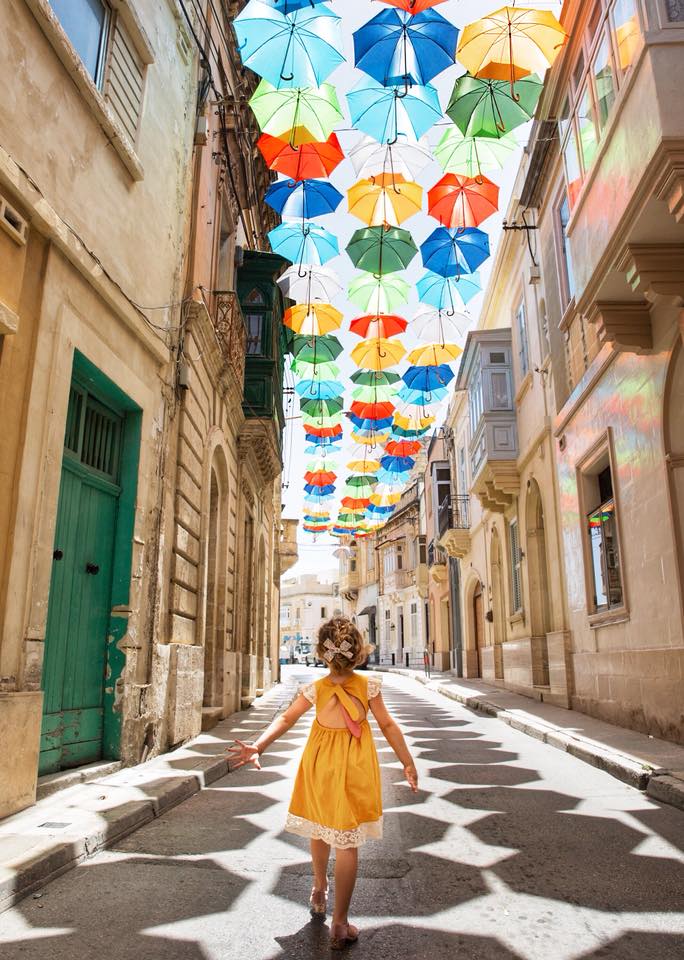 Just a few days ago you broke the news that you're launching your very own 'Gaia and Nina' clothing brand. Can you tell us a bit more about this project? 
After lots of exciting collaborations with both international and Maltese designers I had a clear vision of what I liked and didn't like in kids clothing. Although I knew what I wanted for my girls, I didn't always find it here in Malta so I thought, why not start my own label of stylish, sustainable, organic clothing for girls which is ethically made and make it available to other parents too?
This was not an overnight decision, I had been working towards this for a while, taking lessons with Maltese Fashion Designer, Carla Grima, travelling and sampling fabrics for the label. It was a two year process.
I wanted to create something pure, genuine and full of life, just like my girls, that would allow me dress them with love while expressing their individuality. It is incredibly important to me what I put on my children. At Gaia & Nina, you can be sure that you are purchasing only the finest fabrics, made of pure natural fibres, hand sewn at a boutique atelier with talented hands who put their care and expertise on each piece, to ensure the highest quality. From vintage inspired styles to timeless garments made from delicate laces and light cottons and linens, I wanted to create something timeless that, in the future, my daughters may hand down to their daughters.
When it came to naming the items, I wanted to focus on Malta and the Med, my travel inspirations. Malta is a big inspiration for me.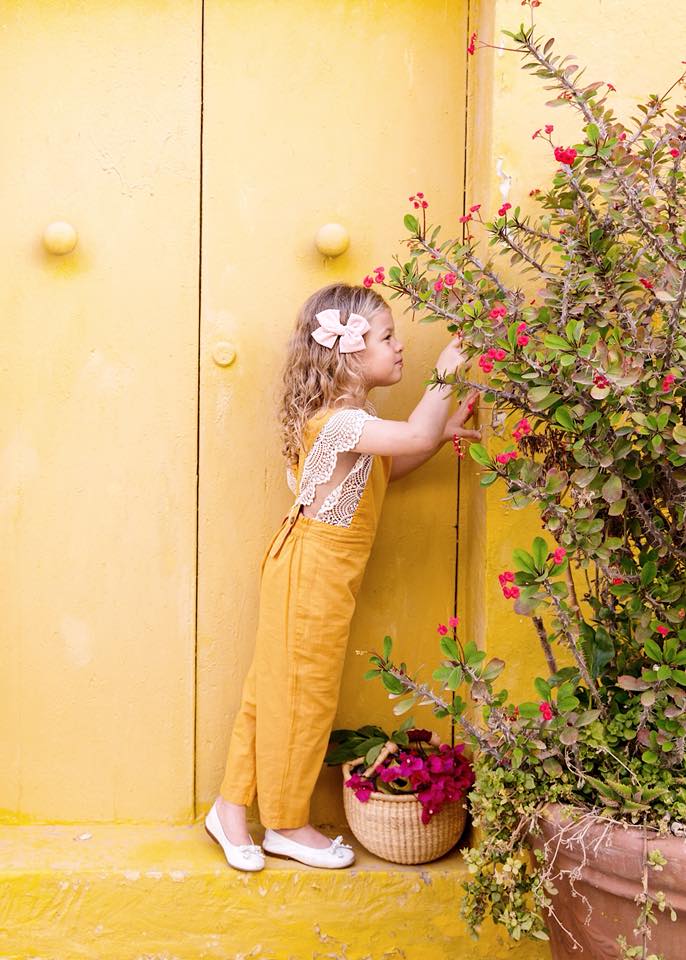 On a scale of 1-10, how lucky do you think you are, and why?
There is always someone luckier than you and someone less lucky. I believe in trying to make the most of the cards you get dealt in life. I never won the lottery but I have a great family, fantastic kids and awesome friends so I would say I'm pretty lucky.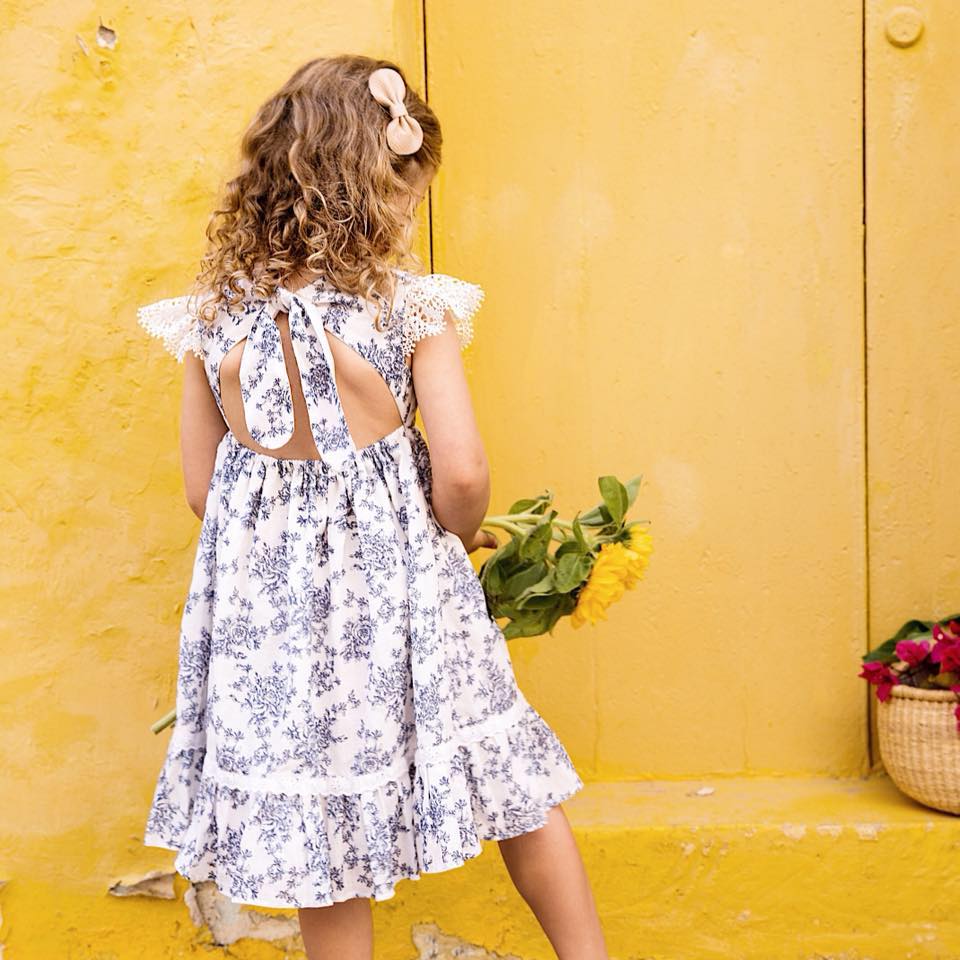 What is your best piece of advice for new mums?
Don't be ashamed to ask for help if you need it. Whilst posting photos of my girls daily on the blog, I was always very honest with what I wrote – about my struggles with being a new mum. It really helped to talk about it and listen to women's experiences, it made me feel less alone.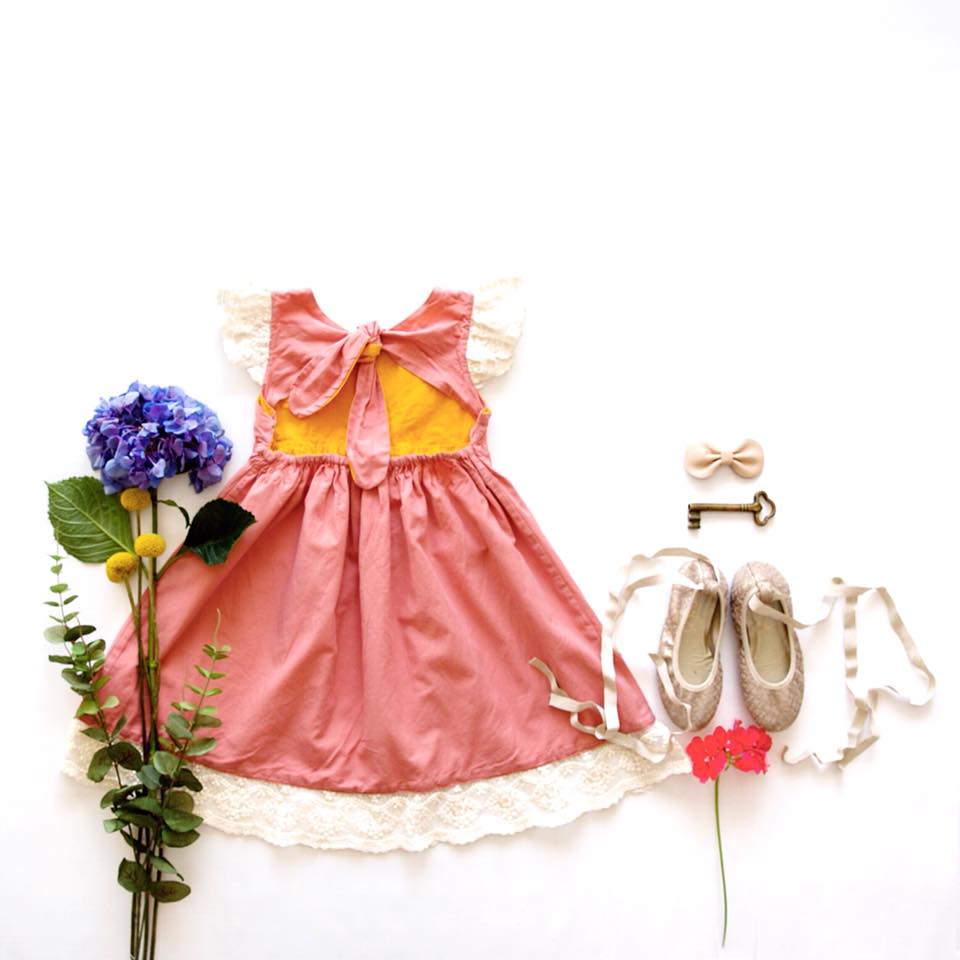 What is one thing you hoped to teach your children?
Not to take life too seriously and learn to live in the moment, enjoy the present.
What is the funniest thing that has happened to you recently?
I recently had an operation and they gave me disposable knickers to wear and I thought it was a shower cap to cover my hair during the operation so I wore them on my head.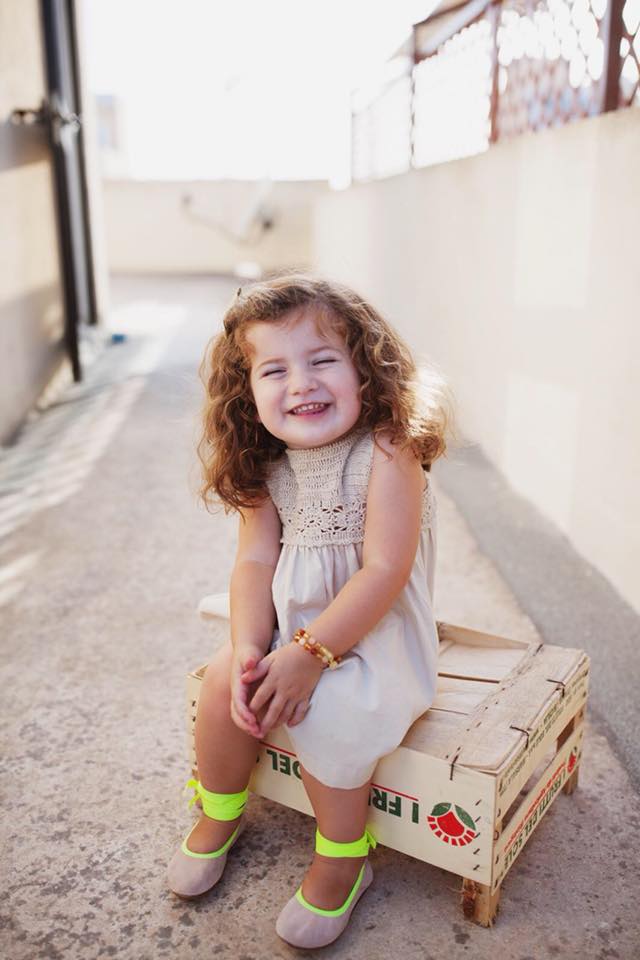 Who do you admire most and why?
My husband. As corny as it sounds. He manages to achieve everything he sets out to do, respectfully whist staying grounded and he never seems overly stressed – I on the other hand, well i'm always stressed lol.
If you could travel back in time and give an advice to your teenage self what would that be?
Don't take life too seriously, have a little more faith in destiny.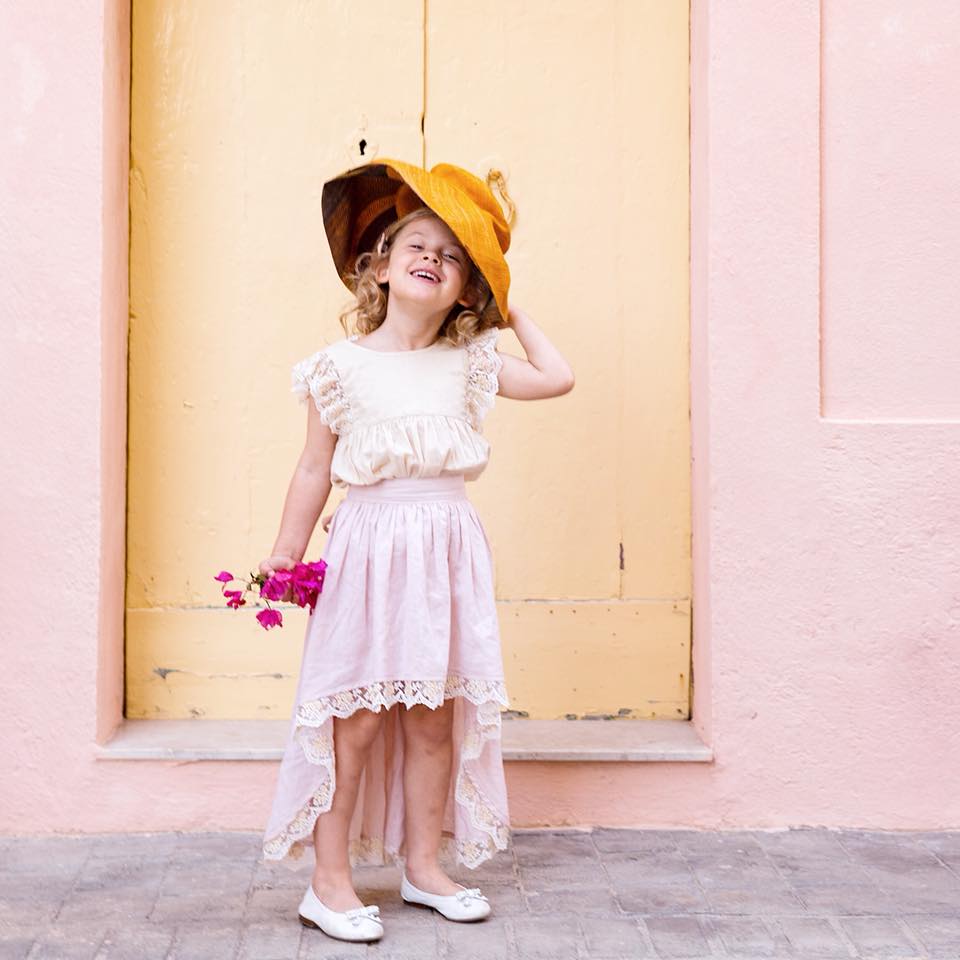 If you could have dinner with anyone from history, who would it be and why?
Ohhhh I have thought of this one so many times. It would have to be my grandfather who I never met, it always felt like a missing piece of the puzzle. It would be awesome 🙂
Which of your family traditions is most important to you?
I love Christmas, it's so magical. The lights, the corny music, the shop windows…I love buying presents, putting up the tree, making presents, the lead up to Christmas…i always loved it as a kid. Remember as a kid thinking that Christmas was the best thing ever? Turns out that watching your own kids at Christmas is even better. 
Contact Details
Facebook Gaia and Nina Clothing Brand
Instagram Gaia and Nina
Category: Interviews