Hi everyone, let the festive season begin, and Happy Holidays to all of you celebrating! In 2020, I presented to you some of my favorite books from fellow independent authors. Now it's time for the 2021 list, with books that I read this year and loved them. Actually, there were more than 25 so I struggled a bit to leave some behind, so I might be compiling one more list early next year :). The numeric sequence is random, but I started compiling the list with the Christmas-themed books on top because of the holidays. Happy reading!
A gift for Santa written and illustrated by Zuzana Svobodova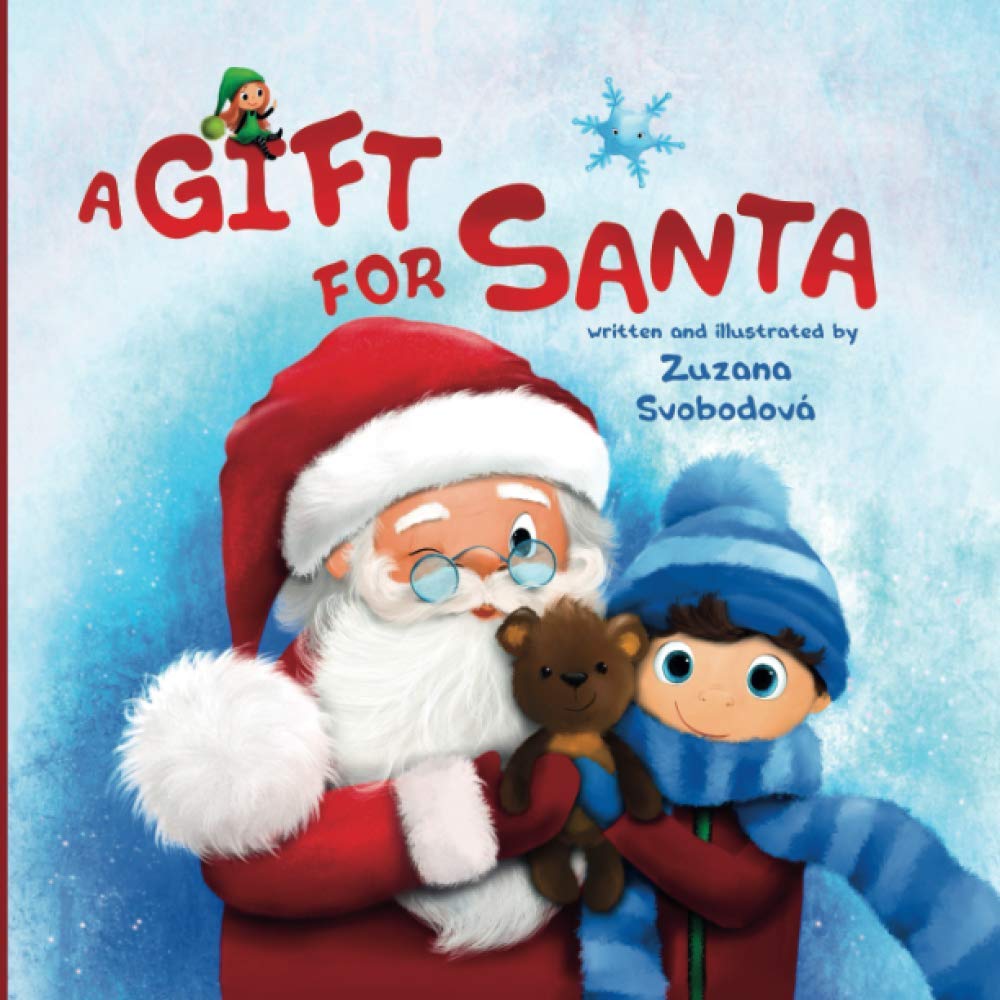 A very sweet Christmas story where a sensitive and empathetic young boy wonders whether anyone ever gifts anything to Santa. Being true to the Christmas spirit, he decides to be the first one to do so, starting by giving him his beloved teddy bear cause he feels Santa might need it more than him. This establishes a new tradition in the family where Santa is always included in the gift list. There's also a lovely twist at the end of the story. I absolutely adored it. Wonderfully written and illustrated.
More here.
2. The Twelve Days of Christmas Safari written by Wakanyi Hoffman and illustrated by Milena Weichelt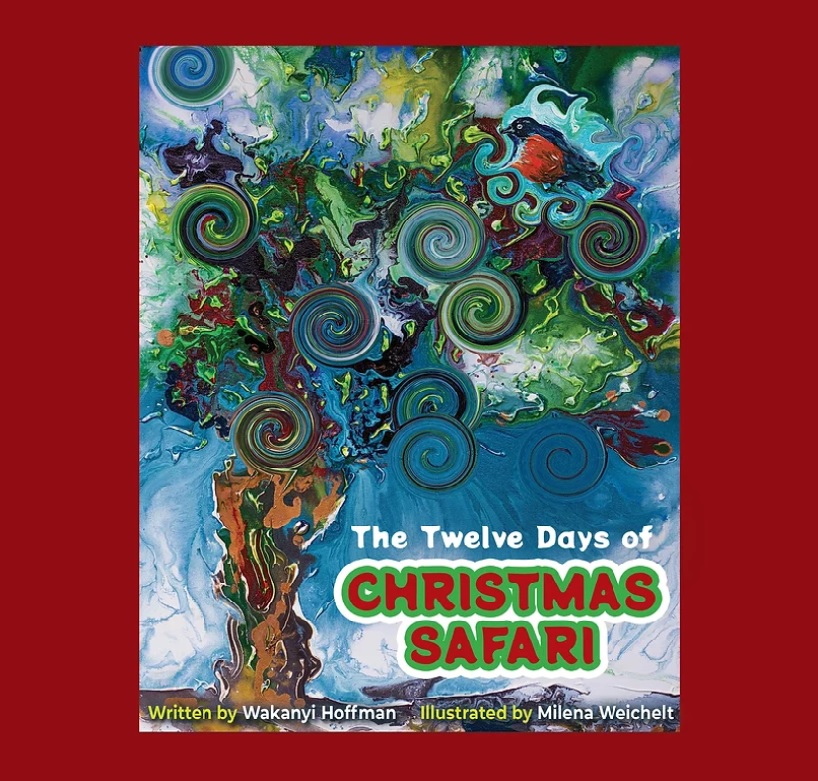 The Twelve Days of Christmas is a traditional English Christmas carol of French origin which details the gifts received from a true love beginning on the day after Christmas. Now, what if the twelve days were spent on a magical safari through the African savanna? The author of this book was born and raised in Kenya and with the amazing art of a local artist, the African wildlife comes to life.

Video preview and more info here.
3. Apple's Big Dream written by Jessica Collaço and illustrated by Simon Estrada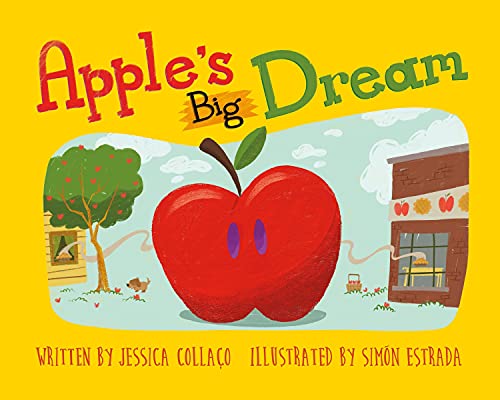 This is definitely one of those books that will be read again and again. Masterfully written, with cute illustrations and a darling storyline. It's about a little apple who had a dream, only to find out that his dream was crushed, and he feels all the emotions that come along. Only… was it really? With patience and time taking its course, the little apple will soon find out that what he's about to become is even bigger than his initial dream, a reality so big, he couldn't even dream about when he was first starting out on this journey. I loved it, and I'm sure your kids also will.
More here.
4. Henrietta's Thistleberry Boots written by Laura Anderson Kirby and illustrated by Marcy Tippmann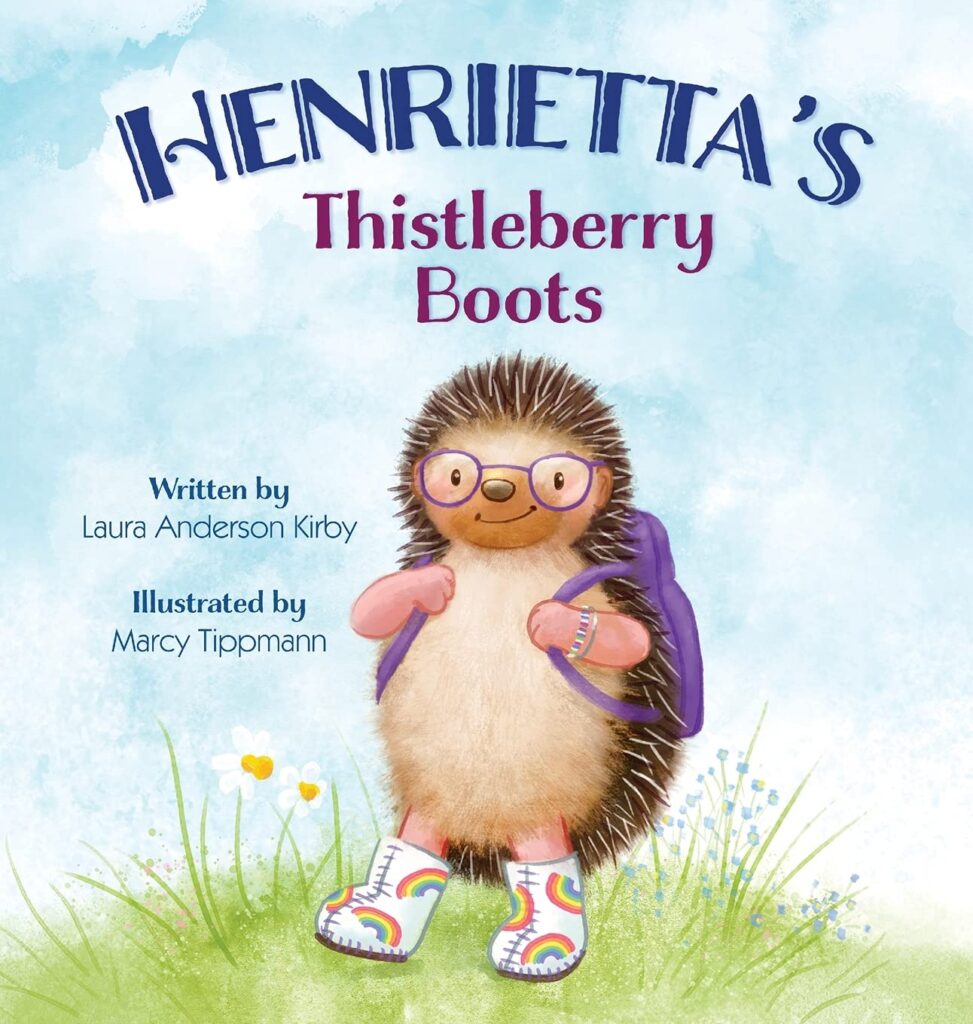 This one is probably the sweetest, most beautiful picture book I read during the pandemic that brings to mind the current situation our children experience without ever mentioning anything about viruses, masks, and the like. When poisonous thistleberries start falling in the forest and Henrietta is forced to stay home from school for a whole year, many of her beloved routines are disrupted. Henrietta must learn to wear boots to protect her from the thistleberries, a challenging task since she hates anything that touches her paws. She must also learn how to be flexible when confronted with change which she does – she's resilient, and she adapts. The family is there for the children, the overall tone is uplifting, and I loved the active role of the father in all this. If there's one book you'd buy to help children cope with change and their emotions in relation to the pandemic, this is it.

More here.
5. We are bilingual written by Charlotte West-Lamoriniere and illustrated by Sviateslav Franko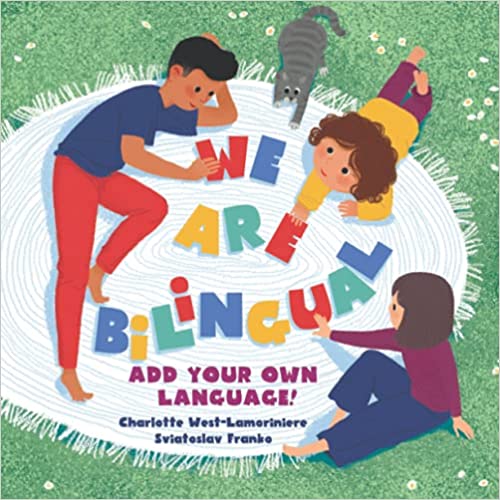 In this beautiful book with lovely illustrations, we get a glimpse into the everyday life of a bilingual family. This book is available in English-French and English-Italian, but if you happen to speak other languages at home there's this edition which I found pretty amazing where you can add the words missing within the story in your own language, personalize it and make it your own! I personally see it as a keepsake gift as well when the kids grow older where they can see their very own handwriting or that of one of their parents. What makes it even more special is that it has been written by a qualified language teacher and mother and this shines throughout. Loved it. The book is also available in an English-French edition.

More here.
6. Something's Eating the Garden written and illustrated by Pam Fries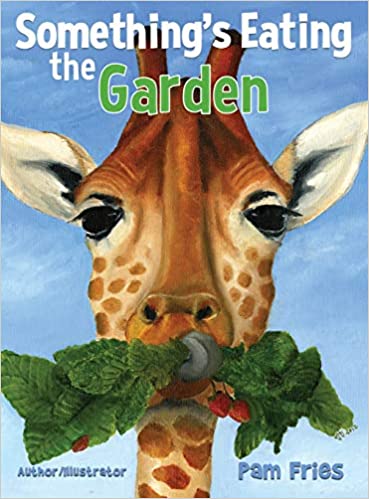 This is a lovely book I'd recommend for younger children, and for all ages when it comes to enjoying the beautiful artwork. The story is about a journey through Papa's garden where the reader tries to guess with each turn of the page what animal is eating the plants. The ending is fun and unexpecting, and I suspect most kids will be smiling when they get to that page. Fun fact – this book took Pam seven years to create! It comes as no surprise as the artwork has been crafted with lots of attention to texture and details. I would recommend the hardcover version as this is a book to be treasured for years to come.

More here.
7. Letters from Galaxy 8 written by Jana Broecker and illustrated by Andreas Grunthaler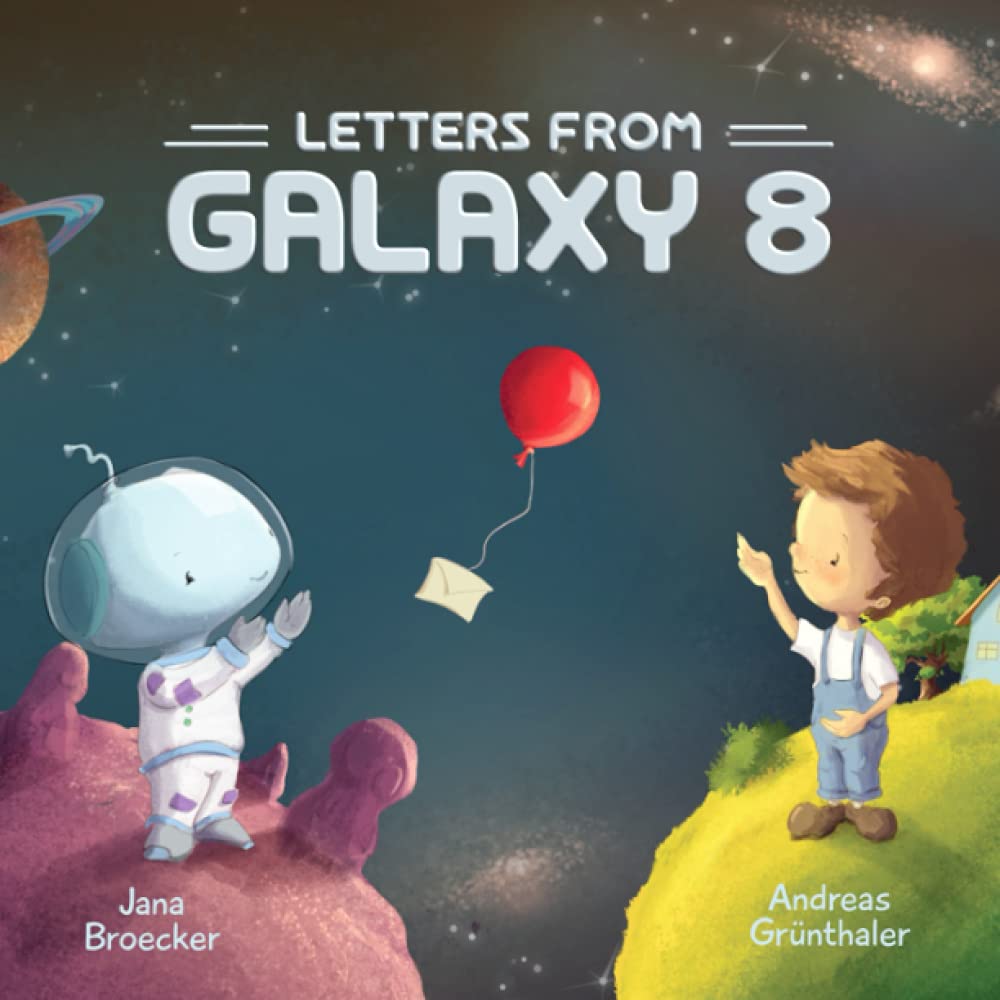 Letters from Galaxy 8 is the heartwarming tale of an unlikely friendship between Guardian Nate from planet Prune and a young boy, Will, from Earth. Will felt lonely so he wrote a letter and sent it off to the sky using a red balloon. His letter reached Guardian Nate and the two became pen pals. Prune is a dying planet and Guardian Nate is trying to help and educate Will to make sure Earth won't face the same horrible fate. A lovely story about friendship, interconnectivity, life cycle, climate change, and sustainable living. The illustrations are adorable and the story is written in perfect rhyme and meter. You can watch a video read-aloud on the following link.

More here.
8. Tree full of Wonder written by Anna Smithers, illustrated by Martyna Nejman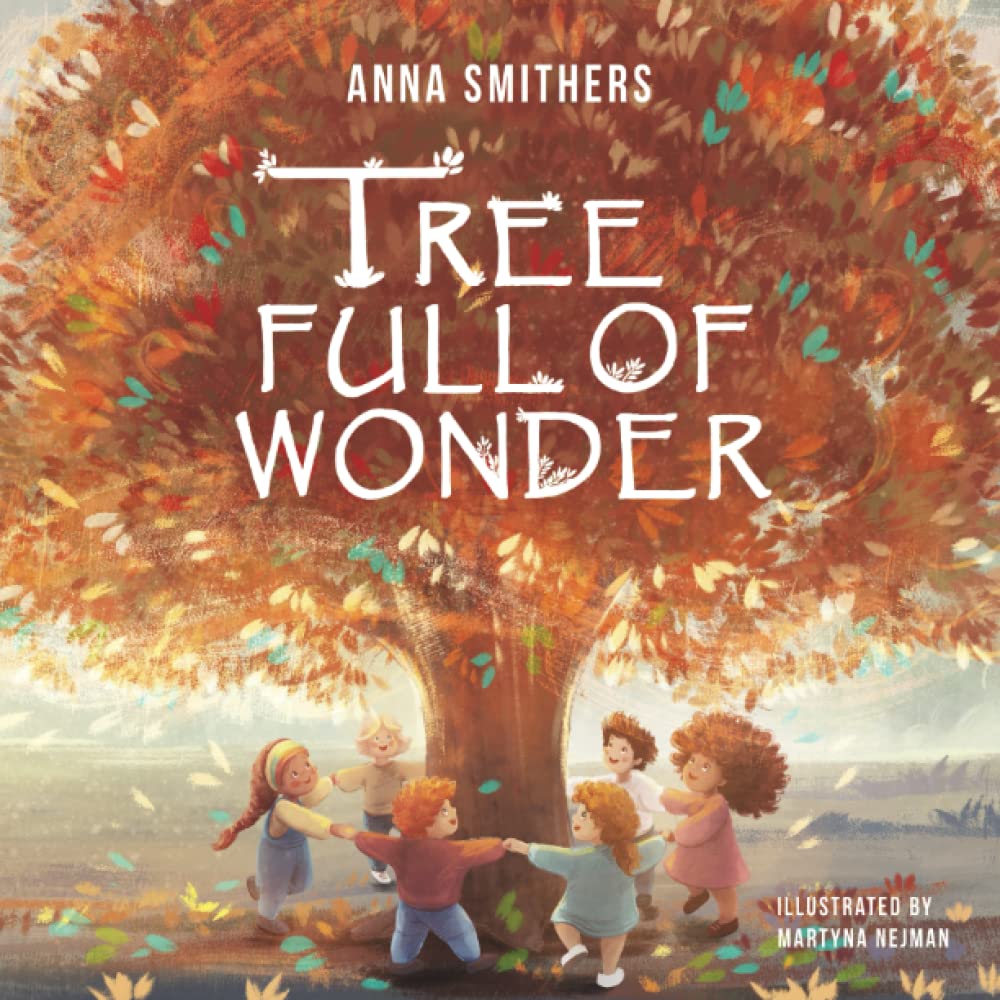 This book is not a story in the traditional sense, it's not a fairytale, but it's a vibrant and educational book that shows the unbreakable bond between humans and trees, showing kids why we need to protect and take good care of these beautiful companions of ours that are so vital to our existence. The artwork is simply stunning to look at! I could easily frame many of the illustrations and hang them in the kids' bedrooms. These are my favorite lines from the book, placed against my absolute favorite illustration:
"I'll tell you why I love it so. Please listen carefully. It's magical – when we breathe out, the tree is breathing in. Converting breath to oxygen, with power from within".

More here.
9. Spike written by Sarah Cullen, illustrated by Zuzana Svobodova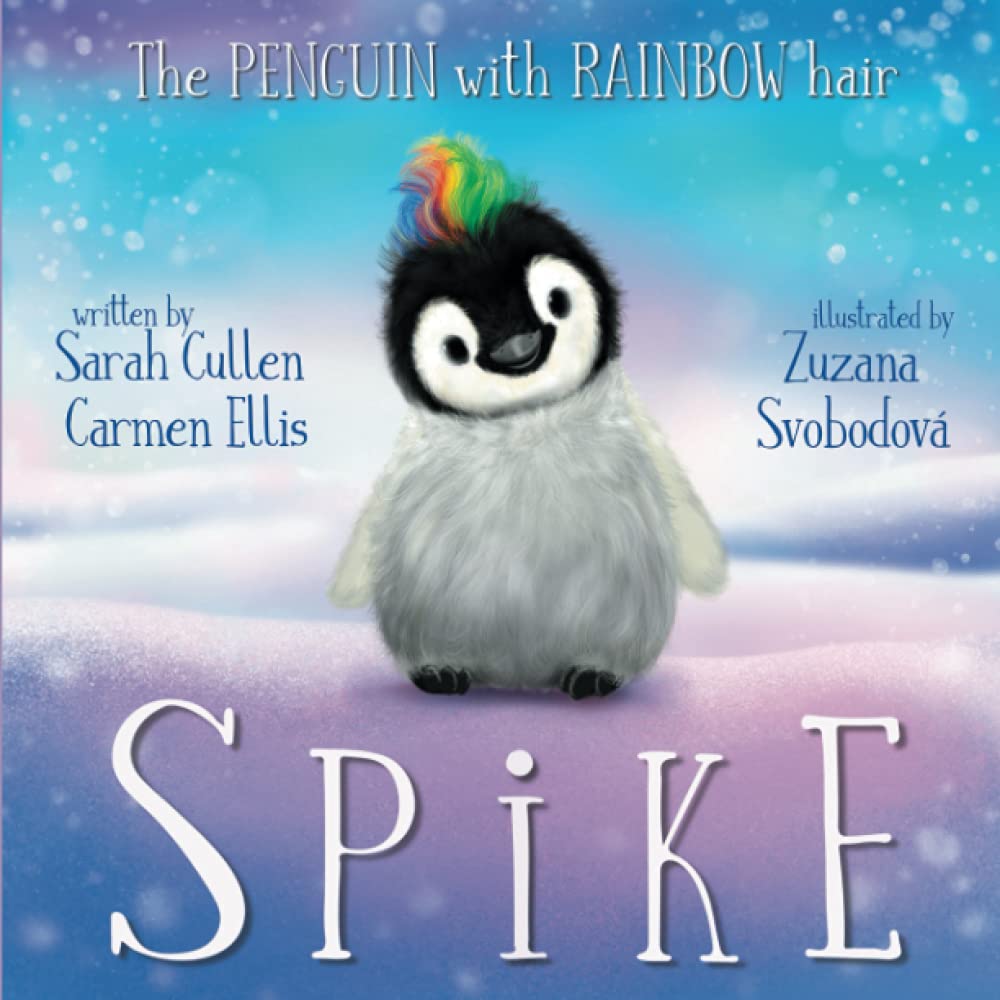 Spike is a cute little Penguin who looks a bit different than his peers and simply wants to fit in. Children of mixed backgrounds whose looks, manners, and way of being might deviate a bit from the majority population, can identify with such a character, and at the same time enjoy the lighthearted humor. Spike gets to realize in the end he's fully accepted and loved just the way he is.

More here.
10. The Witch and the Anxious Broomstick written by Sonica Ellis, illustrated by Harriet Rodis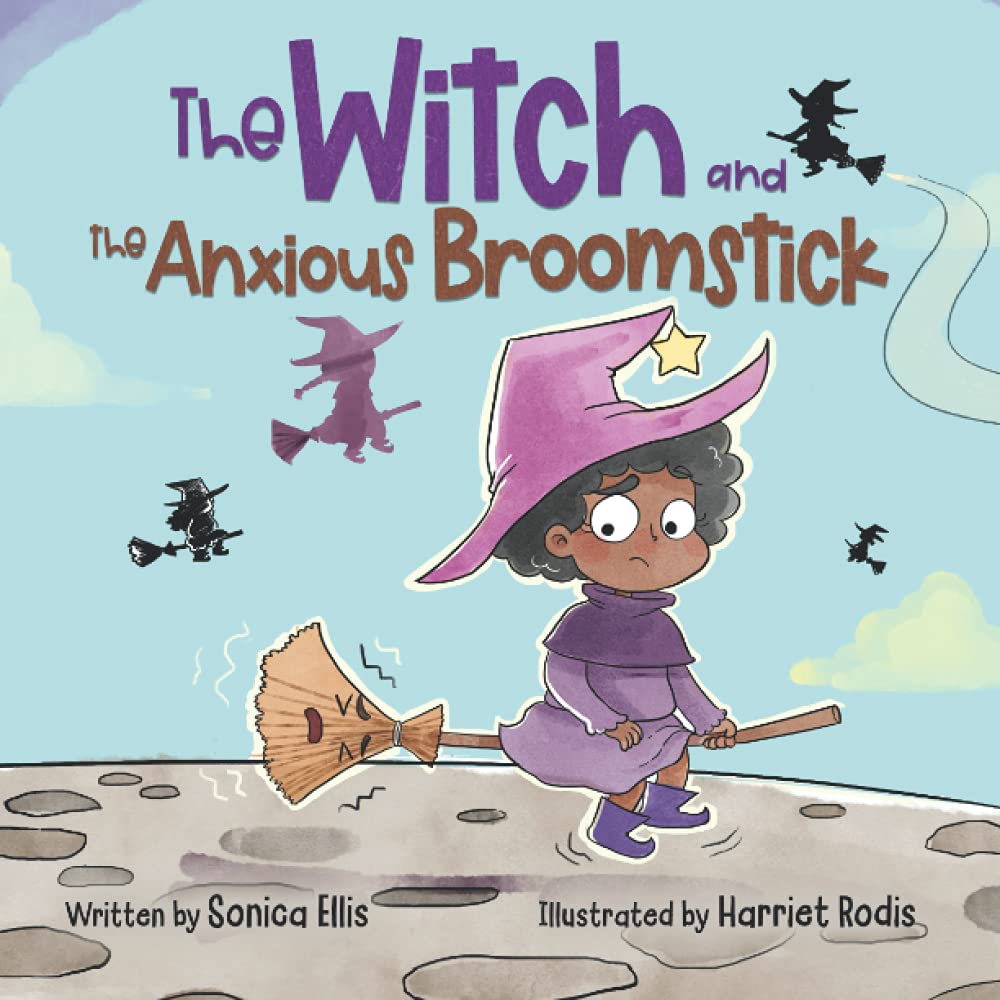 A super cute tale about overcoming anxiety and the fear of trying something new. The young readers get to identify with what the Broomstick feels. There's empathy and understanding in between the characters so the kids get to see how a positive conversation about difficult emotions can fold out. Through the story the readers get to see how talking to others helps ease difficult emotions, and that there is absolutely nothing to be embarrassed or ashamed of. In one of my favorite spreads, towards the end, the little Witch tells the Broomstick: "I believe in you, Swift," said Cassandra. "Trust me, and we'll do great. If we don't do great, we can try again until we get it right."
More here.
11. Aria finds her voice written by Sarah Palmer, illustrated by Kylie Box
A charming book for shy and introverted children, with lots of attention to detail, use of symbols, and mindfulness tools. The kids will empathize with Aria who doesn't feel comfortable speaking up for herself and will follow her on a journey of self-discovery. During this journey, Aria meets a number of friends who help her discover each time something new about herself. In the end, she comes out as an empowered, happier, and stronger girl, full of confidence.
More here.
12. The Moose Who Loved Noodles written and illustrated by Rachel Dutton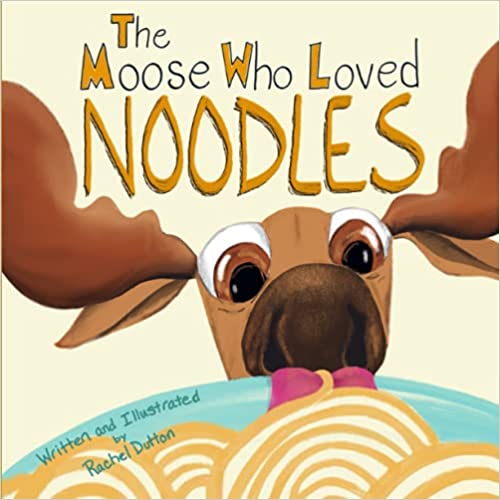 Have you ever heard of a moose who liked to eat noodles? Sounds funny, right? Well, the whole story is hilarious and the kids are guaranteed to have a great laugh reading it. Clever, funny with lots of twists and turns to the story accompanied by beautiful illustrations – the perfect mix for a bedtime read.

More here.
13. Dayana, Dax, and the Dancing Dragon written by Once Upon a Dance, illustrated by Olha Tkachenko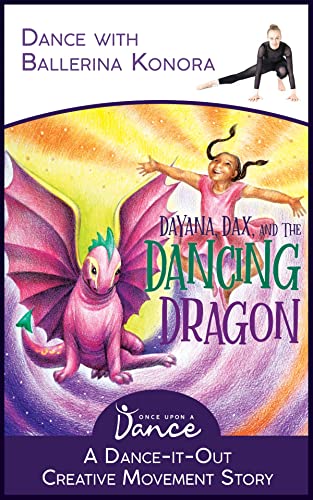 Staying true to the same theme, dancing, I'd like to present to you a unique book, something I've never seen before in children's literature. It's a book for young children who love dancing -and most do, right?- with lots of interactive elements, not just with the book itself but with other family members as well! I'll use the book description here as it explains everything better than I can.

"Dayana's new baby brother has finally arrived, and she can't wait to teach him her best dance moves. There's only one problem. Nobody told Dayana that babies can't stand up. Luckily, baby Dax has a surprise in store that leaves his big sister in awe!

Each Dance-It-Out! story is a kids' dance performance for the imagination stage. Ballerina Konora joins the fun with dance suggestions on each page. Three books in one: readers can enjoy the story, act out the tale in their own way, or follow Konora's suggested moves, designed by an award-winning ballet teacher to improve body coordination and teach dance fundamentals."
14. Mighty Mila written by Katie Petruzziello, illustrated by Nadja Sarell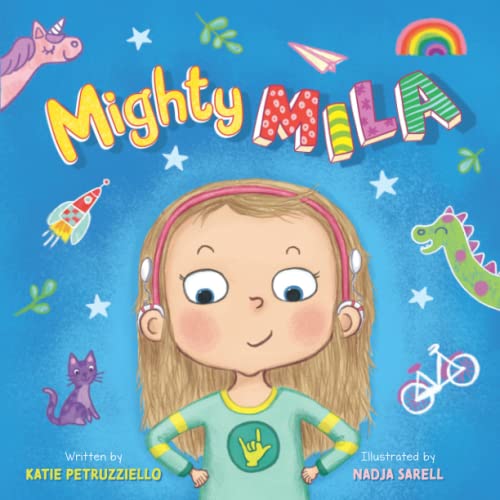 A fun, inclusive story of a spunky, imaginative deaf girl who proves she can achieve anything she sets her mind on. What I really liked about this book is that it is not a story about a deaf girl, but it is a story with a main character who just happens to be deaf. Mila wants to prove to everyone in the family that she's a big kid now and that she can do everything all by herself. As expected things don't go as planned, but in the end, we get to see that with creativity, imagination, a strong will, and a little help from others, everything is possible.

More here.
15. What are the pieces to your puzzle? written by Amelia Sevilla Martin, illustrated by Viktoriia Mykhalevych
I loved everything about this book as it resonated very much with our family's experiences and setup. It's a celebration of the richness that we get from being made up of different backgrounds, cultures, and experiences, and it encourages children to be proud of their unique blend that forms the basis of their self-identity. Like different, colorful pieces of a puzzle that come together to give the most wonderful picture. Here you can watch a read-aloud video of the story narrated by the author. She's also a fellow PEaCH ambassador, spreading the positive message of bilingualism.
More here.
16. Oliver and the Wishing Star written by Jennifer Decker, illustrated by Chrish Vindhy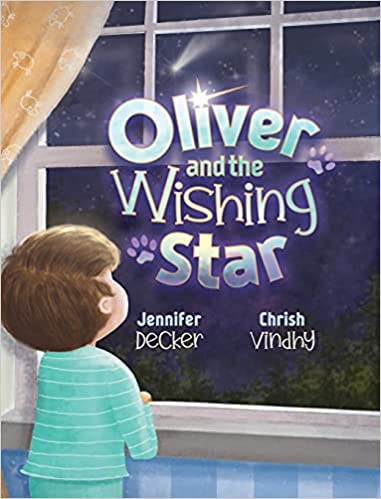 An engaging story with twists and turns; Oliver is so bored and fed up with doing chores and homework, as many kids are, and when he takes out his dog for a walk he's thinking how life would have been so much better and easier if only he were a dog. His wish comes true, and the adventure begins. He's having the time of his life, that is until he realizes life isn't always greener on the other side, misses his family and old life. When he turns into a boy again, he sees the world a little bit differently <3.

More here.
17. A Sibling, a Friend for Life written by Mirette N Hanna, illustrated by Haidy Abdel Rahman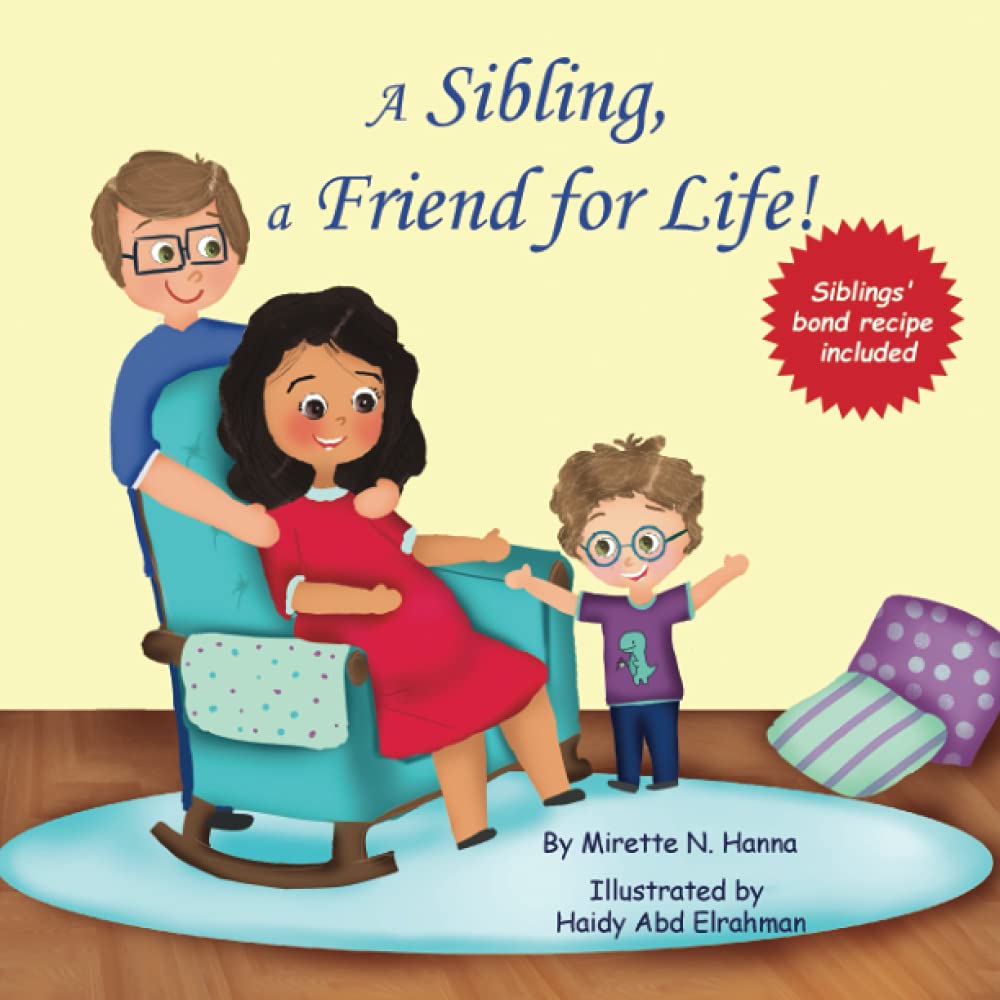 If you're expecting another child, this is a lovely book to prepare the older one(s) about the new reality and what's coming ahead. It highlights the ups and downs of the new family situation, with love and respect to all the family members. Feelings that a kid is most probable to experience, the good and the bad, are acknowledged, and the reader gets to see through the story how this particular family handled them in a healthy way. I liked the active role of the father as well. Seemingly simple, this book accomplishes to touch the reader and help prepare a child emotionally for what might be one of the biggest changes in his/her life ever.

More here.
18. Mother's Little Secret written by Melissa Winn & Zorana Rafailovic, illustrated by Lana Mol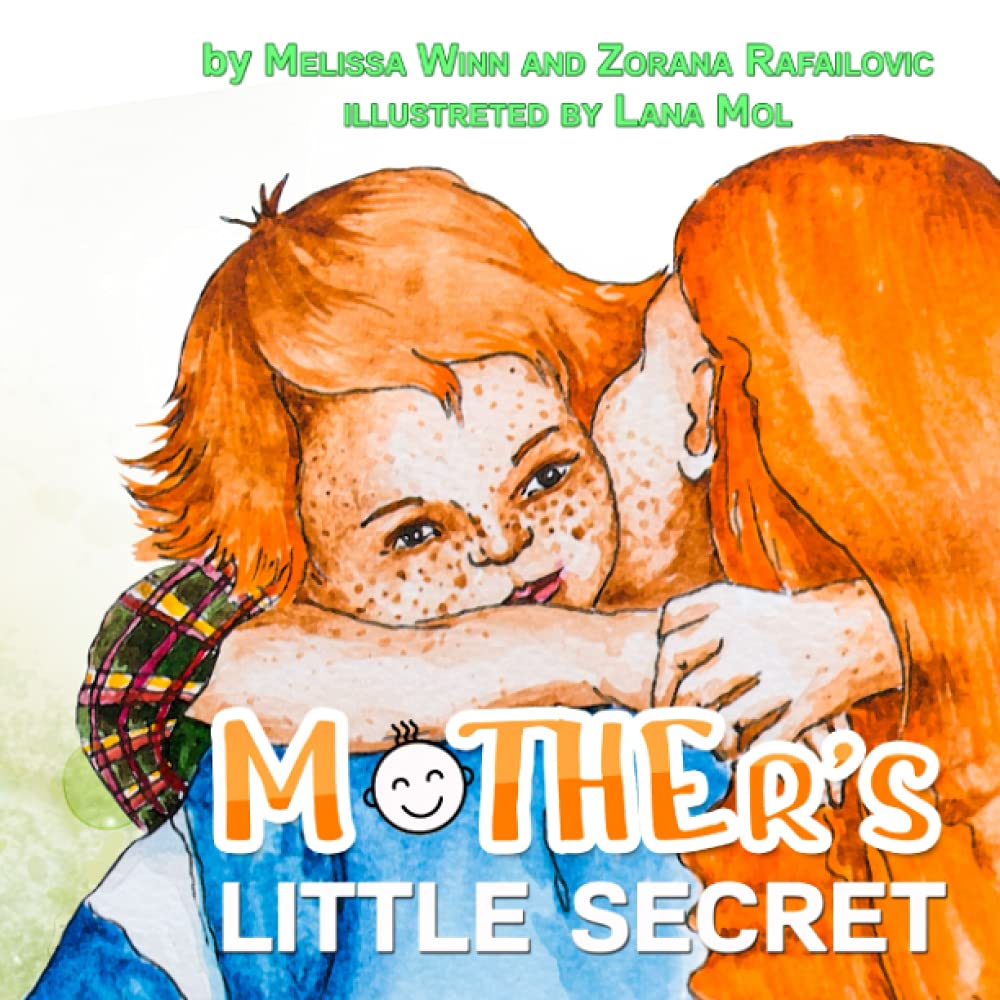 This book seems like a great fit to be read right after the book reviewed above. It is not a children's story per se, it's more like a poem; beautiful words for the mum to read and reassure her little one how much she loves him/her, accompanied by beautiful illustrations featuring diverse characters. I can picture a mum hugging her little one during bedtime, soothing him/her to sleep with her voice narrating words of love like "I loved you before I heard your first breath and cry; Before you grabbed my finger, so gentle and shy. Now that I know you better than ever, I'll tell you a secret – I have loved you since forever". Fun fact – We're a family of redheads and that's the first time I see a redhead mum and a redhead child. I was obviously drawn by it immediately :).

More here.
19. Mina's Rain Dance written by Sarah McAneney, illustrated by Zita Varga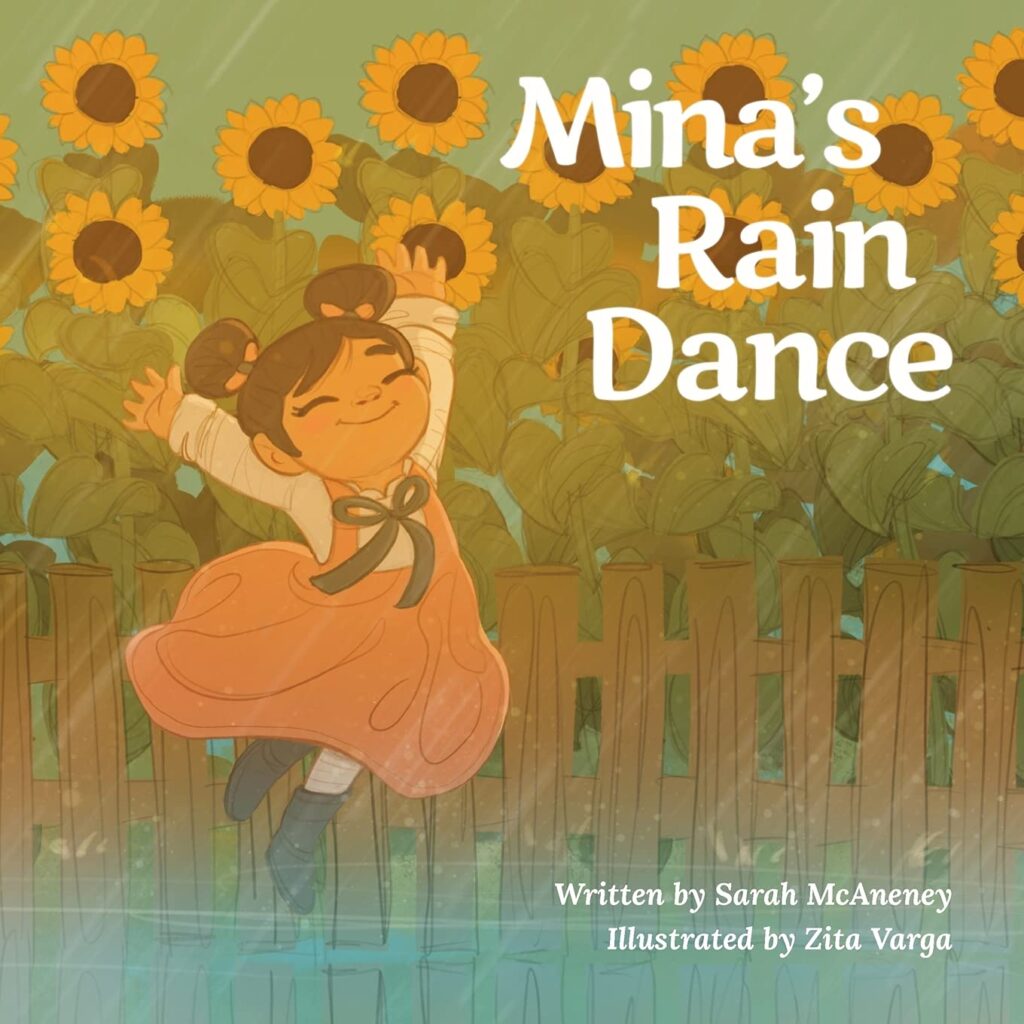 An original fairytale, reminiscent of good stories from older times but with a modern twist. Mina loves dancing but according to the set standards, she's not good at it. She's even banned from dancing at the end of the year dance performance which breaks her heart just a little. Then, she meets Mr. Brady whose business is suffering because of the draught. No rain means no customers to buy his umbrellas and as a result, he doesn't have enough money to buy his children Christmas gifts. Mina learns to listen to her inner voice, ignore the ones who discourage her, and with her passionate dancing to magically summon rain and help her new friend. The kids will get indirectly through this story that when one remains true to herself, she can achieve wonderful things. The illustrations are such a gem to look at. I love this kind of art.

More here.
20. This is me! I am who I'm meant to be! written and illustrated by the family Pflueger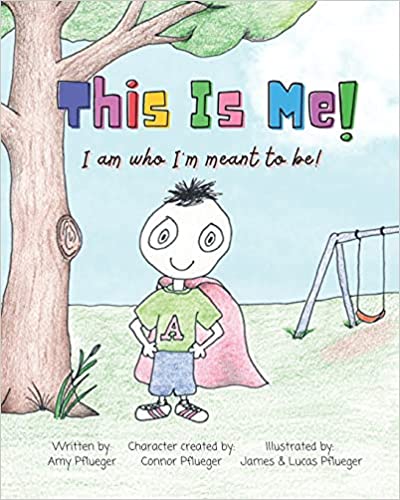 What I really liked about this book is that it's an inclusive family DIY book project where parents and children got together, wrote it, painted the illustrations, and created a lovely book to raise awareness about Autism and children. Able, the main character, introduces us to his world which goes beyond big adult words that don't mean a thing to children. He explains to the reader how his brain works, and what's his everyday reality. Examples: "I may draw pictures and write things down. That's how I organize my thoughts and understand what comes next.", "I may not always look you in the eyes while we're talking. Please don't be mad. I am concentrating on what you are saying. Looking at your eyes distracts me from your words." I recommend this book both for the home and school library so that all children can understand what Autism feels like to an autistic child, and how it shapes his/her communication with others and the world at large.

More here.
21. Nurse Bear Does First Aid: a Picture book to Learn First Aid Skills for Toddlers and Kids written and illustrated by Marta Almansa Esteva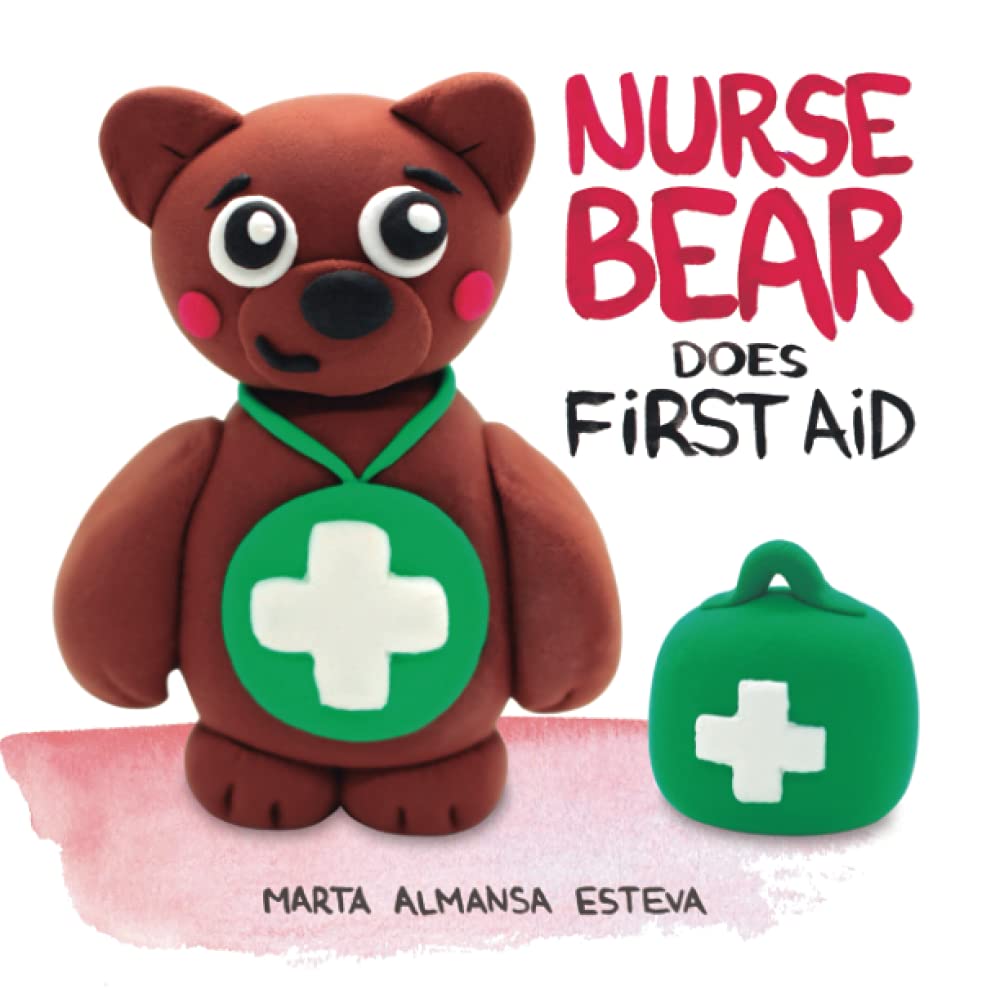 This is a concept book, an educational first aid book for children, written by a nurse. It covers important topics such as calling an ambulance -there are empty lines to fill in with phone numbers, postal address, etc and personalize it for your child and your location-, handwashing, basic and easy treatment at home of cuts, burns, small injuries, asthma attacks, and allergies. It's super cute, written in an age-appropriate manner, and very informative on what do nurses do and how they help people. The clay models used to illustrate the text are simply adorable. The author seems to be a person of many talents! The book is also available in a couple more languages like Spanish and German.

More here.
22. The Mystery Puzzle Visits the Neighborhood written by Tina Marie Young, illustrated by Luis Peres
In this book which is the first of a series -all independent stories- Liam has moved to a new neighborhood. Like most children, he finds it challenging to make new friends. That makes him feel sad and lonely. That's when a mystery puzzle appears on his desk, giving him hope, a sense of magic and adventure, something to look forward to every day as he tries to connect the rest of the pieces and understand what's waiting ahead. In the meantime, he makes a new friend, and a new life filled with creativity, imagination, and playing, the most important tools to cope with anything in my opinion, takes its course.

More here.
23. The Tale of a Greedy Mouse written by Lily Ann, illustrated by Lizzie DiFiore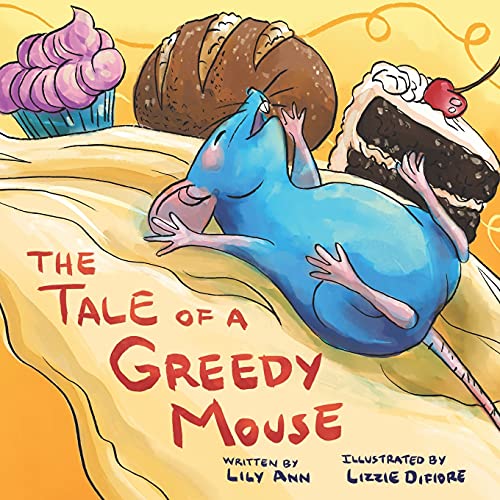 Three mice live in Mama Nunu's kitchen. They hide, and right under her nose, they steal yummy, homemade food such as spicy chicken, homemade breadcrumbs, and creamy milk. It reminds me of traditional fairytales. It's well written, beautifully illustrated, and lots of things are happening leading the three mice to explore what it really means to be friends, how being greedy can be bad for us, forgiveness, kindness to one another no matter what, and personal growth.

More here.
24. Who wants to play with Little Mouse? written by Jana Buchmann, illustrated by Rachel Batislaong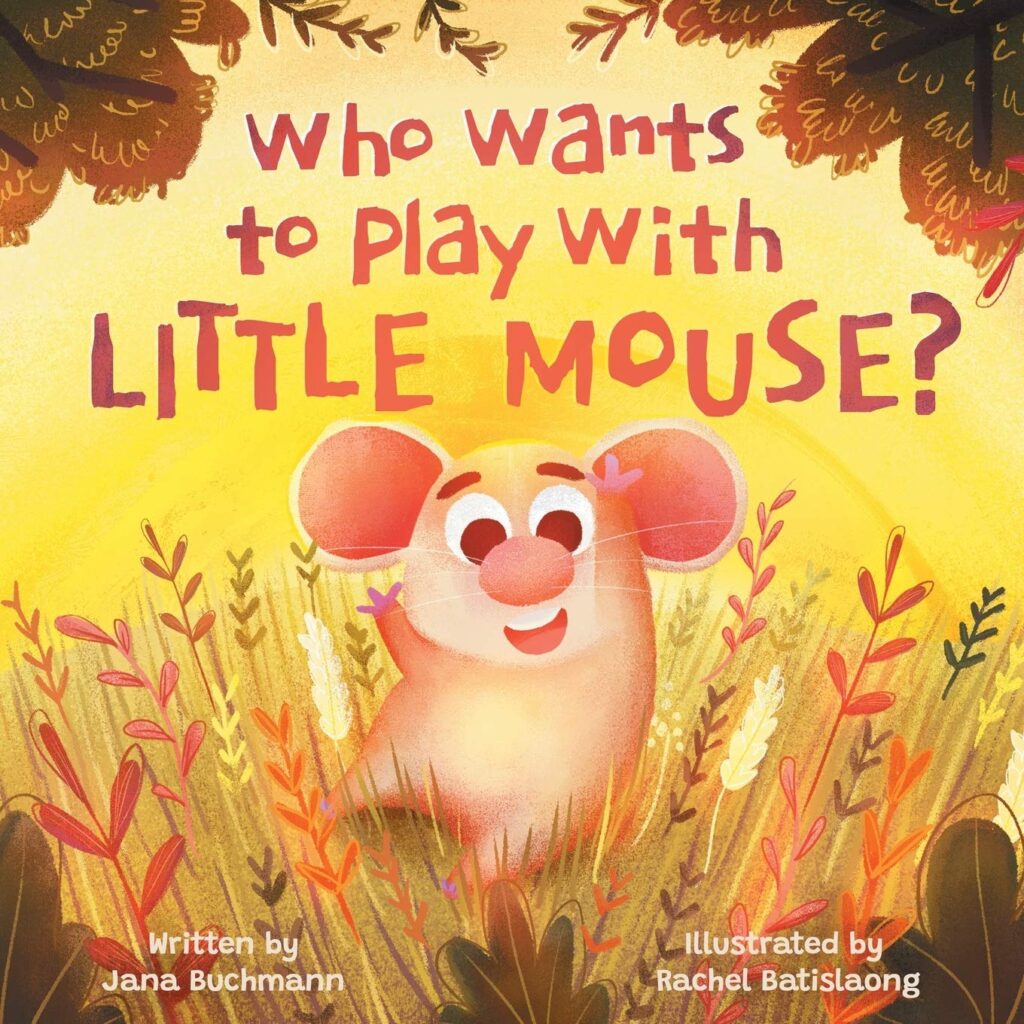 A concept book about learning to count forwards and backward with an adorable character, Little Mouse, who's reaching out to his friends one by one, only to find out they're all too busy and caught up in their own activities. He feels sad and lonely, missing his friends, but as the counting goes backward, one by one come to the Little Mouse to remind him that friends are always there and care for us, even if they're busy sometimes. The kids will also be able to identify and talk about the different animals featured in the book. Lovely illustrations throughout. This book is also available in German.

More here.
25. Η τελευταία γουλίτσα written by Marina Ploubi, illustrated by Irene Thanou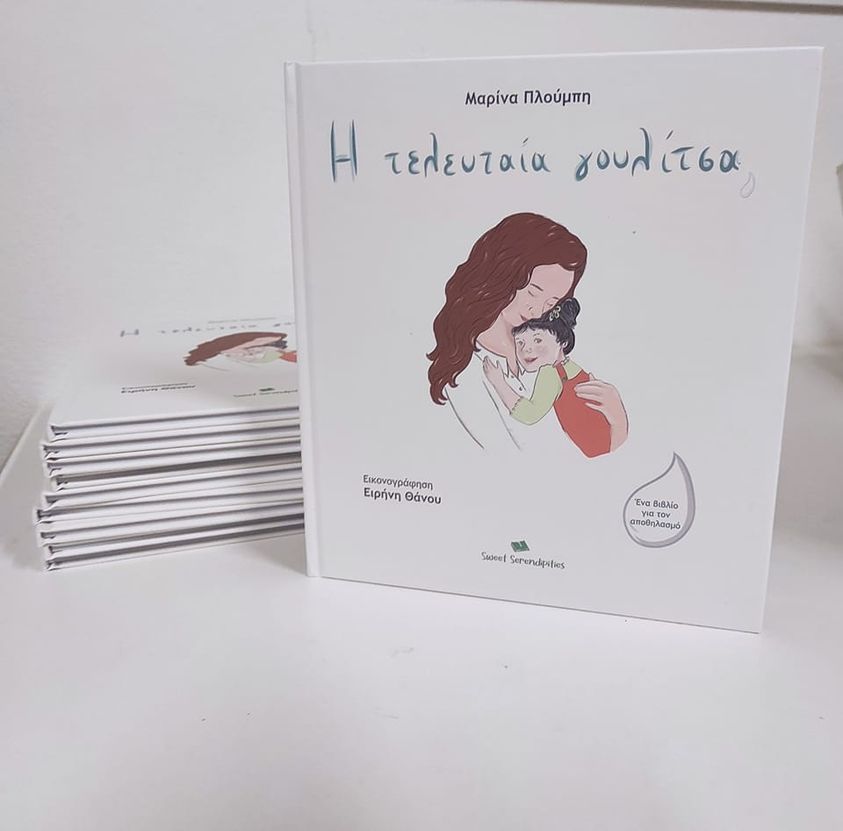 As many of you here know, I was born and raised in Greece, thus I would also like to recommend a newly released book in my native language. Author Marina Ploubi just published the sweetest book ever about breastfeeding and the end of this journey, a book to be cherished for years to come by mums and their children. It will also help with the transition to no more mama's milk for the little ones. Hopefully, it will also be translated into English in the near future.

More here and here.
Category: Mum's Library, Uncategorized