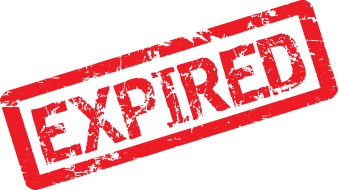 MALTAMUM CARD EXCLUSIVE OFFERS – Little Angels Yoga classes by Jacqui Cuthel
A 4 week block costs €24 and Maltamum Cardholders pay €20*
Private classes at home cost €50 per month and Maltamum Cardholders pay €40
*You must book ahead by emailing jacqui@yogabellies.co.uk
What is Little Angels Yoga?
Little Angels classes are for babies and toddlers who can now move around by themselves by crawling, walking, running, bumping or whatever that means. This ranges from around 10 to 36 months. Every week we go on a different adventure from visiting dinosaurs, blasting into space or going to the farm.
What is covered in the class?
The classes incorporate elements of yoga, massage, movement, stories, singing and music and continue the mum/dad and baby bonding process while encouraging baby to express their new found creativity and freedom of expression.These elements together help baby's vital development.
These classes encourage parents to 'go with it' and instead of trying to keep baby still, allow them to roam the room and explore – the room becomes your yoga mat.
When are the classes and how do I book?
Little Angels classes last 45 minutes, and will take place on Fridays at Jungle Spirit in San Gwann. Blocks are rolling so you can start at any time. Click here for the schedule and proceed with your booking.
About Jacqueline Cuthel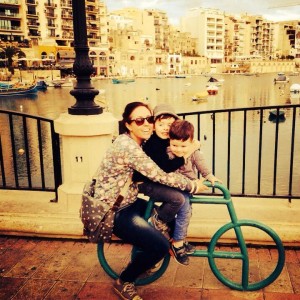 Jacqui is a happy, positive and fun loving mum to two boys and her love of holistic health and well being is at the heart of everything she does. She's passionate about helping others live a happy and healthy life.
She was a biology teacher (BSc hons Biomedical science and PGCE teaching with Biology) for 12 years in Scotland before she went into health and wellbeing full time. She has been a children's yoga teacher (CYT 100 hours) for 16 months, baby massage therapist and antenatal educator for the same length of time.
When she became a mum herself she wanted to work around her children and follow her passions. She loved working as a classroom teacher but she felt she wasn't making a big difference to the children's futures and health and happiness which is what led her to go into activities which helped them tap into this missing element of education. She also felt very lonely as a mum without close family or friends who had children so she was drawn to supporting mums through times of their lives when they themselves were going through a big change and help create a community of women who empowered and cared for each other.
Being a mum can be hard at times so she wants to help mums to feel special and uplifted while they adjust and begin to enjoy their mothering journeys.
How to get the Maltamum Card exclusive discounts
You will need to inform Jacqui in advance and present on location your Maltamum Card and Maltese ID/Passport.
Contact Details
Website: www.jacquihughescuthel.wix.com/coach
Facebook: Yogabellies Kidz Malta
Phone: 77025036
Email: jacqui@yogabellies.co.uk
Category: Activities, Lessons & Summer schools, MALTAMUM CARD Discount catalogue, New offers