In 2009, Judy Gelles (photographer) volunteered at an inner city public school in US and was assigned to a fourth-grade class with kids coming from African American, Hispanic and Asian immigrant families. After she learned about their background and personal stories, she became curious as of how kids of the same age experience life in different schools not only in USA, but also in different cultures and countries like India and China. This resulted in the "Fourth Grade" project, a set of photographic material featuring Word Portraits of fourth graders.
Judy asked each student the following three questions:
With whom do you live?
What do you wish for? 
What do you worry about?
Some representative pictures follow.
Inner city school USA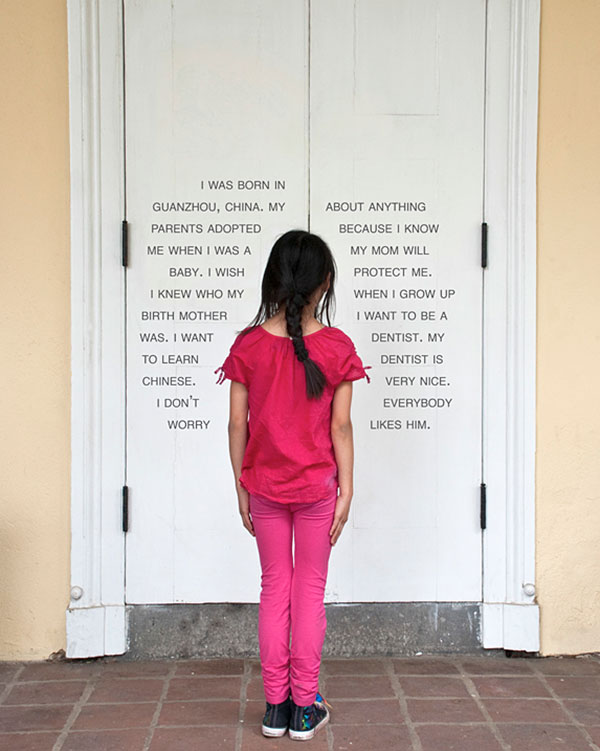 Urban public school USA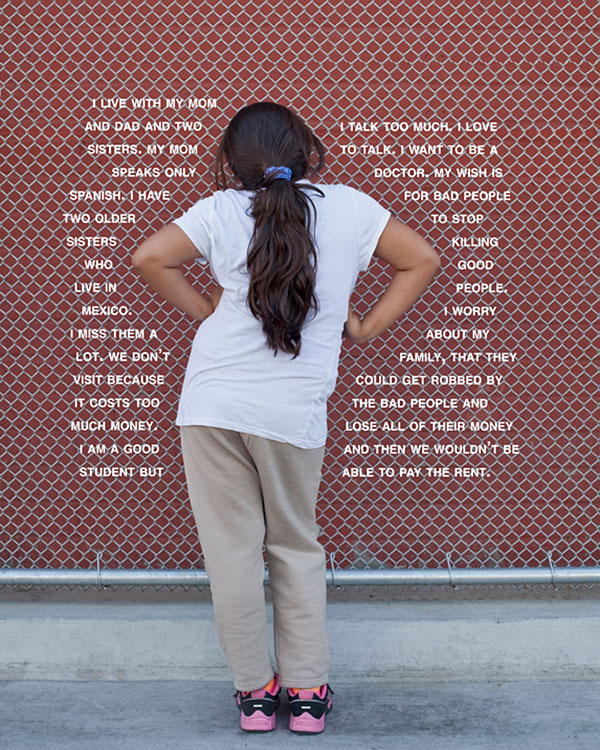 School for migrant children China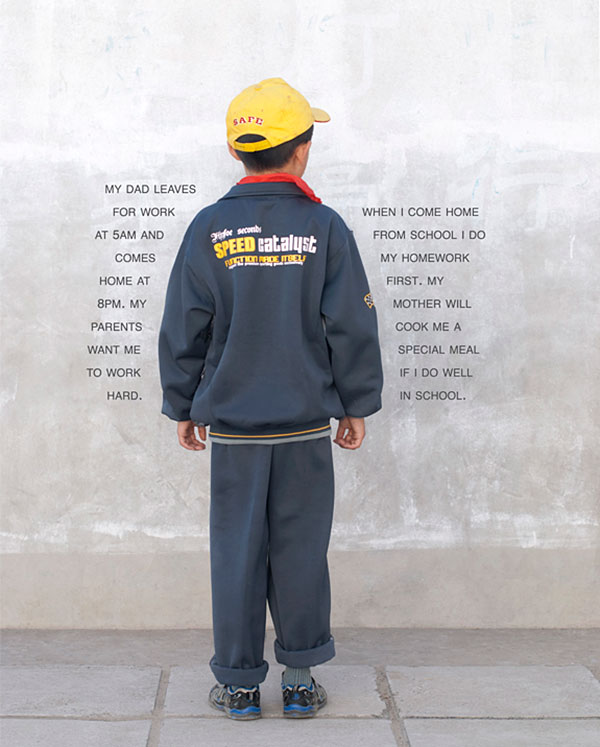 Urban private school USA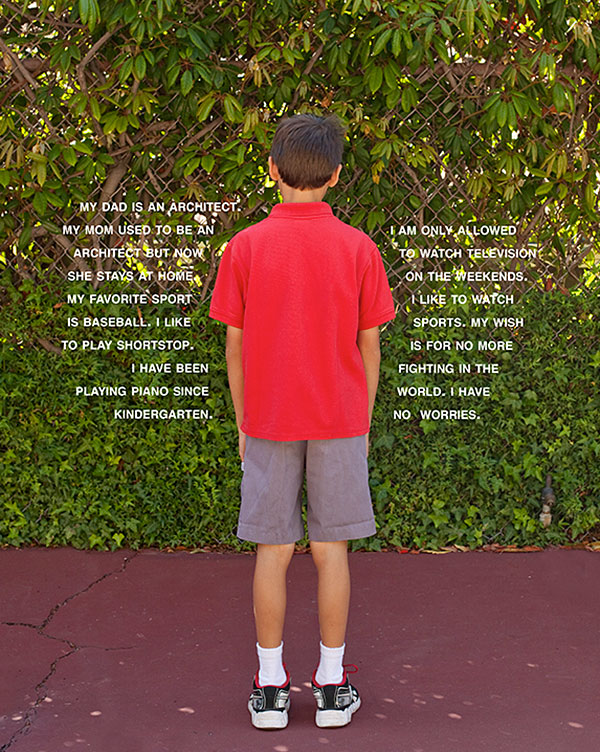 Jewish day school USA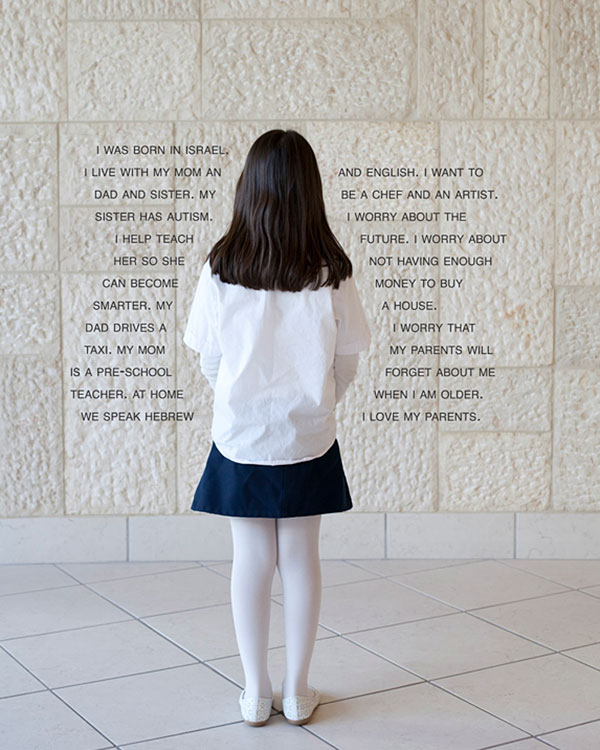 Urban public school USA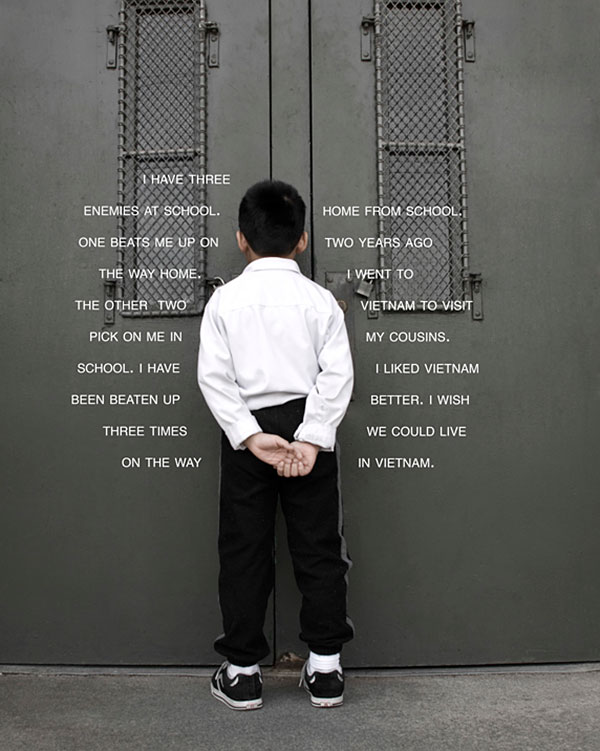 English speaking private school India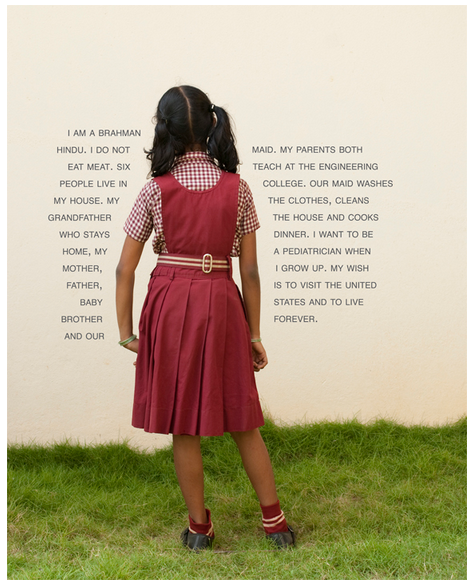 Some reflections in Judy's words from various interviews:
"Their stories seemed to capture the gamut of societal issues that we face today; violence, immigration, the demise of the nuclear family, global hunger, and the impact of the media and popular culture."
"The gray fortress door of the school became a blank slate for their words. Since the student is not be facing the camera, he or she remains anonymous. The words and images become more universal, rather than specific to that particular student."
"Family is extremely important to all children. They all need parents and relatives who care for them and look out for their future."
"I hope to travel to more schools in the future. It is fascinating to compare the hopes and fears of these children, which reflect the hopes and fears of the adults and the culture they have come from."
Click here to see all the photos from this interesting project.
Click here for the video excerpt I want to grow up fast.
Click here to read about the artist.
Category: Various from the Web