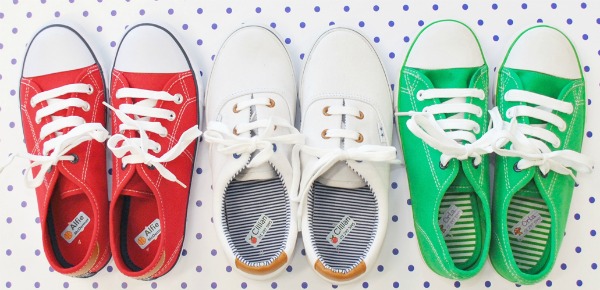 A few months ago the the lovely people behind My Nametags sent me an email asking if I would like to receive their stick-on or iron-on nametags without any obligation to review them. As we all know, this kind of products are a must, especially when the little ones start attending daycare, playschool, kindergarten, school, so I obviously sent a positive reply. I opted for stick-on nametags, as these are recommended for all-round use (the iron-on tags are recommended for clothes), and because I thought this would be fun for our eldest as a 'do-together' activity.
The order process is really simple and straight forward, you simply visit www.mynametags.com.mt, pick your type (iron on or sticker), choose your design and text and away you go. Each order comes with 56 labels, the iron stickers are best for clothes and the sticker ones are for all-round use, and the cost is € 16.95 per set of tags with FREE postage in Malta. The process itself is quick as was delivery. Within a few days they popped through the letter box.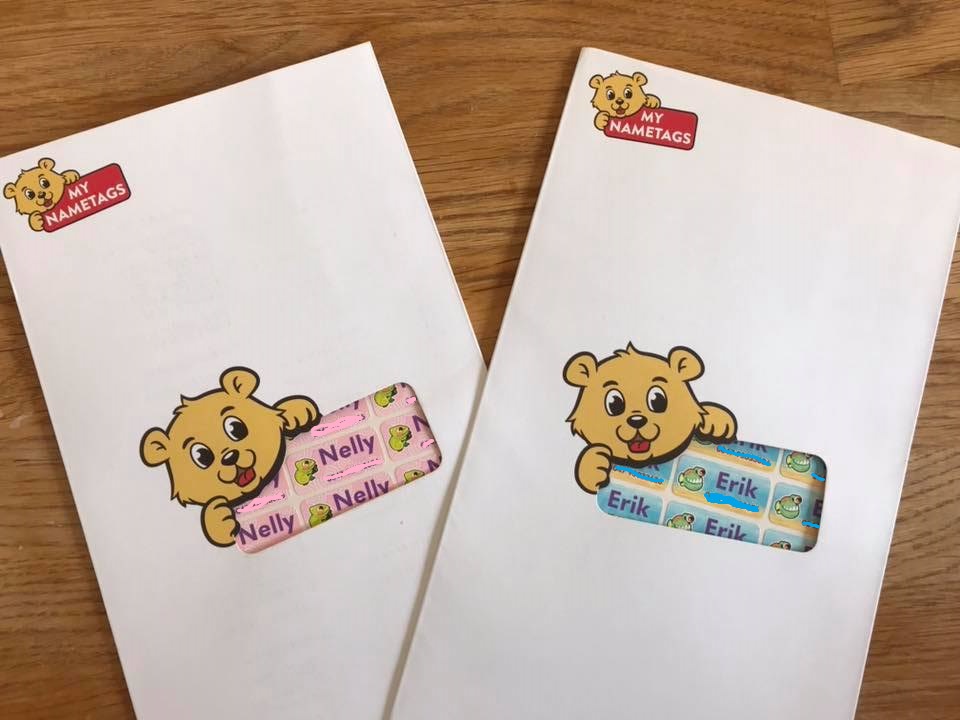 Our oldest is 4 1/2 and at this point he loves stickers and he loves to see his name on his things. Erik was thrilled to see his name on label stickers which he could stick on his belongings. I must admit that we did struggle a bit to make him understand that these are for limited use, for items he takes with him at the kindergarten and outdoor activities, and that no, he could not label his toys, books and all sorts of other belongings of similar nature 😉

I waited for two months before writing this review, as I wanted to put them first on the test. The most frequently used item is Erik's water bottle which he takes at the kindergarten and which I often wash in the dishwasher. I am happy to state that even the water bottle label is still intaked. The Mynametags labels appear to be super durable and are probably the best in the market. They launched their business back in 2004, and here come some super impressive facts:
10 year washing guarantee, unmatched in the name tags industry

Almost 100% customer satisfaction rating

Independently tested to have the best labels in the UK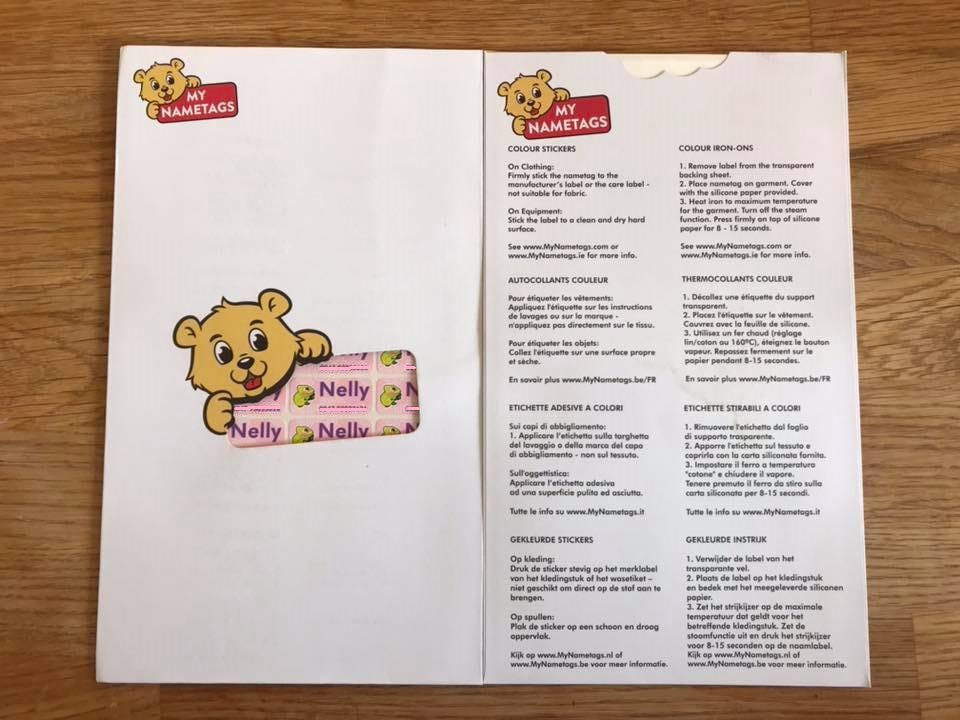 What I loved the most about My Nametags personalised name labels
Tons of designs and vibrant colours to choose from

User friendly website

Fast delivery

Enough space to include Name and Phone number (in case the labeled item gets lost)

The stick-on name tags can be used on a range of items and surfaces such as clothes, shoes, food containers and water bottles

The stick-on name tags are waterproof and are suitable for use in dishwasher, microwave and even steriliser
What I didn't like about My Nametags personalised name labels
We had a very positive experience till now. Nothing to complain about.
Overall verdict
If you are looking for some custom name tags, either for going back to school, or to get some peace of mind while you're out and about, then I highly recommend the My Nametags stick-on labels.
Contact Details
E-shop: www.mynametags.com.mt
Facebook: My NameTags
Disclosure: We were very kindly sent some coloured nametags for the purposes of a review but the thoughts and opinions about My Nametags are all my own.
Category: Resources for Malta Mums, Shopping, Sponsored articles