Hi friends,
The festive season is a little bit different this year, all around the world, and I'd like to do my bit from my own little corner here in Norway. It's a long blog post, so just read the sections that interest you. If you'd like to write back, I'd love to hear from you, and feel "connected" with our online, global community and friends around the world <3.
ALL MY EBOOKS FOR FREE AS A GIFT ON THURSDAY AND FRIDAY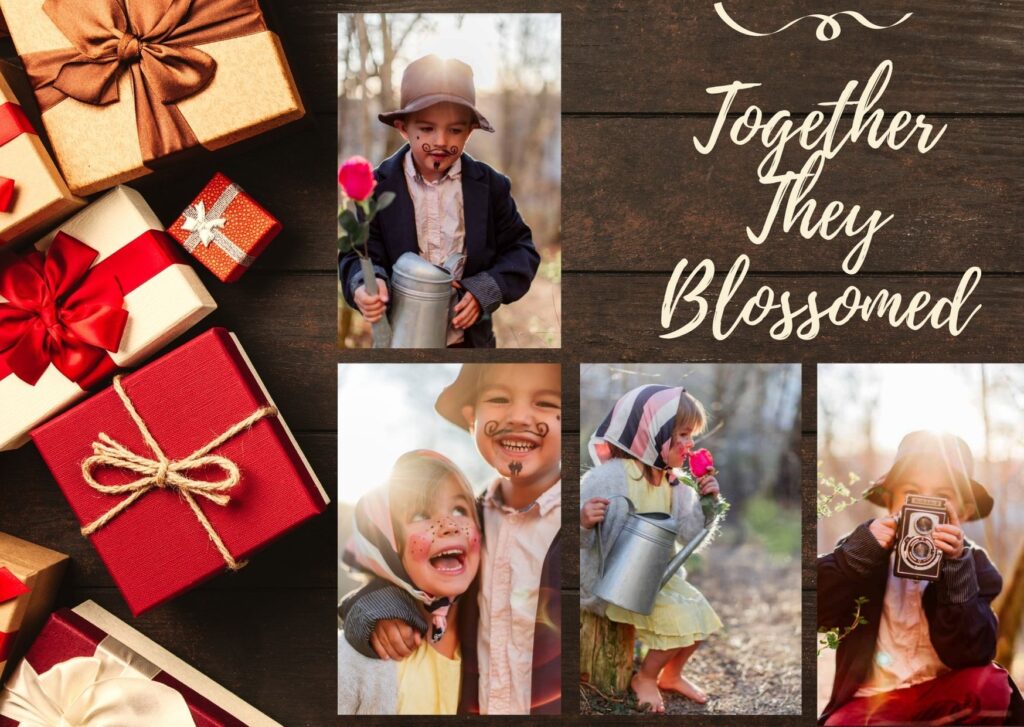 I'm giving away as a gift ALL my eBooks on Thursday 17th of December and Friday 18th of December (starting from around 12:00CET in Europe), except 'Where am I from?' which is published by Faraxa Publishing. All you need is an Amazon account, and a Kindle or the free Kindle app on your laptop/phone to download them. Reviews are always appreciated, so thank you in advance if you'd consider writing 1-2 lines on Amazon/Goodreads/My Facebook page.
You can share the details with any group of parents and language teachers who might be looking for bilingual books in French, Spanish, Greek, Portuguese, Italian, German (Polish and Russian coming soon!), friends that might be looking for a romantic story to read during the holidays, etc. Teachers and language schools have my permission to use the eBooks of all my children's books for their zoom/online classes, and later on in a classroom setting with a projector. Youtube videos are also OK, but please tag me. Links below – just choose the Amazon store you typically purchase your ebooks from and download them. All eBooks are also available for purchase as paperbacks.
US https://www.amazon.com/Elisavet-Arkolaki/e/B0849XYFZZ
UK https://www.amazon.co.uk/Elisavet-Arkolaki/e/B0849XYFZZ
CA https://www.amazon.ca/Elisavet-Arkolaki/e/B0849XYFZZ
IT https://www.amazon.it/Elisavet-Arkolaki/e/B0849XYFZZ
ES https://www.amazon.es/Elisavet-Arkolaki/e/B0849XYFZZ
FR https://www.amazon.fr/Elisavet-Arkolaki/e/B0849XYFZZ
DE https://www.amazon.de/Elisavet-Arkolaki/e/B0849XYFZZ
JP https://www.amazon.co.jp/Elisavet-Arkolaki/e/B0849XYFZZ
AU https://www.amazon.com.au/Elisavet-Arkolaki/e/B0849XYFZZ
FREE BOOKS


I got in touch with language teachers, and I donated a couple of physical copies to language schools around the world to support heritage language education.
A UNIQUE HOLIDAYS GIFT IDEA
❤Gift a personalized photo book to someone you love.❤
In other news, I just finished my very first personalized book, and it was so such a moving, interesting, and enjoyable experience.
Testimonial from the mum, Elina Apostolidi, who commissioned this book project "Absolutely beautiful ❤️. I have never imagined anything better… I cherish it and I'm sure my son will, too."
How does it work? I will send you a voucher, and you can gift it to someone you love. Then, I will write the story and create a ready to print file with their personalized book, which can be a story about a child, a special friendship, a romantic relationship (your parents' love story, yours with your partner, friends who are about to get married, etc). It can even be a story inspired by your child's paintings!
The story will be up to 1000 words, and the book will feature up to 50 photos/100 pages. I'll tell their story as seen through my eyes, and pen it down using photos and notes they're/you're going to send me. I will write it in English (and have it professionally proofread), or in Greek. If you prefer the book to be written in another language, we can always have it translated afterward into any language you'd like. If interested, just reply to this email or DM me on Facebook (Elisavet Arkolaki or MaltaMum) for more info and samples.
Other books of mine that have been created based on existing visuals, meaning that the stories were inspired by the images as in this personalized book, are "Together They Blossomed" and "Happiness Street" which you can download for free on Thursday and Friday.
ORIGINAL MUSIC AND A SONG FOR TOGETHER THEY BLOSSOMED


What I really love about the internet is how it truly connects people! "What if" ideas get generated, people get instantly connected, and things happen – fast!
Josie, a friend from Australia texted me the other day, saying "I think your story could be set to music as a song". She was referring to "Together They Blossomed". And then I remembered watching a video with Anna Lullaby singing live in her own Facebook group for mothers and children, and thinking "what a voice!"
So I reached out to her with this "what if" idea, and she came up with a couple of impromptu lyrics based on the story, using a piece of sample music I had found online and sent to her. Click here to join my Facebook group and listen to her singing.
A very talented musician based in the Netherlands is now writing original music for this project, Anna Lullaby who's at home right now in Greece with her young family will sing it, and later on, it will be recorded in a studio. We're still trying to decide how or whether we should adapt the story to fit a song format. Internet, languages and art connect people in the most beautiful ways <3.
MUST-READ FREE EBOOK "HOW TO RAISE A BILINGUAL CHILD"


For those of you who have read my book "How to Raise Confident Multicultural Children" (also available to download for free right now), you might remember the names of the contributors Rita Rosenback, Dr. Ute Limacher-Riebold, Dr. Mary-Pat O'Malley. The three of them, plus Dr. Catherine Bouko and Dr. Julie Carton worked on a very special project for our families which has been co-funded by the Erasmus+ program of the European Union; it's called PEaCH!
PEaCH stands for "Preserving and promoting Europe's cultural and linguistic heritage through the empowerment of bilingual children and families". PEaCH's mission is to offer guidance for parents and educators on how to support, maintain, and develop a child's home language(s). PEaCH also wants to raise educators' awareness of the benefits of bilingualism and home languages.
You will find lots of free resources on this website, and you can download the guide "How to raise a bilingual child" (available in English and French).
NEW BOOK "THE TOOLBOX FOR MULTILINGUAL FAMILIES"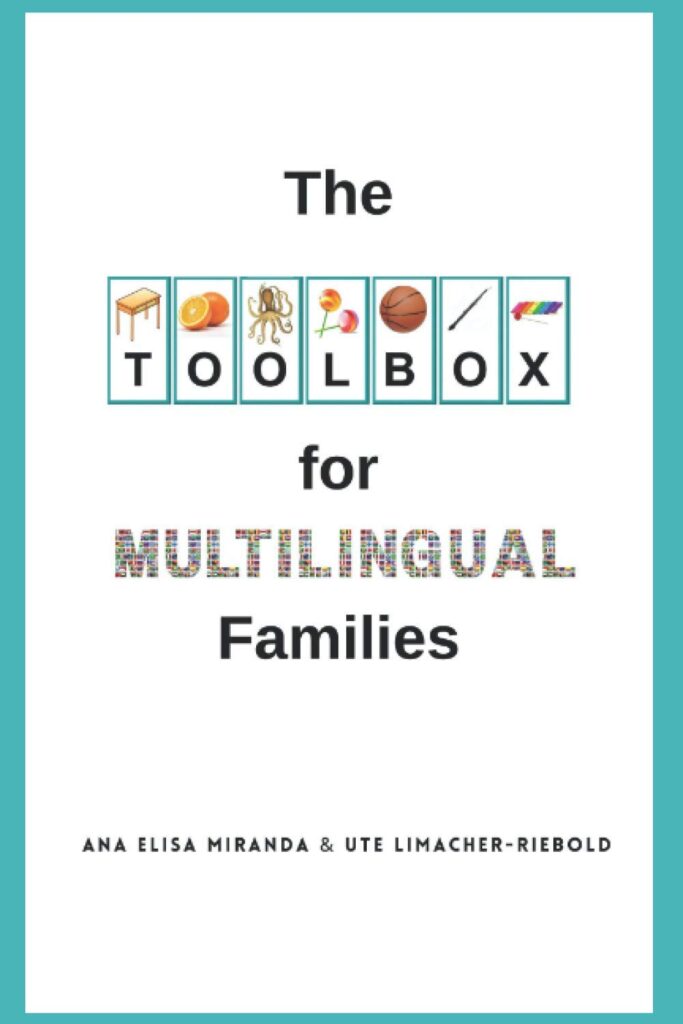 Dr. Ute Limacher-Riebold and Ana Elisa Miranda just recently published a very useful and practical book for multilingual families titled "The Toolbox for Multilingual Families", and I had the pleasure and honor of reading this, together with the guide I mentioned earlier, during the early stages. I highly recommend it and it's available for purchase here.
That's all for now…
Happy winter holidays everyone,
I wish you and your families all the best, and may the next year be a better one.
//Elisavet
Category: Uncategorized