Thousands of rare, new, old and second hand books with an exclusive selection of Melitensia, will be for sale at bargain prices. Don't miss it. A great opportunity for kids and parents alike to go through many book titles and choose their favourite ones, at a price everyone can afford.
The Bargain Book Fair will be held at St. Patrick's Salesian School, St. Juhn Bosco Street, Sliema from Wednesday the 26th to Monday 31st March 2014 from 10:00 am to 19:00 pm.
The book fair will be officially opened by Mr. Jonathan Borg, Managing Director Bluhull Group.
Parking will be available in the school grounds.
Should you require further info, call on 21334614 and 79492555.
*Thank you Lola for bringing this to our attention.
————————————————————————————————————————-
Below you can see the official poster (clickable).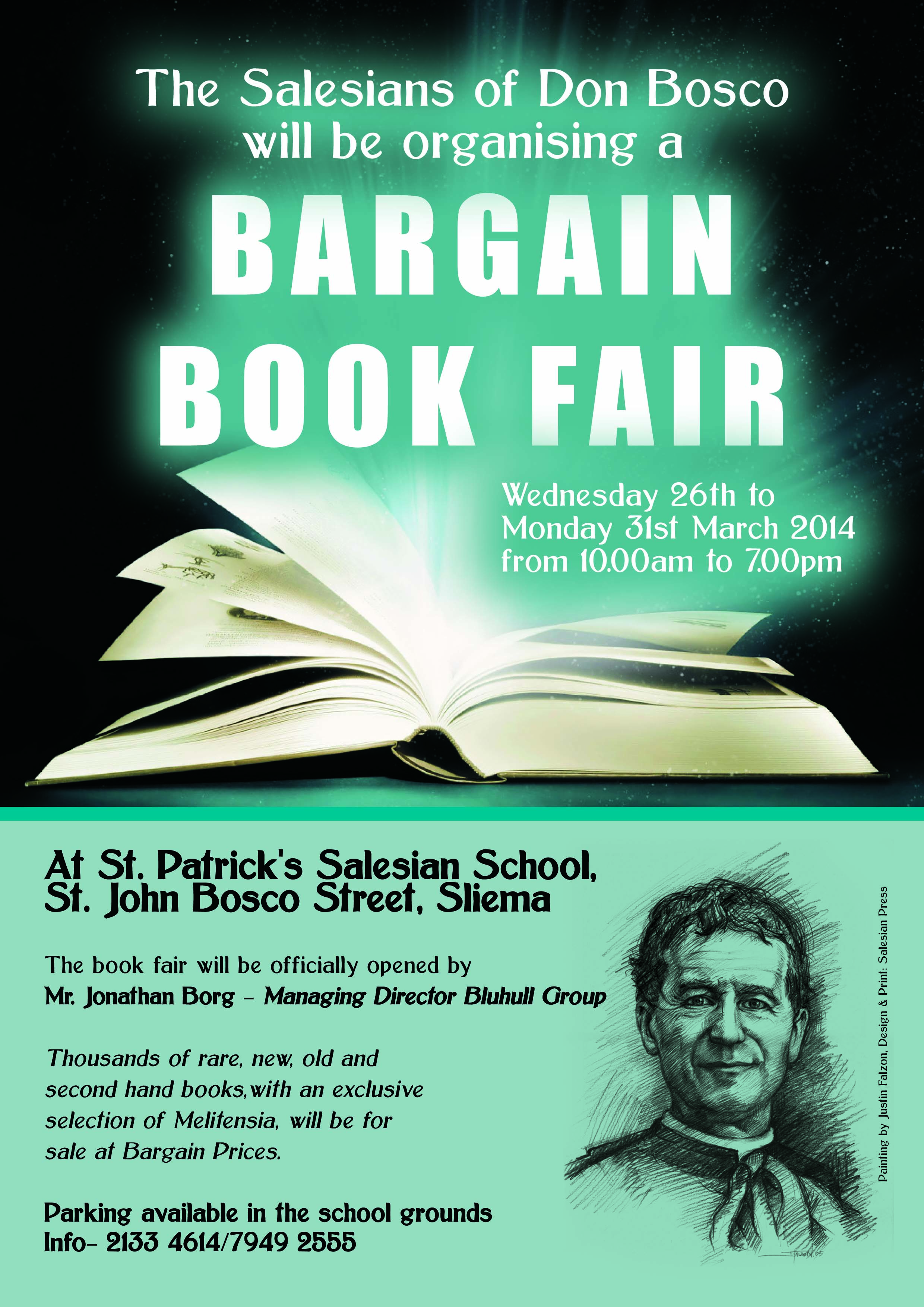 Category: Past events