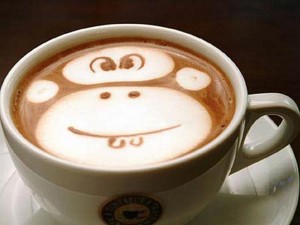 [kkstarratings]
The days when I couldn't keep my eyes open after 22:00 at night are long gone. I now find it harder and harder to go to bed and manage to get a descent sleep. I cannot sleep! If I go to bed, I end up turning around for a couple of hours. Left side, right side, left side, right side. A pillow in between my legs and under my tummy, another one under my feet, and sometimes a third one behind my back. Ah, forgot to mention the 4th one under my head! Does it sound familiar…?
I am 37 weeks pregnant!
Not being able to sleep early also means that I am incapable of getting up early. And if I do, since I often find myself waking up hungry -or should I say starving?-, I walk around the house like a zombie, eat my breakfast , and then go back to bed for another beauty sleep session.
The baby seems to be restless as well. He's moving much more compared to the previous months. I am wondering whether his waking patterns have changed or whether it's simply that there's not much space left in there and I now get to feel every single movement of his. There's a 3rd version as well, which I prefer not to consider cause it gives me guilts. I am still enjoying a cup of coffee -with caffeine- once a day.
Is there any "bad" habit that you didn't manage or didn't want to cut down during pregnancy or breastfeeding?
Category: Countdown to Erik's birth