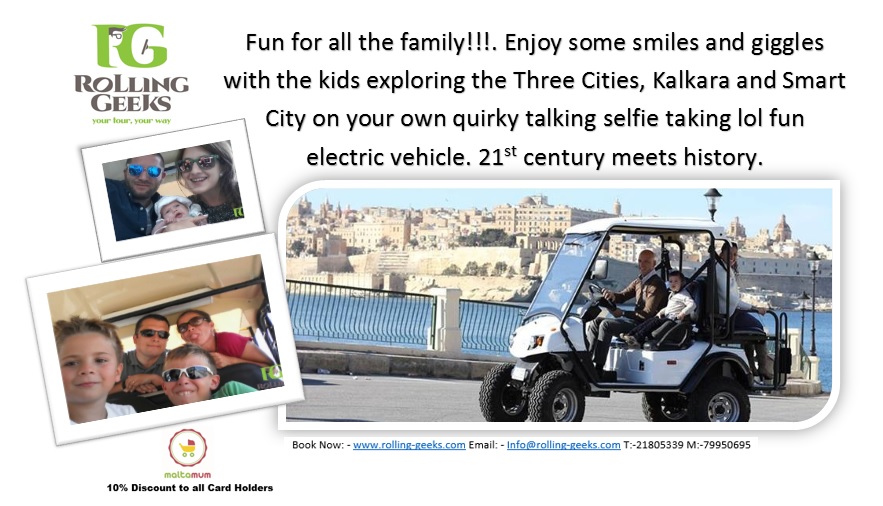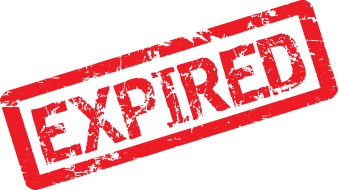 MALTAMUM CARD EXCLUSIVE OFFERS – The Rolling Geeks
About The Rolling Geeks Tour
Are you looking for a great day out with your family? Try out the The Rolling Geeks Tour, a highly recommended activity on Trip Advisor for families, friends and tourists alike.

Rolling Geeks are self drive electric cars, complete with pre-programmed GPS that not only take you on the perfect tour, but explain what you're looking at too. So you get all the benefits of an organised excursion, but with the freedom of being in your own quirky electric car. There really is no contest.

The cars are unbelievably fun, safe and easy to drive, not to mention environmentally responsible, letting you experience authentic Maltese culture and climate first hand. Fancy trying that café, or bunking off the rest of the activity to sit on the beach? No problem. It's your tour, your way.

Start off by enviously scoping out the yachts in the beautiful, Grand Harbour Marina. Then enjoy the trendy waterfront lined with cafés and restaurants, before touring to the secluded sandy beach of Rinella Bay – and that's just the warm up act. There are plenty more things to do and to see.

The tour encompasses everything from the famous Malta Film Studios, to imposing forts, to the tiny charming streets that characterise this area. With each turn of the wheel, your talking car tells you about the sights in English, French, Spanish, German, Italian, Dutch, Russian or Mandarin.

In as little as two and a half hours, your Rolling Geek will take you around Malta's famous Three Cities. The incredible views from Gardjola Gardens are hard to leave, but with so many awe-inspiring churches, traditional piazzas, and architectural riches to see, you'll need to tear yourself away at some point!

If history and culture is what brought you to this area, you sure won't be disappointed. The Rolling Geeks will drive you past all of the following museums so feel free to step out and allow yourself to be transported back in time whether it's at the Maritime Museum, the Inquisitor's Palace – National Museum of Ethnography, Malta at War Museum, all three located in Birgu (Vittoriosa) or Fort Rinella in Kalkara.


* Not advisable for pregnant women.
How to get the Maltamum Card exclusive discount
You will need to present on location your Maltamum Card and ID card and inform The Rolling Geeks that you are a cardholder when you make a booking.
Contact details
Address: Vault II, Captain of the Galleys Birgu, Waterfront, Birgu (Vittoriosa)
Phone Number: +(356)79950695
Facebook: Rolling Geeks
Website: www.rolling-geeks.com
E-Mail: info@rolling-geeks.com

Category: Activities, Lessons & Summer schools, MALTAMUM CARD Discount catalogue, New offers