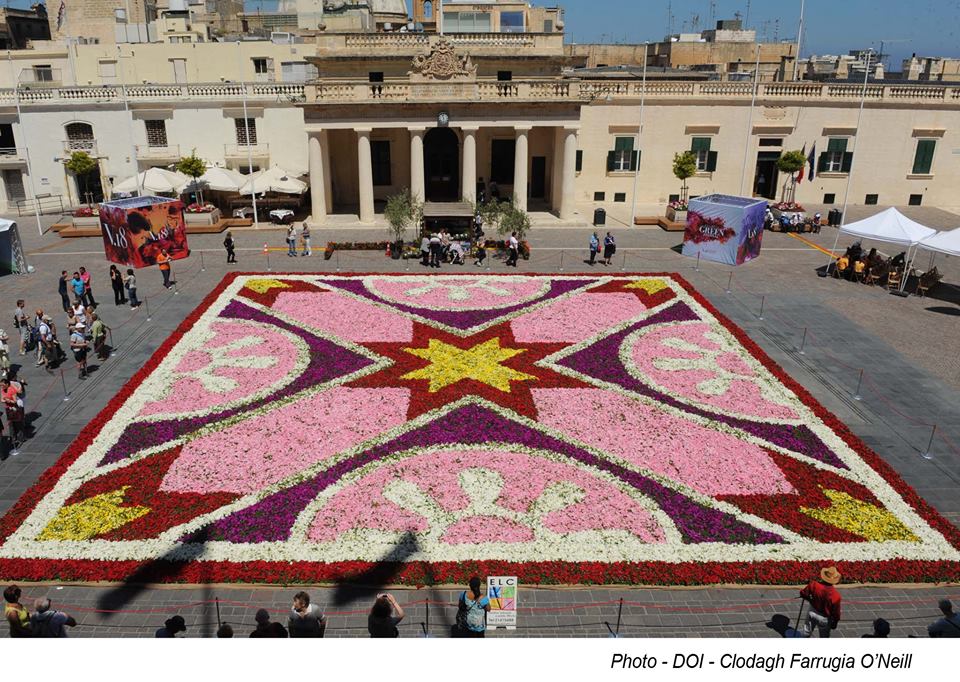 The Valletta 2018 Foundation is holding the first edition of the Valletta Green Festival, an event intended to raise environmental consciousness as part of Valletta's journey towards its European Capital of Culture 2018.
The three day event shall feature a 400m2 infiorata, the largest ever set-up in Malta.
Click here to read more about this event.
Category: Events in Malta, Past events