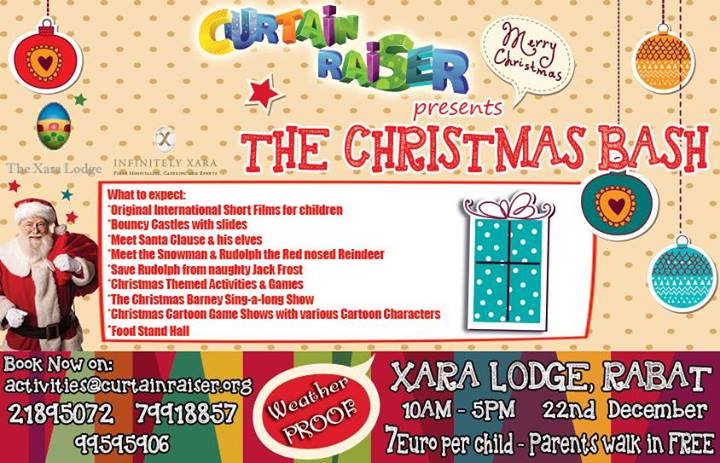 Curtain Raiser are organising The Christmas Bash event at Xara Lodge, l/o Rabat, from 10am to 5pm on the 22nd December 2013 in Rabat. It's packed with fun activities for the kids.
Ticket: 7 Euros per child and parents walk in free.
CLICK HERE TO PARTICIPATE IN OUR EXCLUSIVE COMPETITION AND WIN A TICKET FOR FREE!
For more information click here.
You can call them on 79918857 / 21895072 /99595906 or send an email on activities@curtainraiser.org
Category: Past events