Is it possible to combine comfort and high heels?! Yes, says Frederikke Antonie Schmidt, the owner and designer of the innovative shoe brand roccamore.
Frederikke has spent the last 3 years developing an ergonomic insole that supports the foot, while forcing it to walk anatomically correct in high heels. The insole is covered with a special kind of shock-absorbant latex, the same kind of material that Nike uses for their insoles.
Combining elegant lines and feminine design, Frederikke has created a collection of beautiful AND comfortable high heels."I was tired of always having to choose between sneakers and high heels, I wanted to have shoes that would fit my lifestyle. During my day, like so many other women, I'm often on the go and have to walk a lot, so I simply don't have the time or energy to have sore feet," says Frederikke.
Roccamore means "a fortress of love" in Italian. The name symbolizes roccamore's vision of what shoes should be; small fortresses of love around the feet, instead of the complete torture chambers many people trap their feet in everyday.
In 2013, Frederikke joined forces with online business developer and experienced Maltese-based Danish entrepreneur Line Young Peteri. As a self-aware, fashionable woman with a busy lifestyle and mother of two, Line immediately saw the potential of the concept and fell in love with roccamore. Together the two women are now working on realising the concept, which they have chosen to do through a crowd-funding campaign at the global platform Kickstarter.
"By searching funding through Kickstarter, we invite our customers to be part of the process, with their input, ideas and feedback. In a way, you can say that if roccamore gets funded, it will tell the story of all the people that helped it on the way," says Line.
The campaign just got launched on November 10th 2014 on Kickstarter and offers you an unique opportunity to be amongst the first to get a pair of roccamore shoes and with up to 70% discount. For more information you can sign up for news at www.roccamore.com or follow roccamore on Facebook page and Twitter.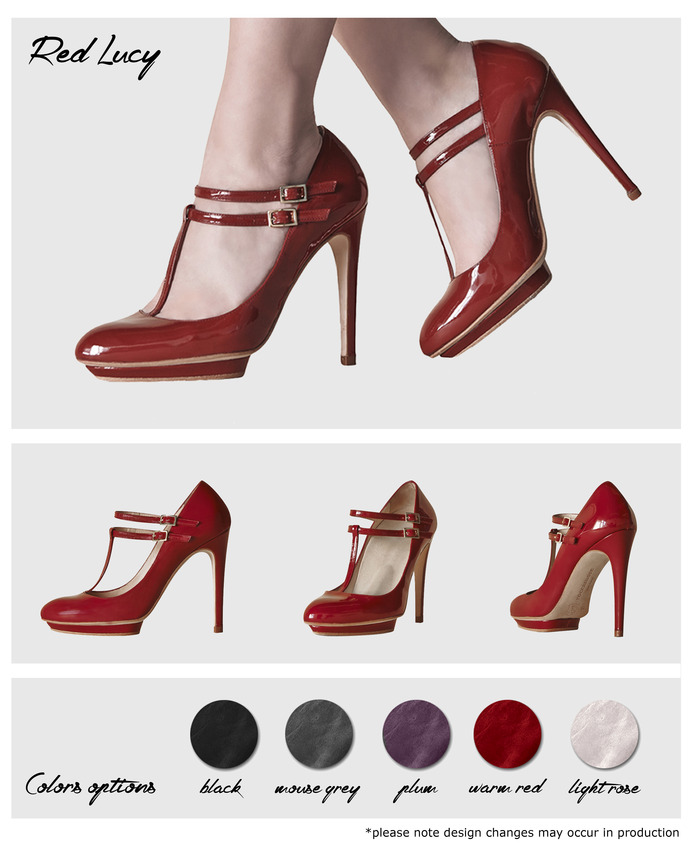 In July, 2009 Frederikke Antonie Schmidt graduated as a shoe designer from Polimoda, Florence. During her studies, Frederikke completely fell in love with the old town, and ended up living and working there for 6 years. Already before her studies, she was working as a designer and in her time in Italy, she worked with various small and medium brands like MaxMara, Elisabetta Franchi, Shiatzy Chen, Icone Shoes, Chie Mihara and Sarah Chofakian.
Frederikke has won several prizes for her design, amongst others for Vogue Italia, Polimoda Talent, Danish Elle, Kea Talent and Muuse.com. In December, 2009, Frederikke was appointed Creative Director of the Hungarian/ Italian brand Mermaid Shoes, where she worked until 2011, when she decided to return to Copenhagen to study a PBA in Brand Design at KEA and start roccamore.
Line Young Peteri has worked with online and with media since she was 19. She's been a part of the 12 million euro sales of Jubii Auction to QXL.com, Co-Founder of the successful online publishing company Zmags.com which last year was sold to the Gorres Group. She has besides that worked with Danish topdesigner YDE, the exclusive watchbrand DeWitt and the Maltese boutique agency Chestertons. Line was norminated and has won the prestigious Cosmopolitan's award 'Fun Fearless Female entrepreneur'.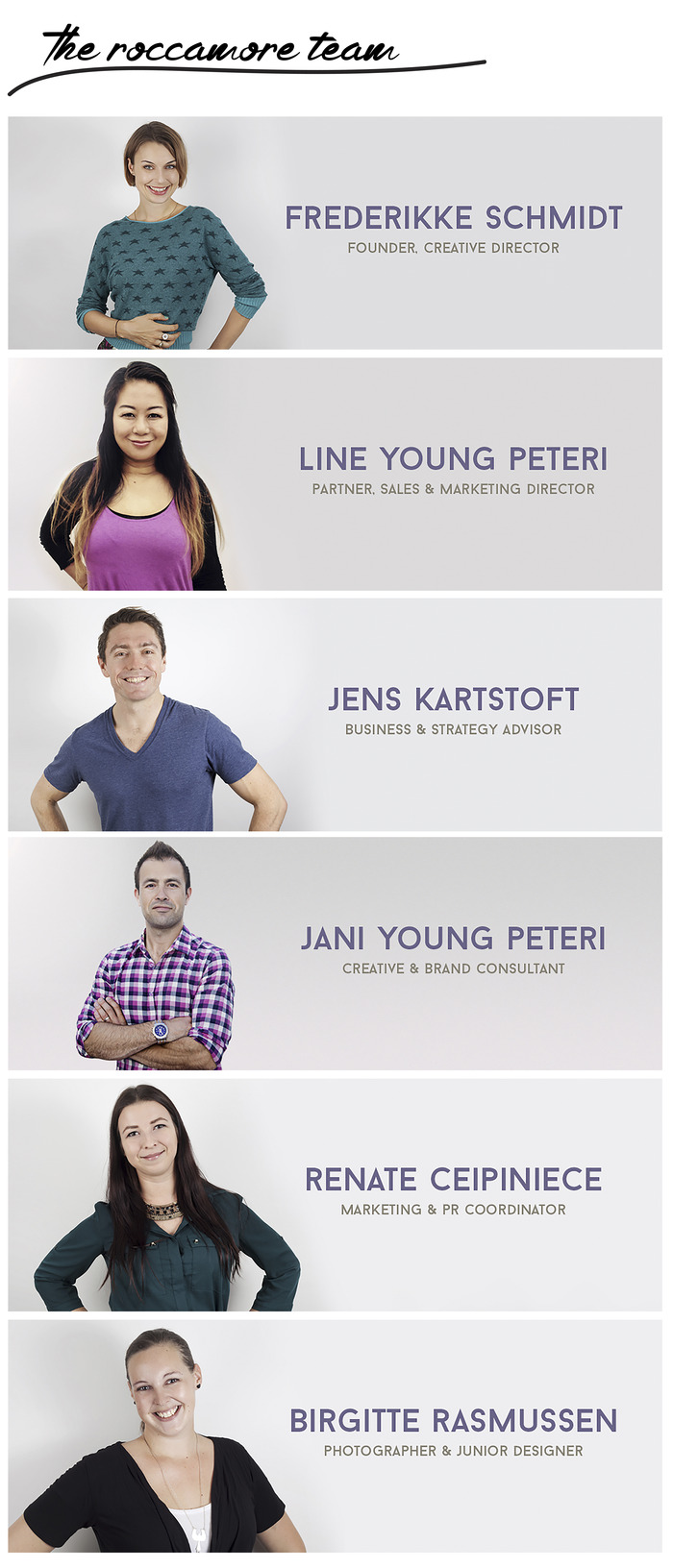 Category: Shopping