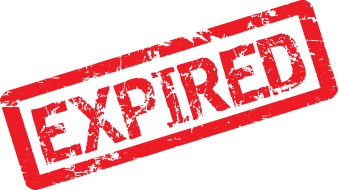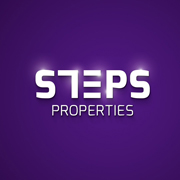 MALTAMUM CARD EXCLUSIVE OFFERS – STEPS Properties

DISCOUNT – a 40% discount on the agency fee which you are due to pay. This discount is not a onetime offer. This discount applies for every time the individual lease out a property through STEPS Properties. This is not valid for landlords.
COMMUNICATIONS – Should you require communications (phone, internet and TV) in your new accommodation, STEPS Properties will assist you in procuring these services.
About STEPS Properties

More often than not, testimonials speak for themselves so lets start with these ones.
'Moved into my new penthouse almost two weeks ago, the team were top quality. By far the easiest move I have made on the island and I highly recommend!' – Keith Hathaway
'With no doubt holding the largest archive of properties and with great knowledge of the letting business and always doing their best to help you in any way needed – I give STEPS my highest recommendation.' – Anna Colley
'Outstanding customer service!' – Dario Mazzola
'Test the Best' – Michael Steen Pedersen
'Best service in Malta. Ideal for expats & people who intend to find a great place to live on the rock. Warm regards from a happy customer :)' – Erik Smith
'Super service and knowledge. Used by many of my friends and never heard anything bad' – Jacob Nielsen
I have personally used their services and Ina Pavlova, one of the founders, was by far the best real estate agent we have ever used. She quickly understood what we were looking for and didn't waste our time taking us around properties we wouldn't be interested in and negotiated the price down on our behalf and some extra benefits. Her partner and co-founder Garett Zammit on the other hand is Maltese, so the two of them can perfectly understand the needs and wishes of Maltese and expats alike.
Garett and Ina have gathered a group of talented people with a passion for finding the best way of living. At STEPS Properties, their philosophy is simple, yet it is the key to their success: The right agent makes all the difference.
Finding your dream home is never easy. And you know that somewhere out there, in those thousands of listings, it must exist-the one special place that reconciles that you want. At STEPS they discover what's in your head and in your heart and help you find that rare home that speaks for both. And on top of that, you will get it for 40% less on agency fees with your Maltamum Card.
STEPS Properties pride themselves in having one of the largest databases of properties for rent throughout Malta. They have an eye for quality and a reputation for great service. They specialize in long term lets (6 months or more) and have a varied selection of property types from 1 bedroom apartments right through to palatial houses of character. The choice is yours! The range is wide and exciting.
They also have a wide range of quality short lets for the Maltese Islands from penthouses in Sliema to rustic farmhouses in Gozo as well as beautiful palazzos and houses of character for those wanting a more traditional taste of what the islands have to offer.

Insight into rental procedures in Malta, provided by STEPS Properties: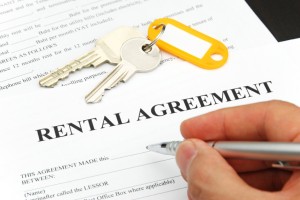 A long let is usually for a period of not less than 6 months. The rental price is usually substantially lower than the short let price and that is why a contract binds the lessee to take the property for a minimum period. All contracts (unless agreed otherwise) include a 'force majeure' clause which gives the Lessee the right to terminate the lease before it's lapse, should he/she have to leave the island for a valid reason.
1. Refundable security deposit – usually equivalent to one month's rent.
2. Rent in advance – the standard is one month's rent in advance however this can vary depending on the landlord.
3. Agency Fee – The standard agency fee is equivalent to ½ of the first month's rent from the Landlord and ½ of the first month's rent from the tenant, + 18% VAT. (However we offer 40% discount to all Maltamum Card holders). This fee is only payable once you have signed the contract on an apartment.
4. Other expenses – Besides your monthly rent, other expenses you would usually incur are: water and electricity consumption and internet and cable TV service charge.
5. Exclusivity – Apart from the properties available to multiple agents, our company offers a significant number of exclusive properties finished to high standards.
Contact Details
Website: www.stepsproperties.com
Facebook: STEPS Properties 
Ina Pavlova: +356 9987 8073 | Garett Zammit: +356 7777 1700
Email: info@stepsproperties.com
Category: MALTAMUM CARD Discount catalogue, New offers, Services