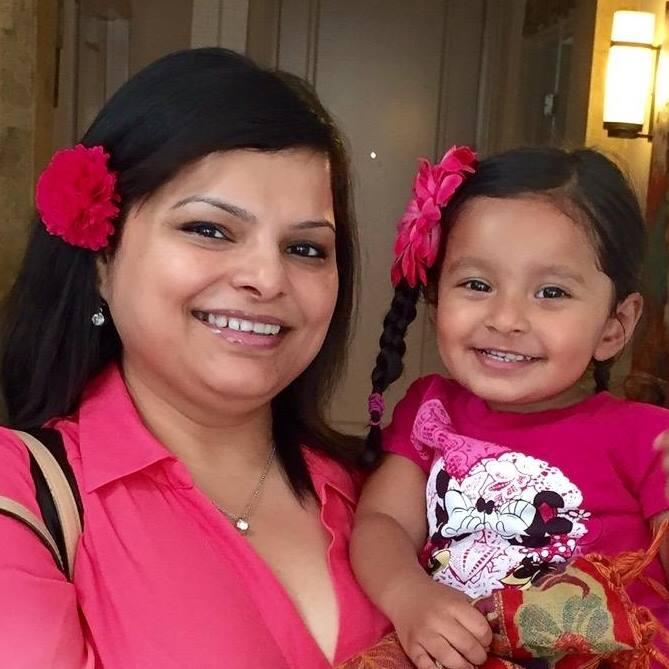 Pragya Tomar is one of these rare multi-talented women who seem to be able to sparkle some magic in everything they do. Before her biggest miracle, her daughter Nishka, came to life, Pragya was already leading a life full of smaller and bigger accomplishments.
Born and raised in New Delhi, India, she came to study at the USC Film School in 2003 for an MFA in Film, Video, and Computer Animation (Los Angeles, California). She received the prestigious Sloan Award in Animation at USC in 2006. After graduating, her first lighting and compositing opportunity was at Walt Disney Feature Animation for the CGI film Bolt . Since then, she has worked on many Feature films, TV shows, and CGI commercials.
She now works as a Visual FX Artist by the day and a passionate storyteller by night. For the past six years, she has been working at Nickelodeon Animation Studio, inspired every day by the best in the industry. At night, when the family is fast asleep, Pragya is working on her very own children stories, inspired by her motherland, India.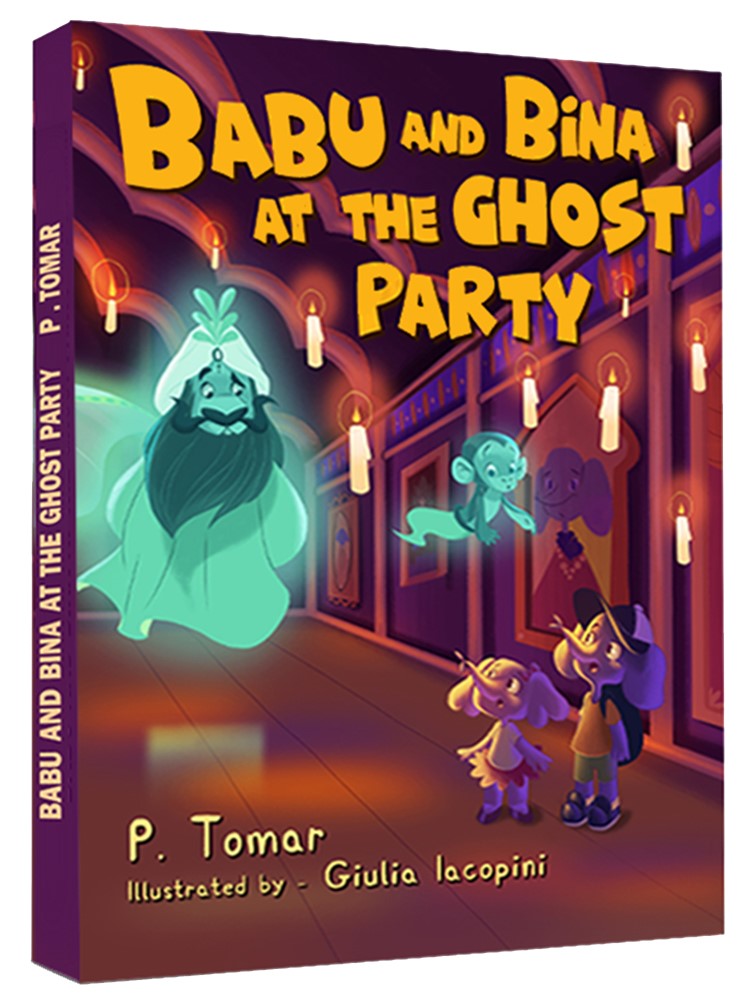 Her debut picture book Babu and Bina at the Ghost Party quickly hit the Amazon best seller ranks and received 5 stars on Reader's Favorite. I loved the story and I found the illustrations captivating. It 's the fascinating story of two elephant youngsters, Babu and Bina, who go to see the old Indian fort. A spooky adventure that introduces the little ones to the Indian culture and history.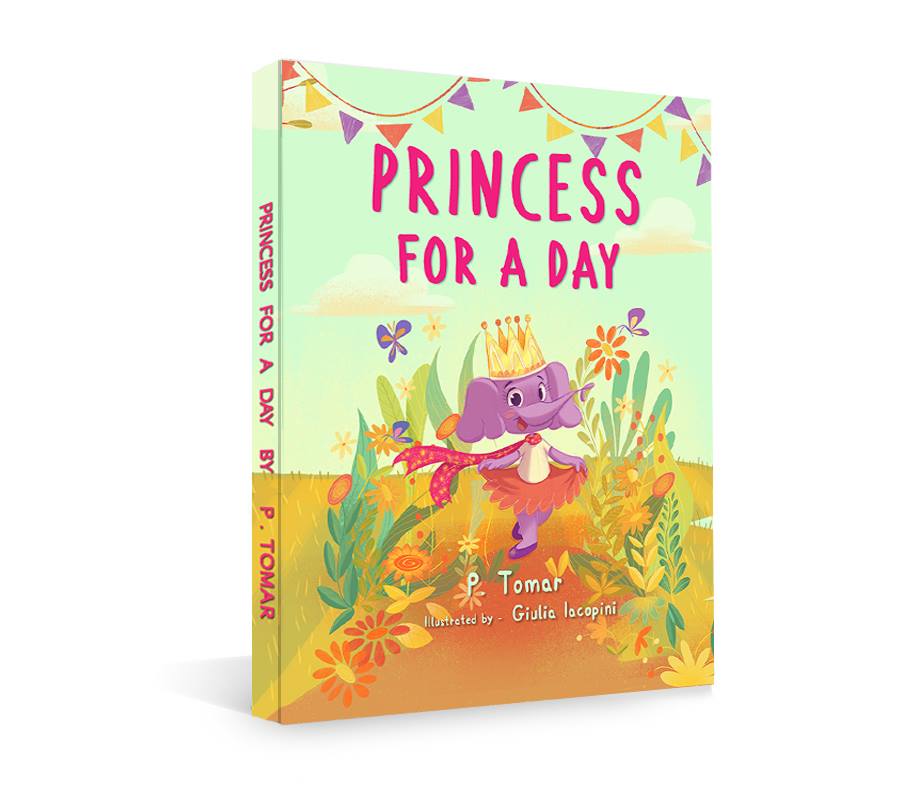 Her second book 'Princess for a Day' is now available to download for free as an eBook on Kindle but you need to hurry! This offer expires on Tuesday 26/02/2019! I said I loved her first book, right? Well this one, I ADORED IT! Can't wait to read it to my children! Download it now, here!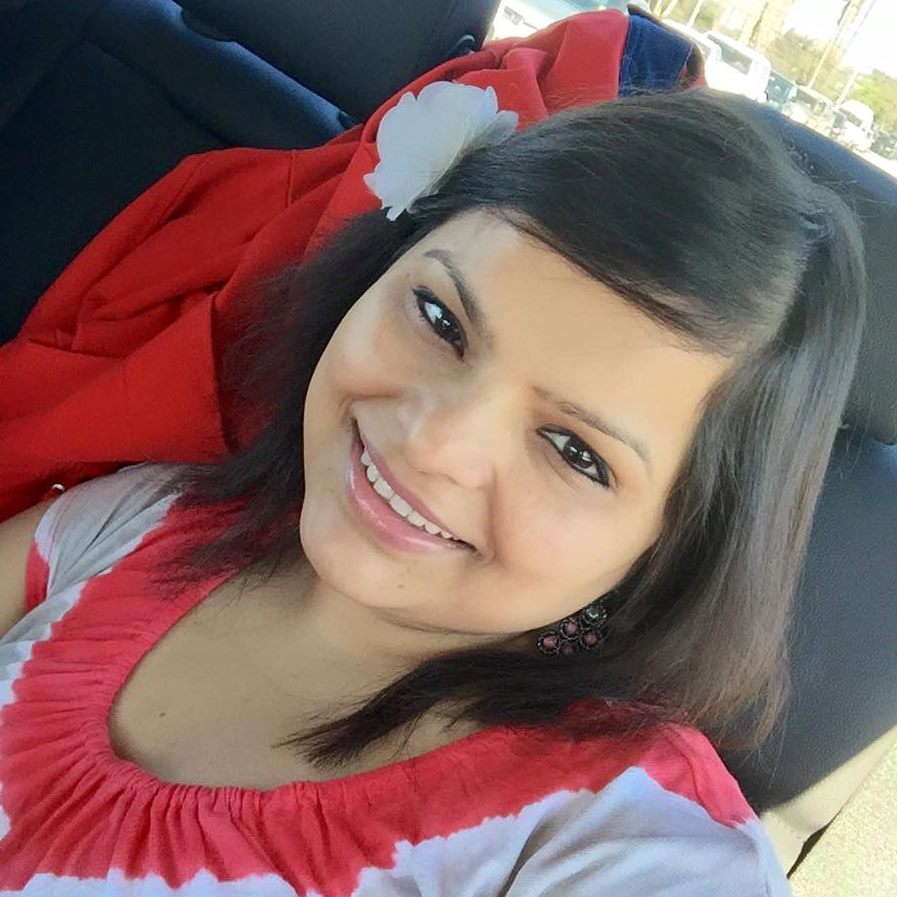 Interview with children's book author Pragya Tomar
'I love being a mother to my wonderful five-year-old daughter, Nishka, the source of my joy, imagination and creativity. I love my family, and I enjoy spending time with them and cooking delicious recipes! I consider myself a highly energetic, creative individual, a movie buff and a book buff. I enjoy writing new stories and new characters on a daily basis. I grew up in India in a large family and a year-round full of colorful festivals and celebrations. I personally think people are happier when they are surrounded by supportive family and friends. My books reflect my strong family values, mutual respect, love and support.'
What does a 'Visual FX Artist' do?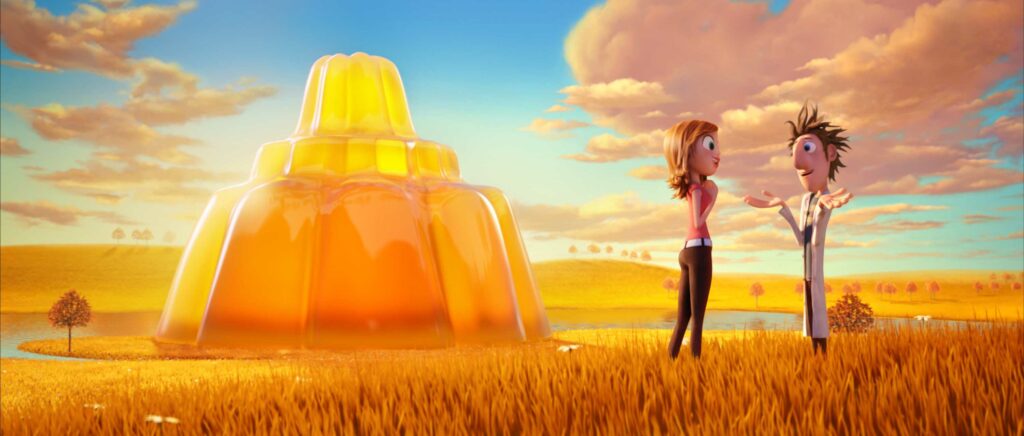 I work in Computer Graphic imagery, where I do lighting, compositing, rendering for characters and sets for shows using software tools such as Maya and Nuke. I also create FX rigs and texture paint character, sets and props. We use cutting edge technology in Computer Graphics to develop beautiful imagery! I love my job and enjoy working on TV shows and movies. In simple words, what I basically do is to take a fully 3D modeled scene from the modeling team and paint textures on characters, sets and props and then add lights to it. Just like the lights in real life, but inside a computer. My primary job is to make sure the scene looks convincing and appealing with realistic lighting, such as sunset, night, overcast, interior or dynamic lighting as per the vision of the anime movie creator and/or the art director. Once I am done with the lighting, the shot is ready for rendering and compositing. Once approved by the Creator/Director these shots go to post production for final delivery.
Visual FX Artist by the day, and a passionate storyteller by night. Please talk to us about your books.
I love telling stories to my daughter and books are a great resource to foster imagination, knowledge and creativity. My daughter asks me often to tell her stories from my childhood in India. That made me realize that we don't have that many books from India. I believe, I could fill that niche and write cultural books that have a global appeal. Such books give an opportunity to open a dialogue about other cultures, family values and traditions.
Babu and Bina at the Ghost Party, my first picture book is a journey to the beautiful exotic culture of India. The two main characters are Babu Trunk and Bina Trunk, two cute elephant siblings who have been based on my brother, myself, and our childhood adventures (I love elephants!). When the Trunk family planned a trip to an old fort, Babu Trunk and Bina Trunk got themselves trapped in an isolated cavern. They stumbled upon the ancient ghost of a great Maharaja, the king! But instead of being afraid of the ghost, Babu and Bina made a bargain – and that's where the fun begins. This colorful, imaginative picture book, will take your children back in time. A story that highlights the Indian History through a magical adventure.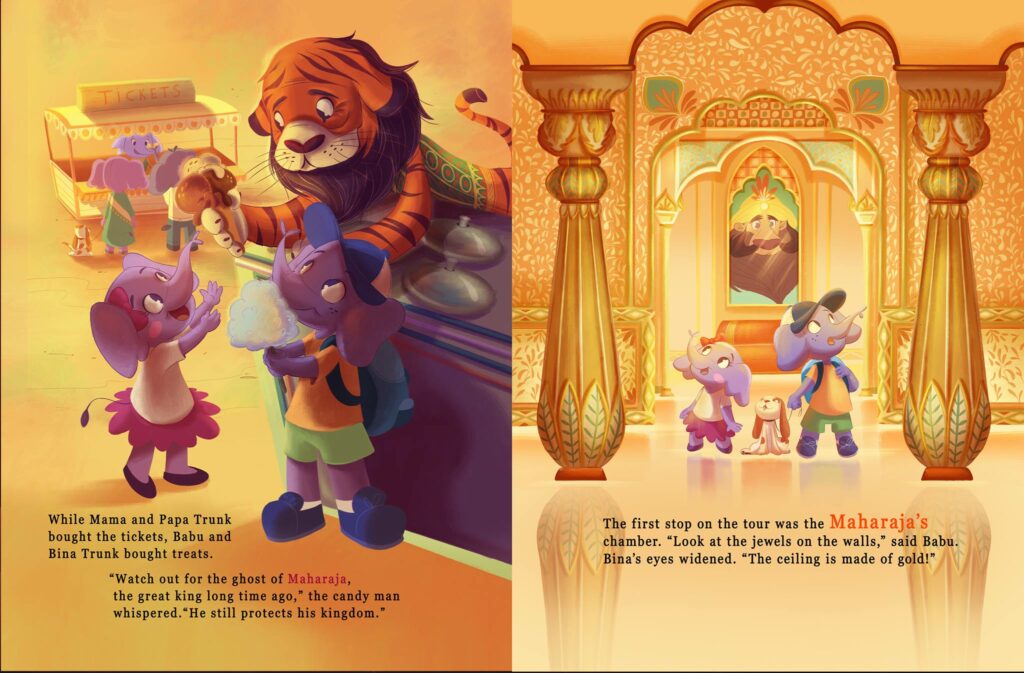 My second children's picture book is called 'Princess for a Day', and is the second book in the Babu and Bina series. Bina Trunk thinks that being a princess makes her special and better than others, but she quickly realizes that she misses out on having fun with her friends. Princess Bina learns an important life lesson, that everyone is special, and no one is more important than anyone else.Rhyme and repetition engage young readers while demonstrating the importance of following one's own heart.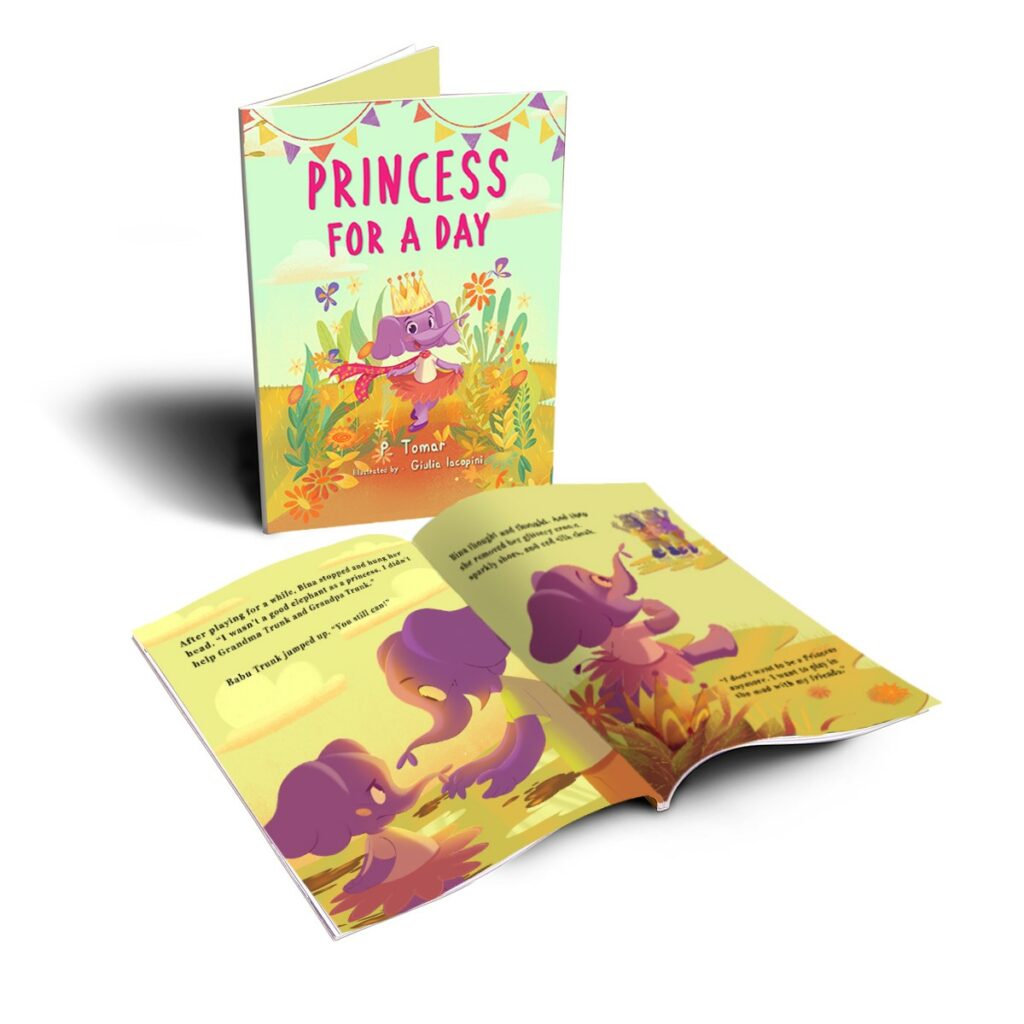 You grew up in a home influenced by science (please clarify what kind of scientist is your dad. As a child, you had asked your father some big questions like 'If I do not know where we come from and why are we; what we are?'. Have you now found some answers?
My father was a scientist in Physics and specialized in super conductors. He did his PhD and Post-doctoral research at the University of Zurich, Switzerland. He was well traveled and spoke six languages. He read many spiritual books and research papers from Buddhism to theories by Einstein and Carl Jung. His perspective was quite unique. He believed that spirituality and science are interconnected just like quantum physics. Our thoughts create our reality. He believed in a higher consciousness, that keeps everything at balance. When I was in high school my father took our whole family to meet a spiritual master who meditated under a tree for 35 years. My forthcoming book is a memoir about meeting him and getting some spiritual insight about finding meaning to our existence.
What led you to USA and why did you decide to stay there?
My undergraduate degree was in Architecture in India. Unfortunately, I didn't like practicing it. Instead, I specialized in Computer Graphics, opened a small studio and produced virtual walk-through animations for architectural designs. I wanted to learn more when I saw movies with amazing visual FX such as Jurassic Park and Star Trek which were huge in India. I joined the USC film school in USA to pursue my passion in storytelling, film-making and visual FX. When I joined USC I was exposed to a vast variety of subjects and it was an eye opening experience for me. I took some writing classes and interactive film making classes, which motivated me to be more creative.
Did you sense from an early age exactly what you were meant to do or to be in life?
I always loved playing with colors, patterns and designs. I wasn't really sure what I wanted to do but I always wanted to do something creative! I have read hundreds of books on metaphysics and spirituality. I hope by writing my memoir I can help contribute to the ongoing social and philosophical conversation about our existence and add more meaning and value to it.
I read on your website that you have submitted a film proposal, "SAAR". Please talk to us about this project.
'Saar' – means the summary of life. It is a fictional story inspired by my spiritual and scientific experiences growing up in India. It is about a character suffering from terminal cancer and finding a meaning in his life. He teaches Math at a university and visits India to find his roots. There he meets a Guru who shows him some wisdom and light.
If you could know the absolute and total truth to one question, what question would you ask?
Where did we come from and why are we here?
If you could have dinner with anyone from history, who would it be and why?
I would love to talk to Mahatma Gandhi and his ideology and how he managed to liberate India without the use of violence and war.
What's the craziest thing you have ever done?
When I decided to study at the USC Film school and move to USA all the way from India, without knowing anyone and with just enough money in my pocket to get through the first semester.
What do you think about when you're alone in your car?
I try to practice thoughtlessness. A certain kind of meditation which relaxes your mind.
Pragya before becoming a mother, and after. In what ways did parenthood change you?


I lost both my parents young and that left a big void in me. After becoming a mother, I felt that void was filled. Nishka has made me emotionally happier and balanced. Being a mom has made me more creative, focused and efficient in my work.
If you could travel back in time and give an advice to your teenage self what would that be?
Love and cherish every moment spent with your parents and family.
What is your vision? Where do you see yourself in 5, 10 years from now?
I hope that my books turn into movies and TV shows. I want to write a variety of books from children's picture books to chapter books with diverse characters and backgrounds for readers to learn and enjoy new adventures from all around the world! My third book in the Babu and Bina series called "Jungle Adventures" is coming soon in July 2019. Another Middle grade chapter book called "Fatima and Bonnie meet the mighty Yaksha" Book-1 is also coming out soon in June 2019. I am also writing a spiritual memoir about my experience growing up in India.
Contact Details
Facebook: Author Pragya Tomar
Website: www.pragyatomar.com
Download her latest book – free now on Kindle https://www.amazon.com/Princess-day-Babu-Bina-Book-ebook/dp/B07NYBLDP2/
Category: Interviews, Uncategorized