Babywearing is not a new trend. It is not just a fashion that will fade away. It has been practised for centuries in many countries all across the world. If you think about it, has there ever been a mother who didn't have daily chores and a baby who cried for cuddles?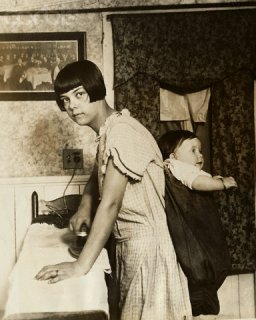 The baby wearing practice had been forgotten for a while in the industrialised world, but now it's coming back with force! And our job is to to educate ourselves, and others, about the benefits, and about safe babywearing. I wouldn't recommend for instance wearing your baby this way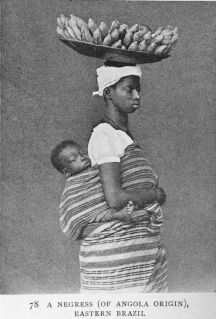 or that way 🙂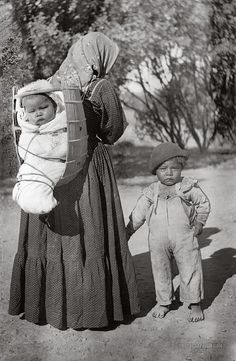 Thankfully it can now be done better and safer. All we need to do is choose an ergonomic carrier, wrap or sling, from a reliable, well-known brand, and get personal assistance by a knowledgeable person/educator and/or read about babywearing safety and watch relevant videos online.
Next, pass on the word to the ones who might stare or comment in an inappropriate manner to us babywearing mamas  😉 It would be good to get to know for instance that worn babies cry 43% less! Click here for the article I wrote for EVE on the Benefits of Babywearing.
Jenny Barbara Buhagiar wrote this hilarious post and uploaded on the FB group 'Babywearing Malta', and it inspired me to publish this blog post: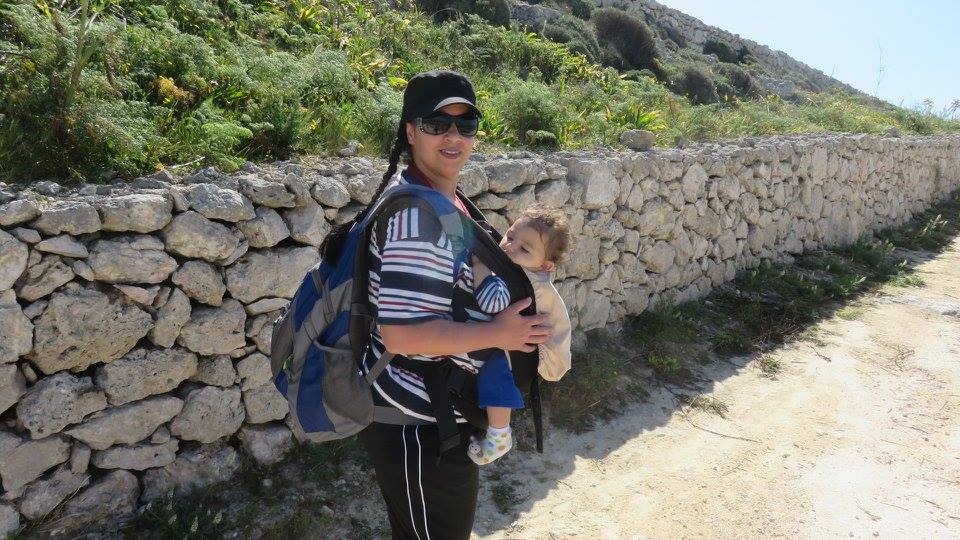 'Yes he's breathing
Yes he can move
No he isn't going to break my back
No I am not going to fall with him
No he's not depressed, have you seen his smiling face?
No I don't think it would be better to use a stroller for a 5 minute walk which ends in a flight of about 20 stairs
Yes he's cranky today .. he's teething & would be anyway outside it
No I don't think he'll still be asking to sleep on top of me on his wedding day (I probably won't even make it as far as his first overnight scout camp)
If you're still not convinced, please do mind your own business anyway
Now where can I get the above printed on my carrier!'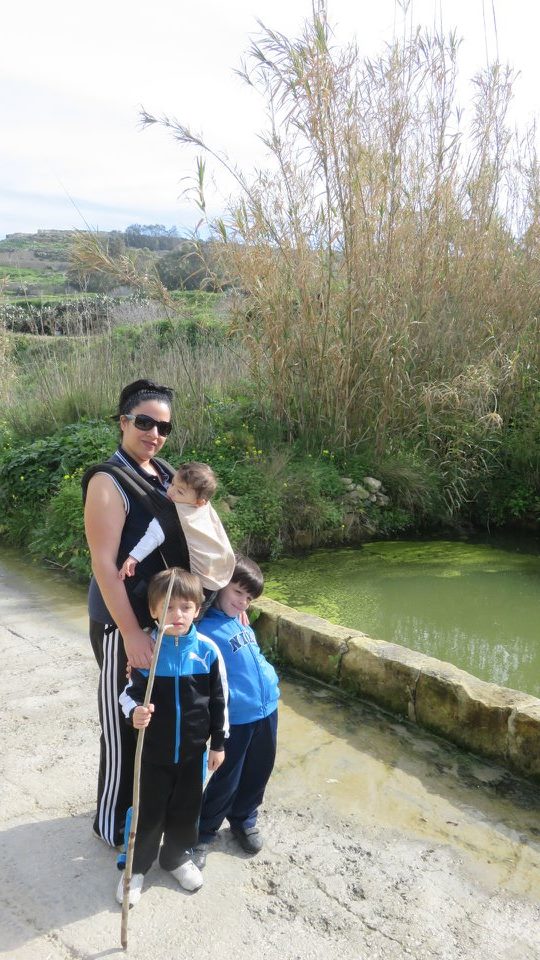 Expat mums mention that they mainly receive positive comments and looks. That has been my experience as well.
(Here is us now in blooming Horten, Norway, going to places where the strollers don't go)
But I suspect this might just be a cultural barrier.?
A Greek older woman for instance (I am Greek), would always feel it's 'OK', if not her 'duty', to interfere and pass on some well meaning advice to a new mum in order to 'protect' the baby and educate the mum who she feels needs guidance. If that mum happened to be a foreigner though, she would most probably simply smile, nod and move on. Except, of course, if she really believed that the said  baby was in danger, and she would run to its rescue.
Like in the case that Pauline Lephew, our new Sales Representative located in Sliema, describes: 'I mostly get a lot of smiles too but I wouldn't be able to count the number of times people asked if I needed help, scared that I was going to drop my son'.
After having lived in Malta for a decade, I find many similarities in between the mentalities of the two countries, and I think the case scenario I described applies here as well. Maltese mummies, please correct me if I am wrong 🙂
Aimee Cassar on the other hand, says: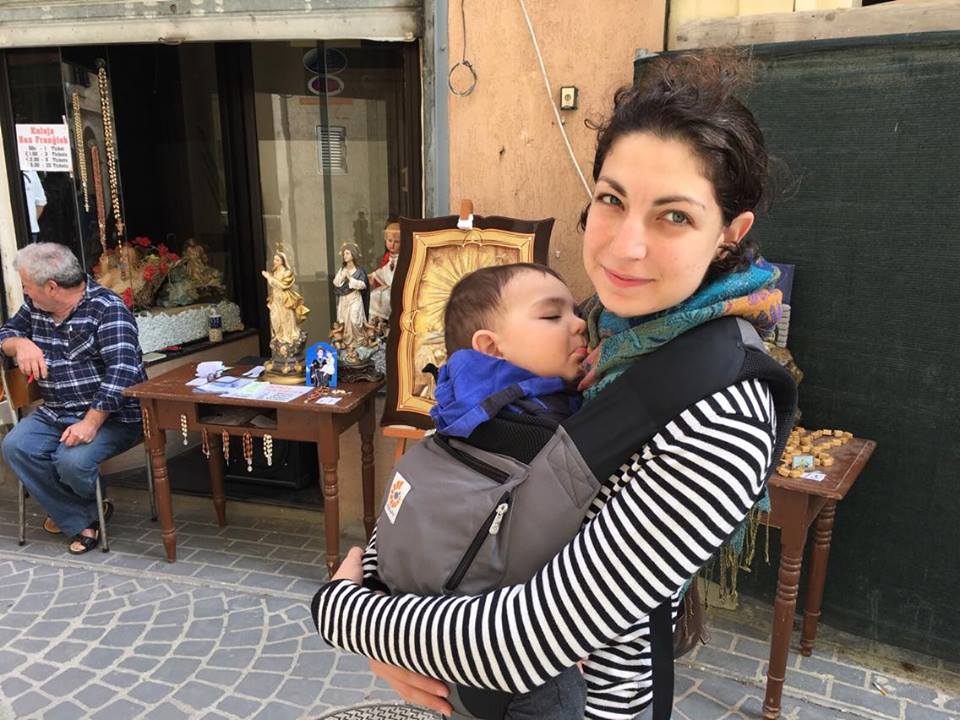 'My husband does the wearing now my son is nearly 20KG and almost 3 yrs old. Instead of such comments, he gets lots of smiles, women smiling and speaking with him as they see him as 'good daddy material' and it would serve him as a good way to pick up women if he was available. Seems to be very different for men!! haha' and Joanne consents 'So true! My husband used to go for walks wearing our son. He always said that he got lots of smiles from women'.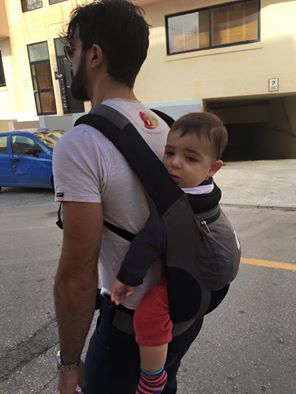 As a conclusion, I will use the comment from Tiziana 'No I'm not depressed (jew ghandi attakk nervuz)…I'm just busy caring for my baby…after all that's what a mama is supposed to do!!!'
Have a lovely day ladies! Keep on wearing those bundle of joys of yours, while you care for the rest of the family and yourself.
A happy baby, equals a happy mama, and a happy mama is like a bright sun shinning and bringing joy to the whole family.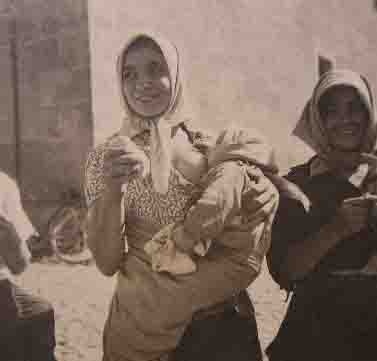 //Liza
Category: Ergobaby, Maltamum Shop