1) Ergobaby mums in Malta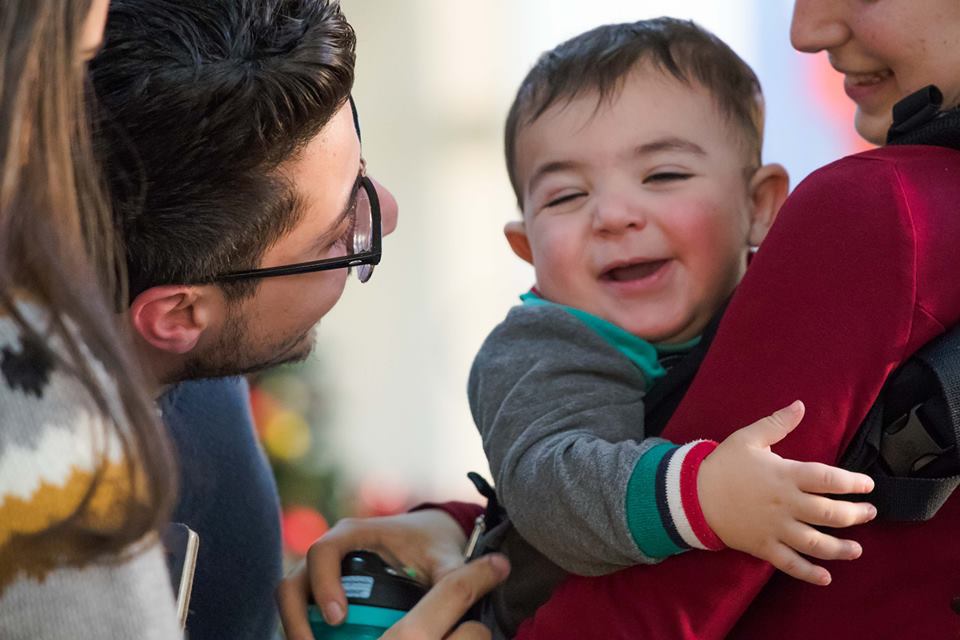 Aimee tells us that 'Ben is enjoying our office Christmas party and is talking to everyone because he is at everyone's level. HE LOVES the Ergo! When he sees me strapping it on he starts to jump up and down 🙂 '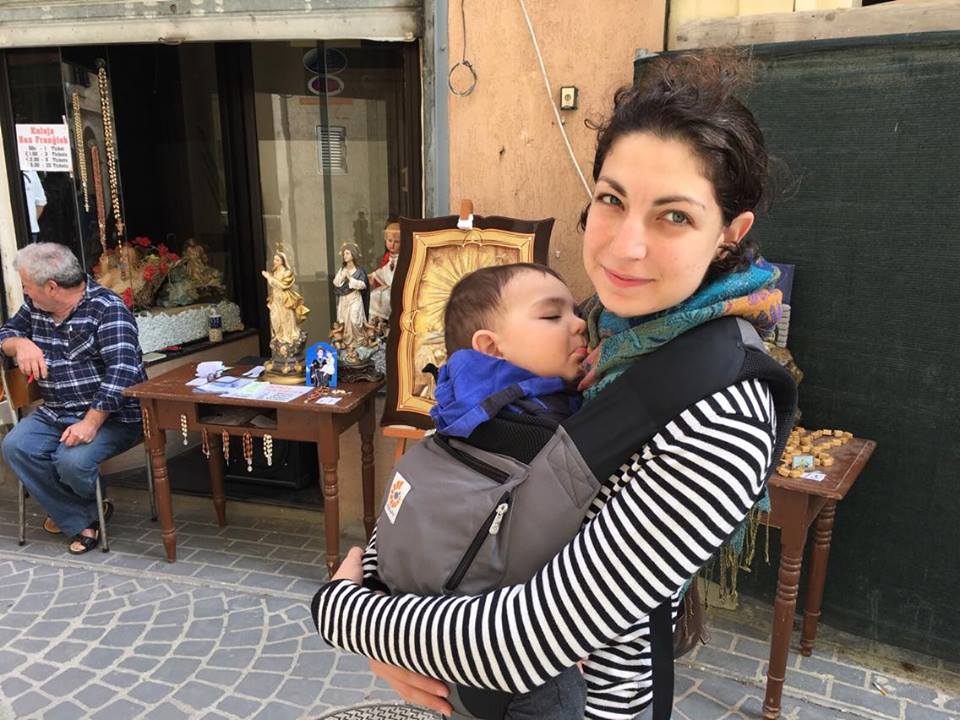 Aimee and her partner enjoy an active lifestyle involving trekking in the Maltese nature and abroad. The carrier they chose to fit their lifestyle is the classic Ergobaby Performance .
I also loved the following picture with Aimee and Ben; baby wearing gives us the opportunity to care for our little ones while we still enjoy life, hands free 🙂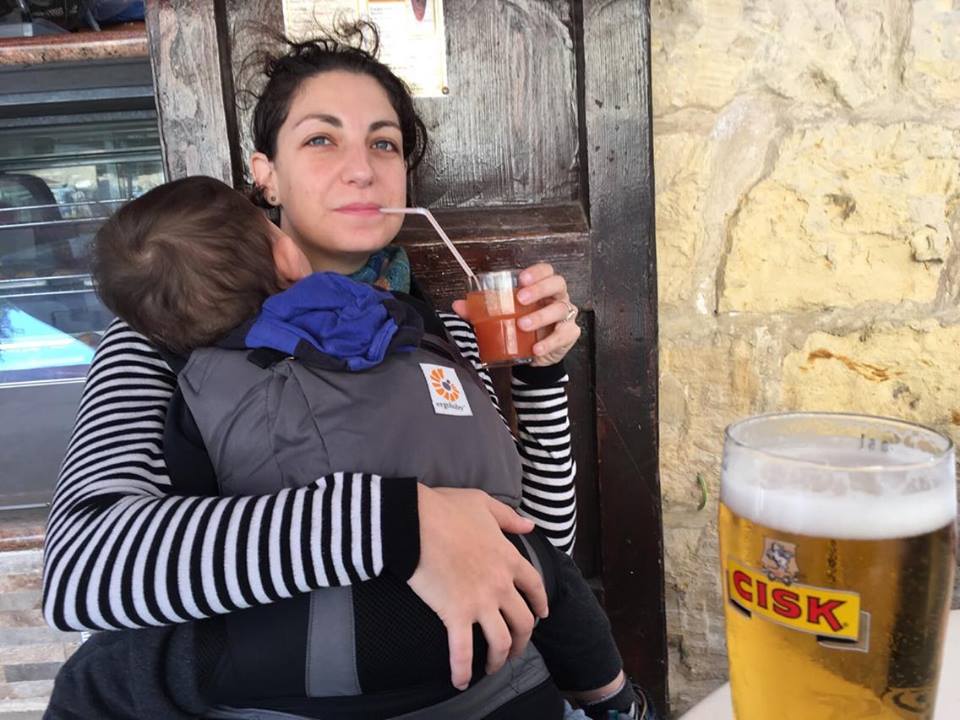 Monique opted for the 360 pure black Ergobaby carrier. Wearing the little one allows her to have her hands free to care for her other children.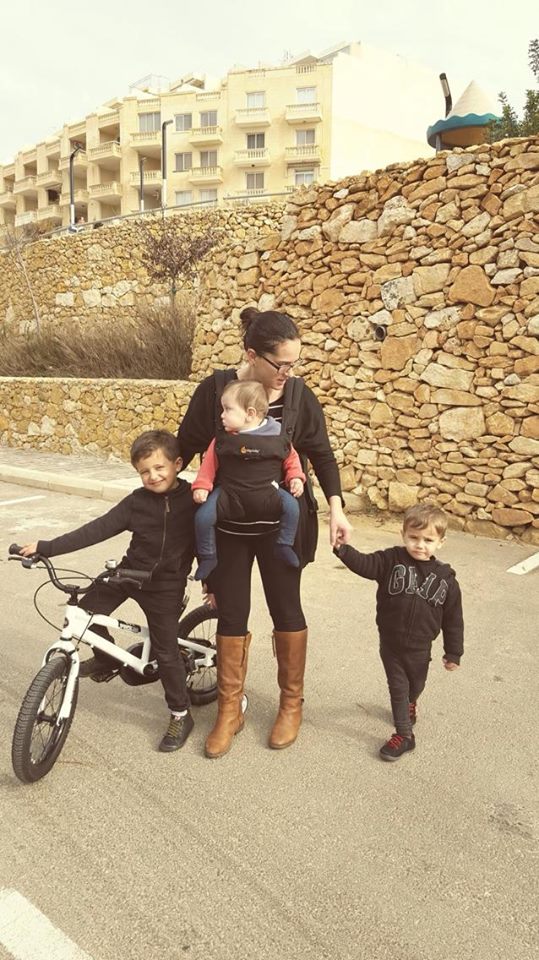 Gayle and her little one in the brand new Ergobaby Original Baby Carrier – Black Twill from the 2016 collection.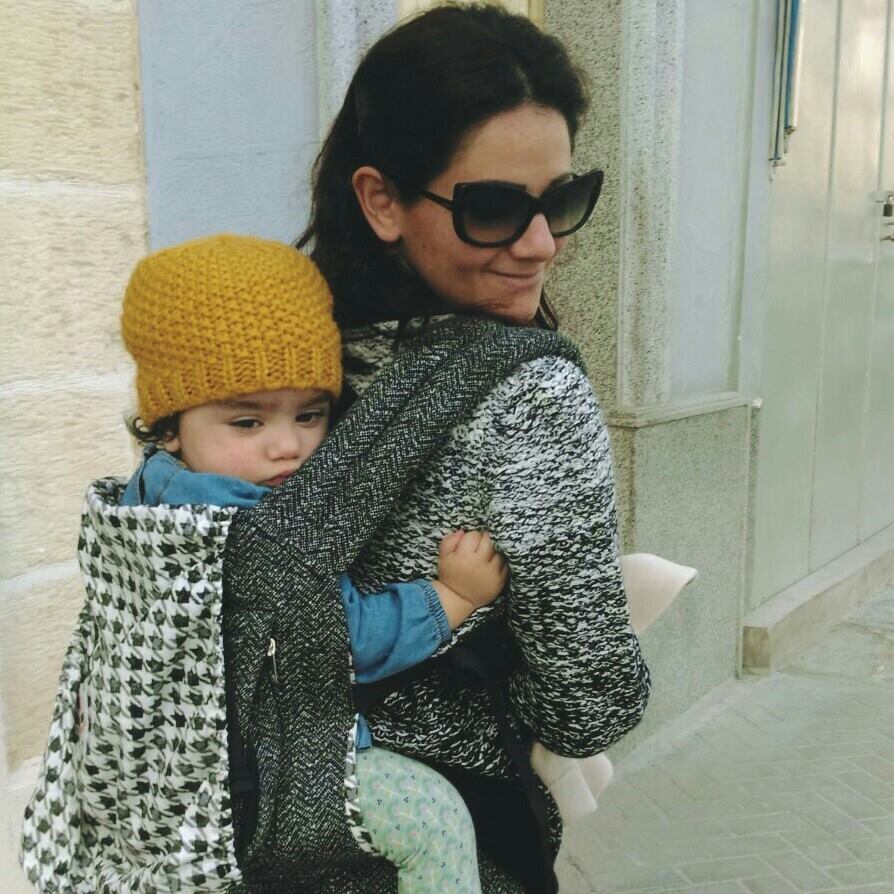 Barbara and her family at the Sliema Arts Festival with their 360 Ergobaby in grey colour.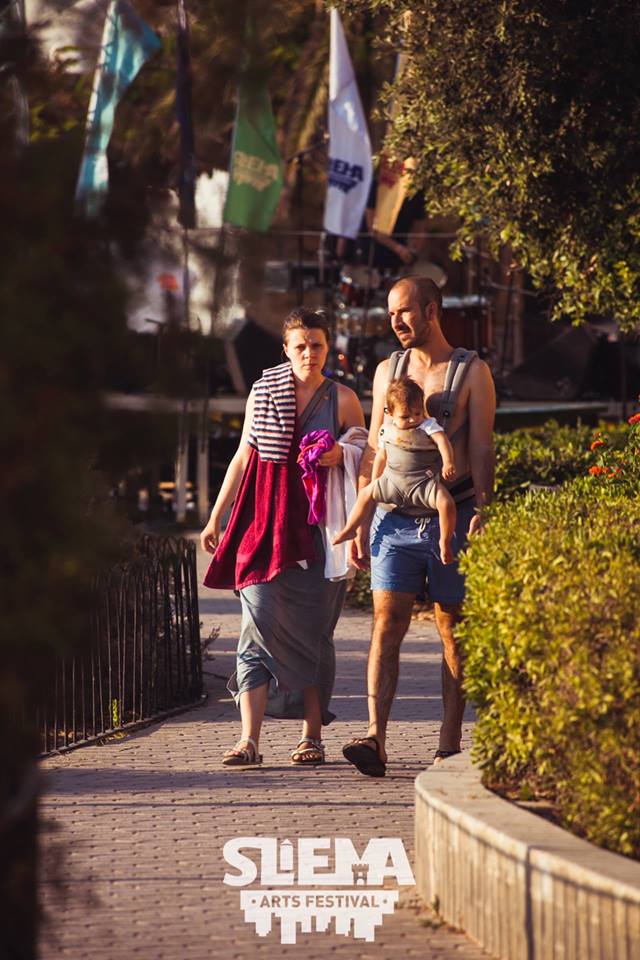 Marouska says 'I always recommend the carrier as I follow find it so useful and so comfortable for baby and me'. Her choice is the Ergobaby Organic Cotton Carrier Dandelion.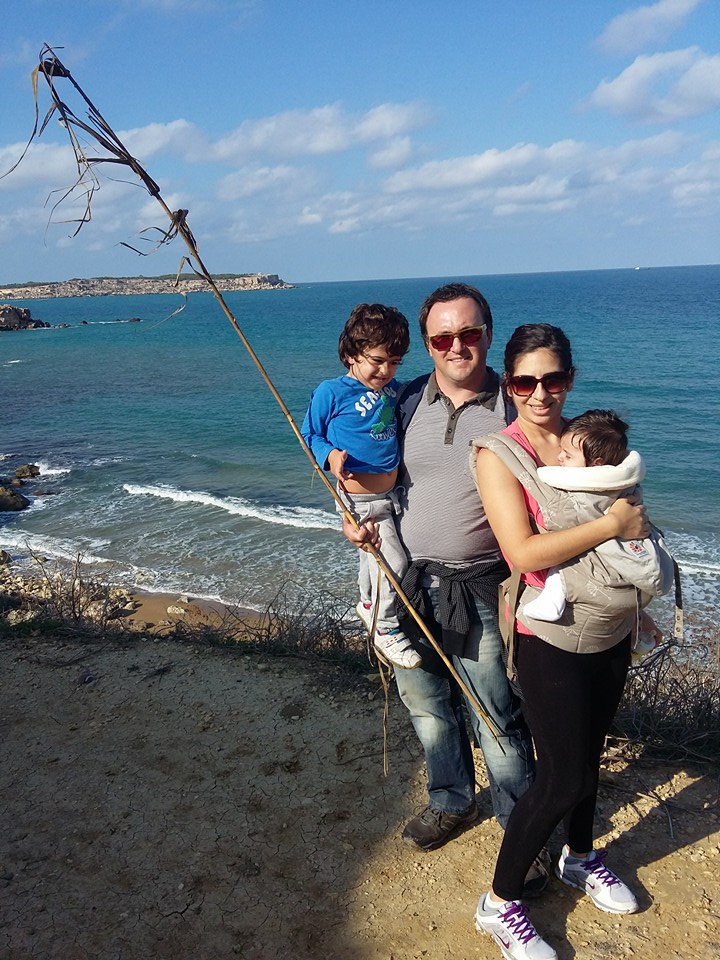 Jade says 'We absolutely love our Ergobaby Carrier'. Ergo is with them everywhere; on a Sunday walk, at the supermarket, on the way to the playground. Her choice is the Ergobaby Performance Ventus in purple colour.
 Maureen from Island Fairy is using the Ergobaby Original in Teal colour. These were her words:
'We have tried the Ergobaby carrier for the past couple of weeks and are converts! I can finally wear Ivy without feeling any pain. Many thanks to Malta Mum for saving the day when I was just about to give up on finding a carrier that worked for us.'
'The one piece of baby equipment I cannot live without. Thanks to Malta Mum and Elisavet Arkolaki for saving my back!'
'I'm just sorry I didn't try it before.'
Candace is babywearing outdoors no matter the weather, taking the newest member of the family and the dogs for their daily walks. She opted for the Ergobaby Performance Ventus carrier in grey colour.
Francesca says 'Wearing my baby has meant that I get to enjoy the opportunity of holding my baby close to me without the need to pause external activities. The Ergobaby carrier has enabled me to wear and carry baby successfully without having to worry about straining myself from extended wearing. Furthermore, it helps baby relax, giving her the opportunity to communicate and interact readily with the world around her.' Her choice was the Ergobaby Original in red colour.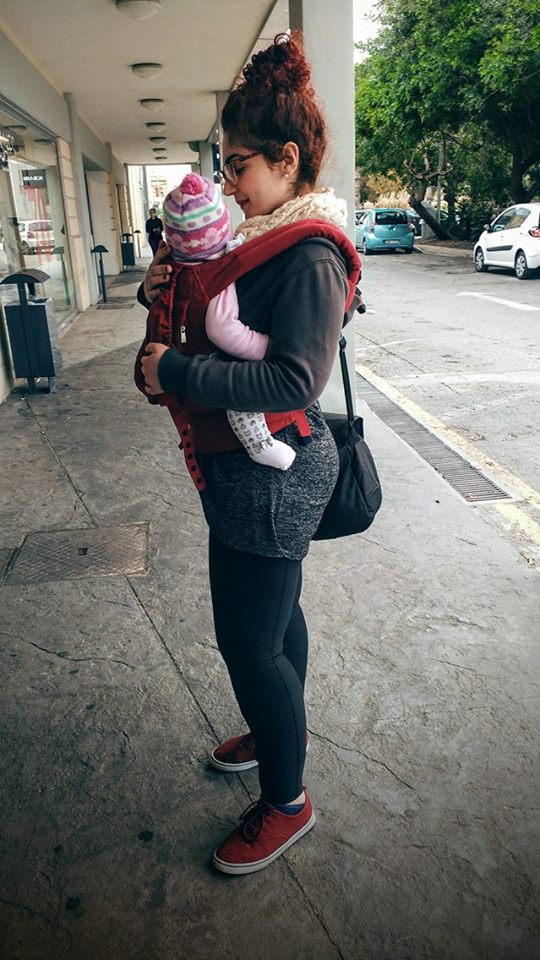 Lorinda Mamo absolutely loves Ergo and here are 5 reason why. In this picture she's wearing the Ergobaby Organic Dark Cocoa carrier.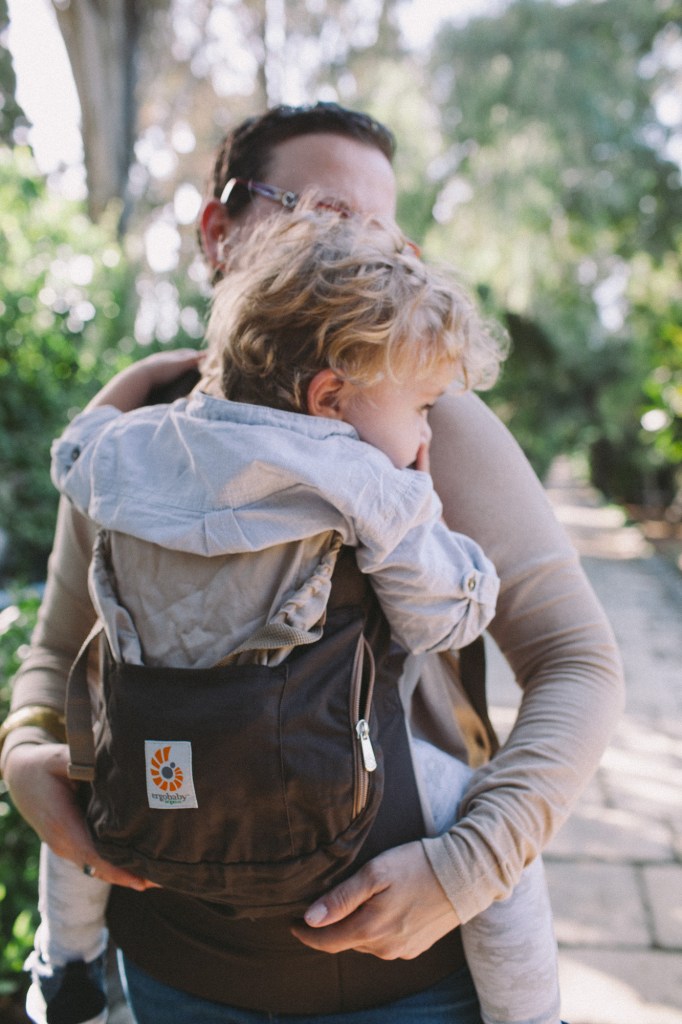 Eja came with this fabulous idea in the kitchen, using an apron over the carrier to protect it from stains. She chose the Ergobaby Organic Quartz carrier and the Ergobaby Organic Infant Insert.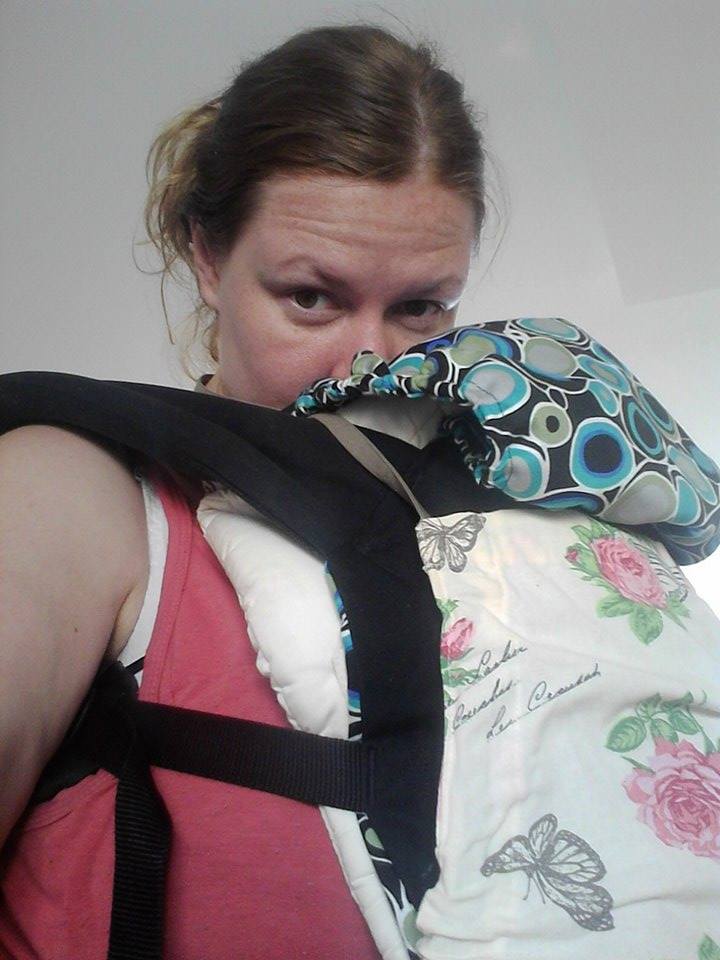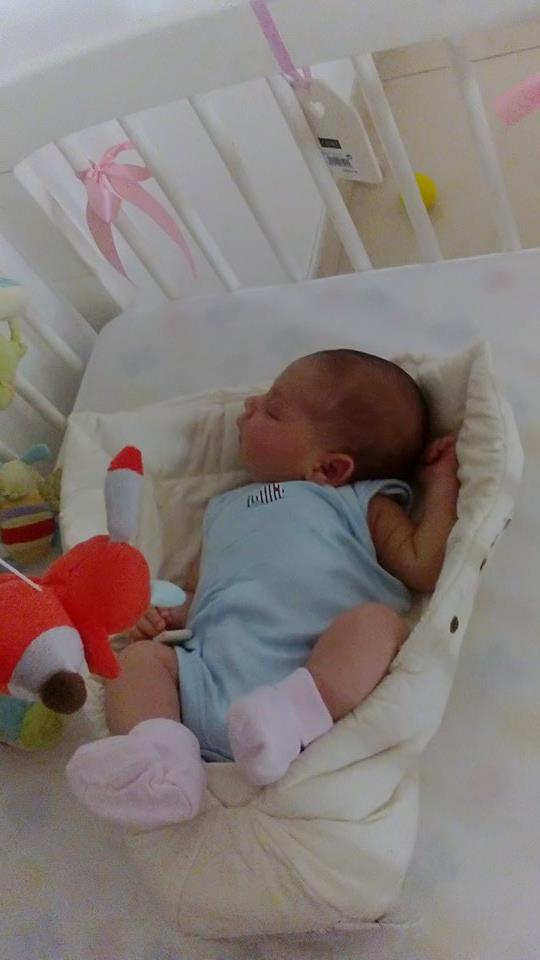 Noeleen and her little one in their Ergobaby 360 Dusty blue carrier. This is what she has to say about Ergo 'Ergobaby 360 is a lifesaver for me. My little girl 7 months old doesn't like staying in the playpen much as she is always wanting to be on the move. So I wear her to be able to do all sorts of things around the house, and I also wear her when we are out and about as having a baby is an eye opener on how streets and pavements here in Malta are not siutable for a 3in1. My little one loves it so much that she always falls asleep in it! Thanks alot to ergo for making my life lot easier!'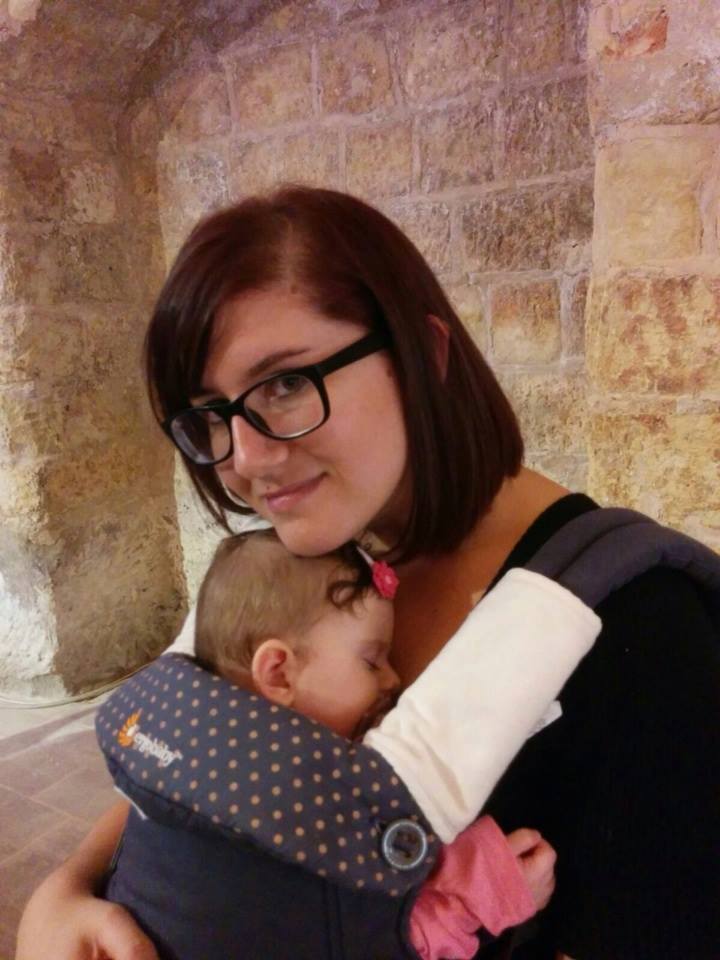 And me with Erik in an Ergobaby classic Performance carrier and an Ergobaby Organic Navy Blue 🙂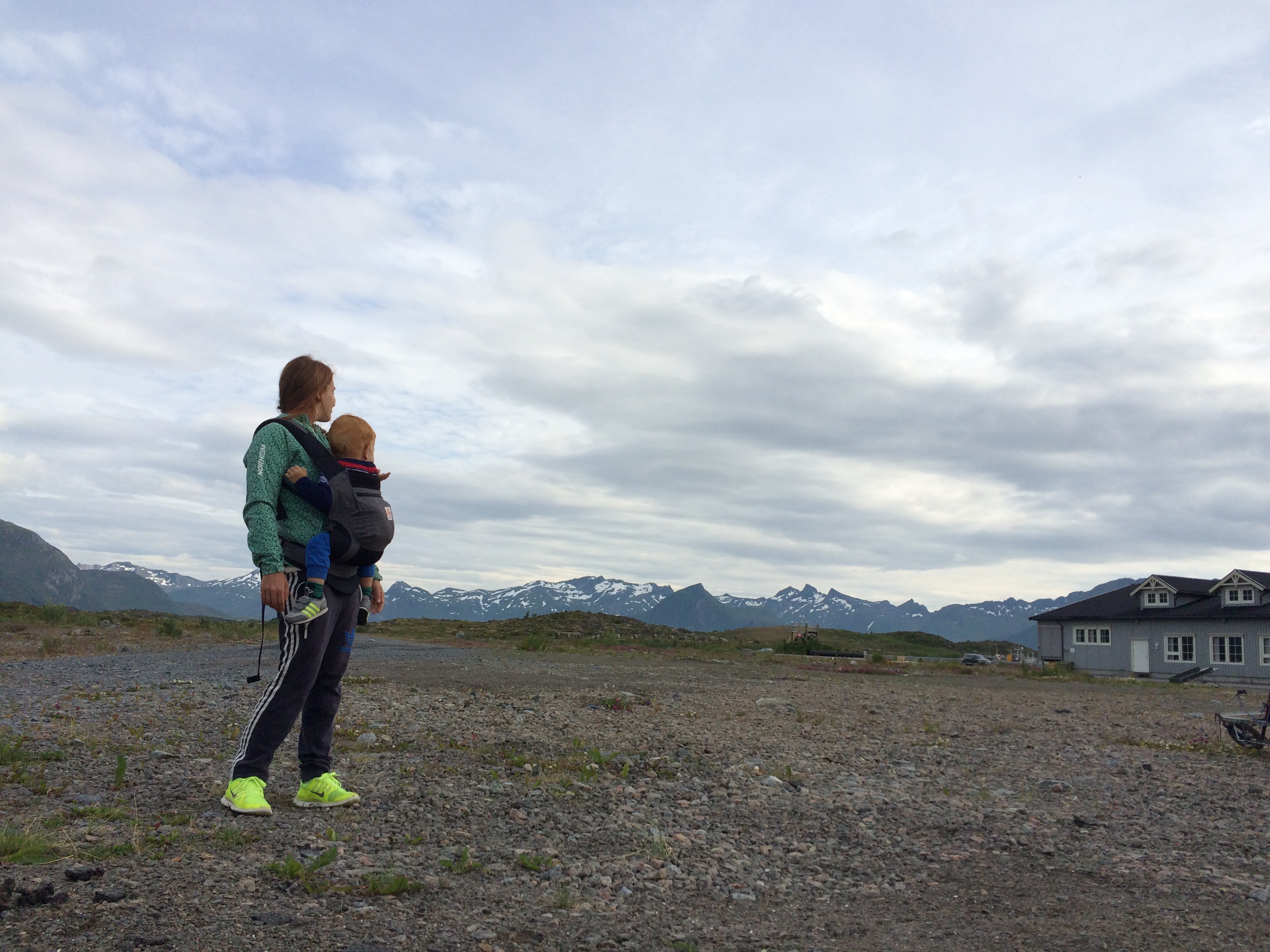 2) Our young Egobaby mamas in Malta
And here are the little ones babywearing like their mamas do. Playing and caring for their precious dolls, also hands free 🙂
Katya's daughter at Villa Rundle Gardens in Victoria, Gozo. Her choice was the Ergobaby Mint Dots doll carrier.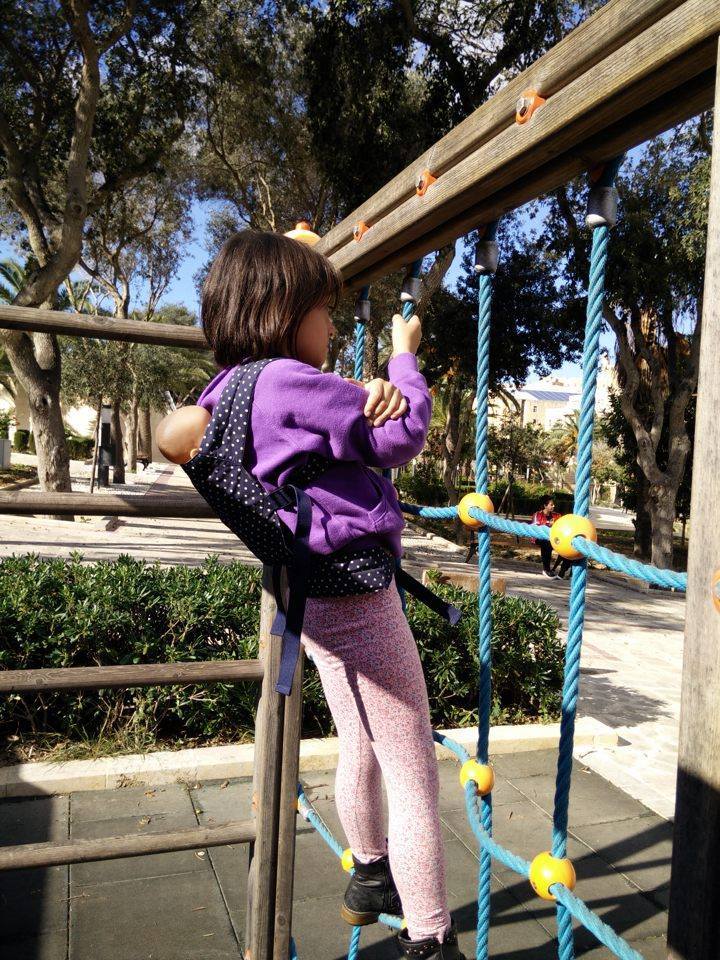 Candace's daughter in the Maltese country side. She's wearing the Ergobaby Galaxy Grey doll carrier.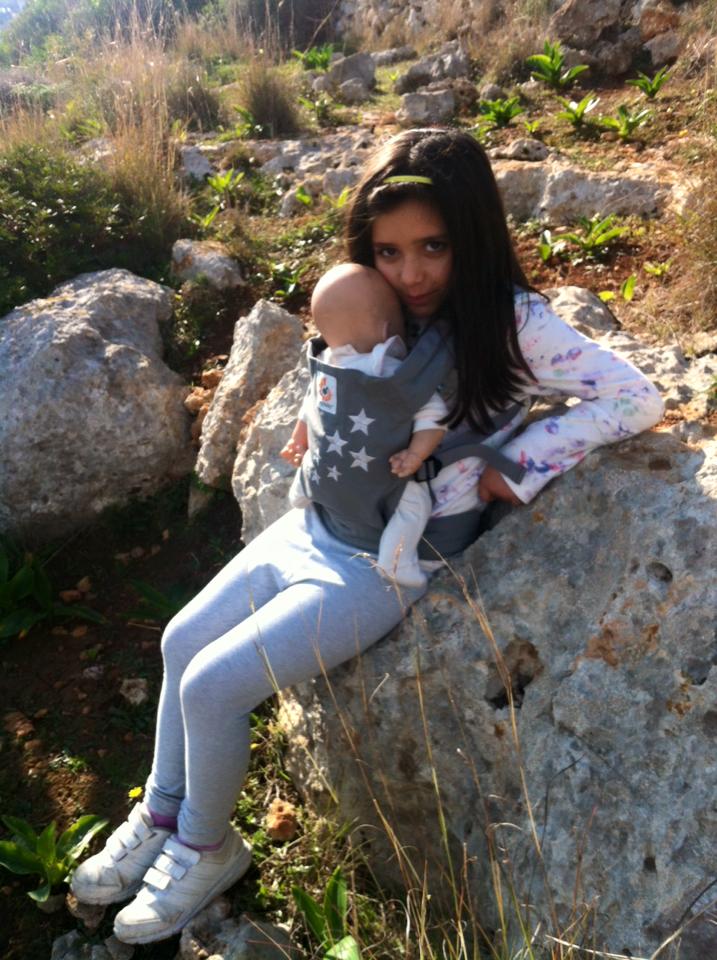 Maureen's daughter loves the Ergobaby Sea Skipper doll carrier. Here's a review of the doll carrier from Maureen.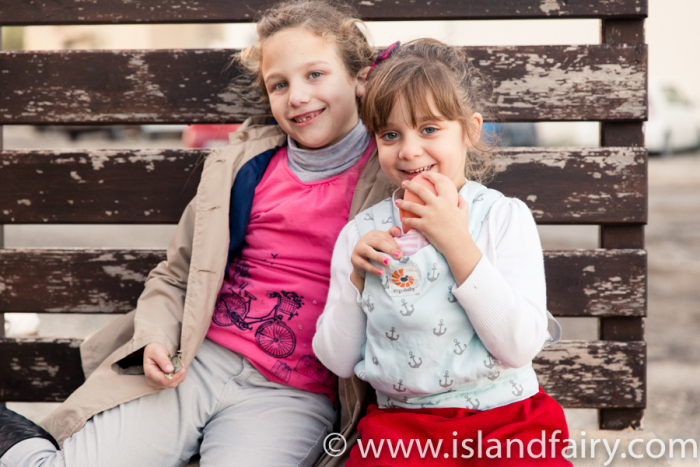 3) Ergobaby dads in Malta
Last but not least come our cool baby wearing dads in Malta 🙂
Sheridean says 'You've seen this one before of Matt carrying Bow during our holiday in Madrid but I just love it xx Bow is almost two now and I am still using the ergo almost every day!'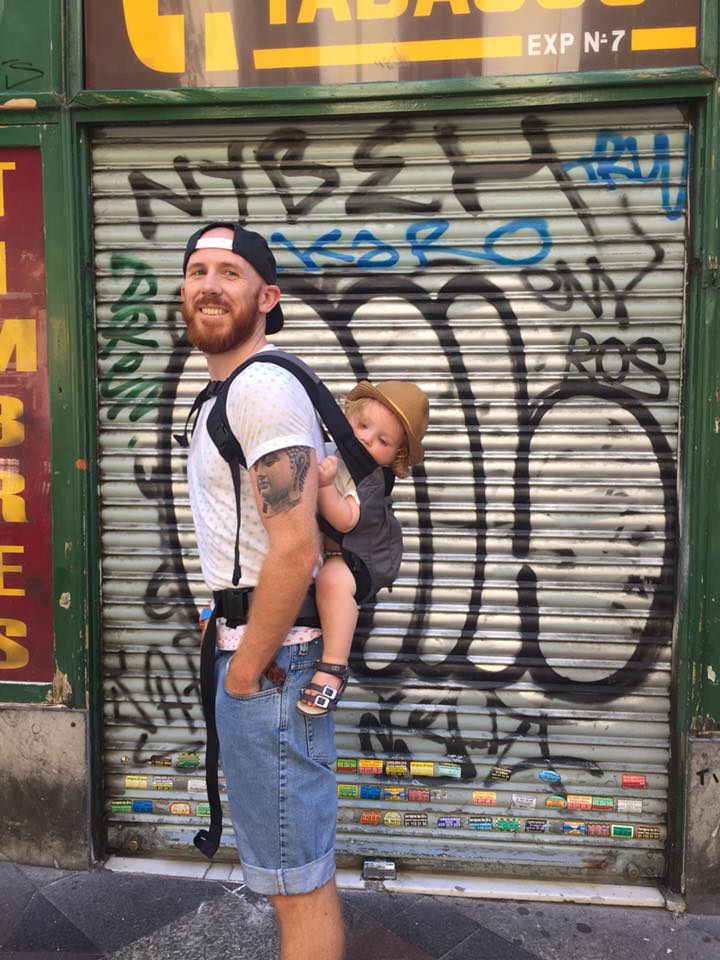 Jens with his daughter out and about in Malta.
Jonathan with his son 🙂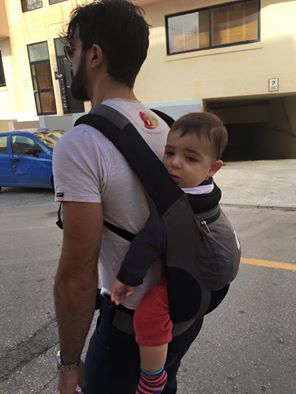 Mark babywearing in the Ergobaby Original Dewdrop carrier. This is what his partner, Ana, has to say: 'The Ergo comes with us wherever we go. We find it very convenient, especially in crowds and spaces which are difficult to access with a pushchair. Our daughter loves being carried and she often naps in the Ergo. Being in the carrier calms her down when she is sick or struggling with teeth pain. I love the way the Ergo is designed, especially the fact that the weight rests mostly on my hips and not on my back.'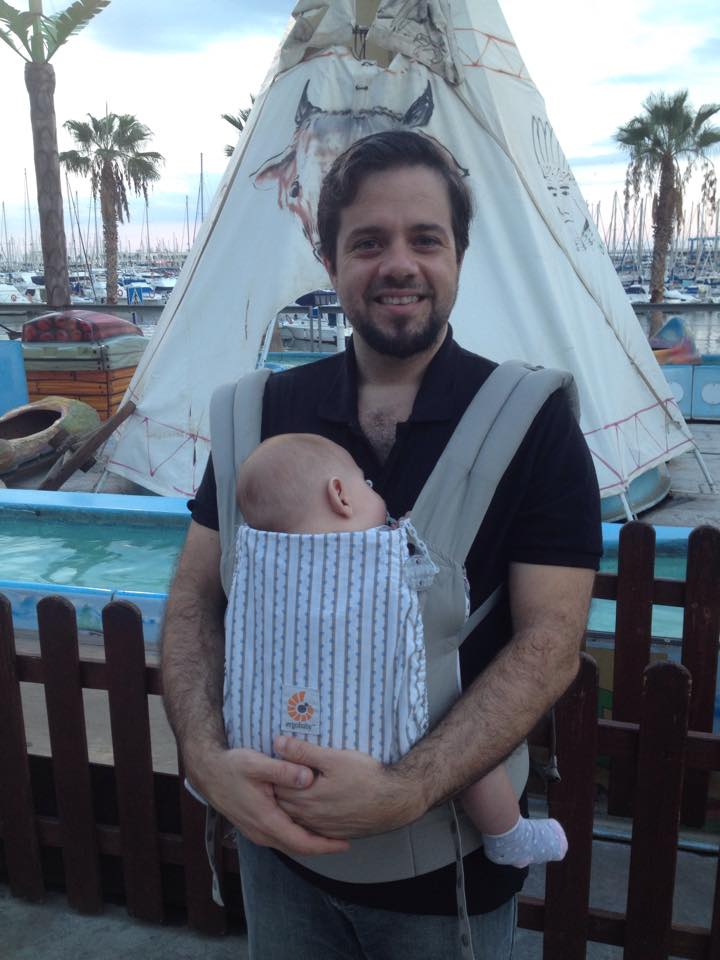 George with his youngest daughter on the Gozo ferry.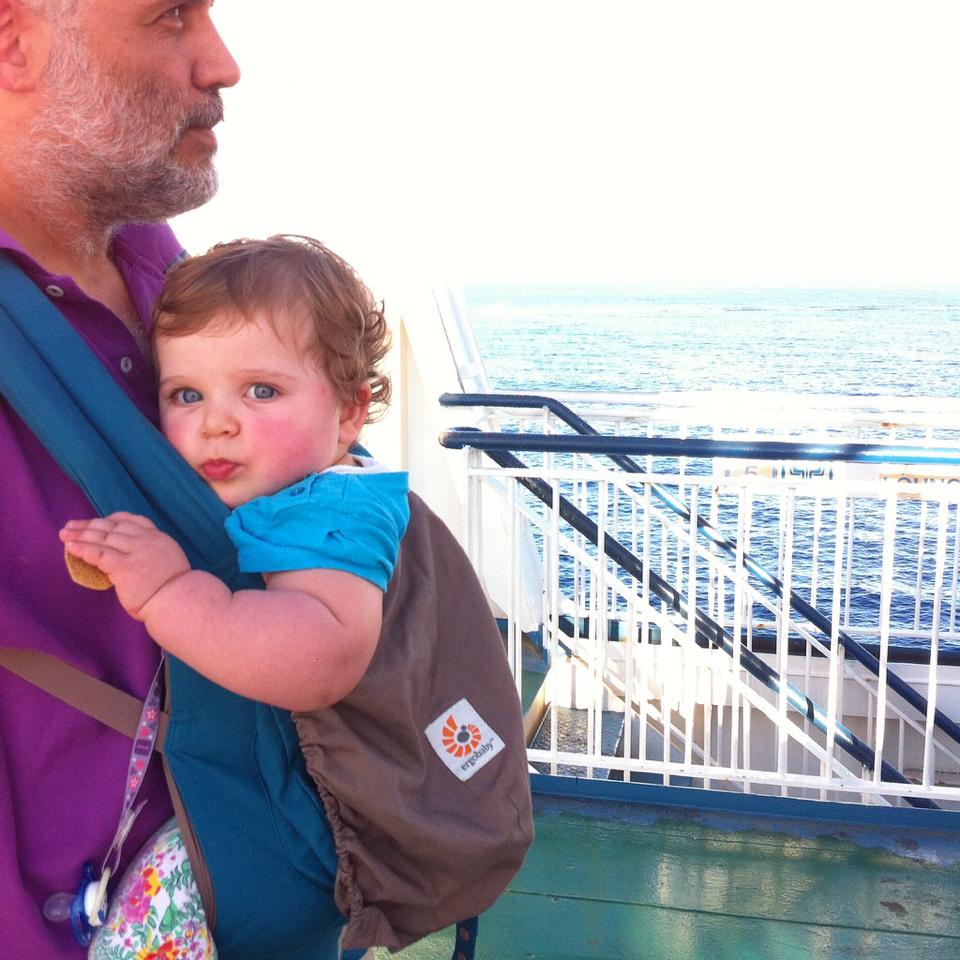 A BIG THANK YOU to the parents who sent us their photos and shared their experience with us. You will all receive 3 euro of your next order on our online shop www.maltamumshop.com . Simply insert the code ErgobabyMalta during checkout. Valid till 11/04/2016.
Wish you everyone a lovely week ahead!
PS. If you would also like to be featured here with your Ergo, simply get in touch 🙂
Category: Ergobaby, Maltamum Shop