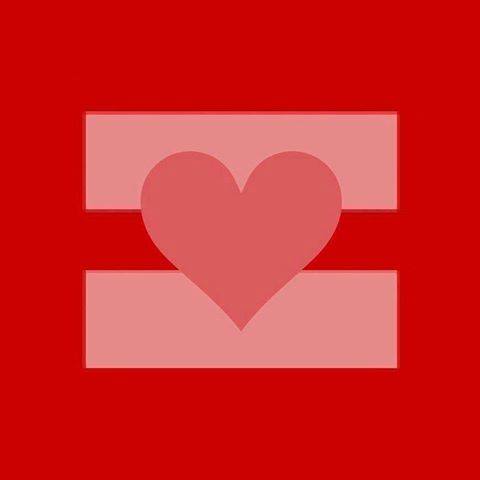 Malta is still not legally recognizing same-sex unions but actions are taken to make this happen. In September 2013, the government of Malta introduced legislation into the Parliament of Malta which would establish civil unions with the same rights and responsibilities as marriage (Source: Recognition of same-sex unions in Malta).
However, some pastor named Gordon Manche now presented the government with over 10,000 signatures against the civil rights bill. What is now needed, is over 10,000 signatures from the other side, to show the government that this is irrational.
It's a bit disappointing to see that only 41% of the population in Malta supports the civil union, but the future looks promising with the younger generations being more open-minded; 60% aged 18-35 support the same sex unions  (Source: Recognition of same-sex unions in Malta). Most people of our generations are avid online users, so please click here to sign the petition and support this decent cause. Click here for the official Facebook page Love for All – Yes for Civil Union in Malta.
Why should you sign?
Because what kids need is a home, love, and someone to take good care of them, no matter if this 'someone' is a single person, a man and a woman, two women, two men, or any other sort of combination. Does it really matter? Love doesn't distinguish in between colours, races, sexes. And we all know that growing up in an orphanage can be damaging, and in there you are just one of many. If you were an orphan, and you had an option, what would you choose?
As Line Young Peteri, a mother of two, puts it: 'I rarely write something bad about Malta, but now I really have to.. Some narrow-minded man #Gordon_Manche don't think that same sex parents should be allowed to adopt, and I could imagine I probably have some people on Facebook thinking the same.. Why? With more than 20.000 kids dying every day in the world (that's a child every 4 sec) and about 200 million orphans in the world, its seems absolutely ridiculous that the arguments is: "that the kids can be bullied" dear friends, how about we raise our kids not to bully, and instead to learn to embrace people, no matter sex, religion, race etc etc.'
'I'm adopted myself, and I was lucky, I got a loving family – I'm one for the lucky once! There is between 143 million and 210 million orphans worldwide there are not so lucky. Each year 14, 505, 000 children grow up as orphans and age out of the system by age sixteen
Every 2.2 seconds another orphan ages out with no family to belong to and no place to call home
Studies have shown that 10% – 15% of these children commit suicide before they reach age eighteen
These studies also show that 60% of the girls become prostitutes and 70% of the boys become hardened criminals.
In this context it seems out of sync with reality, that some peoples arguments against same-sex adoption is bullying in school. Home and family is a state of mind, that all kids would love, like all kids should have the safety of a home, yes there are cases with bad adopted parents like there are many cases with bad parents in general. People who argue against same sex adoption, are people who don't think about the kids and see the numbers, but just are afraid for differences and changes. Meanwhile the kids are suffering.'
(note: figures come from UNESCO and UNICEF)
And as Karla Lethbridge, mum as well, adds on: 'This breaks my heart, unfortunately the polls in Malta suggest that only the minority agree with adoption for s/s couples. In fact I'm aware that there are even prayer groups to pray against the referendum on s/s adoption My biggest question in religious Malta, in this instance, is that how can these people see a life being raised by nuns in the orphanage as a better option? I'm sure the nuns are very loving, but they have limited resources and general life awareness. And most importantly, how is this different to s/s lesbians, except for the minor issue of the fact that the nuns aren't actually having sex? People keep talking about the importance of male & female role models for children, and yet I'm sure that ANY kid in care would rather have a home of their own with a loving family, irrespective of them being male, female or whatever!'
Please

click here

and sign this petition. Fellow citizens need our support.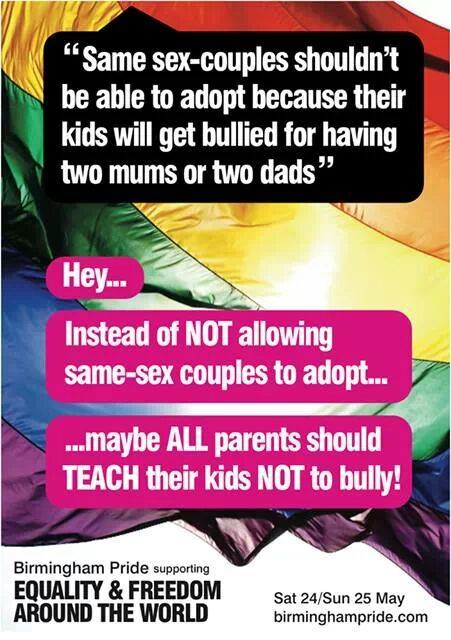 Category: Past events