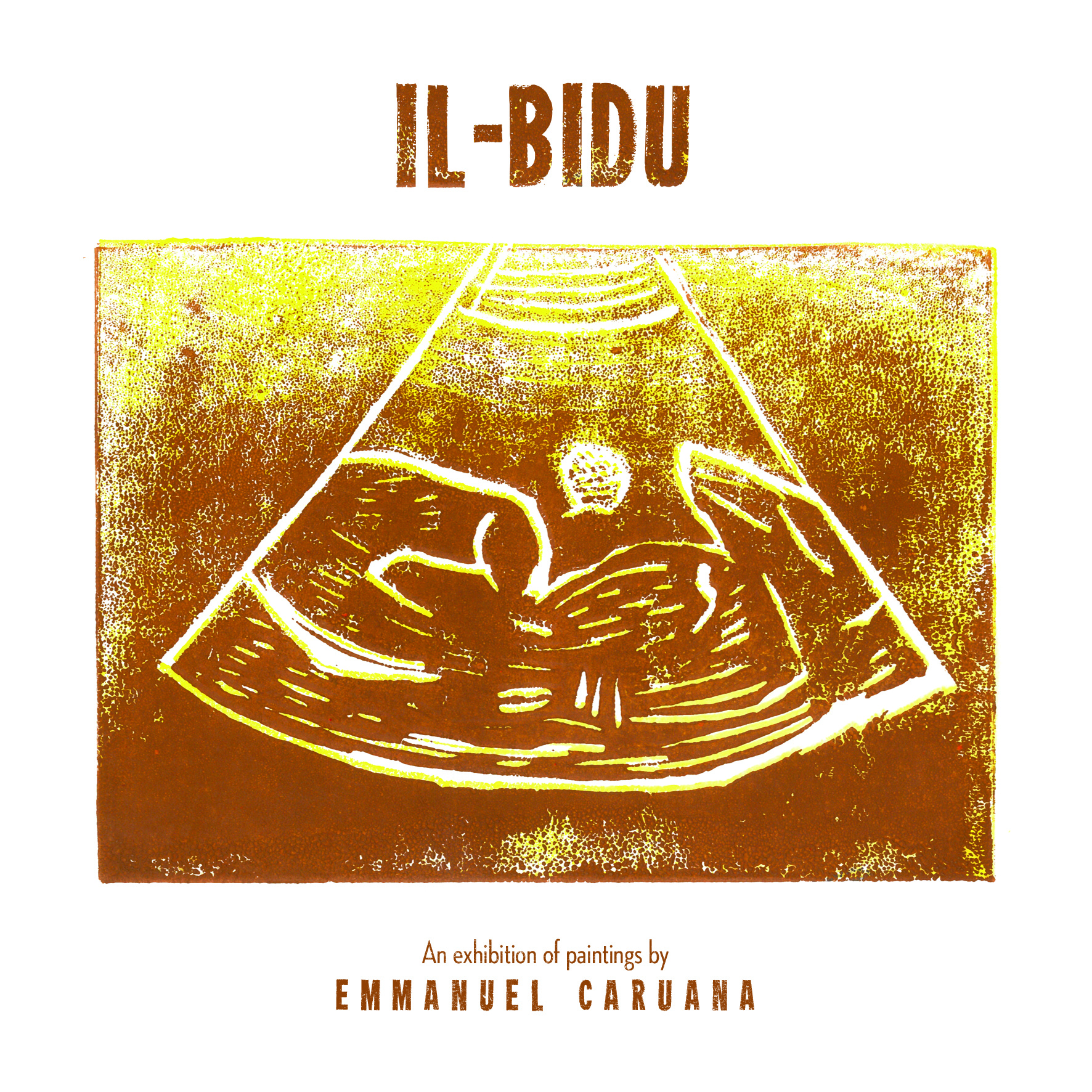 The father of two, and artist Emmanuel Caruana, is presenting his 2nd art exhibition in the last 2 years. The ultra sound scans of his two children Gabriel Karol and Francesco Pio inspired him to create a number of works. The artist is sharing with us the life-changing experience of becoming a father, the incidents that he had to live through during both pregnancies which resulted in the birth of his two sons which he treasures so much. He feels that the beginning of life is a miracle which produces a masterpiece. Hence he regards his own two kids as two masterpieces.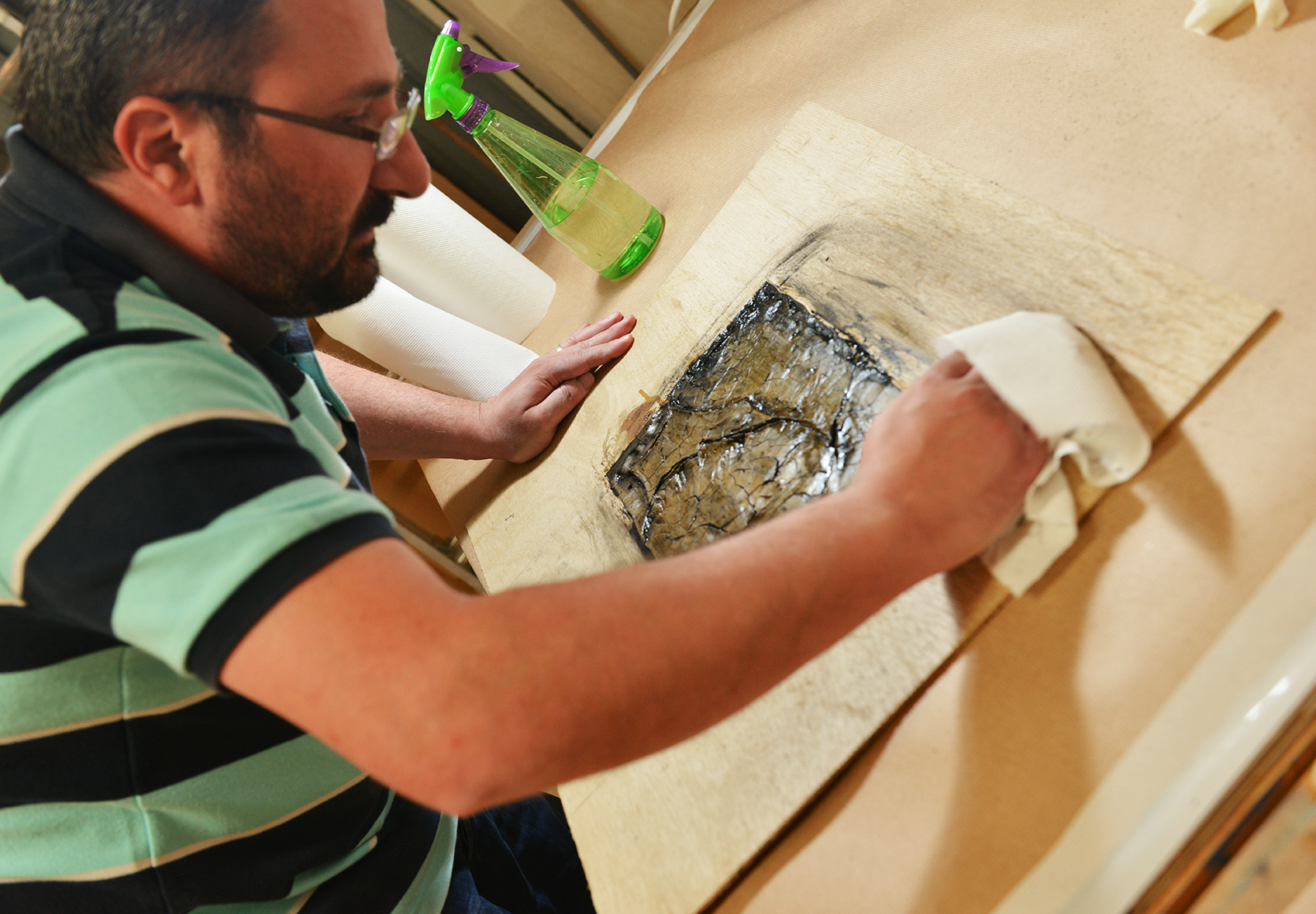 What Caruana did is to transform the images of the ultra sounds of his sons into clay forms which could also be used to print with ink on paper. He is exhibiting nine clay mixed media works on wood and this series go back to the first ultrasound scan, progresses in showing the pregnant mother and even further when he interprets the theme of mother and child, his own wife and son being subject matter. Another series consists of artist proof prints issued from the above-mentioned clay pieces.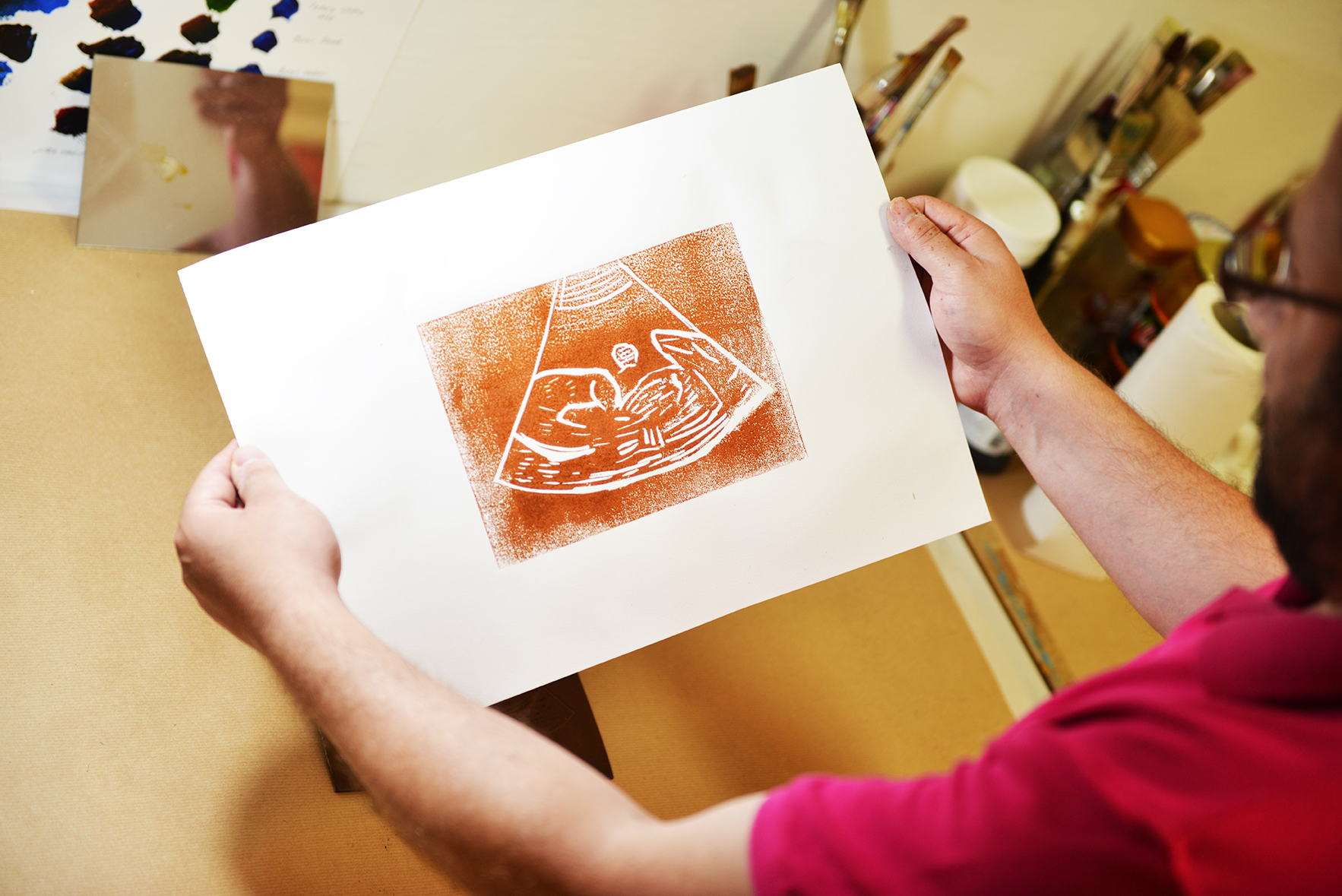 Born in 1975, Manuel expressed a keen interest in art at an early age and attended drawing and painting classes. He learned the basics of painting under the watchful eyes of several well known local artists, after which he continued his art education at the Malta Government School of Art. He studied under a number of distinguished artists such as Mr Joseph Casha and Mr Joseph L. Mallia. After his graduation, Manuel became a passionate collector of contemporary Maltese art. He furthered his studies by attending a number of landscape painting and life figure drawing classes. Thus he expanded his artistic range. Here he met Dr Joseph Paul Caassar, who would become a mentor and a close friend. Meanwhile the artist had an inclination towards abstract non-figurative art. Caruana had two personal exhibitions of abstracts prior to this exhibition. He also participated in a number of collective exhibitions. His works can be found in a number of Maltese and international collections.
This exhibition at the Razzett tal-Markiz Mallia Tabone, Mosta will be opening on the 17th October with an introductory speech by the gynaecologist Mr. Mark Sant M.D., F.R.C.D.G. It will then be inaugurated by the artist's wife Mrs. Daniela Caruana and their two children Gabriel Karol and Francesco Pio. The curator of this exhibition is Mr. Joseph Agius. Mr Agius shared several experiences with Caruana, being a friend of the artist for the past years. Mr Agius loves and appreciates Maltese modern and contemporary art. For the past 23 years, he has collected a number of works by a number of very well know Maltese artists. In the course of this endeavour, he has met and befriended a number of these artists.
The exhibition will remain open until 1st November, daily from 1800hrs to 2000hrs, weekends included. Entrance is free of charge.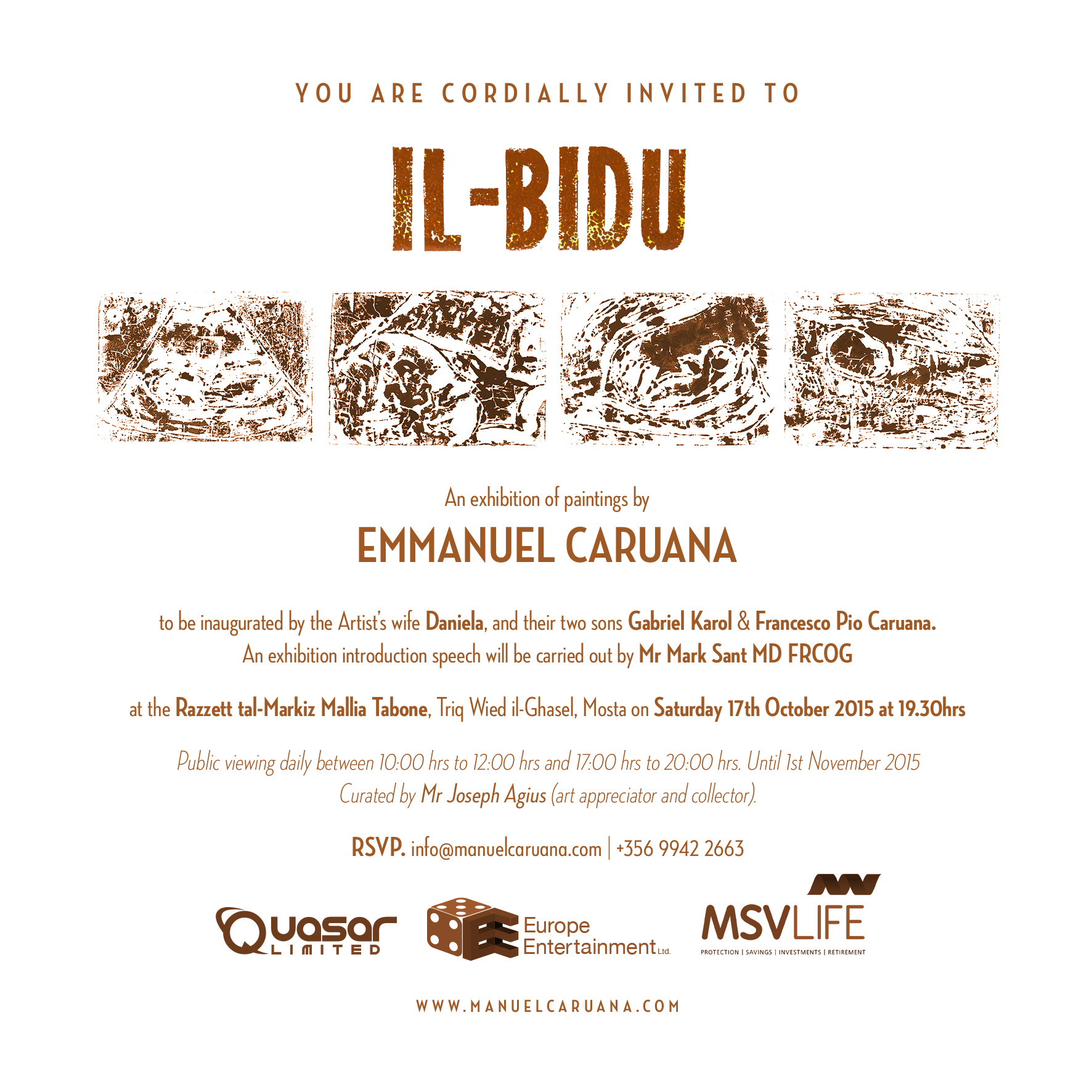 Category: Current events, Events in Malta