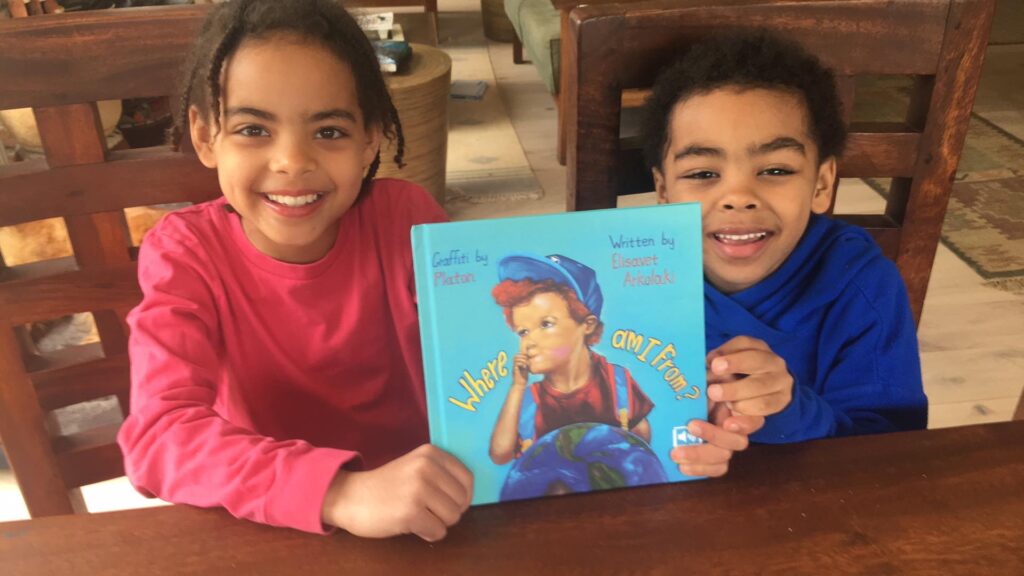 Hi friends,

I really hope you and yours are well. What we're going through right now in our smaller and bigger communities is weird at best. Like many of you, I have friends and family spread in different countries, some on lockdown, others self-isolating. My heart aches. I miss them. I wish for them to be safe. I'm also often reminded that we're not alone in this. We have access to the internet. We have caring communities. I feel grateful for the people who work so hard to protect and take care of us. <3.

If you've been affected hard by the pandemic, please do reach out if you feel there's anything I might be able to help you with.
GIFT FOR YOUR KIDS WHERE AM I FROM? eBook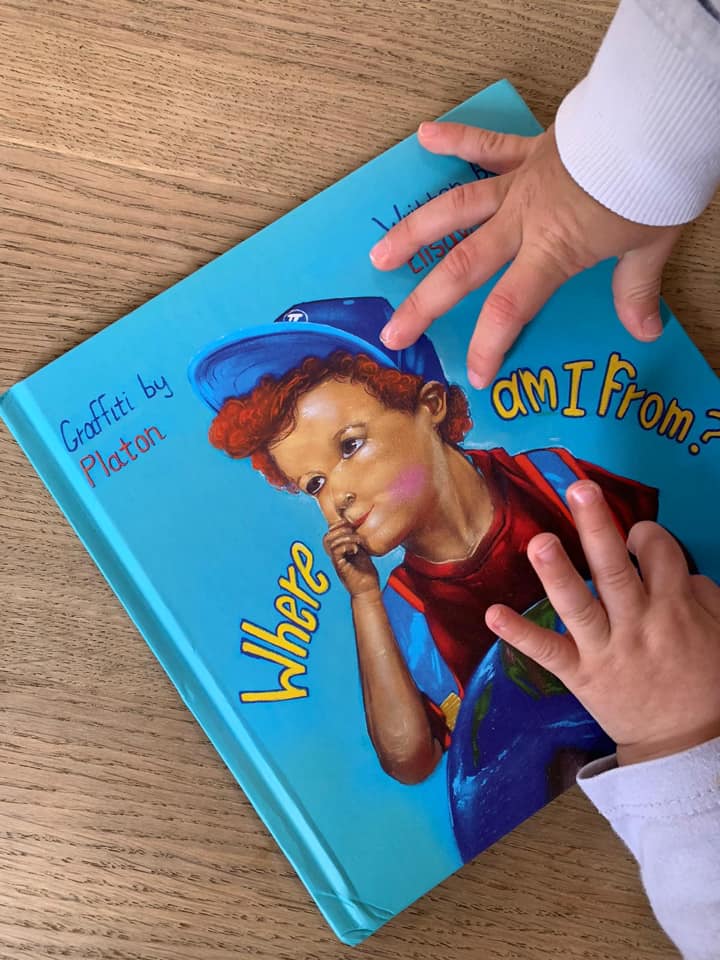 For now, I have a small gift for your children to enjoy at home; a gift on behalf of Joanne Micallef, Faraxa Publishing, the street artist Platon and myself. April 2 is International Children's Book Day—a worldwide celebration to promote literacy and inspire reading to and with young children. Our children's book Where am I from? will be free to download as an eBook on Amazon.com on the 2nd and 3rd April 2020 (midnight Los Angeles time zone / 08:00 CET).

What do you need?
-An Amazon.com account
-A Kindle device OR the free Kindle app downloaded on your smartphone/tablet
-To download the eBook when the price is 0 (gift expires 3rd April!)
I would really appreciate you leaving your honest review once you've read it. It's one of the best ways to support and spread the book's message. You can share your review on Amazon and on Goodreads here https://www.goodreads.com/book/show/48500301-where-am-i-from

Click here for fun activities and printables.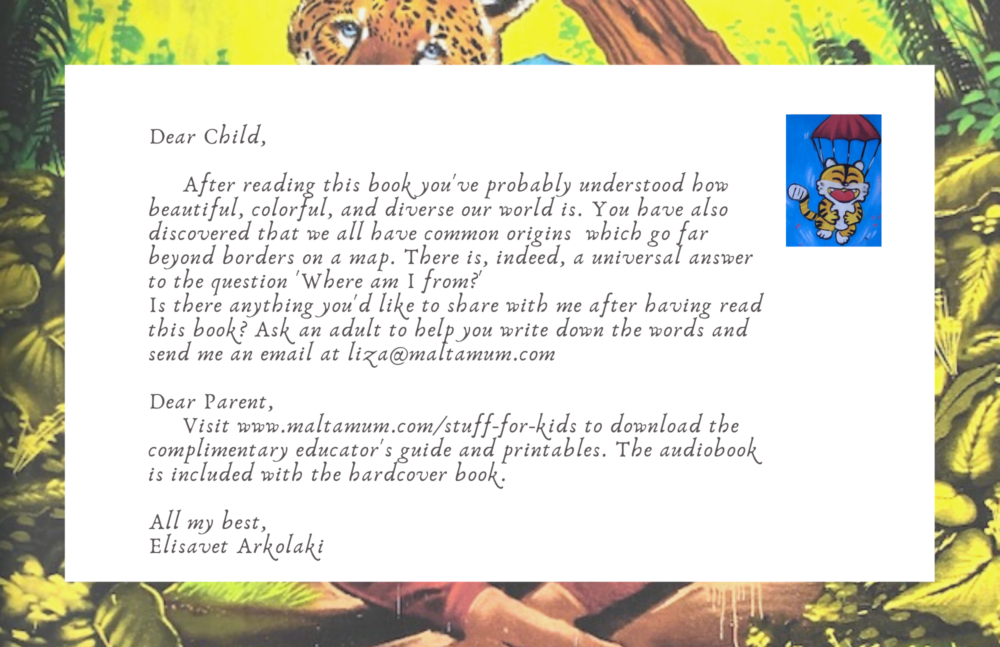 With my warmest regards, I wish you strength and a good day with your little ones at home.

//Elisavet Arkolaki
Category: Uncategorized