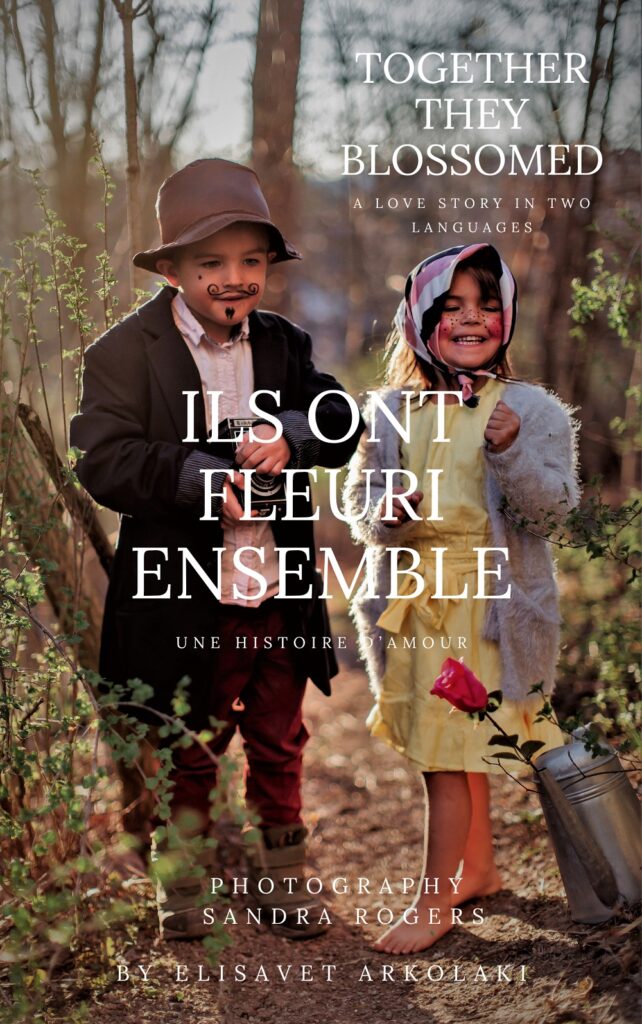 -> Free eBook download of a short bilingual story for adults in English-French for the next 48h https://www.amazon.com/dp/B09QNCXY3D/
-> EN-Italian, EN-Spanish, EN-Greek editions coming in a couple of days!
Hi friends, I hope you're well 
. The time has come for this experiment; the launch of a bilingual book for adults who like me fell in love with someone who has a different native/stronger language. I assume you might have read the English version already, but if not, it's a short love story with a happy ending.

I had initially published this book in English in September 2020 as a gift to my husband for his 40th birthday. The adorable photos are by the super talented Sandra Rogers Photography, and as of right now the book is also available in an English-French edition, professionally translated by Jean-Pierre Geets. The product page on Amazon will take some days to be fully populated with images, etc, but it's 100% functional and you can go ahead and download the eBook for free during the next 48 hours on all Amazon stores (whichever hosts your kindle account).

Reviews are necessary for a book to succeed, and I cannot do this without your support. I trust that if you enjoy reading it, you will leave a rating and/or write a short review. 1-2 lines would do, massive thank you in advance <3.


You can check out the English edition here, and I'm also sharing below my two absolute favorite reviews about this book from established authors I admire.






I wish you a lovely weekend and thank you 
.
Category: Mum's Library