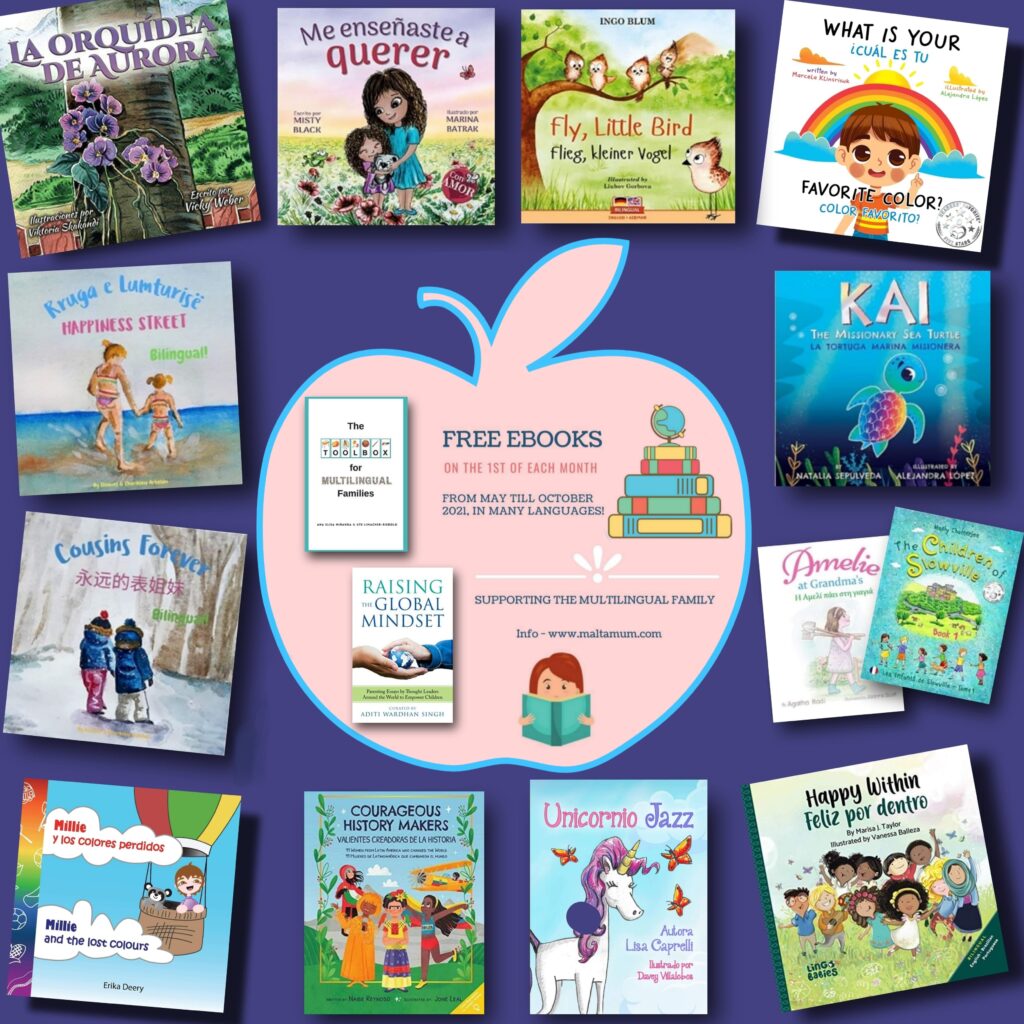 Hi everyone :),
I hope you're all doing well while getting ready for the end of this scholastic year. I can only imagine how busy you must be -same here-, so this blog post is going to be pretty short. 
DOWNLOAD FOR FREE EBOOKS IN 18 LANGUAGES
It's the 1st of the month, and all my independently published eBooks can be downloaded for free + the eBooks of many other authors during the next 24 hours! You can choose anything you like amongst guidebooks for parents and children's books in 18 languages (some bilingual some monolingual)! I'm also very happy to share with you all that MORE authors have joined us this month and that I also got my book "Cousins Forever" translated into Maltese and I included it in this campaign.
You can find the book list here – just wait a bit for the page to load as it's packed with books!
I wish you a great day, and happy reading.
PS. If you know someone who might benefit from this, please share.
Thank you.
Category: Uncategorized