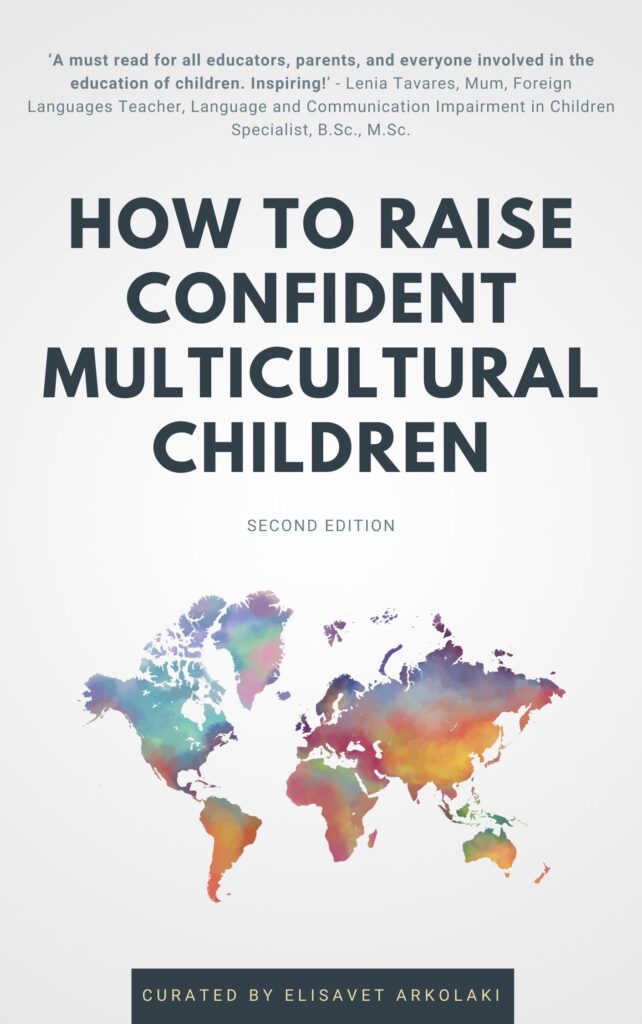 9. Confident moms raise confident kids – On finding your tribe abroad by Lisa Ferland

Click here for the index and access all the chapters.
"Please let him get the job, please let him get the job, please let him get the job," I kneeled on the floor of my bedroom in Atlanta, Georgia, and prayed. I rarely prayed for anything. I once prayed for my mom during her heart surgery, and He pulled through for me. This time, my conversation with God was quite different. I was begging to give birth to a new future—one that I desperately wanted to bring to fruition.
Our problems at home were mounting, and this job opportunity in Sweden seemed like the escape route we needed. A life raft with a rope that would drag us from the deep south to the great north. Our lives in Atlanta, USA, looked wonderful on paper. We both had thriving careers, had two generous incomes, and just produced a rosy-cheeked baby boy. Our family was growing, and things felt right.
It looked like I was going to have to accept the fact that my husband's consulting job made him work until 2 am some mornings. That was the nature of things. I also had to accept that the woman we hired to watch our son often fell asleep while he napped. "That's ok. I do that too," I thought. Except she wasn't me, and I wasn't the one napping with my baby while he slept during the day. I was in an office, hooked up to a machine pumping breast milk during conference calls, pretending I didn't feel like a cow. My milk supply was dropping due to this stupid artificial pump. It wouldn't be long before we'd stop our breastfeeding journey altogether.
At home, I watched the jogging stroller moms race to the lush green Piedmont Park down the street. They'd bundle up their babies against the chilly October morning and work out in the park at 5 am. The strollers folded expertly into their oversized SUVs and they'd drop their kids off at daycare on the way to work. These were my people. Were these my people?
Our son did not sleep through the night for months. He was six months old when my manager said, "You know, he really is capable of sleeping through the night by now." Yeah, but he wasn't and I was up every two hours while my husband traveled across the country for work. One night, my husband opened the front door, and I shoved our son into his arms. I walked past him into the night, down the street, and bought myself a night of quiet in a hotel in the city. Our situation wasn't working anymore, and something needed to change.
A job opportunity arrived at my husband's work inbox—a job opportunity in Sweden. Sweden! The land with long parental leaves, feminism, subsidized childcare, and socialized healthcare. It sounded too good to be true. We grasped at the opportunity as if we were drowning in our own ambition. "Should I apply? It's in Sweden. We've never been to Sweden…" my husband said. "Yes! Oh my God, yes!"
The fantasies of living and raising our family in Sweden filled my head and became the only thing I could imagine. I envisioned a life with parental leave benefits; this myth called a "work-life balance," and the chance to raise our kids in multiple languages. We would be so cultured, so experienced, and so much healthier than we were. I didn't realize that all adventures come at a price. For me, that price was my career.
At the time, I paid it willingly. Gladly, even. I was so happy to finally spend time at home with my child—the child whose growth and development milestones I had missed while I worked at a job with zero chance for upward movement. In our tiny Stockholm rental apartment, I held my son in my arms and asked him, "What are we going to do today?" I asked him because I had no idea. We were alone together in a foreign city while Daddy went to work all day. It was time for me to find a new tribe.
The effort required to build a community of friends who love you as much as your family loves you is herculean. It can feel impossible at times when you go on a seemingly never-ending string of blind friendship dates with other parents.
"Let's exchange phone numbers so we can meet up for a coffee," a beautiful Italian woman with dark hair juggled her 10-month-old son on her lap. We had just finished a stroller walk with a large group, and four of us needed more than just an hour of strolling. We found a "stroller cafe"—a coffee house with twelve strollers parked out front on the Stockholm street and a cacophony of baby and toddler noise on the inside. Mothers tried to carry on coherent conversations over the sounds of children babbling, the banging noise of plastic toys on tables, and the whistling sounds of steamed milk for cappuccinos. The baristas of the cafe were both grateful and annoyed to have their workplace dominated by this loud group of parents on extended parental leave.
Around every table, I saw women expertly balancing their children and their social needs. They bounced babies on one knee and sipped their coffees off to the side. The lucky mothers had babies napping in their strollers outside the cafe. They drank their coffee in relative peace, and they sat differently than the rest—relaxed.
"We could get together again for a stroller walk. My son wakes up as soon as I bring him inside. He'll only sleep while I'm walking," the Italian woman continued. Our International Mothers Stroller Walk Meet-Up was like the United Nations but with strollers and talk of sleepless nights. There was a Canadian woman, two Australians who walked together, me, the American, and this Italian woman who kept proposing a future, more personal get-together.
A mom date, of sorts.
We exchanged numbers, and I made sure to always meet up with her when she texted me. We had many coffee dates after that initial meeting and soon, she invited me to dinner. A night out with friends? Was it possible? We moved to Sweden with zero network, zero local language skills, and no idea what Stockholm city life entailed. Of course, I said yes.
I went to dinner that night only knowing one person. Luckily for me, she knew three other very nice women. We all had children around the same age. We laughed, and we talked about illicit topics (like postpartum sex and all of the things I never dared share with anyone else). I stepped out of my comfort zone and shared beyond. I listened hard. I cared.
We had such a great time that we vowed to meet up again next month. Each dinner was a magical night out into the sexy world of Stockholm. For one night every six weeks or so, I didn't trudge behind a stroller, sling a diaper bag, or worry about a baby crying right as I started to enjoy my meal.
Those nights out were necessary for my sanity. They were crucial to making me feel like an adult again. For that night, I could think of myself. Those nights felt wonderfully selfish.
I needed only a small dose of selfishness to balance out the rest. For the rest of the month, I served as our family's logistics coordinator, laundry flipper and folder, toddler wrangler, cultural integration manager, friend finder, translator, grocery decoder, and all of the little tasks that felt monumental when forced to be done in a foreign language and culture.
Building a community of peers who understood what it was like to stand in my shoes was essential. They served as a barometer of what "normal" was when nothing felt normal. They reassured me that their child was also struggling with X, Y, and Z, and not to worry about it. They acted as my safe space for venting about our beautiful, and incredible international opportunity that while fantastic, was also fraying my last nerve.
You're going to have to date around
When looking for your tribe—your people who get you no matter what—you're going to have to kiss a lot of frogs to find them.
When looking for your tribe, don't get hung up on where everyone is from. You might discover that you have very little in common with people from your home country and more in common with other people. Try to connect with people on similarities in family values rather than citizenship.
When looking for your tribe, be adventurous and open-minded. Put yourself out there again and again. Don't be afraid to look like an idiot or say something stupid—you will probably do both. Have a sense of humor and forgive yourself.
When looking for your tribe, try to make local friends—people who aren't on assignment and who won't be leaving anytime soon. These people serve as anchors and can be those people who have historical knowledge as to why things are the way they are.
When looking for your tribe, remember to be you. You have been gifted with a clean slate. With every move and every new location, you get to be whoever you want to be. Choose to be kind, open, and giving, and your community will react in kind.
It's been over seven years since our first coffee date, and now that Italian woman who asked to exchange phone numbers is my daughter's godmother. We live only 20 minutes apart by car, and we have a permanent space in each other's lives. May the friendships you keep be the ones worth fighting for.
One night after a dinner out with my friends, my homeward-bound train pulled into the station at 10:45 pm. I looked over at the train car heading in the opposite direction toward the city to see two young women giggling together. They bent their heads toward one another, snapped a bright flash, and took a selfie with their phone. They were heading out on the town as I was heading home. Oh, how my nights had changed! Their train pulled away and took the specter of our carefree night along with it. I climbed into my warm bed that night ready for an early morning with my toddler thinking about how different and how wonderful life can be.



NEXT CHAPTER: Media influences on children

Click here for the index and access all the chapters.
Category: Uncategorized