Official Facebook maltamum page https://www.facebook.com/MaltaMum?fref=ts
www.maltamum.com is soon about to launch the maltamum card, the fairest discount card in Malta. Click here to read more about the maltamum card:)

This card will give mums access to various exclusive offers, repeatedly, for 365 days. And since being fair is the concept on which this whole project is based, I would like to reward the 5 most active members in our Facebook community.
Amaia Marco Andueza, Anya Soldatova-Livera, Melissa Bugeja, Joanna Manousiadou-Vella, Becky Gauci-Maistre you will all receive the maltamum card for free. Thank you for your support, posts, likes, shares and comments.
5 more members, the most active ones from now till launch (max in 2 months), will also receive a maltamum card for free.
Wish you all a nice day. 
Liza – maltamum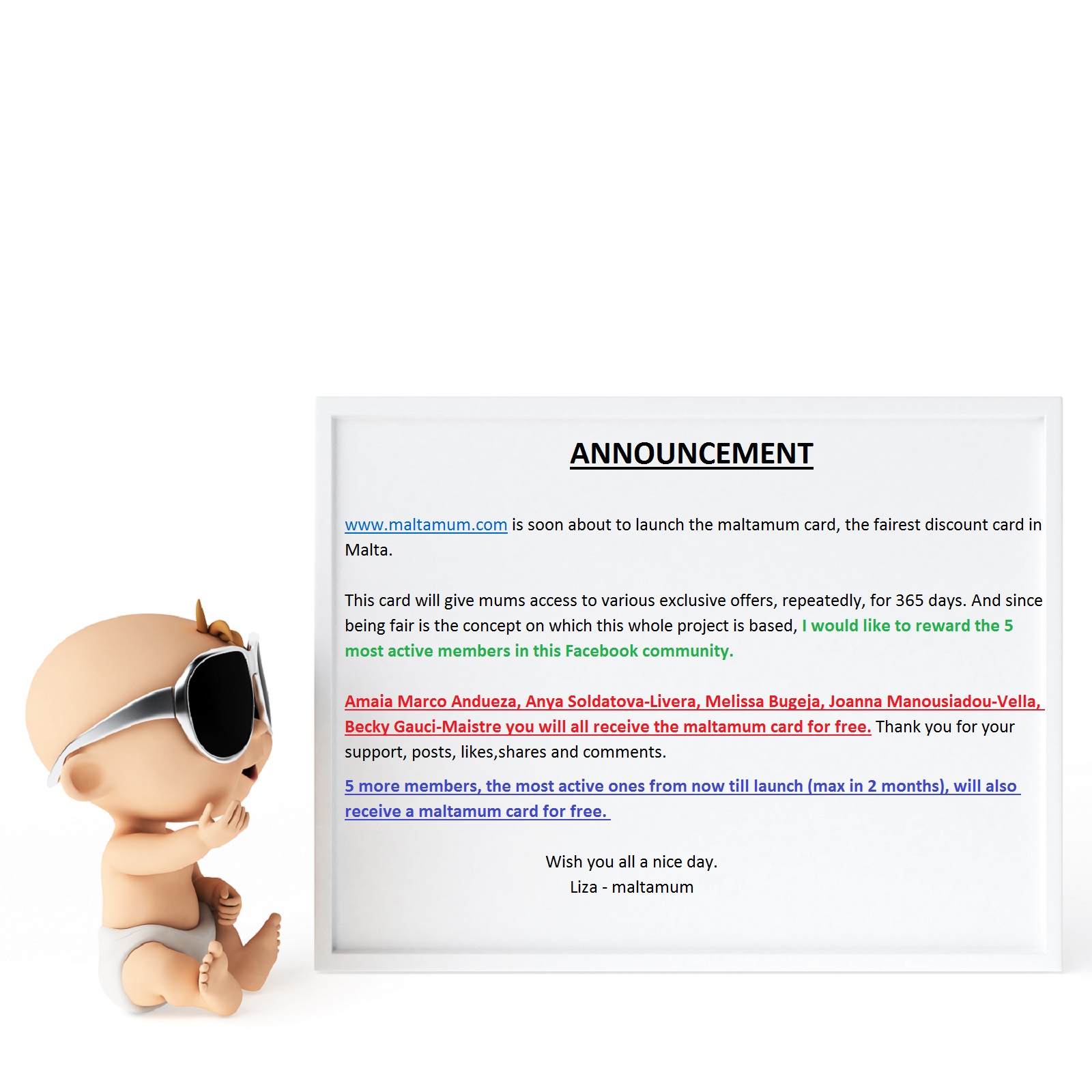 Category: Events in Malta, Past events