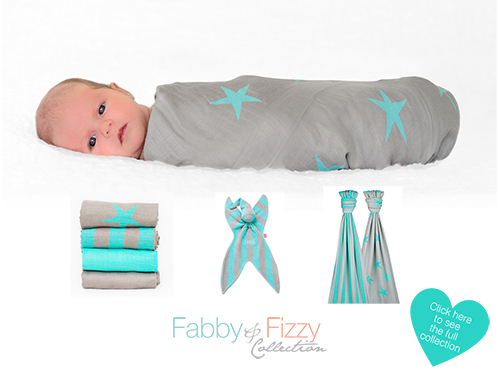 NEW Cuski collection available to our Maltamum Cardholders for 20% less, plus delivered at home for free!
The new Fabby and Fizzy collection consists of:
Cuski, the natural comforter (dummy alternative)
Pack of two midi swandoodle wraps 120x 120xcm
Pack of four mini swandoodle muslins 60 x 60cms
Click here to read more about Cuski Malta and all the exclusive discounts available to you.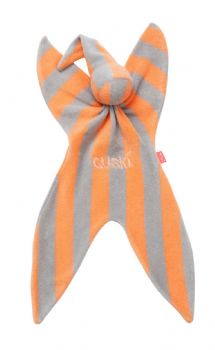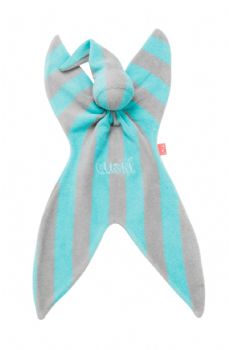 Fizzy Cuski and Fabby Cuski – Natural comfoters
Unisex, perfect for boys and girls, two designs to choose from!
Cuski is a super-soft comforter designed to soothe, calm and reassure you and your baby. Cuski is the natural alternative for parents who do not want their baby to use dummies or other sleeping aids.
*Research has shown that babies with comforters are much happier and more secure as they progress through certain milestones in their lives. Babies at about nine months old often become very clingy to mum as they realise they are individuals and not part of their mothers. A comforter seems to help with this transition.
This product is Safe, Functional, Consistent & Fully Machine Washable. It's made from soft cotton terry towelling. A perfect newborn baby gift, or even a great gift for toddlers!
Fizzy and Fabby Midi Swandoodle set of 2 extra large bamboo muslins
As voted by Emma's Diary, August 2014, Top 10 nursing product!
These gorgeous Midi Swandoodles are made from a close weave bamboo muslin.
Multi-use : Sleep shade, swaddle, light blanket, nursing scarf etc
Light weight & compact, excellent travel blanket, keeps you warm when cool and cool when hot!
Supplied in a gift box with 2 muslins in the set
Muslin dimensions: 120 x 120 cm (47 x 47 inches)
Machine washable on cool 30 (no hotter!)
Softens with use and wash
Air dry or cool tumble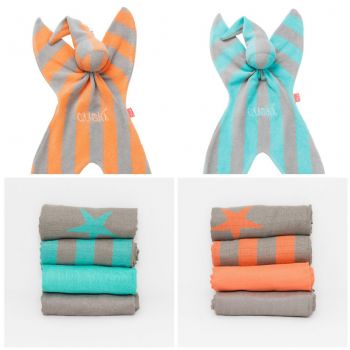 Cuski Mini Swandoodles Set
Choose from a Gorgeous Fizzy or Fabby Cuski Original Baby Comforter with matching Mini Swandoodles x 4
Fabulous gift of baby essentials!
Cuski made from cotton terry
Mini Swandoodles made from bamboo muslin
Dimensions: 60cm x 60cm each
Wash care 30 degrees
Category: Shopping