Crazy Rumors are one of the pioneers of all natural and vegan lip balms and you as a maltamum cardholder can buy these products exclusively for 20% less.
Certified organic ingredients are used like super moisturizing organic shea butter and soothing organic jojoba oil. They are infused with only the best naturally derived flavours and pure essential oils, and slightly sweetened with just a hint of natural stevia, so their lip treats not only smell amazing, they taste great too!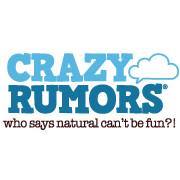 Their Brew collection consists of:
· Apple Spice – tart apple & sweet cinnamon create an awesome cider like experience
· Peppermint Lemongrass – refreshing citrus and cooling peppermint
· Spiced Chai – spicy blend of savory cardamom, cinnamon, vanilla and ginger
· Orange Bergamot – a cup of Earl Grey tea, a blend of tantalizing citrus fruits
You can find the Crazy Rumors lip balms at the online shop CrueltyFreeMalta.com.
Click here to read more about the ongoing 20% discount promotion.
Category: Shopping