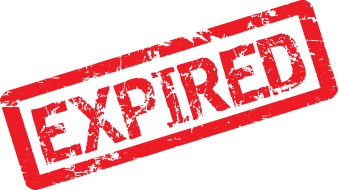 MALTAMUM CARD EXCLUSIVE OFFER – TheSmartSkinClinic
FREE Skin Tightening Treatment worth 100 Euro with every skin resurfacing stretchmark treatment (Sublative skin resurfacing treatment)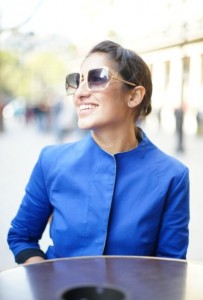 About TheSmartSkinClinic and Dr Joanna Delia
TheSmartSkinClinic is one of the most reputable physician directed Cosmetic Personal Enhancement Centres in Malta.  In fact, Dr Joanna Dellia, a mum of two, owner of the two TheSmartSkinc Clinic centres, has been portrayed on the press numerous times. Click here to see more.
Their internationally qualified aesthetic physicians provide high caliber cosmetic services and consultations designed to help clients look and feel their very best. You can consult the doctors about Laser Hair removal, Dermal Fillers, Lip Augmentation, Botox, Chemical Peels, Mesotherapy, Smart Diet. Various treatments are available for skin conditions such as scarring, sun damage, acne, pigmentation and skin tightening.
You are always more than welcome to fix an appointment for a consultation. You will find TheSmartSkinClinic in two locations: 63, Tigne Street, Sliema and 63, Bronja Street, Zurrieq.
About the Sublative skin resurfacing treatment
Stretch marks are one of the most common skin disorders, impacting 95% of women during puberty or pregnancy, and can also occur in men and children. Historically difficult to treat, striae occur when the skin is stretched from rapid growth or weight gain, and causes damage to the connective tissue in the dermis.
Acne is a common condition experienced by up to 85% of adolescents and young adults and 5% of older adults. In some patients, the healing process results in permanent, disfiguring scars. Treatments traditionally ranged from chemical peels to ablative procedures with long recovery times and risky side effects.
Sublative has been shown to be an effective and safe way to reduce the appearance of stretch marks, acne scars and other skin irregularities in all skin types with minimal side effects, discomfort or downtime. The unique patented technology uses fractionated bi-polar radiofrequency directed to the skin in the form of a matrix. Due to its unique design, energy is deposited in the skin to initiate a healing response with minimal epidermal disruption. Patients benefit from a comfortable treatment with significant outcomes avoiding the potential complications of more aggressive treatments. After treatment with Sublative, the appearance of stretch marks and acne scars are greatly reduced.
The typical Sublative protocol consists of three to five treatments, spaced four to six weeks apart. Post treatment, patients can expect tone and texture improvements as a result of increased levels of collagen and elastin and new healthy skin cells, which are produced.
Click here to read more.
About the Skin Tightening Treatment
Skin tightening is a method of compacting the collagen you have (immediate effects) while stimulating new collagen to grow around it (delayed effects by 3-6 months).  Tissue tightening is available for almost every part of the body and face. 
The Sublime from Syneron combines infrared light (700-2000nm) with bipolar conducted radiofrequency. The combination of light energy and radiofrequency energy is used to deeply heat layers of the skin while protecting the surface of the skin simultaneously. Medium to deep heating of the skin activates fibroblasts signaling new collagen to form and existing collagen to tighten. This will cause immediate collagen contraction as well as new collagen production which will occur over a 4-6 month period.
This is an ideal solution for tightening loose skin on your face, arms and abdomen. 
Click here to read more.
Before and After pictures of the Sublative Stretch marks tummy treatment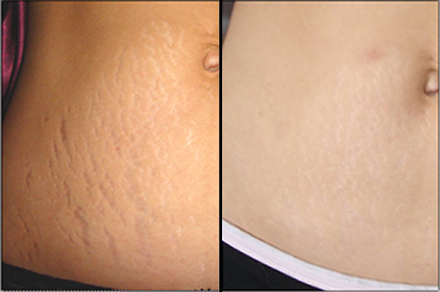 How to get the maltamum card exclusive discounts
You will need to present on location your maltamum card and your Maltese ID or passport.
Contact details
Phone: t. +356 20106066 | M. +356 9990 6066
Email: info@thesmartskinclinic.com
Address: 63, Tigne Street, Sliema, SLM 3172, Malta  AND 63, Bronja Street, Zurrieq, ZRQ 2017, Malta
Website: www.thesmartskinclinic.com
Facebook: TheSmartSkinClinic 
Youtube: http://www.youtube.com/results?search_query=thesmartskinclinic

Category: Expired