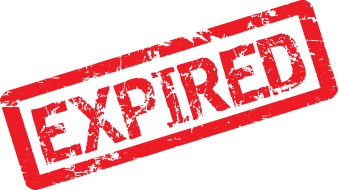 MALTAMUM CARD EXCLUSIVE OFFERS – Jumpmalta

10% discount on all party packages; the party package must include at least 3

services

*.
About Jumpmalta
Jumpmalta is a family run business with the 2 years old son being the boss, as Maria, the mum, jokingly said 🙂
Jumpmalta have been organizing children parties and kids areas on big activities since 2007. They offer various fun services* to entertain the kids. They offer bouncy castles with beautiful artworks, all kept in clean and hygienic condition. Jumpalta also offers big games such as Spaceball/Human gyroscope,Waterpark, Go-karts, Bungee run, Gladiator duel, Human flytrap, Train, Giant slide.
They ALWAYS supervise their games to ensure the safety of the children!
*Services: Themed parties, Face painting, Glitter tattoos (1st on the islands to provide this service!), Balloon modeling, Mascot characters, Bubble machine, Novelty cake and cupcakes, Magician, Clown, Children animators, Laser party lights, Balloon decoration, Popcorn and candyfloss, Generator hire and more (check their website www.jumpmalta.jimdo.com).

How to get the maltamum card exclusive discounts
You will need to present on location your maltamum card and your Maltese ID or passport.

Contact details

Website: www.jumpmalta.jimdo.com
Facebook: Jumpmalta
Phone: 7974 1209
Email: jumpmalta@yahoo.com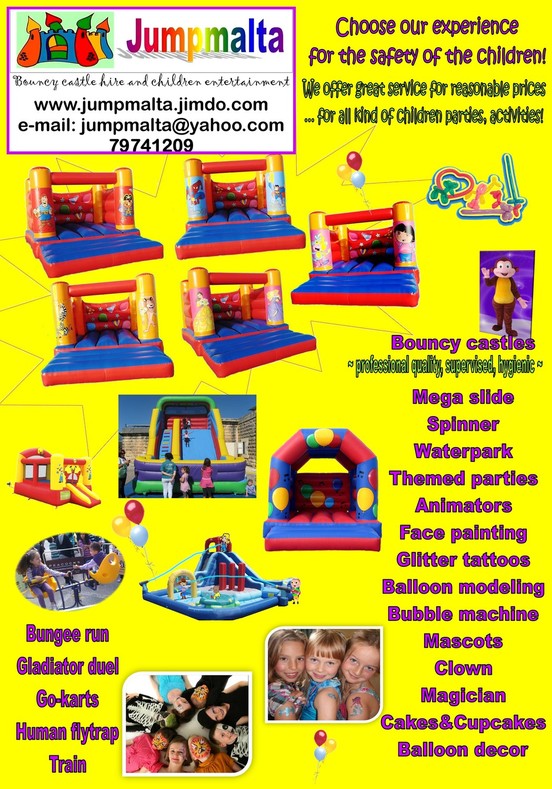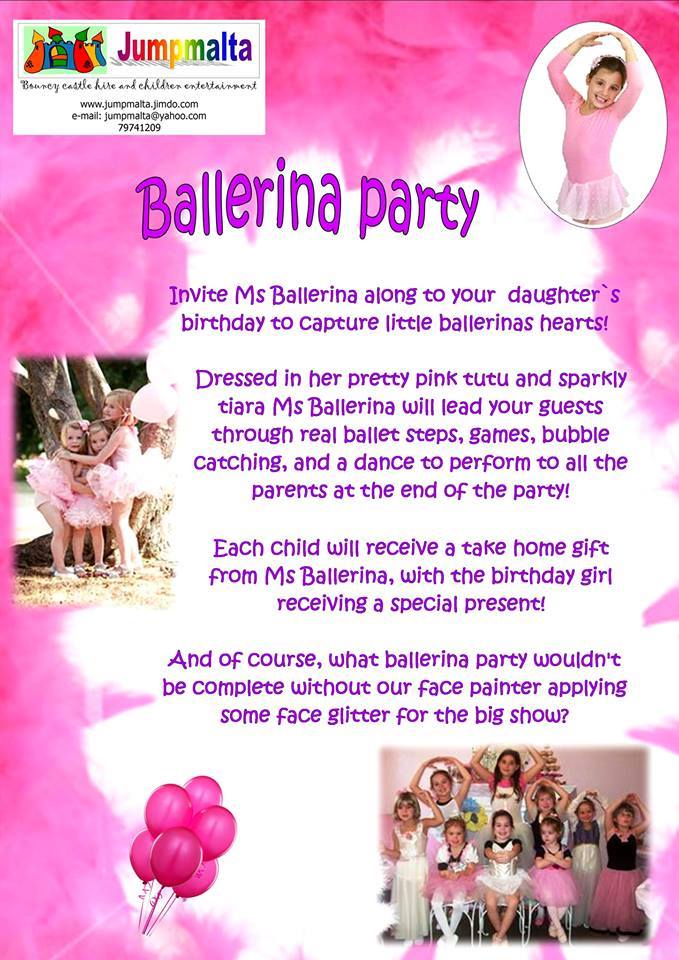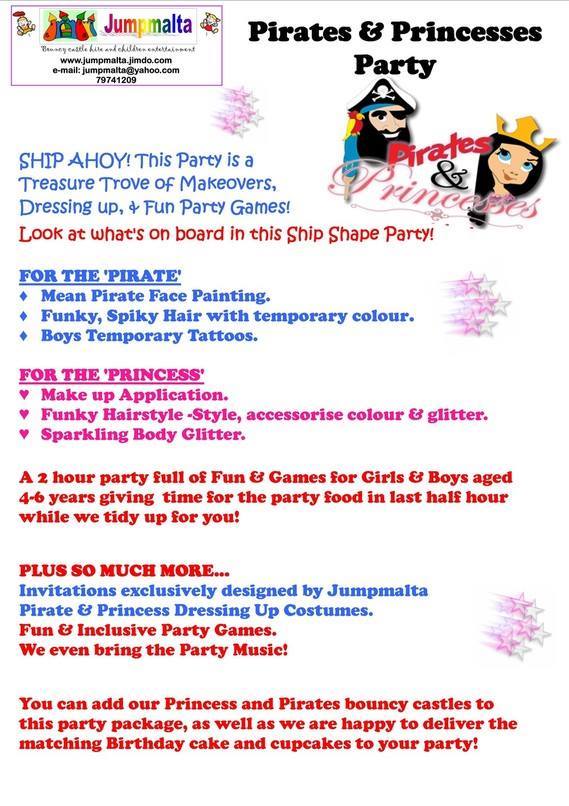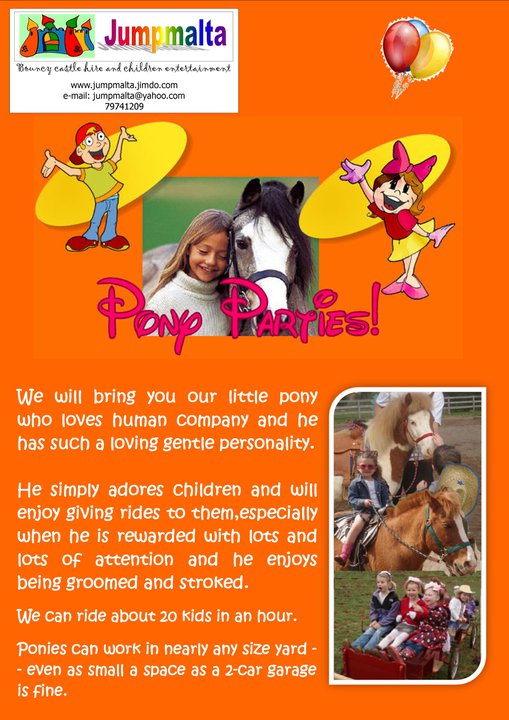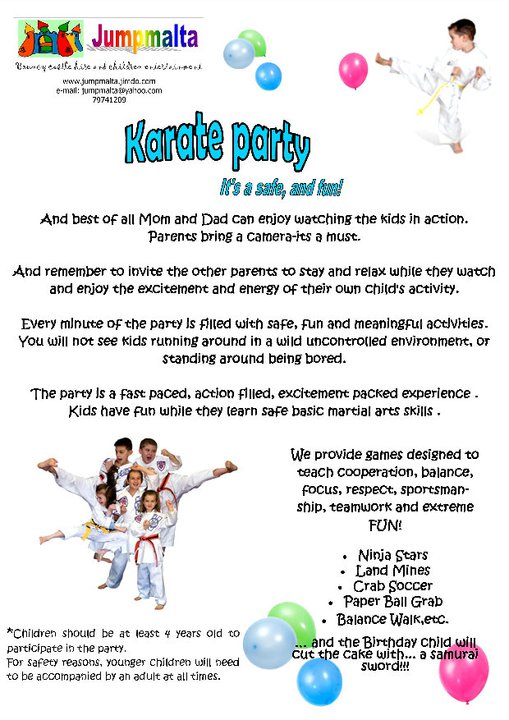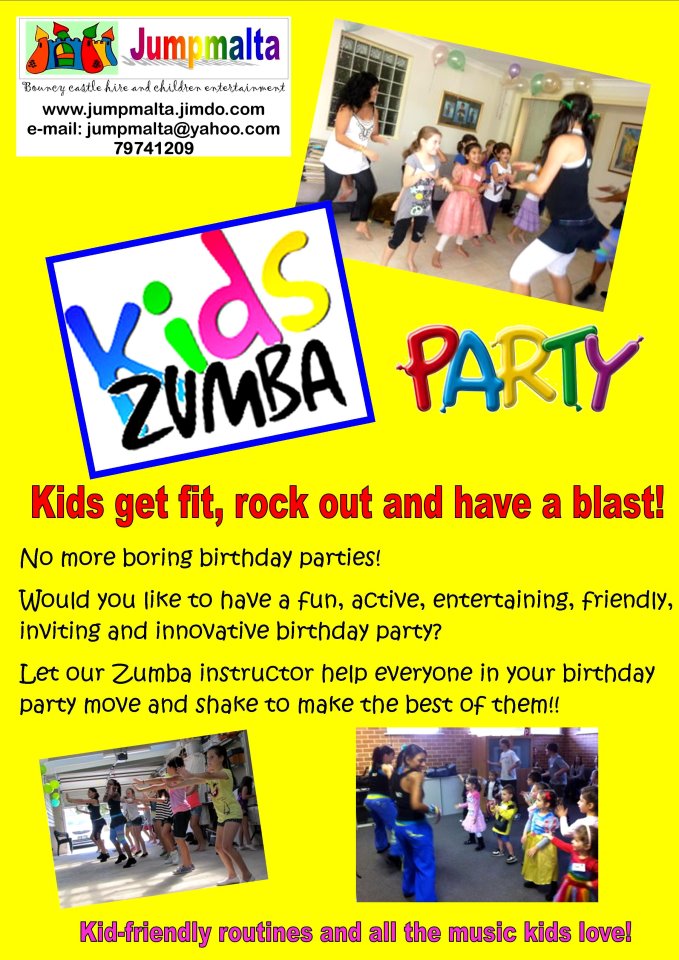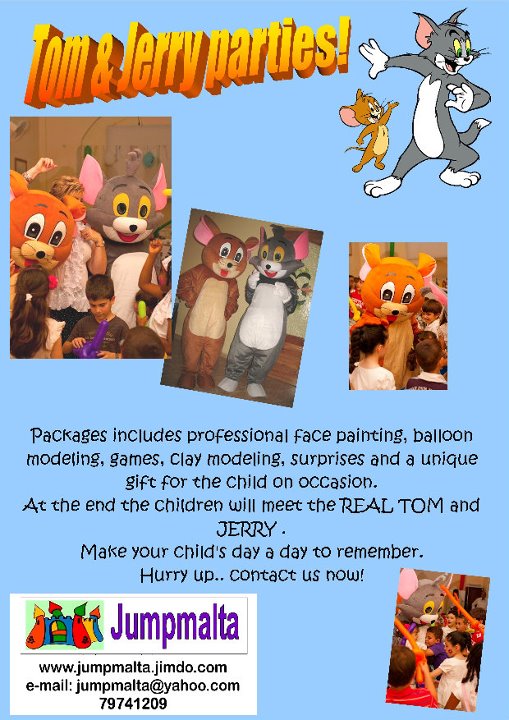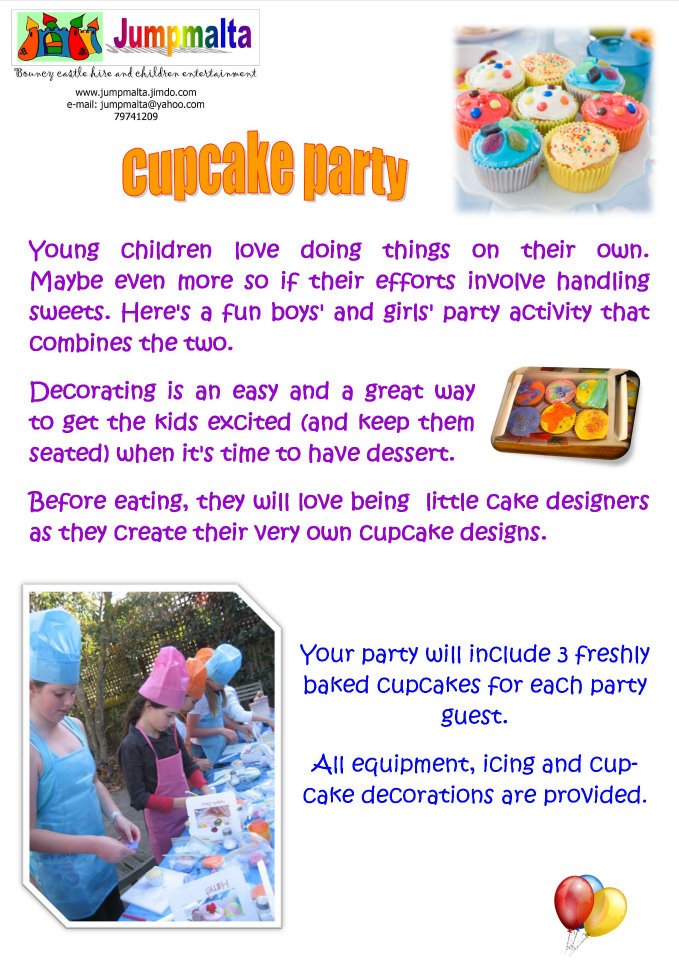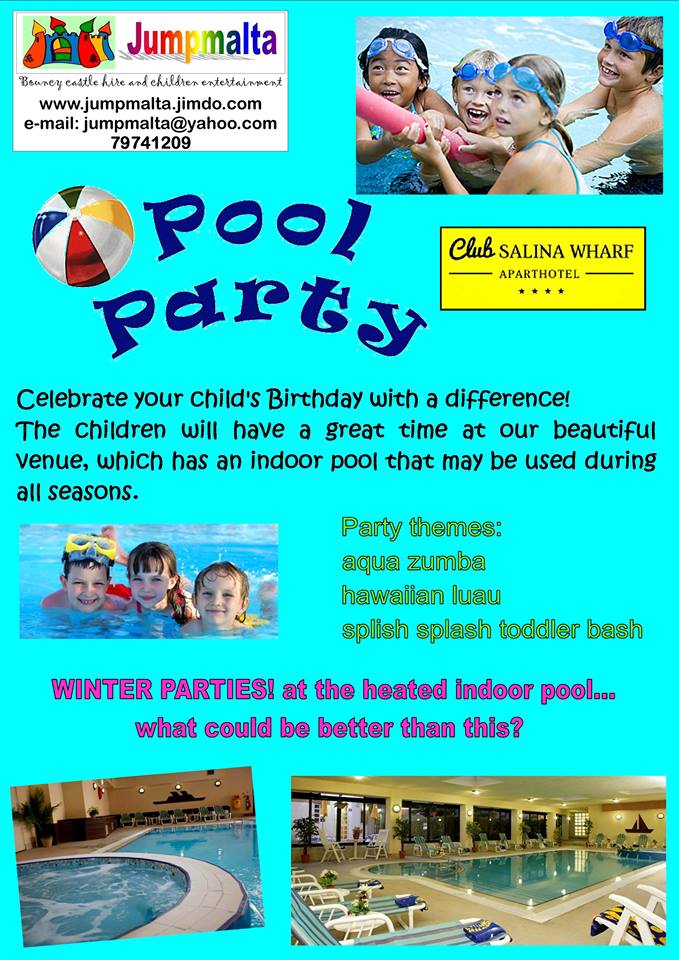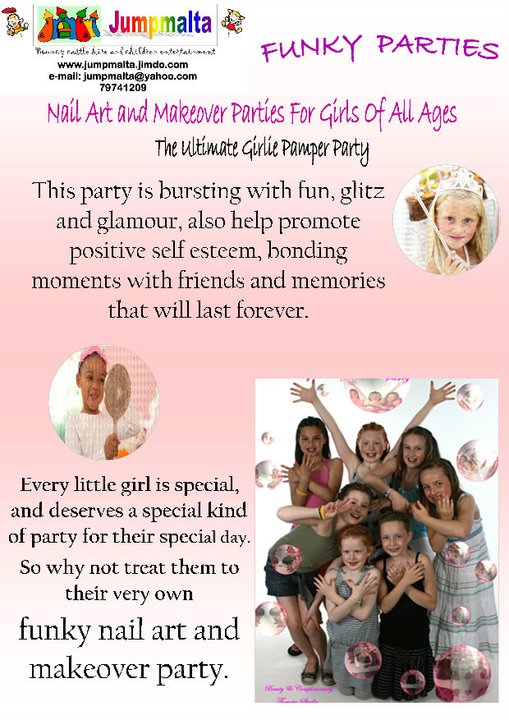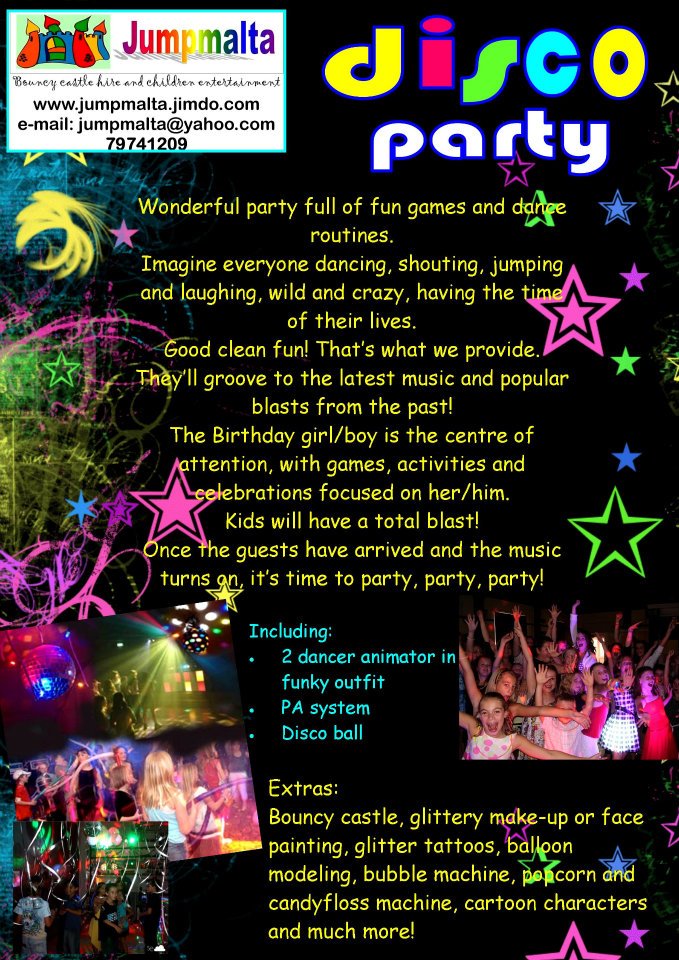 Category: MALTAMUM CARD Discount catalogue, Party, Party Hire and Entertainment