Hi everyone,
I hope you 're doing great 🙂
Last week we were featured in four big newspapers and several online magazines and websites with our book project 'Where am I from?'. I am humbled and honoured by the response of the media and how much they believe in what we wish to achieve. As I said to one of the journalists, 'Where am I from?' celebrates the beauty of diversity while concluding that we are all inherently the same. Should we wish to raise a future generation that see themselves as citizens of the world, diverse and multicultural books are mandatory. I am also humbled by the support received from the parents who support our efforts and already pre-ordered the book.
Kindly note that the only way to reserve a copy for your own children is via Kickstarter here. We need to reach our funding goal by 15/08 in order to produce this book thus your support means everything. Faraxa Publishing in Malta is the exclusive publisher of 'Where am I from?', a book which is aiming to be the very 1st graffiti illustrated picture book for children in the world. 
Please also note that there is no risk from your end. When you submit a pledge on Kickstarter and 'back our project', your credit card does not get charged. A pledge is merely a promise from your end that if we do get fully funded by the end of the campaign, then you agree that the amount you selected will be charged at that time on your credit card and once the books are ready you will receive the amount of books you ordered.
If you scroll down you will see the most important features on the media.
Thank you so much! Order your book and show your support today here.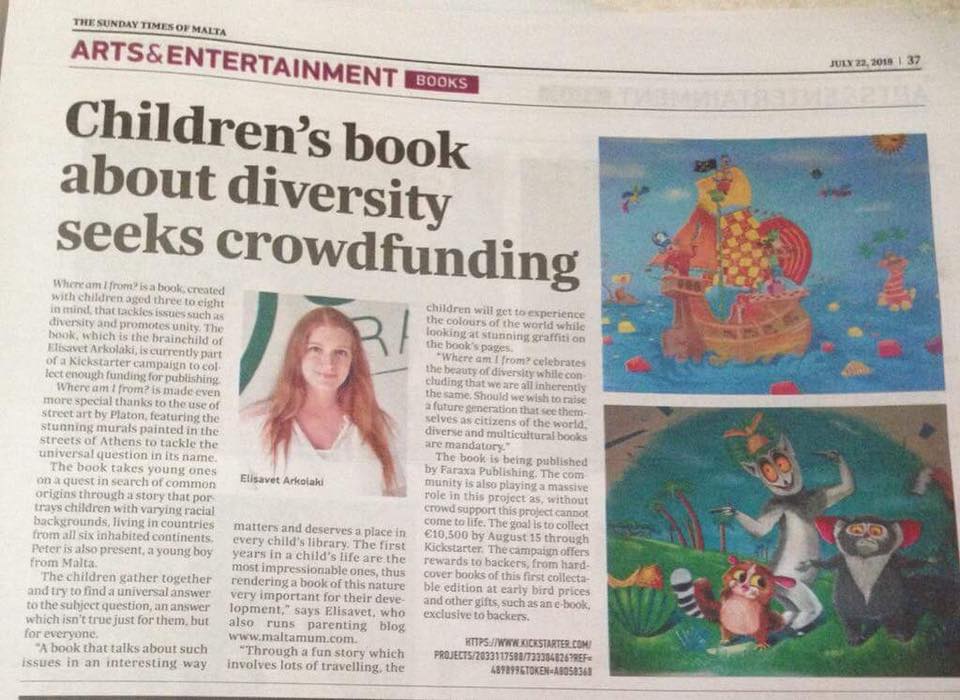 2) The Malta Independent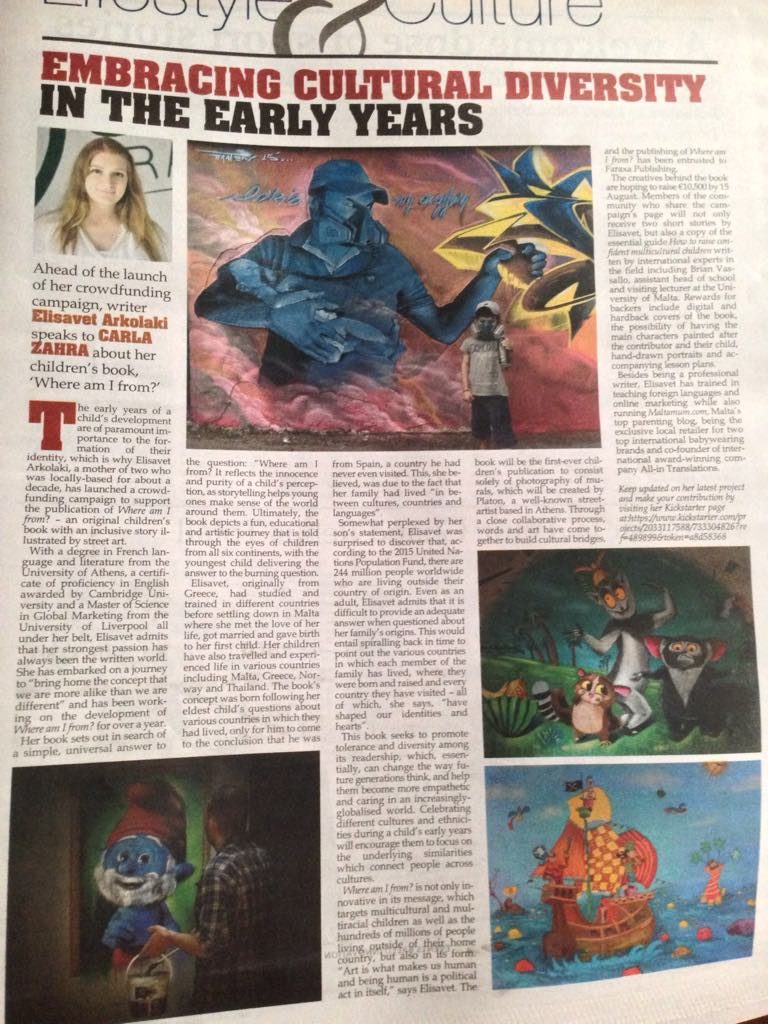 3) MaltaToday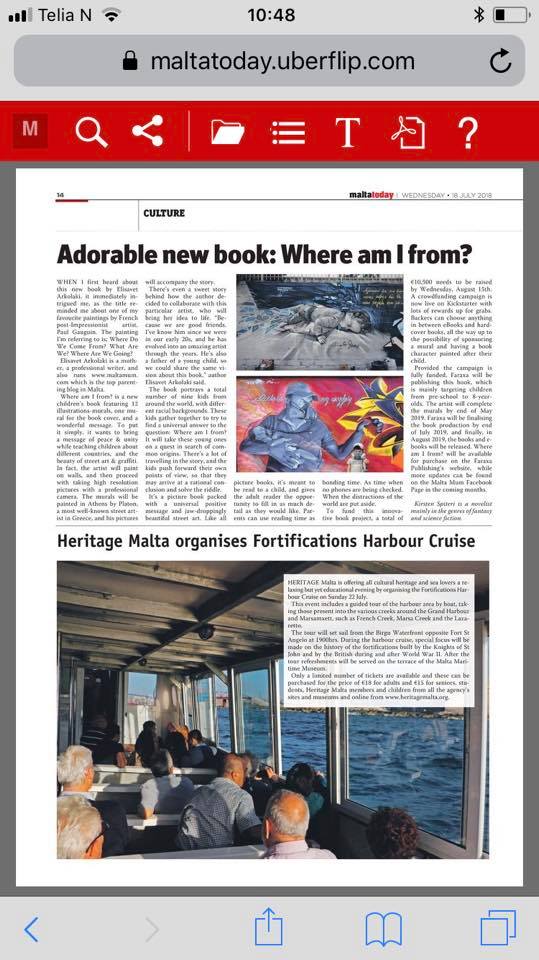 4) Athens Voice

5) EVE.com.mt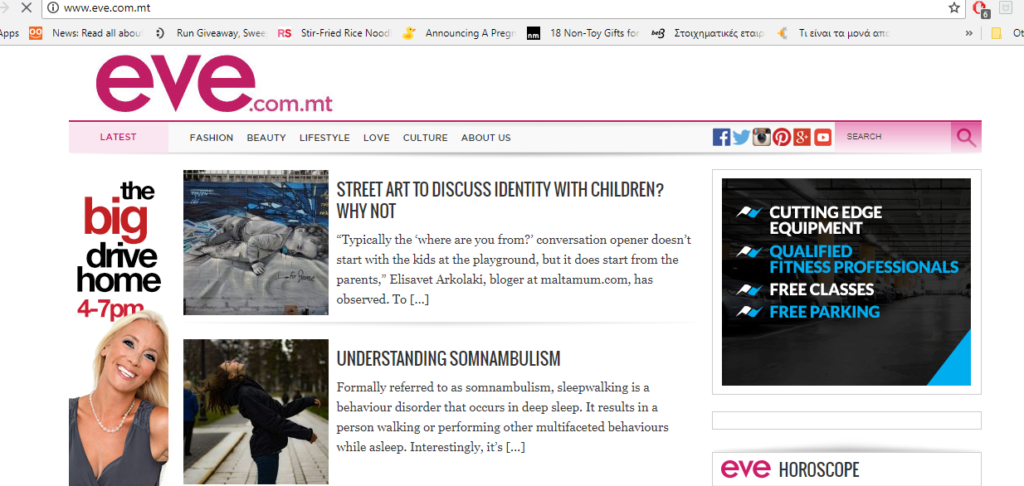 Category: Mum's Library, Shopping, Where am I from?