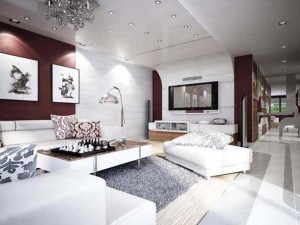 These are the top 5 things I recommend to expats to watch out for when looking for a place to rent in Malta.
This article is sponsored by the real estate in Malta, Remax.
1) Domestic rate vs Residential rate
Expats, no matter if they are EU, work and pay taxes in Malta, are charged 30% more in electricity and water bills (utility bills) than the Maltese*, if the property they rent is registered under the domestic rate. Look for properties where the landlord has registered the flat/house/property under the residential rate OR if he's willing to let you apply for one and receive the bills on your name.
There are cases where landlords use the residential rate and charge you with the domestic one to make some extra cash. Clear things out from the beginning and make an agreement that you want to see the bills!
*You might want to check out this FB group for news related to this. The admin and its members are joining forces and fight in court against this discrimination, and slowly but steadily seem to be winning this battle for equality and fair prices, as is the norm and the law all across EU.
2) Save time on looking for properties in Malta
If you decide to go through a real estate agency, don't waste time to go through the properties that they have online. ALL the agencies in Malta try to rent ALL properties that are available for rent, and feature them on their websites even when these are occupied by tenants. Do yourself a favour and make a list with your requirements (ie furnished apartment, 2 bedroom, balcony, St. Julian's area), send an email to the real estate agencies, and they will get back to you with links of currently available properties to look at.
3) Real estate commission rates
When you decide to go ahead with an agent, clarify right away what is their commission and what do you have to pay! The norm is that you pay half a rent to the agent and the landlord another half as a commission, and you pay 2 rents to the landlord (deposit + 1st month rent). Avoid the agencies that will charge you for another 18% VAT on top of their commission!
4) Issues with properties in Malta
Go through the contract and the inventory and insist on what is missing, needs to be fixed etc from the start, before paying and signing a contract, otherwise you might never get it. Go through literally everything in the property, cause you might be surprised at what you might find (examples: window not closing fully and thus freezing in the winter, air conditioner with filters that haven't been cleaned since ages, toilet not flushing, no water pressure in the shower, bedroom door not closing and so on – check everything!)
5) Mold in the flat
Last but not least, check for signs of mold! On the walls, behind wardrobes, sofas and beds, everywhere. Many properties in Malta have mold. During the dry months (spring, summer, autumn) this might be seen as grey-black spots on the wall that might look like discoloration. This is mold! Either get a confirmation in the contract by the landlord that he's responsible to fix this before you move in (special anti-mold paint and any other anti-mold remedies that might exist) or avoid that property all together.
For further reading, I would recommend this interview of a tenant on Maltainsideout.com
Category: Resources for Malta Mums