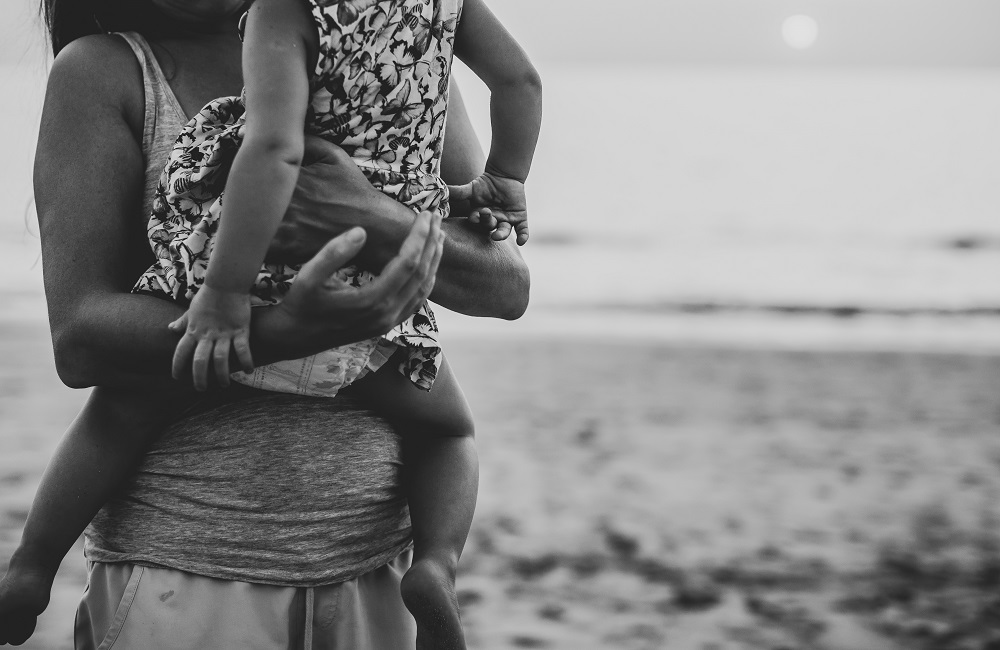 This is a blog post I had been postponing for a while. Probably because it's a bit emotional for me as it marks endings and new beginnings. As some of you know, I started maltamum.com back in the summer of 2013, three weeks before our son was born, as a way to connect and reach out to other moms living in Malta.

Two years later, in August 2015, I launched my online shop maltamumshop.com and brought to Malta some exceptional baby brands that were missing out from the local market and which I wanted to make available locally – namely Ergobaby, Tula, Thudguard and Juppy.

This online shop had never been a big, full-time business. It was a small business I was running on the side of being a stay at home mum, selling to you selected products I love and use daily with my own children, while at the same I was providing my family with a side income. Naturally, my working hours have been and still are limited with our youngest being at home with us 24/7 but I love the flexibility of working online.
When we came back to Malta after our winter stay in Thailand in the spring of 2016, we found out I was pregnant with our second child. We took a big decision, left Malta and moved to Norway, close to the paternal grandparents so that the kids can grow up close to family in a rural setting. Our eldest started attending a pre-school when he was 3 and about the same time I gave birth to our daughter who will also start pre-school when she's about 3 years old.

It seems like something is happening with me every two years or so since I became a mom. A feeling of restlessness maybe, the need to try new things and keep on moving forward. End of 2017, I was querying traditional publishers about my debut children's book Where am I from? which will be published late this summer by Faraxa in Malta.

I had this idea in my head, a clear vision, of how I wanted to create a fun book illustrated with real murals painted on walls, promoting peace, unity, bringing all the children of the world together, in hopes of inspiring the new generation of world citizens to do better than what we have been doing thus far. This book is meant to be the very first of its kind
as to our knowledge there has never been a children's book before entirely painted on walls with spray paint, and it has found its 'home' in Malta.

This book project, words, writing and marketing it (the book got fully funded in advance via a Kickstarter campaign I run last summer)
have been dominating my thoughts and working hours along with caring for my family. I have also been working with experts on writing the guide 'How to Raise Confident Multicultural Children', as a free gift to our community of multilingual kids and families, as all the Maltese families that I know of, and our community of families of mixed cultural heritage, as all the expat families that I know of.

At the same time, being away from Malta meant that I was no longer able to manage my online shop in the same way that I did while I was living in the country. Thus, I took the major decision to stop importing baby products, shut down the eshop and focus on what I am the most passionate about – writing.

www.maltamumshop.com will shut down as soon as all the remaining stock is sold out. I only have 12 carriers left in stock right now, on sale, and I will also throw in two gifts + free delivery to the clients who will order these ones. My understanding is that ergobaby.eu will no longer be shipping carriers directly to Malta but you can always order Ergobaby and Tula via Amazon. Just be cautious of the different sellers you find online so that you can get a genuine carrier! Please, do not trust eBay for this. When you browse on Amazon and see under the product description 'Dispatched from and sold by Amazon.' then you're good to go. It means that Amazon gets the items directly from Ergobaby.

Maltamum.com the blog remains as is, even if I now live in another country, and I will also be providing support and assistance to all the mums who trusted me and bought products from my eshop. I am still in contact with Ergobaby and I will be handling all your queries, warranties etc.
Thank you for sticking around all along and I hope you will join me in my new literary journey.

It's going to be fun, and it's going to be good for our children. Did I mention that 200 public school libraries, plus the Malta National Libraries in Malta, plus 13 libraries in Norway will be stocking Where am I from ?

As always,

Love, Liza.
Category: Uncategorized