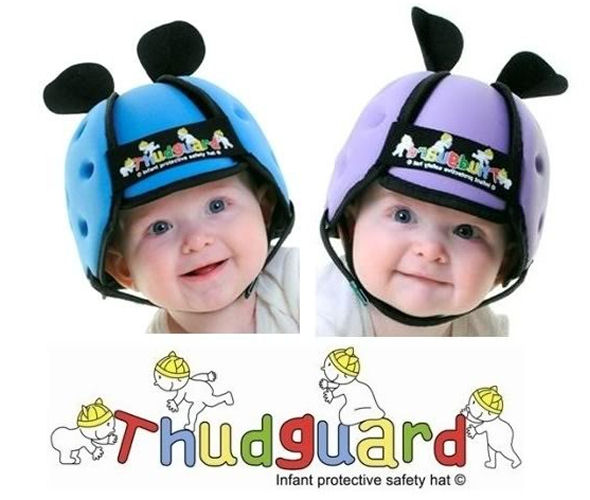 If you know me a little bit by now, you are aware of how much I love stories. And this is what I am going to do today. I am going to share with you the story with my involvement with Thudguard, and a delightful interview with the inventor of Thudguard Kelly Forsyth-Gibson.
Each company you see our there, each brand, started out of one idea, out of the inspiration, determination and hard work of an individual. It really inspires me when I see a mum achieving this, out of sheer determination to create a product that her children absolutely need. In the cases of Ergobaby and Thudguard, the 2 brands that I am bringing to you exclusively in Malta through my e-shop, these mums invented products that not only helped their own children, but millions of mums around the world. Thank you from the bottom of my heart!
 How I got introduced to Thudguard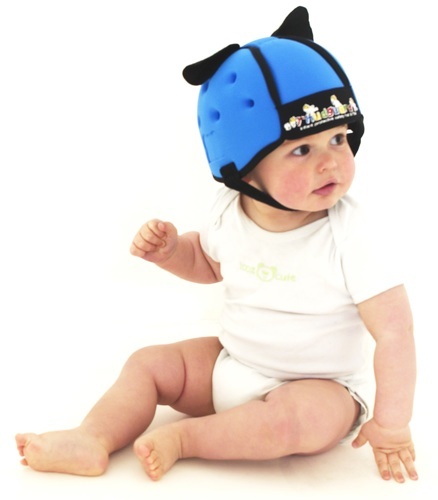 It was one of my best friends, Joanna Vella, the one who first brought to Malta the UK baby safety Thudguard brand. Her little one was diagnosed with a sensitive skull. While she was learning how to walk, she had 2 falls that ended up with banging her head, and visits at Mater Dei; diagnosis concussion both times! Any mother knows how terrifying and dangerous a head injury can be. And a 'sensitive skull' can only be diagnosed when it's too late, after a fall, while you spend the night at the emergency room, and being refused to breastfeed your crying baby cause feeding her might end up in death. While Joanna was on the lookout on how to protect her daughter from future falls, she discovered the baby and toddler safety helmet Thudguard which worked wonders (ideal for 6-24 months).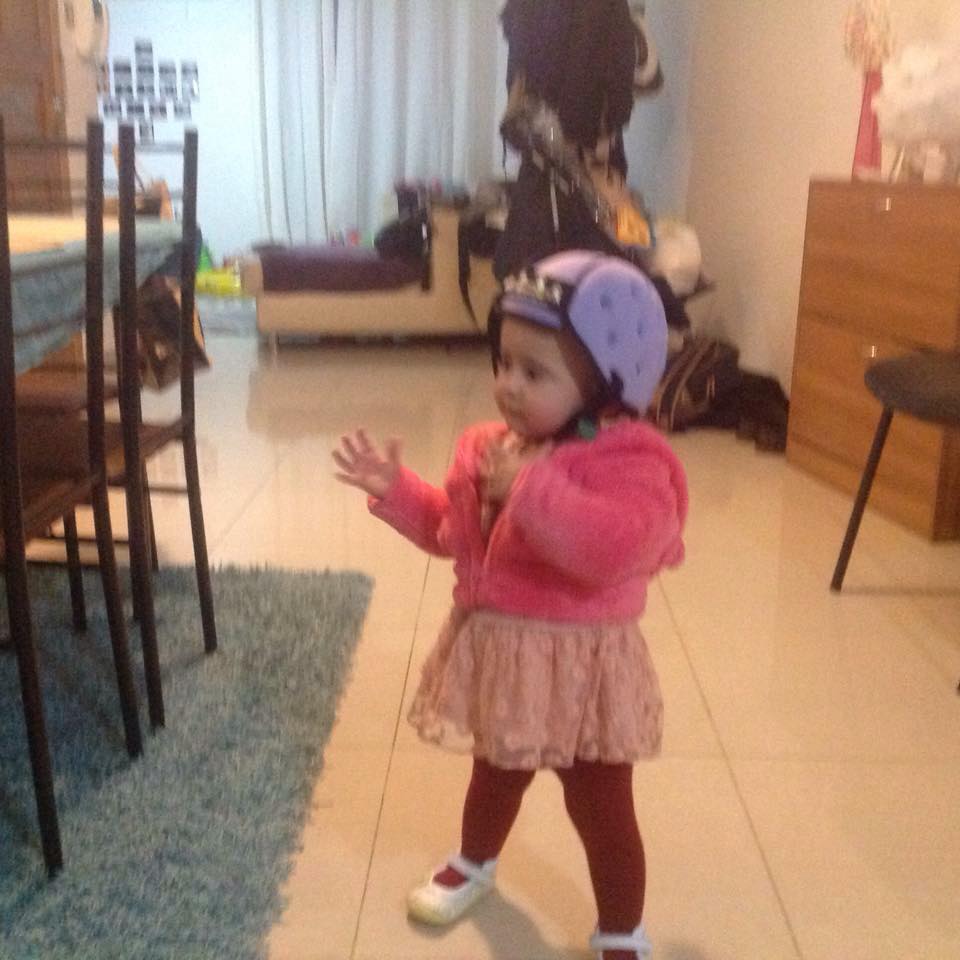 The Thudguard Infant Safety Hat is the world leader in baby head protection when infants are developing gross motor skills at the learning to walk & balance toy stages. It has won awards, it is supported by the President of the College of Emergency Medicine, and is the only product of its type in the world that complies with safety standards and the only product endorsed by Children's Accident & Emergency Experts.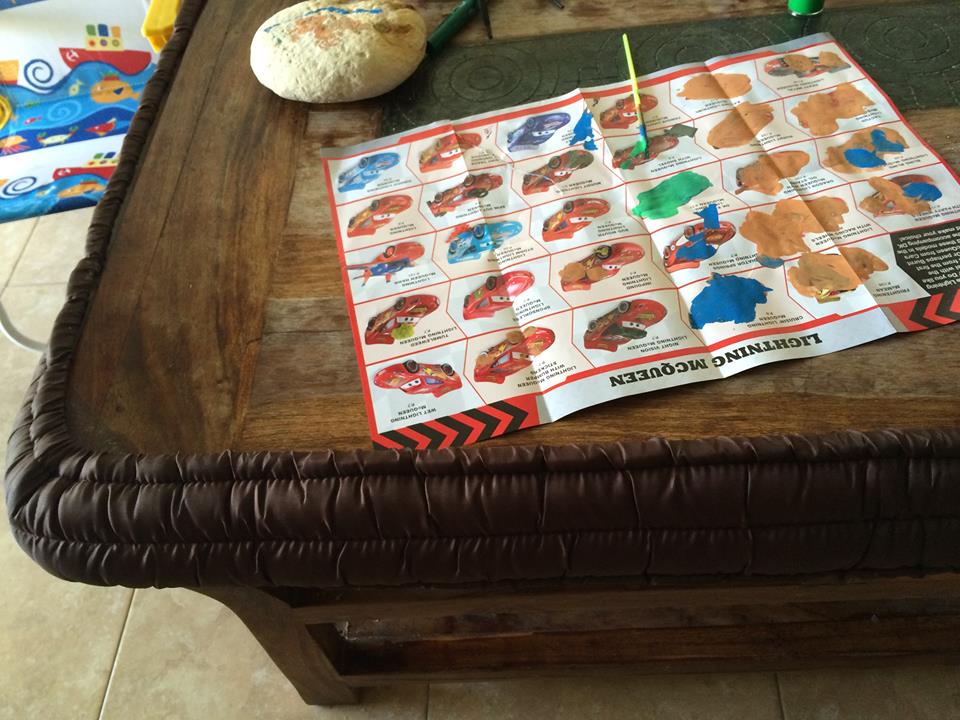 My boy, Erik, was much older at the time to try it on. He was already walking steadily. My challenge at the time was how to prevent a serious injury from accidental falls on our solid wood living room table. I felt that only using table corner protectors was not enough. That's when I got happily surprised when Joanna showed me the other fantastic product of Thudguard, the Thudguard Table Edge Bumper Guard. It protects your babies and toddlers head from the sharp edges of your tables. The Table Edge Bumper Guard fits in ALL kind of tables! It stretches up to 5 meters and fits on round , square and rectangular tables. This attractive, protective padding which acts as a cushion is very easy to put, remove & clean. Erik did have a fall and fell with the back of his neck on the table. He didn't feel a thing thanks to Thudguard! The super thick foam prevented what might had been very serious and Erik kept on playing right after – not a single tear. Whenever I pay a visit to friend's place or relative I roll it in a bag and take it with me. It's super light and gets in place within seconds. No more worries – thank you, let me enjoy now that cup of coffee anywhere 🙂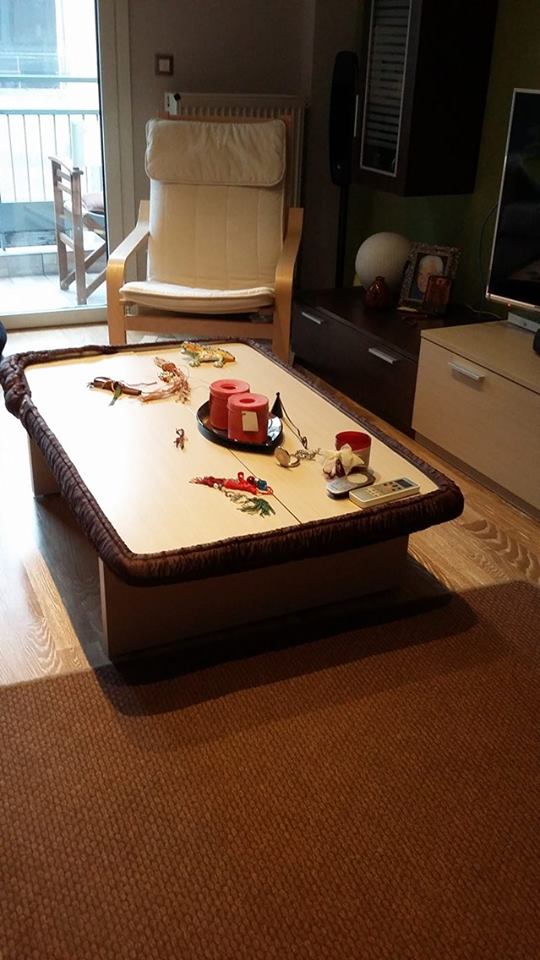 When Joanna took the decision to move abroad, I knew Thudguard had to remain in Malta. This is how the Maltamum Shop took over and became the agent of Thudguard in Malta. 
Click here to purchase Thudguard baby and toddler safety products in Malta. 30 days full refund guarantee and the privileges Maltamum Card as a gift included!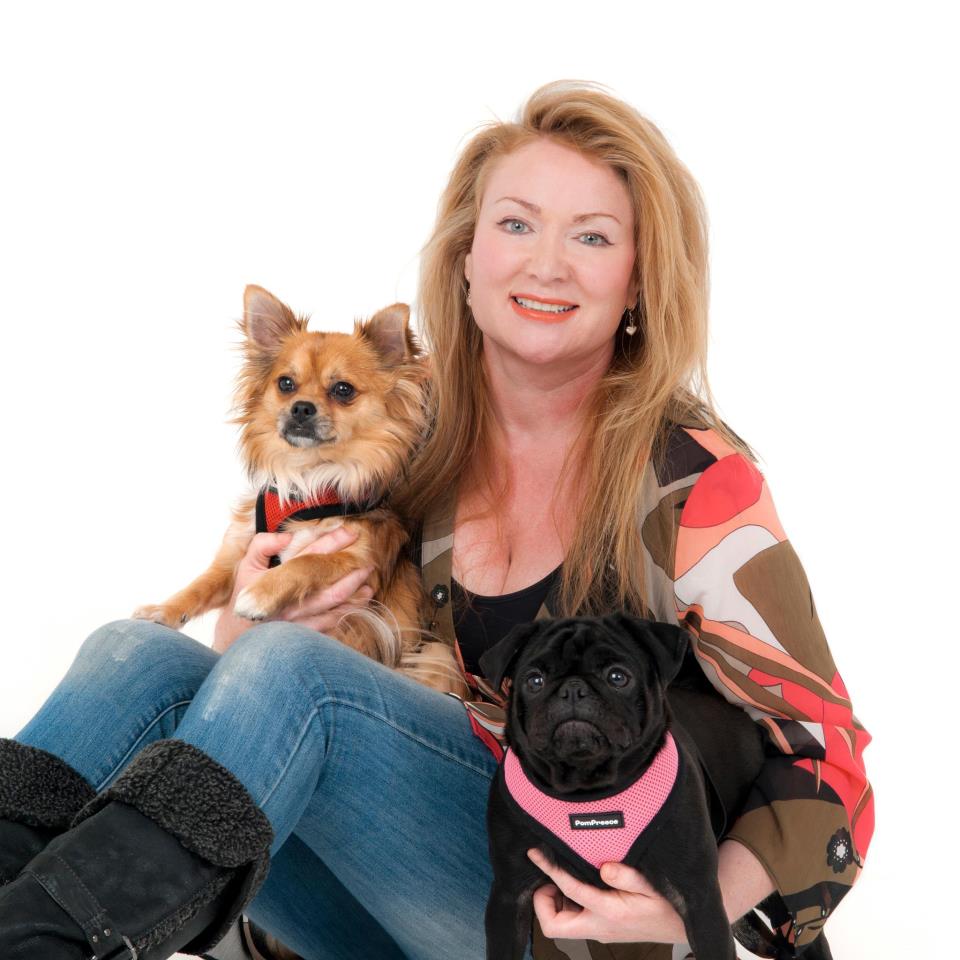 Interview with Kelly Forsyth-Gibson
Who is Kelly Forsyth-Gibson?
I am a young 49 year old married mother of 3 wonderful children and 2 grandchildren, who out of necessity became an inventor over 17 years ago. I was born and still live just outside the city of Aberdeen within the beautiful surroundings of Scotland. I was an office employee for many years before giving up my day job to run my own company as a managing director and entrepreneur.
What are the Thudguard products that you invented?
My core invention, the Thudguard, is an infant safety hat to prevent bumps and bruising for less than sure footed toddlers who are learning to walk. Thudguard has been selling all over the world for many years and we now have a growing compliment of safety products in the Thudguard range that started with knee pads. Then came our table edge guards with corner pads and door stoppers. Our latest innovation is the Thudguard Armadillo Pillow – helmet liner and neck support. This 2-in-1 product lines the inside of small infant cycle helmets making them even smaller and gives more added comfort with the attached neck support. This means 1+ year olds can now have a better fitted cycle helmet. We have also taken in a range of the smallest infant cycle helmets in the world to flatter our new Armadillo Pillows cute design which works very well. 
How did it all start for Thudguard?
My Thudguard, baby safety hat invention, was born out of pure necessity to protect my one-year-old infant after she had a nasty fall, as I couldn't find anything suitable on the market. To see the distress of your baby with a head injury is enough to make you find a way for that not to happen again. Ask any parent! I went to my local Enterprise Trust / Business Start Up and they helped me on the road to creating my own company. However, it was sheer determination not to fail that made me succeed and I made many mistakes, but they are learning curves.
I am more than happy to help anyone who has questions about business issues or point them in the right direction. Most of it can be found online or given to you free by local business start up enterprises. I would just say; get all the information you can and get to market quickly with your protected idea! And if you are successful in getting a patent granted – GET patent insurance! What's the point of having a patent if you don't have enough money to fight them off in court!
Why should a customer choose Thudguard products for her baby's safety?
Thudguard is the original infant safety hat invented in 1998. It is the only one in the WORLD to comply with a British Technical Specification written by a Helmet Standard Expert. This expert wrote British Standards for many types of helmets to meet over the years and Thudguard was his last one. He had grandchildren and this was the reason he came out of retirement to write this last specification making Thudguard truly unique.
A common argument from mums is we should let nature take its course and let the little ones get those bumps and bruises. What would you respond?
I agree. However, let it be to the hands and knees NOT to the head! Scraped hands and knees can act as a useful learning tool to show a child that falling down doesn't feel nice, but ask any parent what they worry about most when their child falls over and they will say the head. Even minor head injury is concerning and the U.K. Hospitals see over 500,000 of them each year according to the DTi statistic reports. Just have a look at the symptoms you have to watch out for when your child has had a minor head injury after a fall. The hospital send you home with a very scary list indeed.

Should we expect something new in the near future?
Now that I am the proud grandmother of 3 and regularly babysitting my little darlings the opportunity for invention may present itself at any time. After all, in today's busy fast paced life, anything that can save us time, money or prevent injury is a eureka moment worth pursuing.

Click here to purchase Thudguard baby and toddler safety products in Malta. 30 days full refund guarantee and the privileges Maltamum Card as a gift included!
Category: Interviews, Maltamum Shop