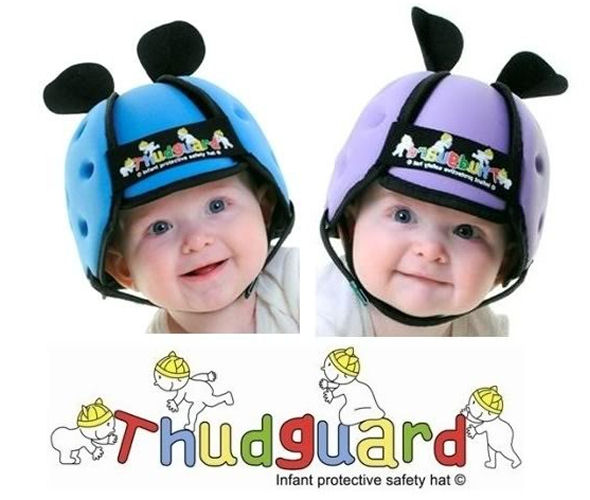 Thudguard – Learn how to crawl and walk safely
Maltamum is now the official authorised retailer in Malta of the top UK baby and toddler safety brand Thudguard. The Thudguard products are award-winning, unique, innovative and endorsed by health professionals. They've been invented by Kelly, a Scottish mum of three, out of a personal necessity to keep her little ones safe. She did well, the kids survived numerous falls, and now she's also a grandma 🙂 An interview will follow with her shortly so stay tuned!!!  
As is the case with Ergobaby, I have put the Thudguard products to the test with my own child, and I trust them 100%. That's why I was thrilled when the previous agent of Thudguard provided me with the opportunity to take over, and make sure they remain available for purchase for our mums in Malta. Baby safety goes first and Thudguard comes to the rescue. 
Have a look at the list below with the products that we currently have in stock. 
1) Thudguard® Infant Protective Safety helmet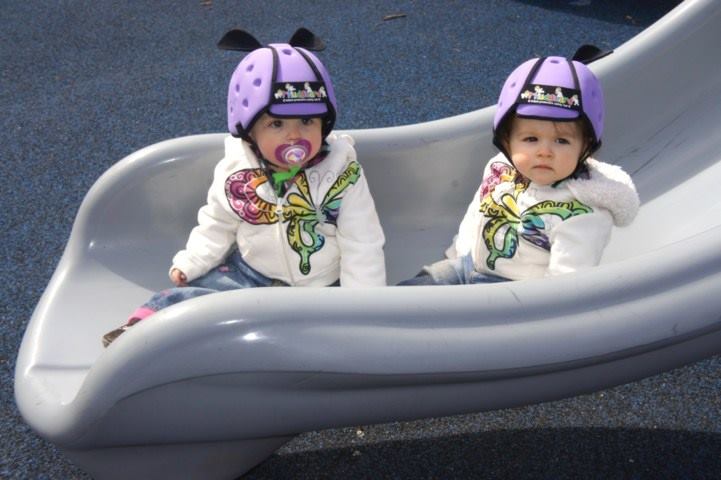 The award-winning Thudguard® infant safety hat protects your baby's head while learning how to crawl, walk and play. This ½ inch thick impact tested protective foam hat is designed to help absorb and reduce the impact of falls from a child's own height and lessen the chance of head injury. On top of that, it's super cute and surprisingly light.
Click here to buy a BLUE safety hat
Click here to buy a LILAC safety hat
Click here to buy a CAMOUFLAGE / MIXED COLOUR safety hat
2) Thudguard™ Baby Knee Pads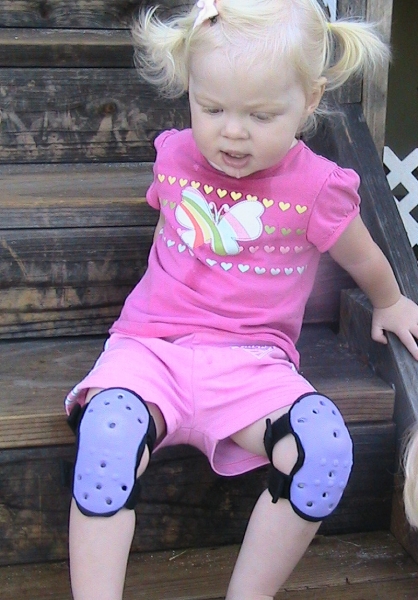 Proven to prevent injuries such as bruises, cuts, scrapes, and rug burn – Indoors or outdoors on all floor surfaces. Also gives added protection when tumbling tots develop their gross motor skills further by playing with balance toys. Ideal for crawling babies in indoor abrasive surfaces such as stone tiles and outdoor places such as playgrounds in Malta.
Click here to buy baby and toddler knee pads in camouflage / mixed colour
3) Thudguard Table Edge Bumper Guard in BROWN colour+ 4 FREE corner protectors
The Thudguard Table Edge Bumper is designed to keep your little one safe from bumps and bruises by covering the sharp edges of your tables with impact absorbing foam. It has the thickest padding on the market, it fits most tables as it's 5 meters long, and it is adjustable to fit any table, small or big, with velcro wrap around system. Machine washable, attached in seconds, fits your bag and you can take it with you for a visit to the grandparents/friends/uncles and keep your little one safe no matter where you go. I have personally tested it with my active toddler, who landed on our solid wood table with the back of his neck, and didn't even cry. He felt nothing cause the thick foam protected his head. Nasty falls don't only happen on the corners but all across the table surface!
Click here to buy the Thudguard tableguard in elegant DARK BROWN colour.
5) Thudguard™ Anti-Slam Door Stopper / Finger Guard (2 products per pack)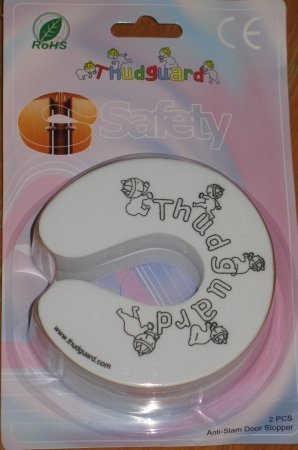 Helps prevent painful finger injuries. It also helps prevent children from accidentally locking themselves into a room. You simply place the foam stopper on the top or on the outer edge of the door.
Click here to buy it.
For the official Thudguard Malta Facebook page click here.
Should you have any questions please place a comment below or contact us on liza@maltamum.com
Wish you all a lovely, safe day.
//Liza
Category: Current events, Events in Malta, Maltamum Shop, Shopping