The Enchanting Forest in Inspire's Christmas Village returns on the 20th December 2013 and will remain open throughout the festive season until 5th January 2014.
Inspire's Animal Park in Marsascala will transform itself into a magical area where children can meet Father Christmas, participate in a number of various activities such as feeding the Park's animals, enjoy pony rides, train rides, meet with Sant'as Dance shows by VAmpyrazz Showgirls and Alison White, as well as live concerts by Kurt Calleja, Eleanor Cassar and others.
Children enter free of charge. Adults €5. All proceeds go towards Inspire continued efforts to provide top quality educational, therapeutic and leisure services to children and adults with physical and intellectual disabilities.
Tickets from the door.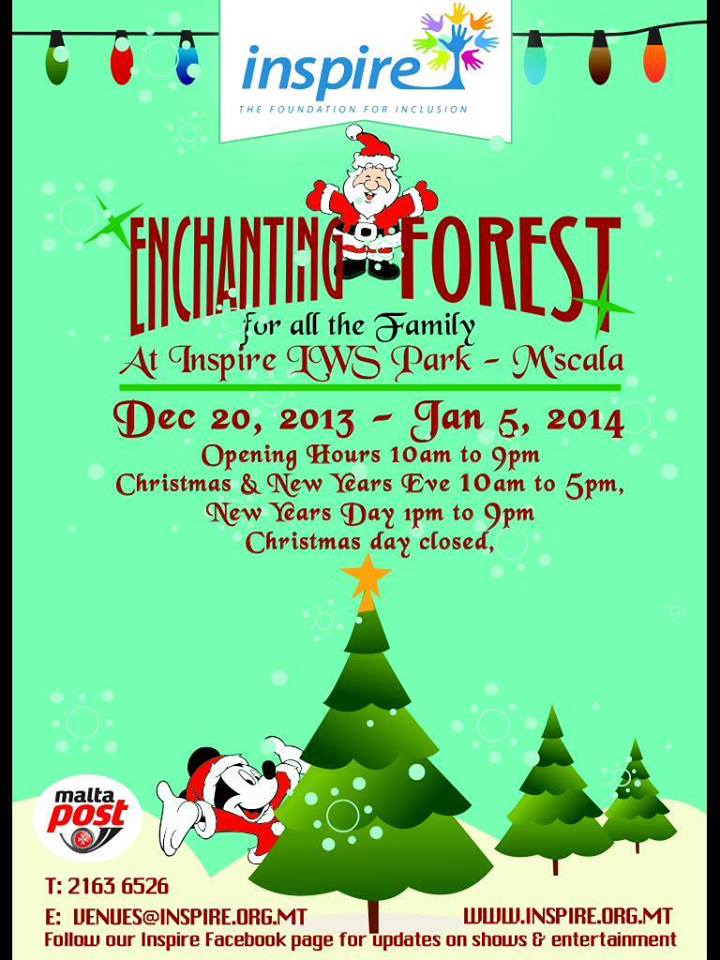 Category: Past events